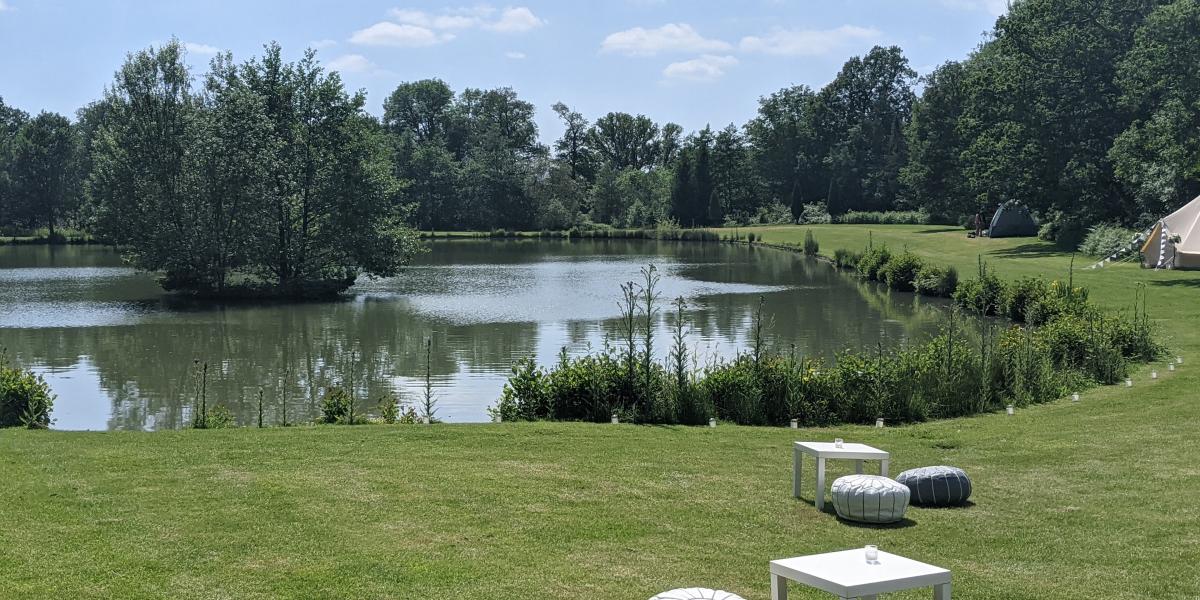 Today's wedding was for the most amazing couple and wow what a day they had!
Having overcome all manner of obstacles to reach today, these two were ready to celebrate all that they had achieved and were delighted to have their family and friends with them in a beautiful outdoor ceremony.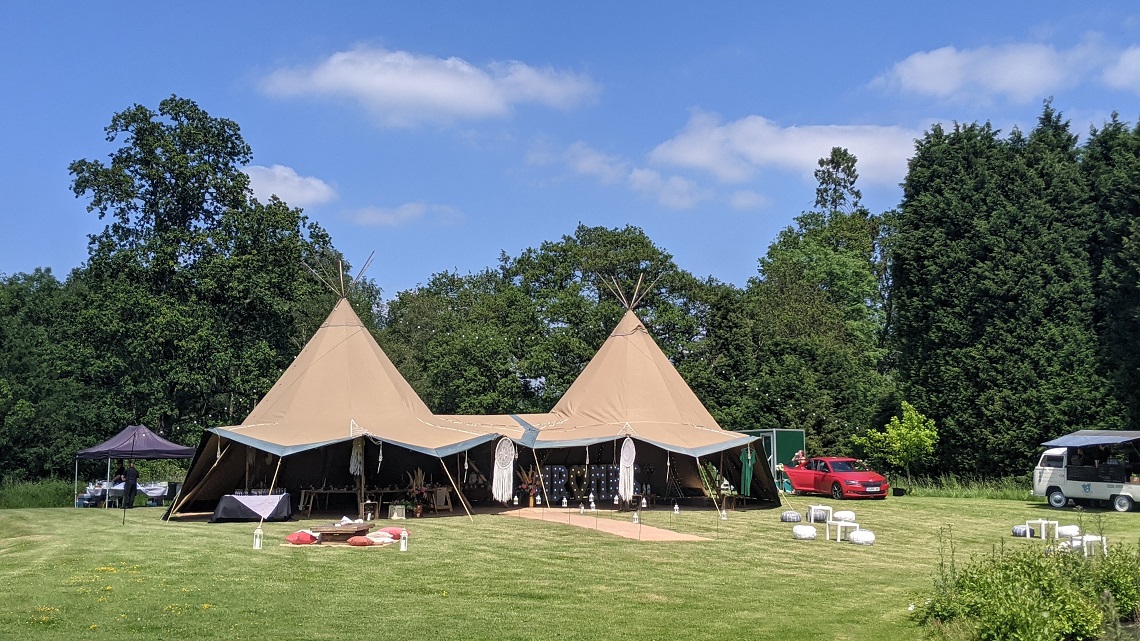 My bride and groom have been on quite the journey, and are two genuinely lovely people.  It was plain to see right from the beginning, that they were such a fantastic match, and they are full of love not only for each other but their families also.
Their ceremony was held in the beautiful walled garden at Spirit Lake (Fiesta Fields) just outside of Dorking in Surrey.  The whole site has a magical feel, with a lake, boathouse, fire pit area and natural amphitheatre, it was just the most idyllic setting on what has been a gorgeous sunny day with clear blue skies.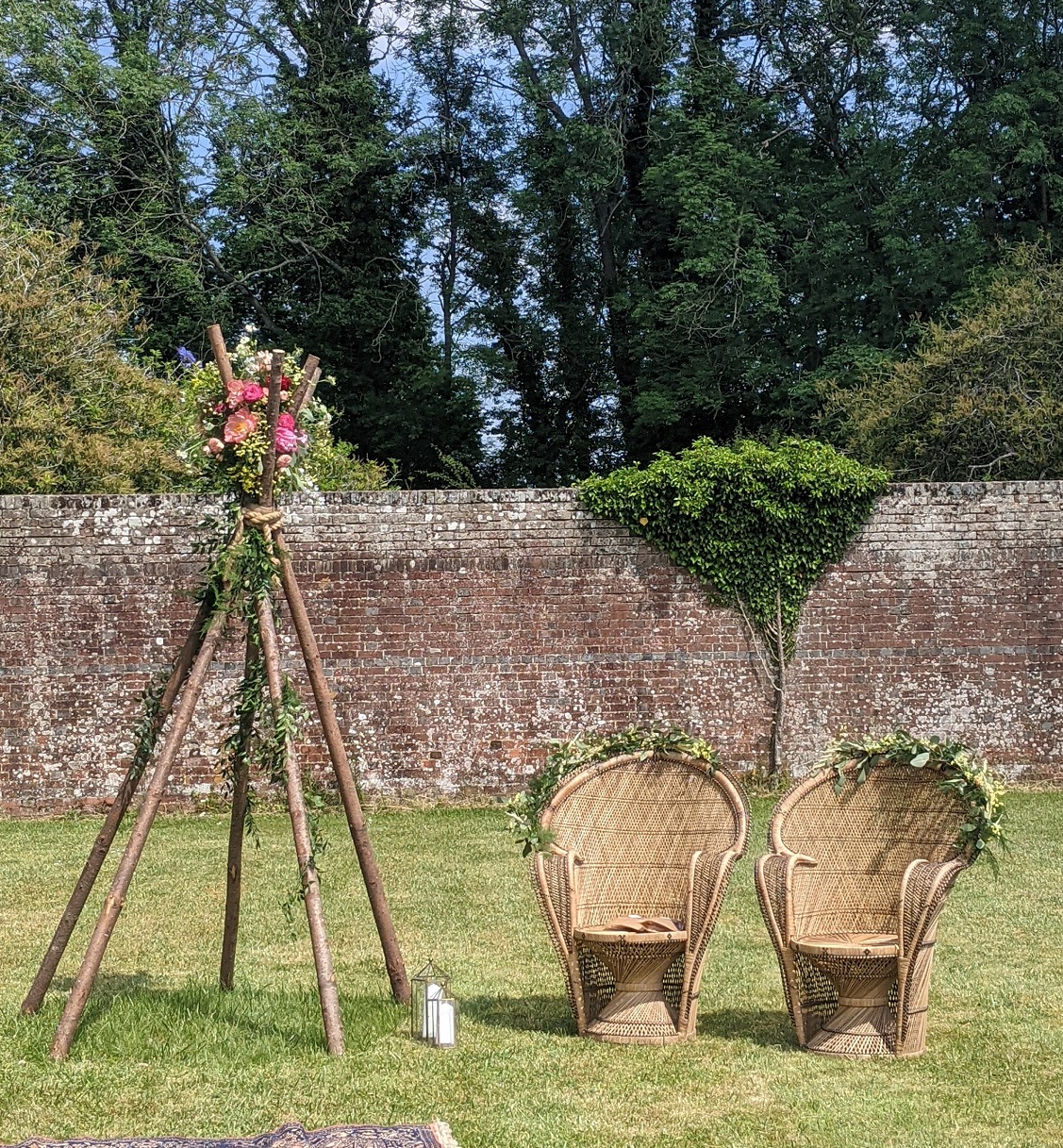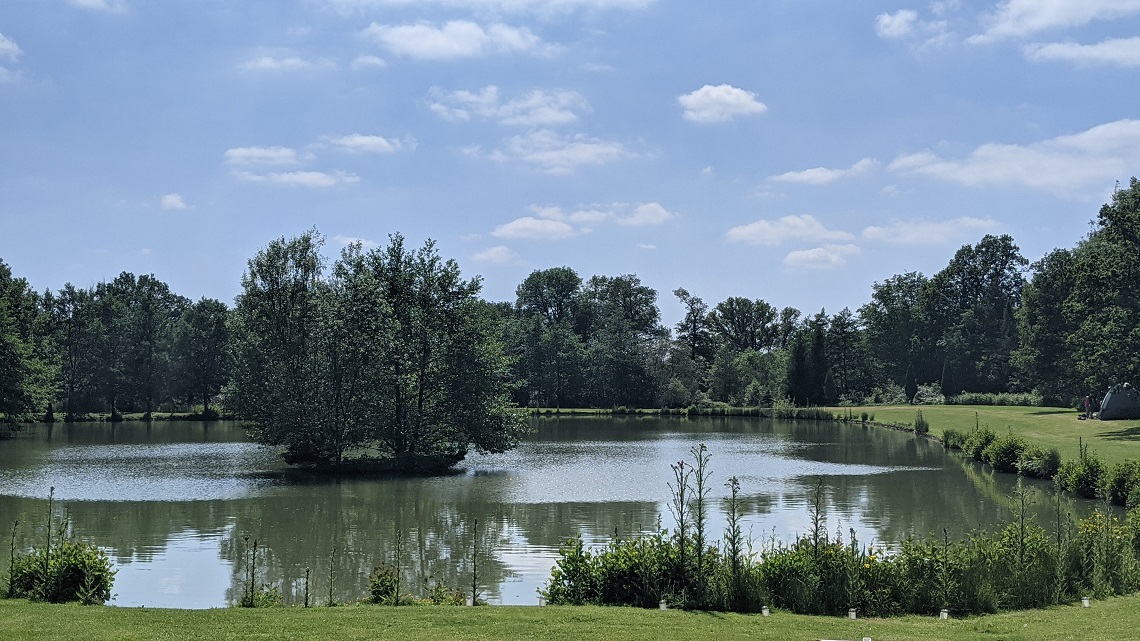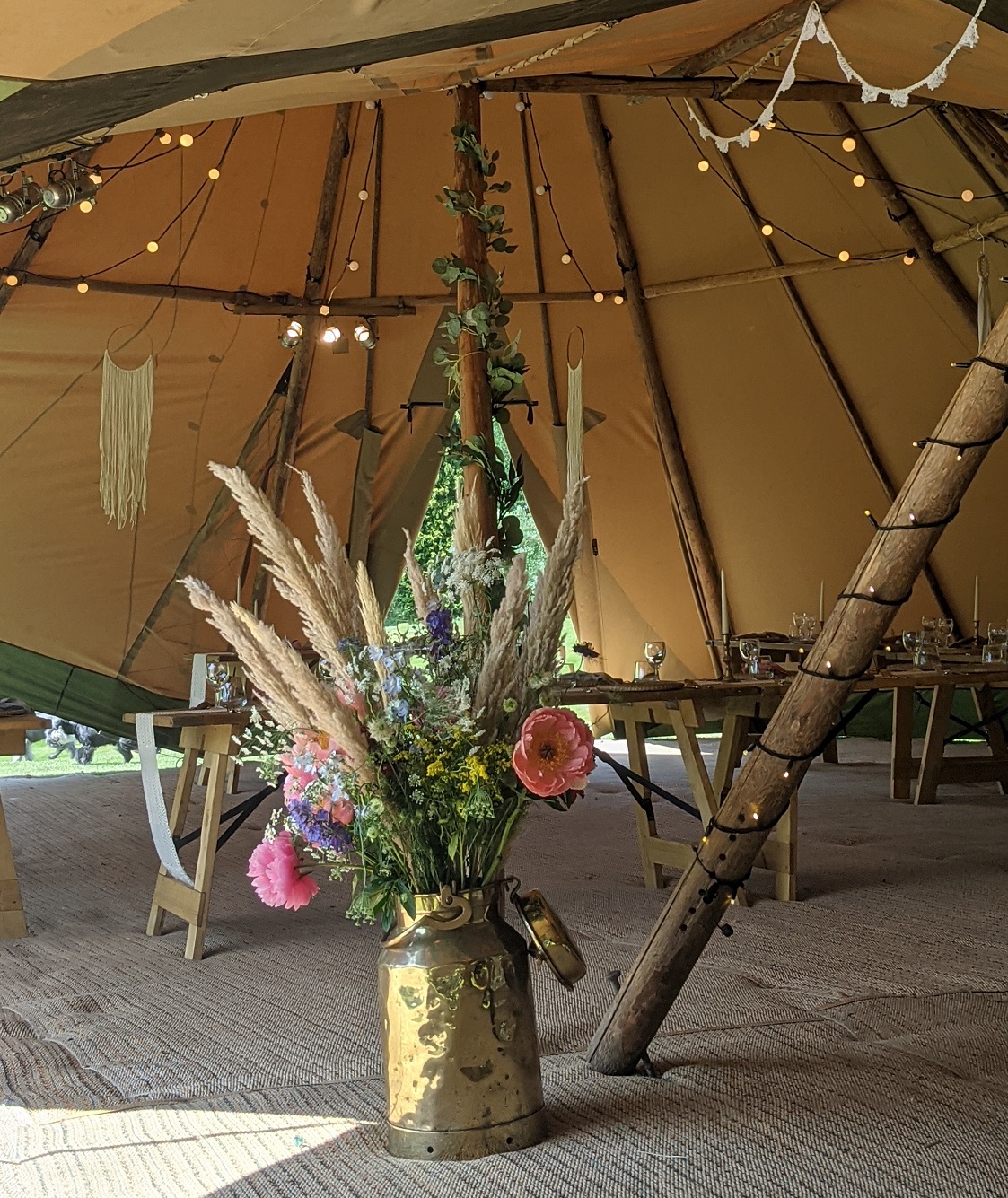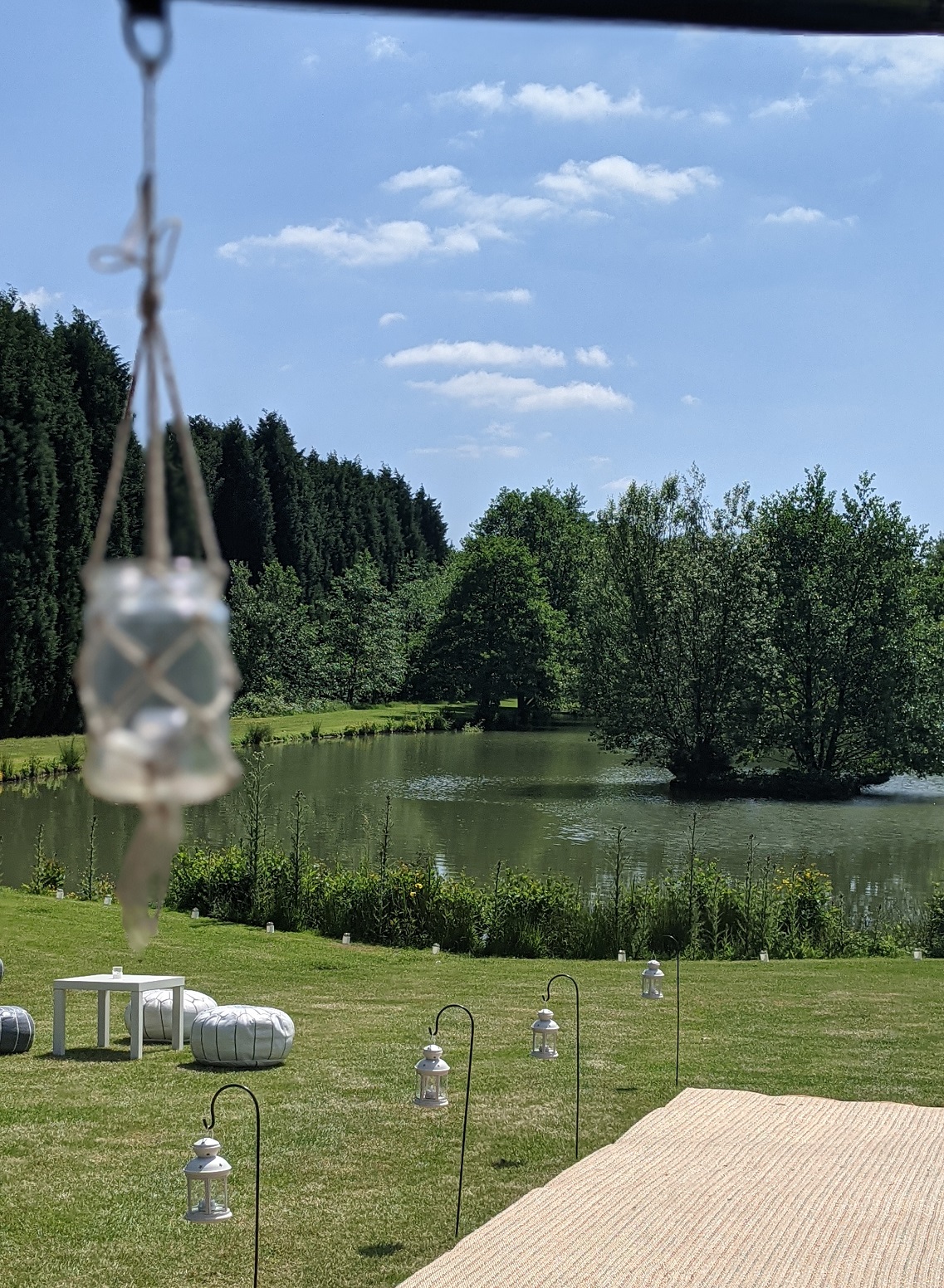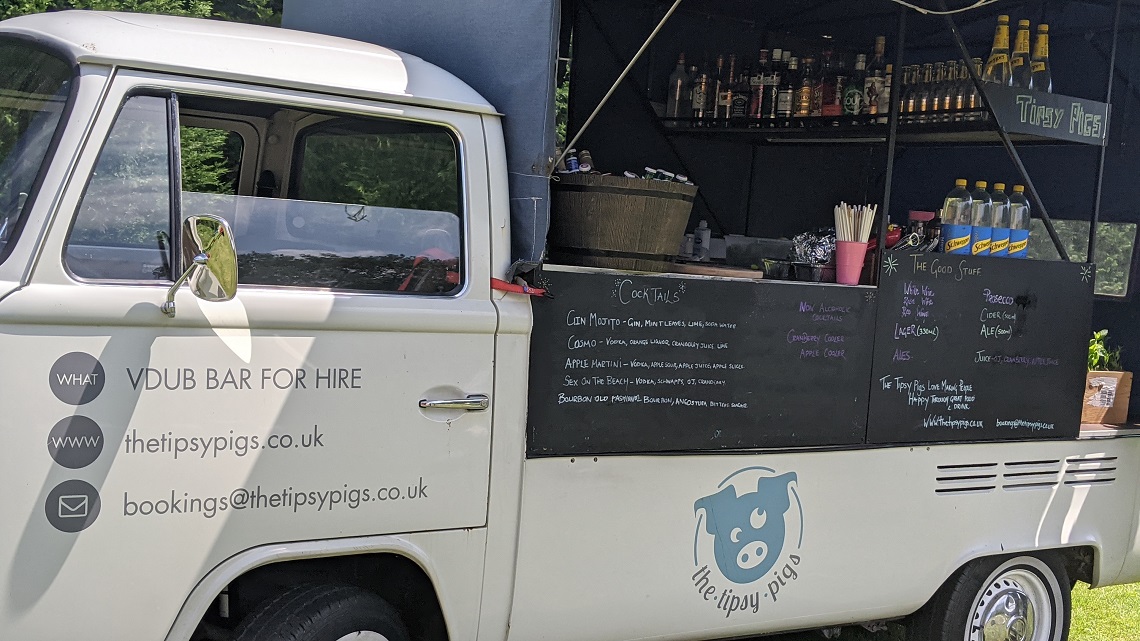 When I arrived I met with the lovely Nikki from the venue and we worked out all of our cues and final detail surrounding the logistics of the start of their day.  After checking all of the set-up in the walled garden, I welcomed the groom and his groomsmen and we ran through how things would start and chatted to his lovely son who was the ring bearer for the afternoon.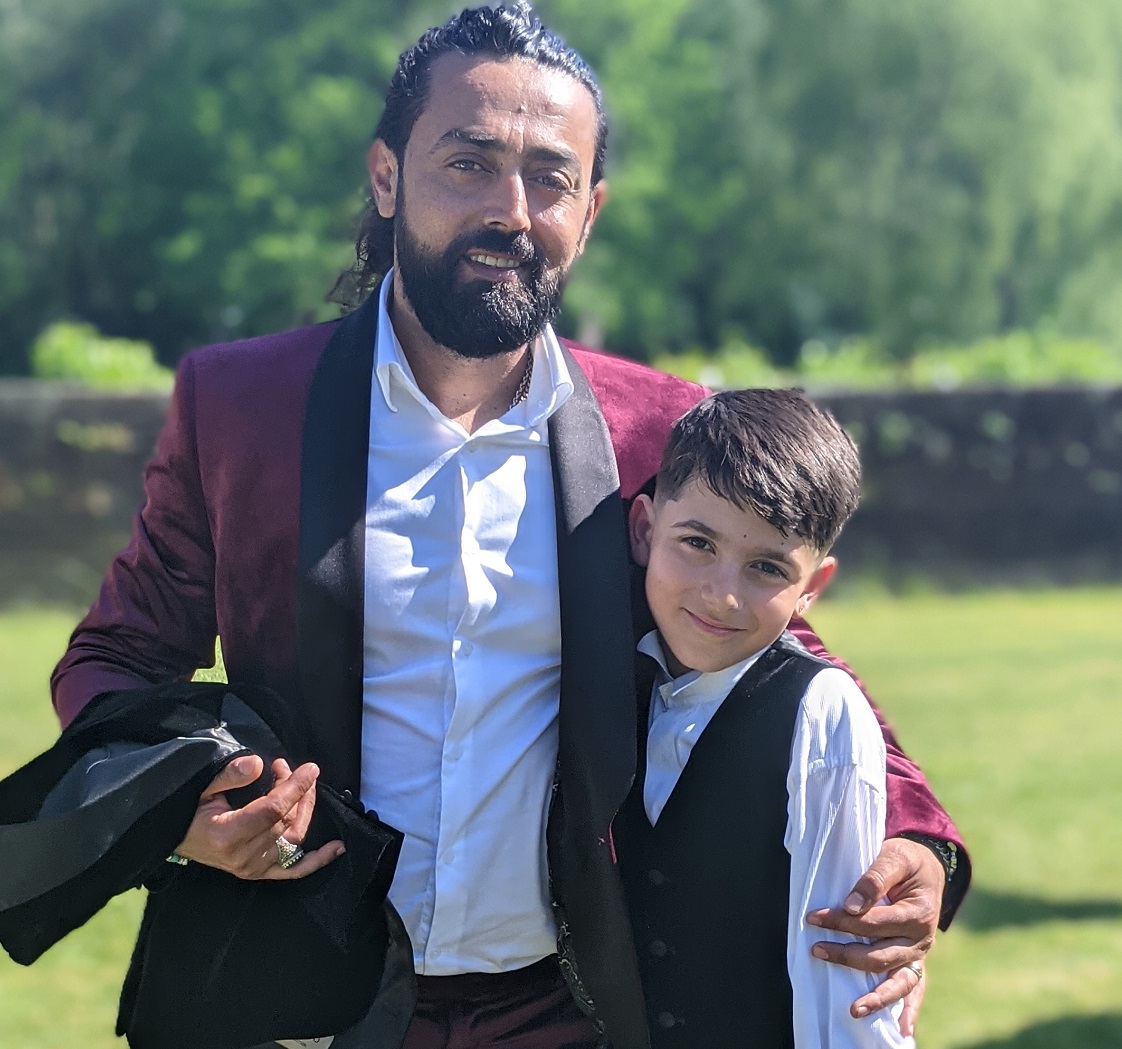 The groom is from Kurdistan and it was lovely to meet some of his family before the rest of the guests arrived.  As we called guests to be seated and delivered our opening address, the bride and her entourage could be heard coming down through the woodland walk on a tractor adorned with bunting and wow did they make quite the entrance! 
She looked stunning as she emerged from the tractor, and I gave the groom the nod to turn around to see her - it was such an emotional moment!
As she settled and the bridal party began to walk down the aisle, I could see her noticing family and friends and the emotions built up and she enjoyed a huge hug part way down the aisle with her son.  Her nan and uncle were her aisle attendants and did such a fine job.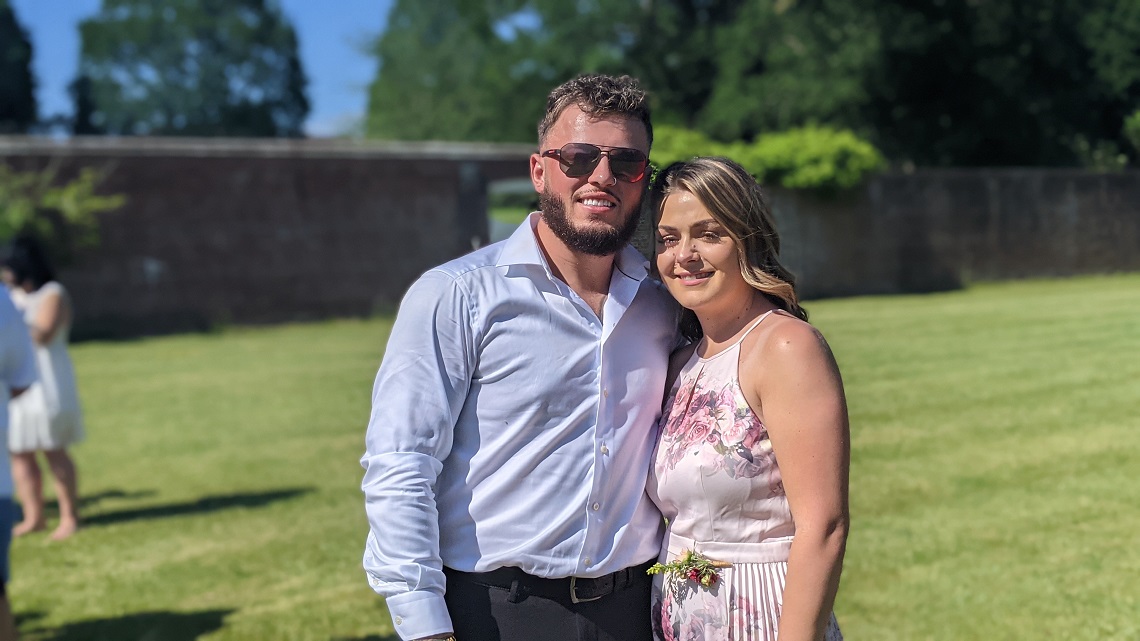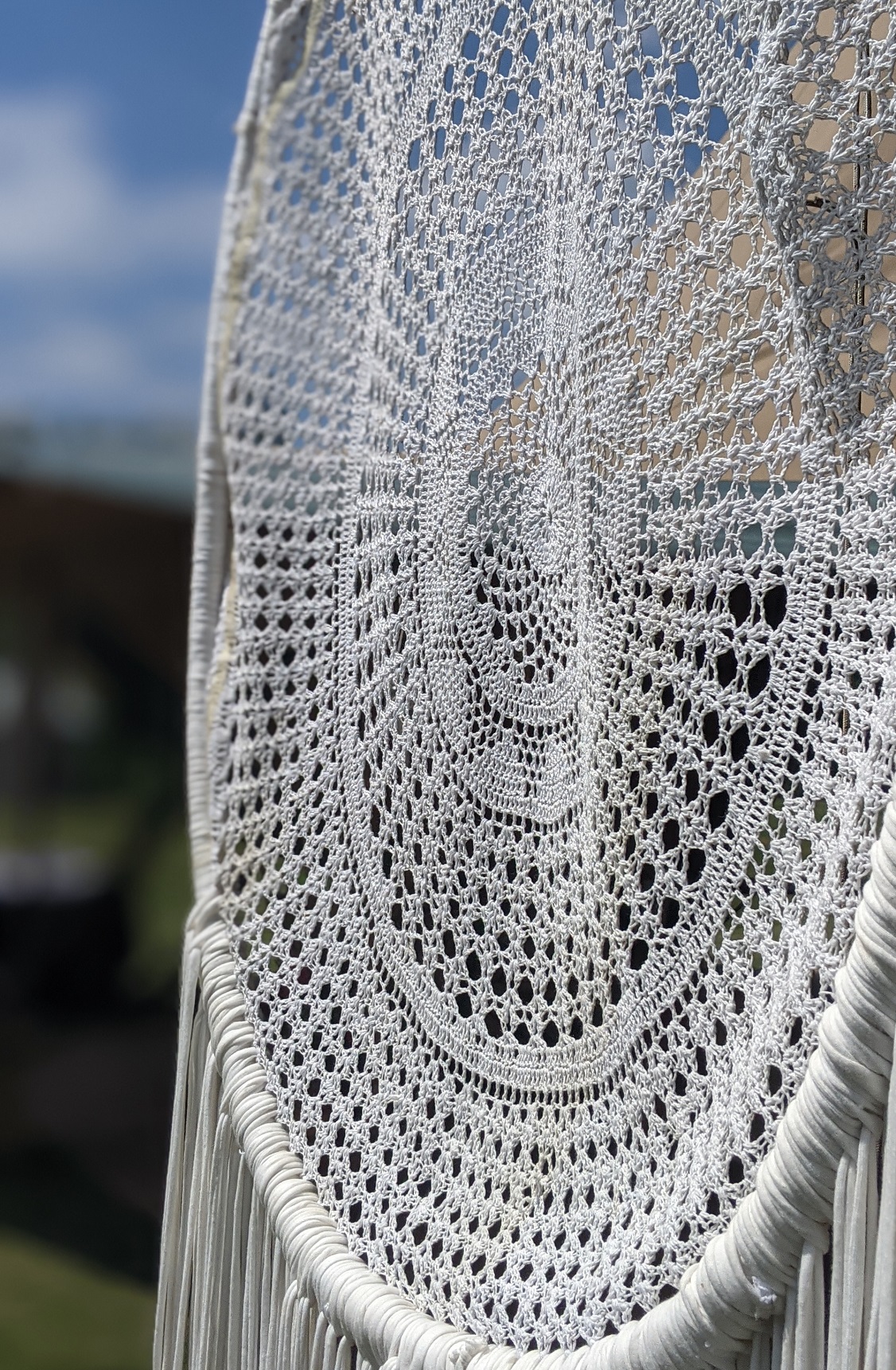 It was an emotional moment for all of the family and once everyone was seated we welcomed everyone and thanked the guests for coming.  The couple had sadly had several postponements before the wedding finally took place today, and we all acknowledged the moment and celebrated with a big cheer!
"Family means everything and has been the unbreakable thread running through their story.  It is at the root of all that they do and it is thoroughly admirable."
As huge music fans, the bride and groom chose not to have readings but instead to have a series of songs played which conveyed just how they felt.  There were songs to their sons, their close family and to those that have supported them throughout. 
They then had songs of expression where they played a favourite track to each other too.  Music evokes such emotion and it was a lovely time to hear what it meant to them both.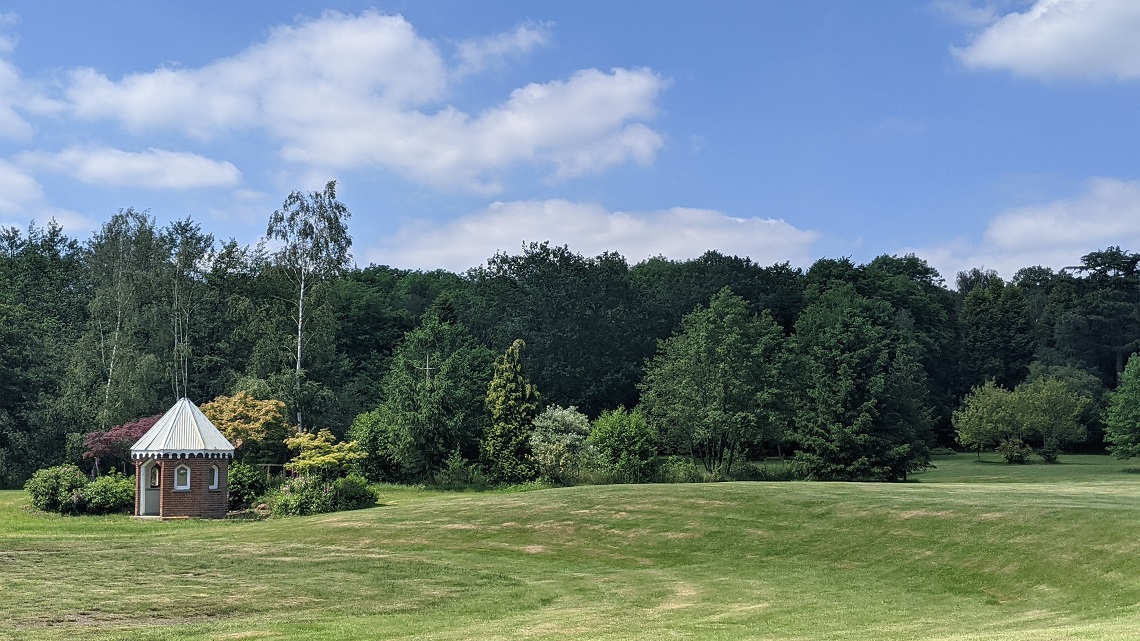 I had the honour of telling their story, and reminiscing about how they met, and their journey to their wedding day.  With family and love at the heart of their story, it was lovely to be able to mention and thank those that play such big roles in their lives.
"Both already parents to wonderful children, there was a question over whether they would ever have a future together as a blended family, but things became very clear for Ari and he sought permission from Bex' son, her mum and her nan and made his feelings official!"
The couple exchanged vows and then rings with the help of the groom's son, and then signed the commemorative certificate of their wedding day, with the help of two special guests.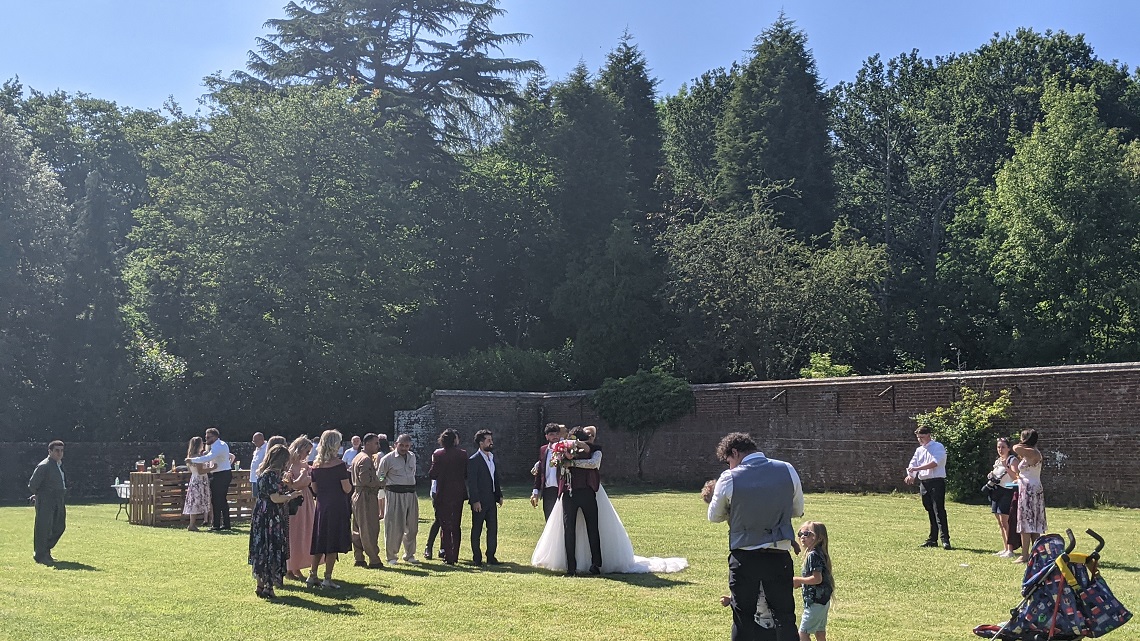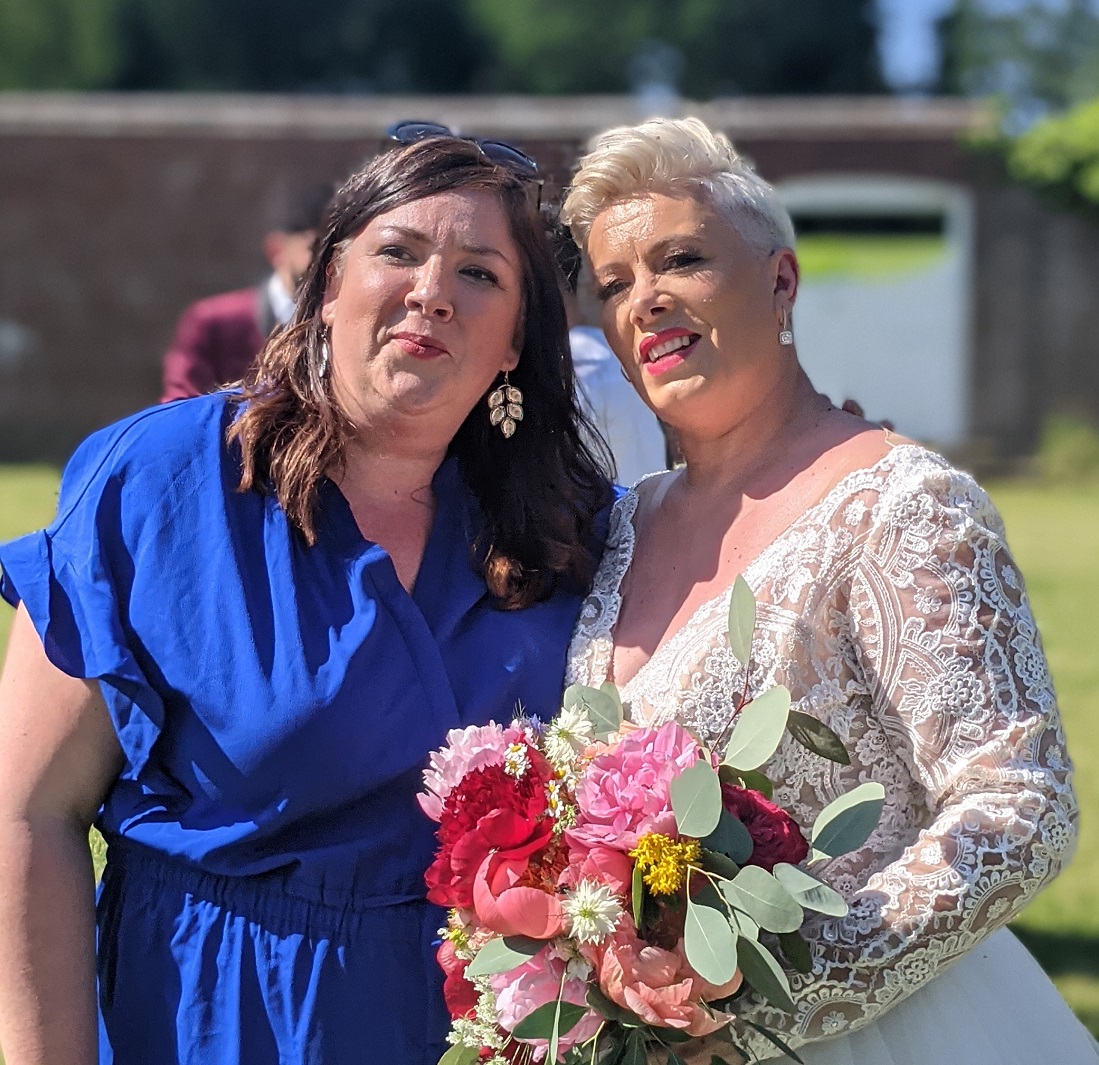 We finished on a huge crescendo and the throwing of dried petals and huge cheers.  It was a fabulous day.
As the couple enjoyed drinks with their guests, I received some lovely comments from the groom's family and as we said our goodbyes and departed, I could see how excited they all were to be together and celebrating at long last.
Congrats to Mr & Mrs Ali and we wish you much love and happiness for your future together.
Jenny
x
(images taken by Jenny Knight - Pixel 3xl)
-----------------------------------
DREAM TEAM:
Venue: Nikki at Spirit Lake (Fiesta Fields)
Celebrant: Jenny at Knight Ceremonies
Photographer: Jo Sweeney Photography
Cake: Delicieux Cakes
Drinks/Food: The Tipsy Pigs
Flowers: 
Light Up Letters: Glitz & Glamour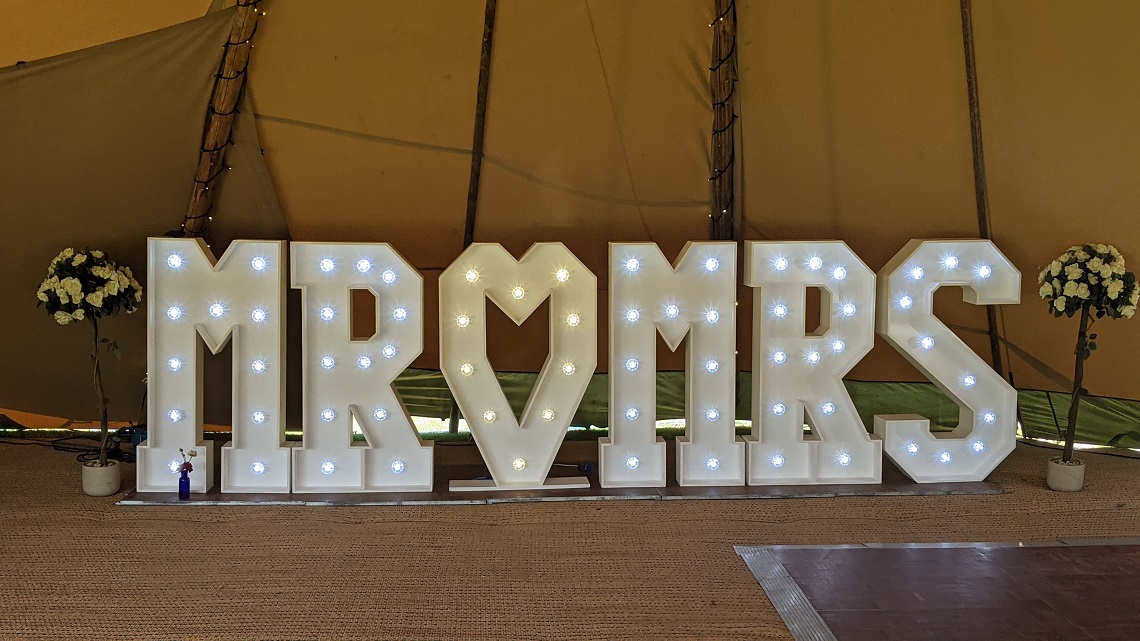 See more about
Surrey
Ceremonies