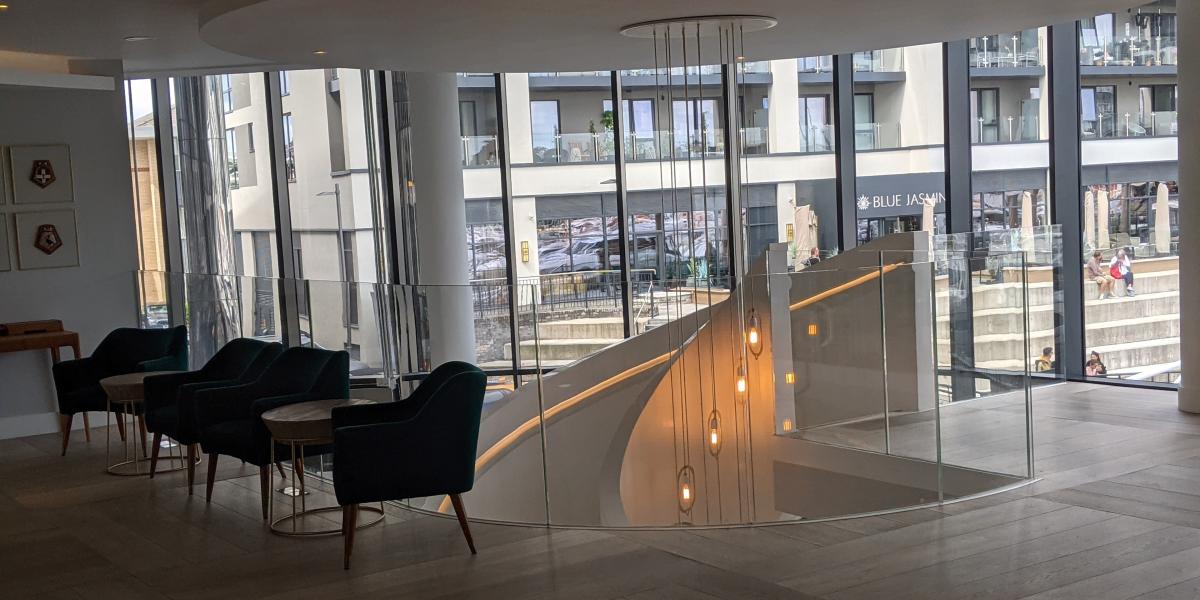 My couple were a delight, right from the very start of our journey together.  Initially, their day was planned at a different venue and on a different date, but due to the restrictions and after several alterations to dates and location they settled upon this gorgeous venue and we updated their ceremony requirements to fit with the new surroundings and their new requirements.
Theirs was always a very full ceremony, packed with personality, details about their life and love, and with several really fun elements guaranteed to make it so memorable for everyone there.  Sadly a couple of things had to be amended (their lovely dog "Chunk" wasn't allowed to deliver their rings), but nonetheless, we retained much of the original plans and it was set to be a truly wonderful day!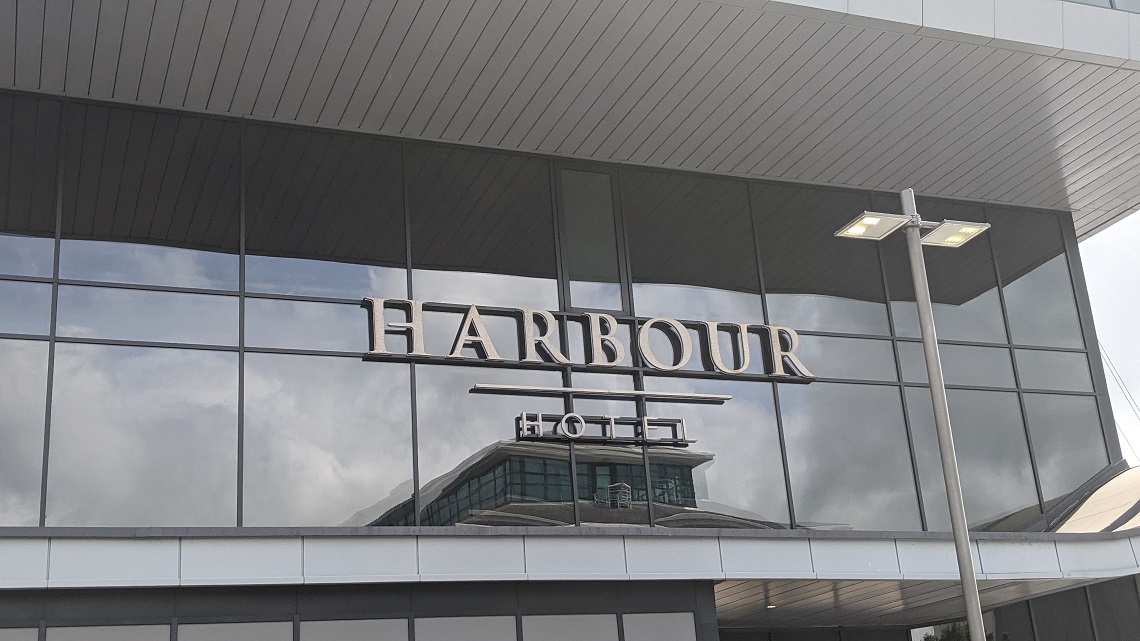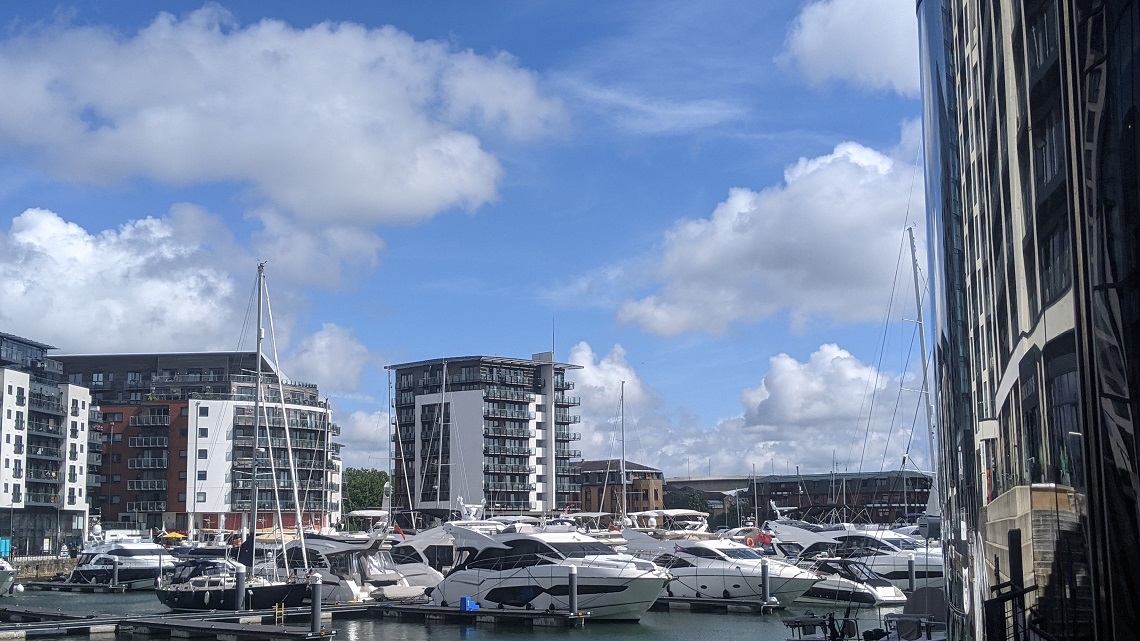 When I arrived at the hotel, the sun was shining and the boats were bobbing away in the harbour outside, and I knew even before heading inside that the views out to sea would be incredible!  The hotel itself is shaped like a cruise ship so it sits perfectly within the setting, and makes for a fabulous wedding venue!
After carrying out my usual checks and chats with all involved, I arranged cues with the venue and conveyed all of the special moments within the ceremony to their photographer and videographer to ensure everything was captured!  As guests began to arrive I could hear everyone chatting about how lovely the venue was and made better by the bright sunshine outside.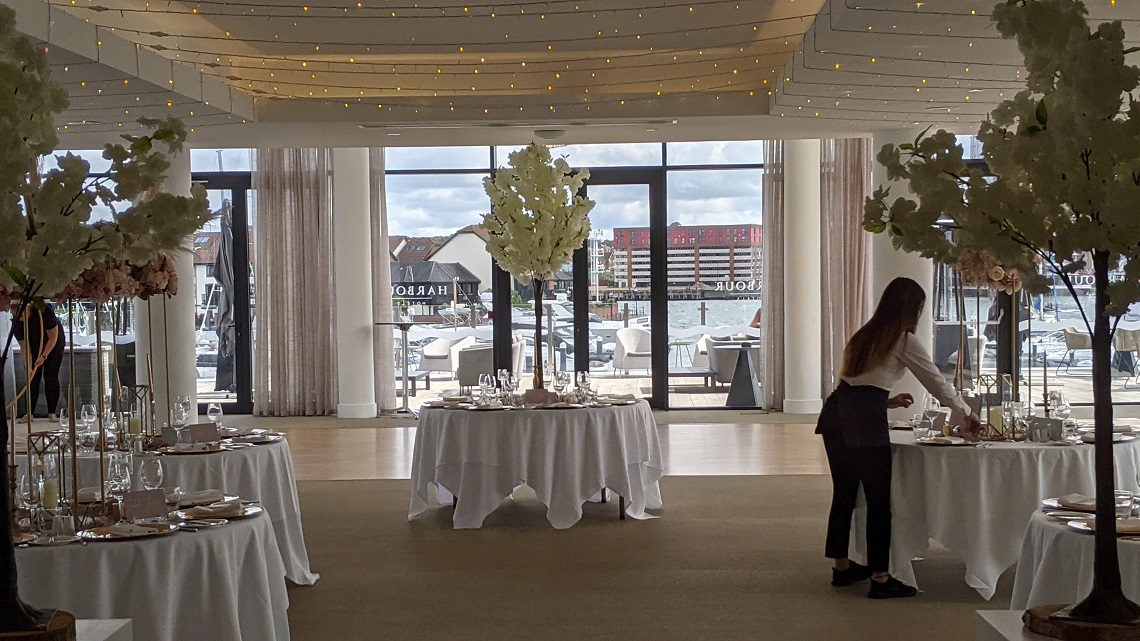 The views from the ceremony space were just divine, and after a quick move around of the signing table, I created the most wonderful backdrop for their special moment at the end of the ceremony.
With everyone taking their seats, the anticipation began to build and the lovely groom was clearly so excited, nervous and relieved that this moment, the one they had both been waiting for for what felt like a really long time, was finally here.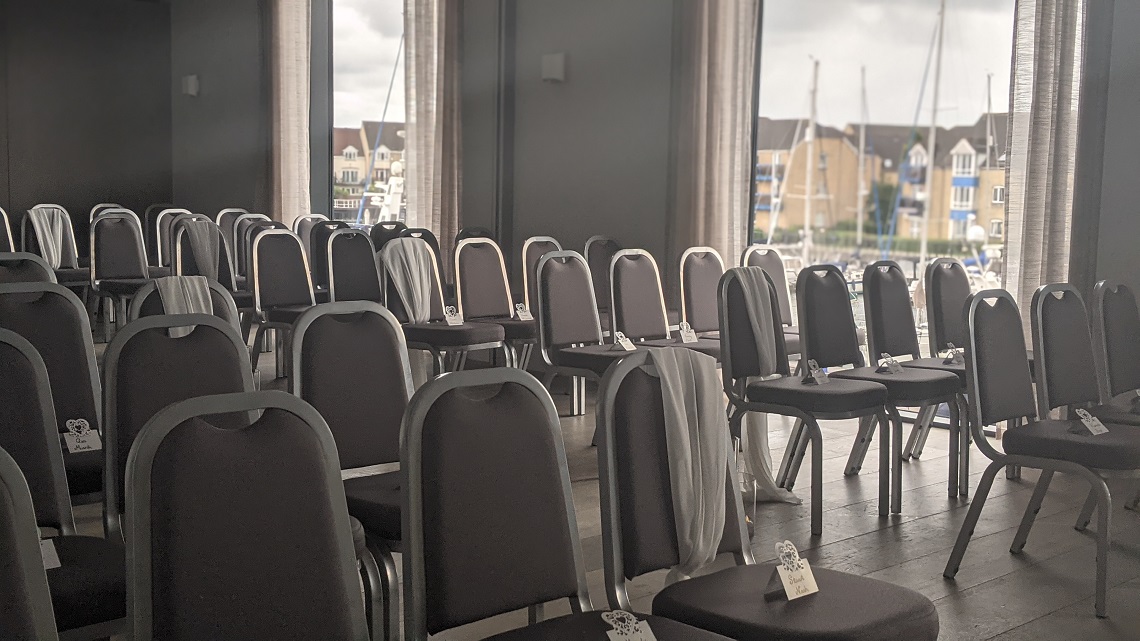 The bridal party entered, and then came the bride Abi, and her dad.  She looked breathtaking, and the tears and overwhelm suddenly hit Andy and it was lovely to see these two amazing people united at the front and ready to confirm their union.
Having settled everyone, we began by thanking everyone for being there, and for those that had provided help to get the new plans in place and with lots of very personal touches.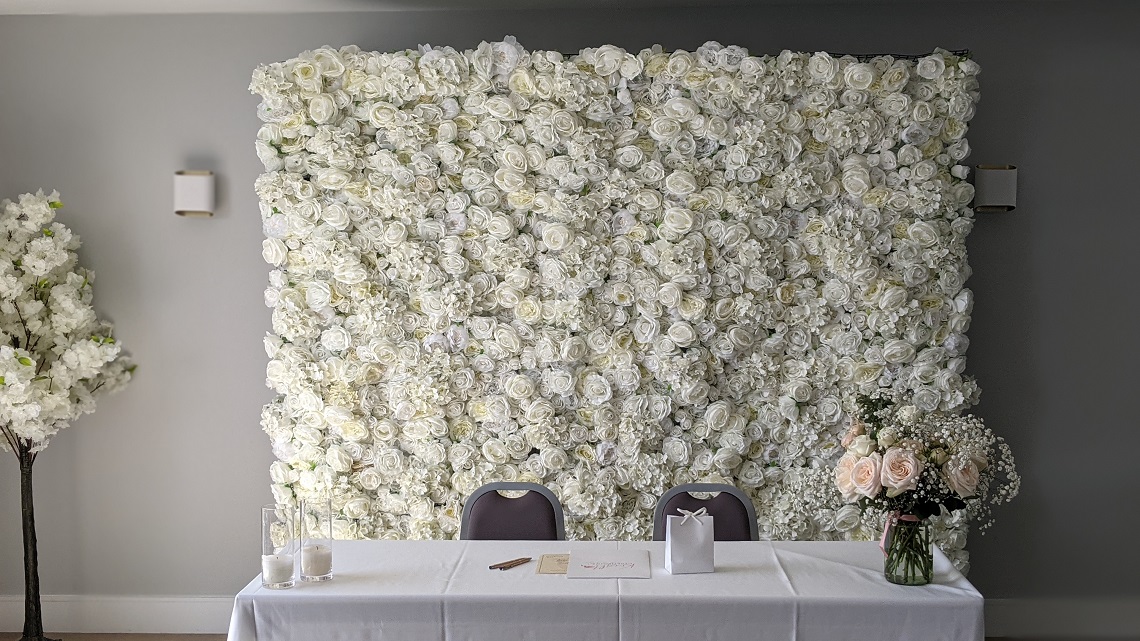 We had a section dedicated to all of those loved and lost, with some great anecdotes which caused laughter and nods of agreement and were signs of remembrance.
We also had a dedication to the couple, as essential workers these two incredible people have been front line during this past year or so, and made such a difference to their communities, so it was wonderful to take a moment to applaud their efforts.  There was such support and gratitude in the room, and guests were all treated to a recap of the couple's story, and some lovely memories from the past few years.
"In February 2018 Andy started a new job in Salisbury District Hospital a role that would soon see them and their relationship tested beyond their imagination, as they overcame some extremely challenging situations.   These circumstances brought to light, their true feelings for one another, and their bond immediately strengthened."
We managed to keep a surprise from both mums, and had a wonderful moment as they became an integral part of the celebrations.  I cannot wait to see the official photos from this moment!
Next up were the vows, and having followed the more formal ones with me, they wanted to share some heartfelt words of their own.  Choosing to handwrite their words, so as to add that extra personal touch, they laid bare their feelings for each other and my gosh it was quite the emotional time.  From my position at the front, I could see family and friends all reaching for tissues, and I must admit to having a teeny moment where I thought I might join them!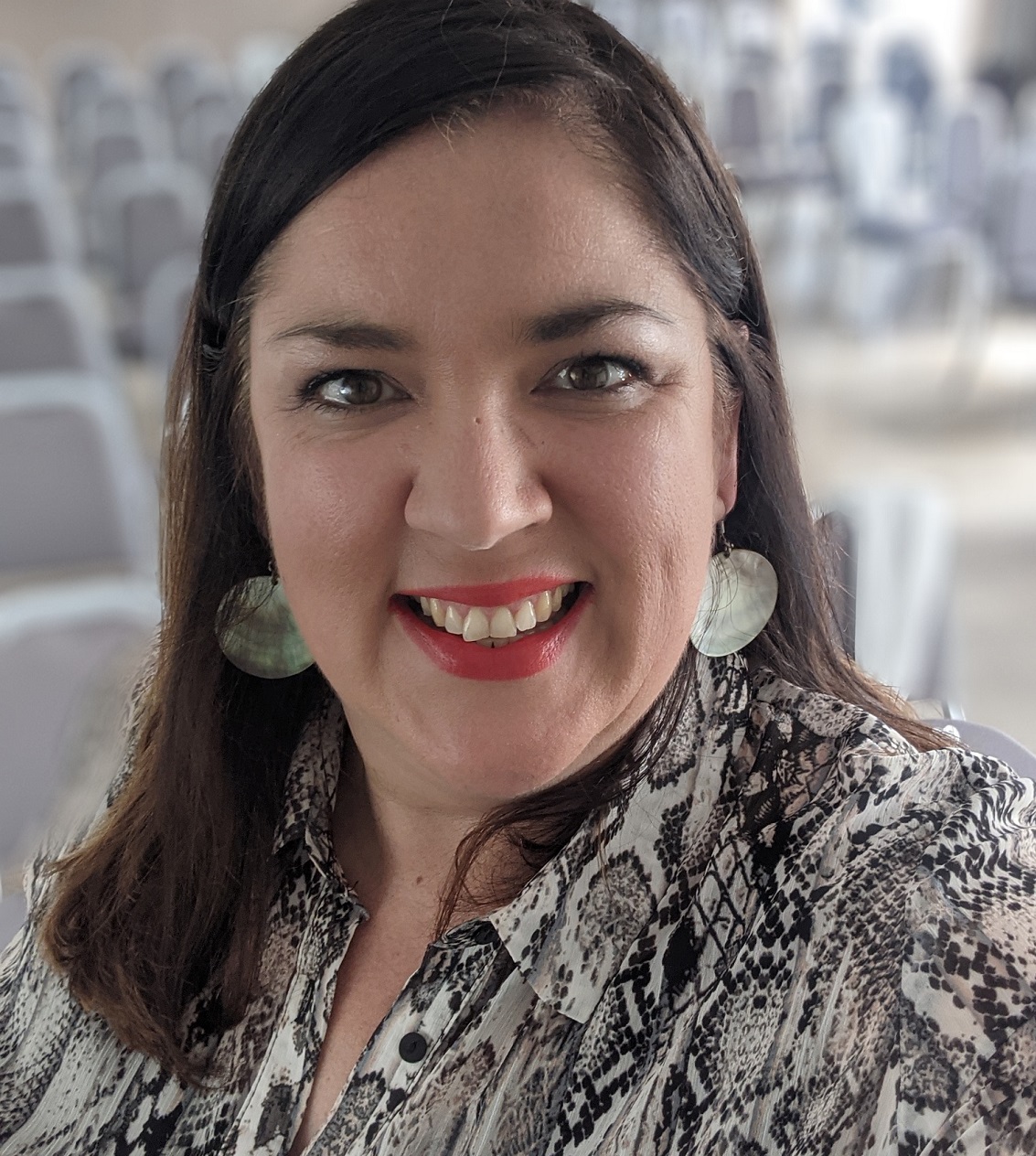 This day was the culmination of much planning and organising, but also the chance to really declare feelings in front of everyone that holds meaning to them, and it was such a powerful part of the ceremony.
With words shared and tears dried, we moved on to seal their promises with the ring exchange.  Their lovely ring bearer joined the best man and we witnessed the couple placing their bands on one another's hands.  A significant moment that very much marked their achievements and the start of their future together.
As the couple celebrated with their first kiss, the look of love was plain to see, and these two were overjoyed to finally have this very special day.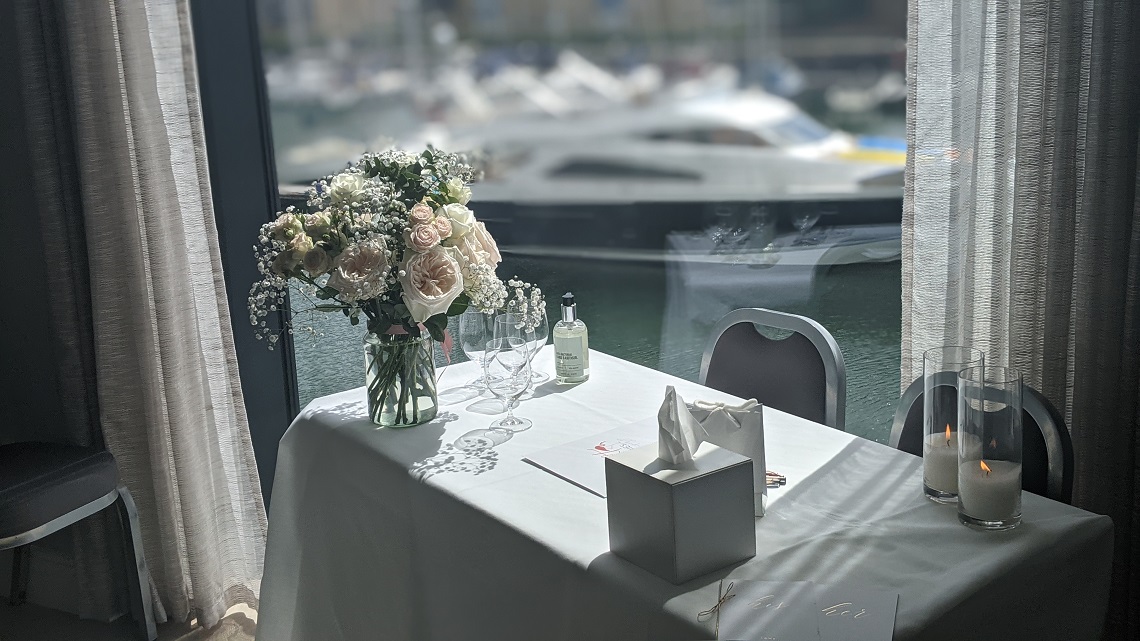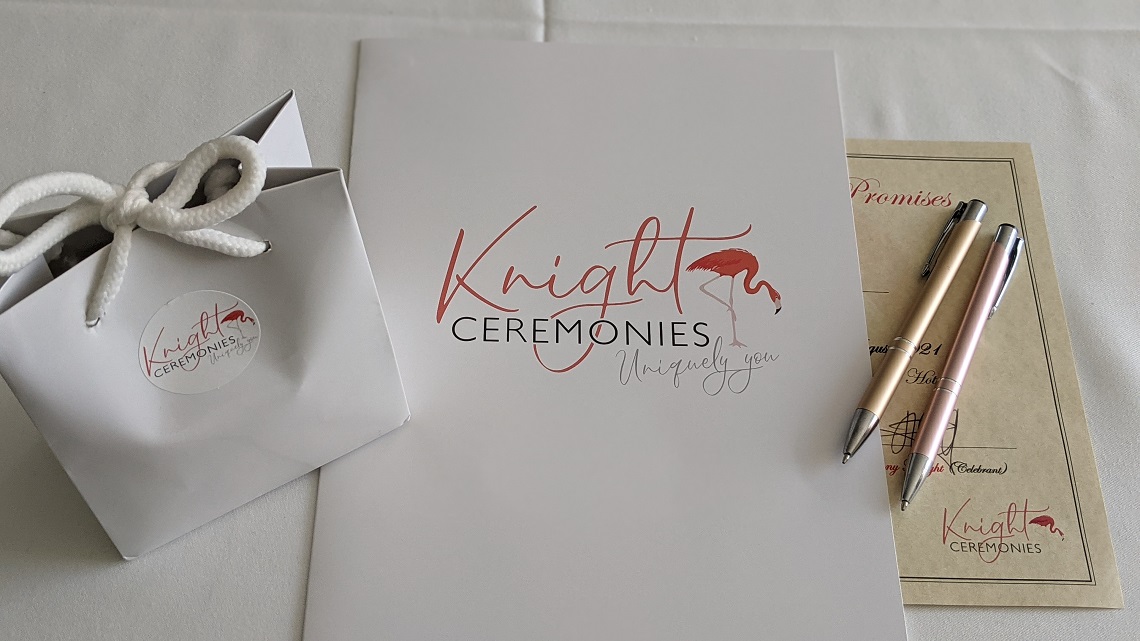 The couple then signed the commemorative certificate of their wedding day, in front of a huge window that looked out across the harbour and took a well earned moment to check in with each other and breathe a sigh of relief!  They had finally had their moment, their day was here and they were so glad to be able to celebrate!
As I presented them back to their guests at the end of their ceremony, the room filled with cheers and applause and smiles could be seen all around.  Every single person there was behind these two and showing their support for this remarkable couple.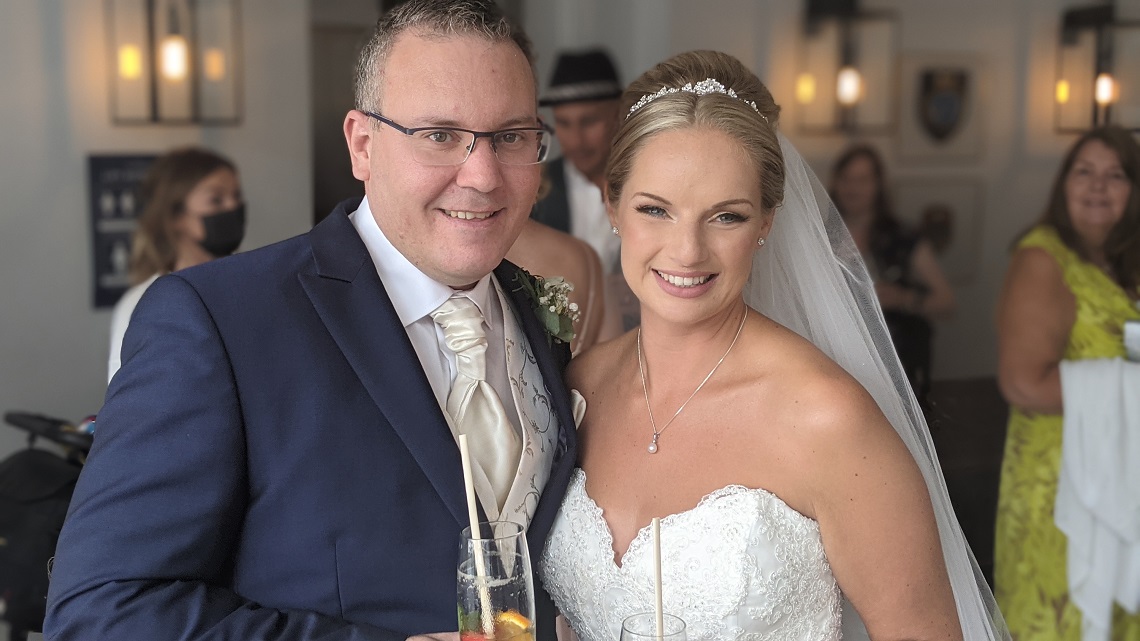 Congrats to Mr & Mrs Nash and thank you again for trusting me with your ceremony plans.  It was an honour to be able to bring it all to life on your special day.
Jenny x
------------------
Dream Team:
Venue - Southampton Harbour Hotel
Celebrant - Jenny from Knight Ceremonies
Photographer - Laura Dean (Laura Dean Photography)
Videographer - Emmanuel Films
-----------------------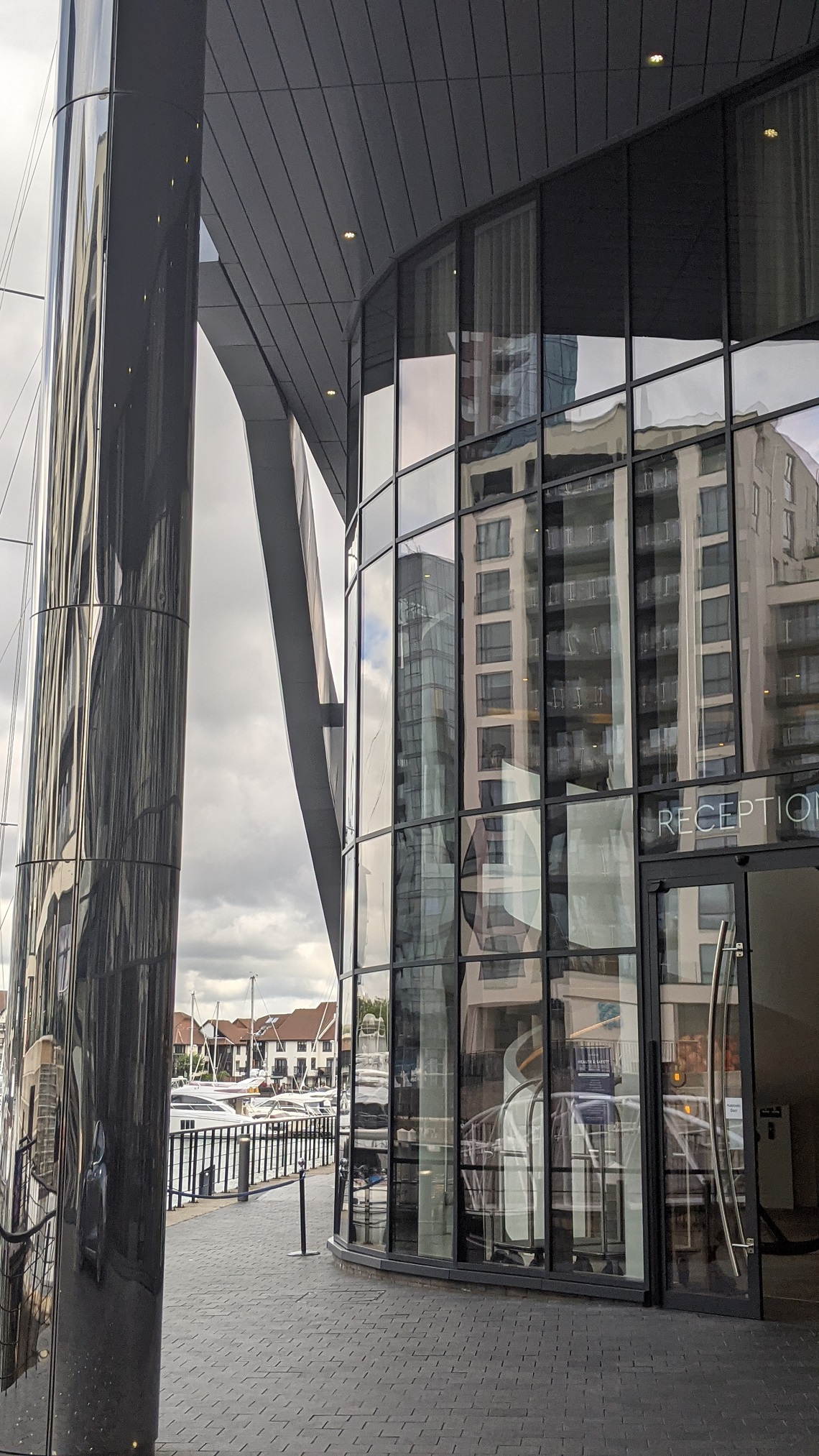 See more about
Hampshire
Ceremonies