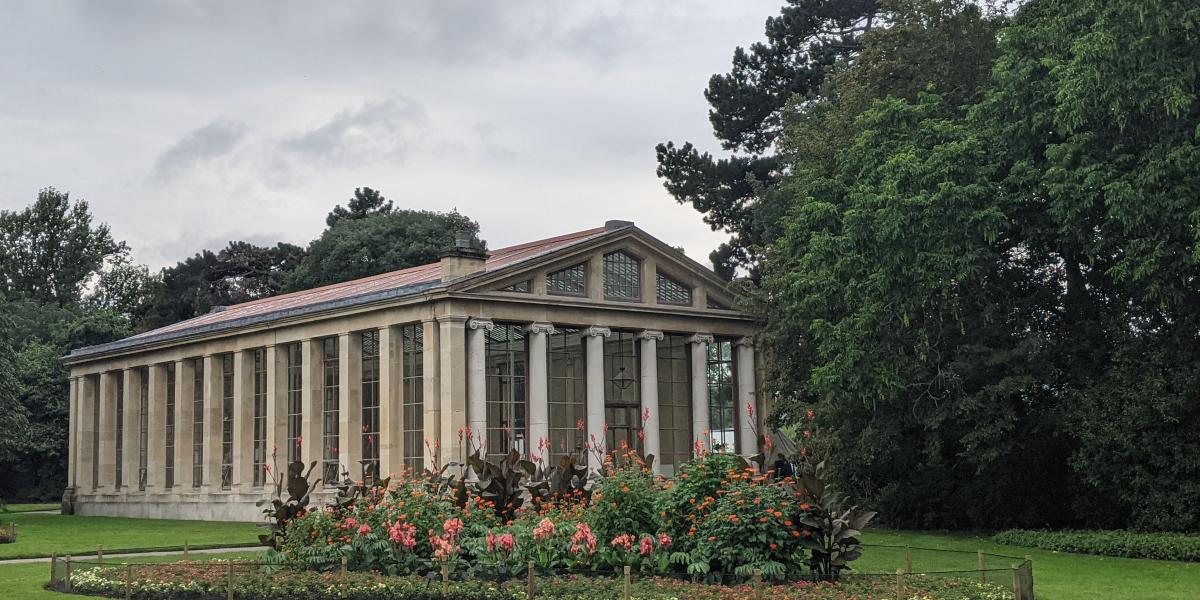 So this lovely couple reached out to me back in April 2020 with ideas for a fabulous fusion ceremony, taking inspiration from the groom's Iranian heritage and the bride's Jewish family traditions, and I was so excited!
Having experienced elements of both cultures previously, but never in the same ceremony, I was enjoying the opportunity to be creative and to build a lovely personal celebration with nods to both backgrounds.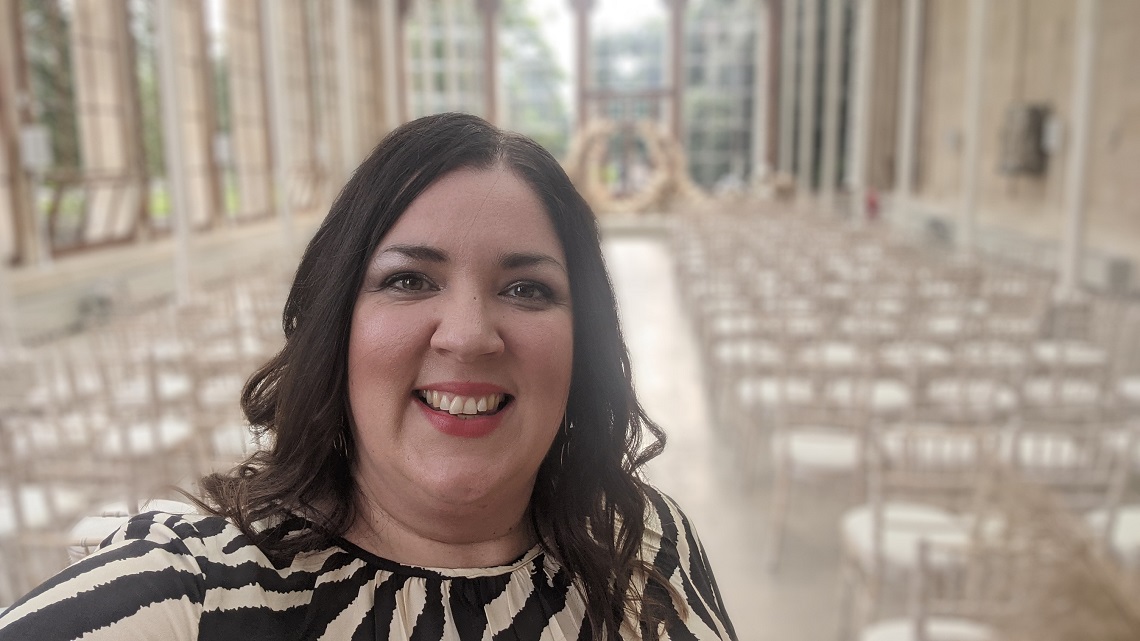 Chatting to them over the past 18 months has been lovely, gaining an insight into who they are and what style of wedding they were having and as we signed off the final script we were all really looking forward to it finally happening!
Their day was split across different settings, the first (and my part) was held in the stunning Nash Conservatory at Kew Gardens, and the reception at the Temperate House.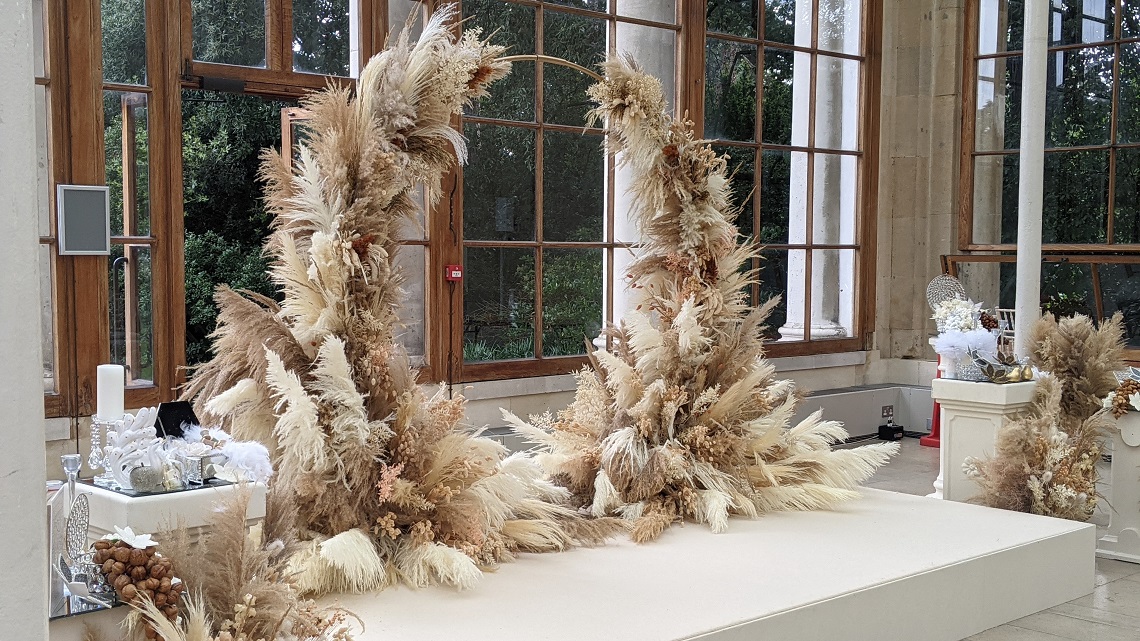 When I arrived there was a real buzz about the place, with wedding planners, sound team, venue stylists and florist all putting finishing touches to the space.  It was incredible to be a part of this huge celebration.  The room was set with so many chairs, quite possibly my largest wedding for some time and I my adrenaline was racing around me. 
I set about walking through the ceremony making sure that the space available would work with what they had planned, and after a few tweaks to my list, we were ready for my soundcheck and mics went on for my ceremony words, and for the videographer.  I worked out cues with the planning team with regards removal of chairs during a ritual and made sure that there was enough space for everything that was about to happen.  There was a lot going on, and I didn't want the bride or groom (or their family that were coming up) to fall off of the stage area!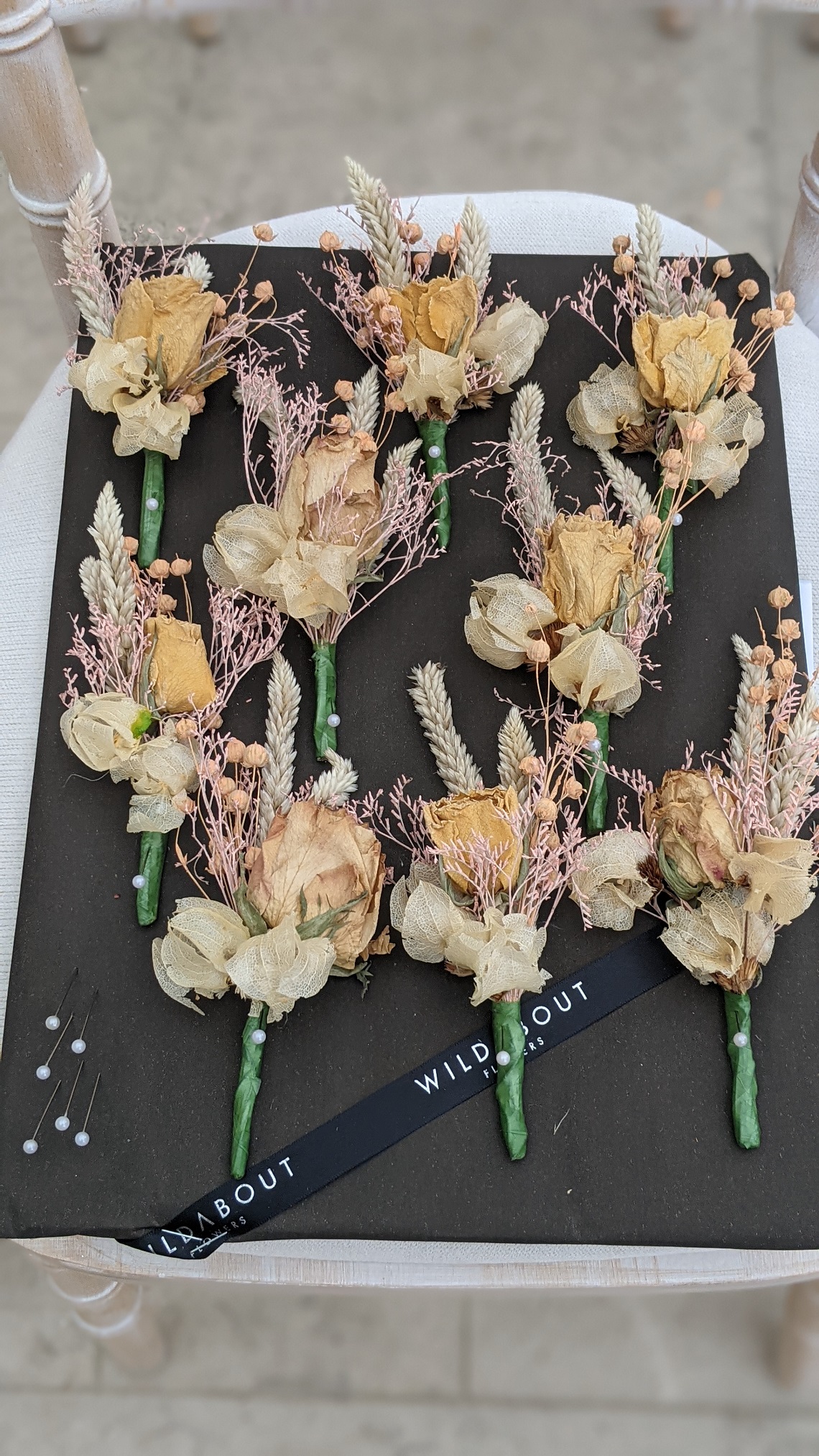 With suppliers finishing up and heading out, a sense of calm descended over the space, and guests began to arrive.  I was joined by the groom and we both agreed that it was a little overwhelming seeing that many people in such a grand space, but with nerves soothed, he was ready to welcome his bride.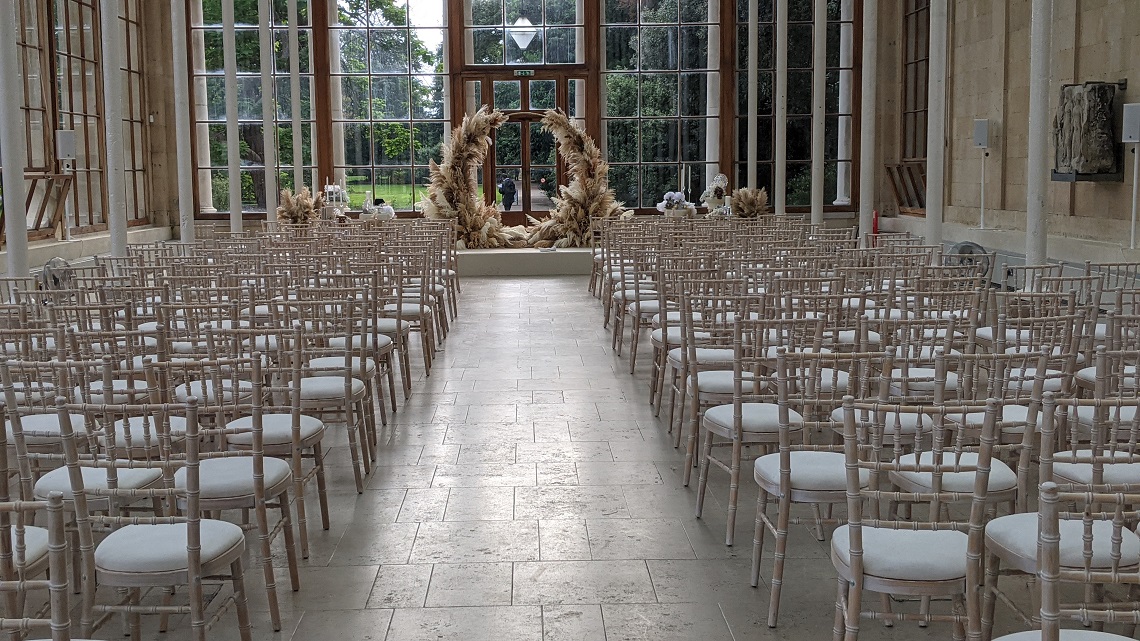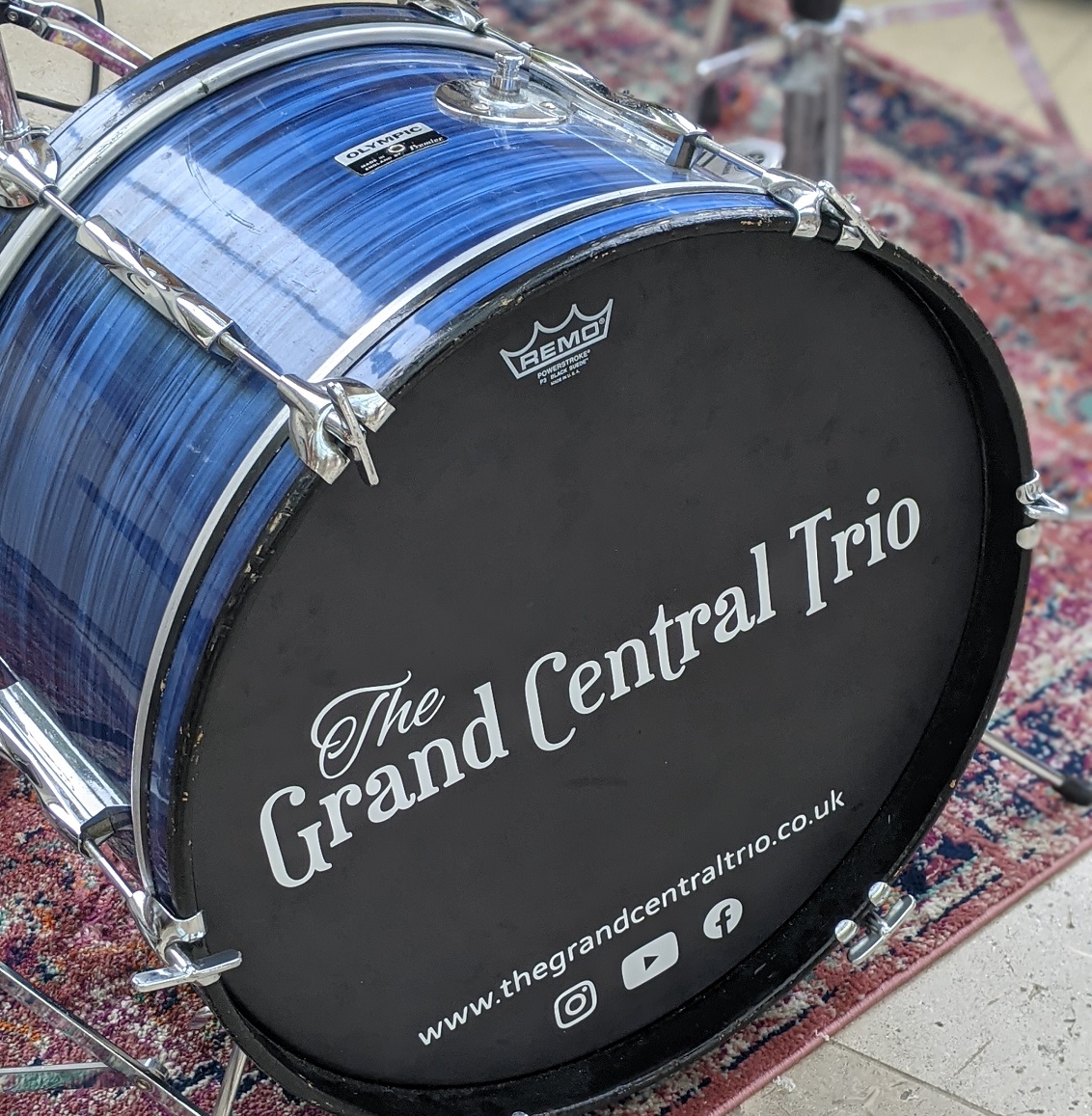 As the band began to play, the bride's sister and groomsmen entered followed by the beautiful bride and her father.  They all looked sensational, and with their guests in their finery, it was quite a spectacular sight from my position at the front!
WIth dad and guests seated, bride and groom successfully up on the stage on their chairs and bouquet reunited with the bride, we began their very special ceremony.
"I also heard about the time Pedram got called up on stage at a West End Musical  and was asked to sing and dance with the cast . . . apparently, he 'shimmied' his way through it and it has become one of Sophie's favourite ever memories.  
Not so much for Pedram though but he survived and I'm sure this will also be a story that they will tell you all about later!"
 
The atmosphere was electric, everyone hanging on every word, ready to celebrate and desperate to celebrate with these two amazing people that I had with me.  It was one of the most incredible feelings.  I welcomed all and explained a little about where we were for those unfamiliar with the building, and we moved into some wonderful storytelling. 
Tales of their journey, the funny moments and details of their triumphs and challenges along the way.  The space filled with laughter many times, and there was a sea of smiles amongst their guests.  It really was quite the gathering!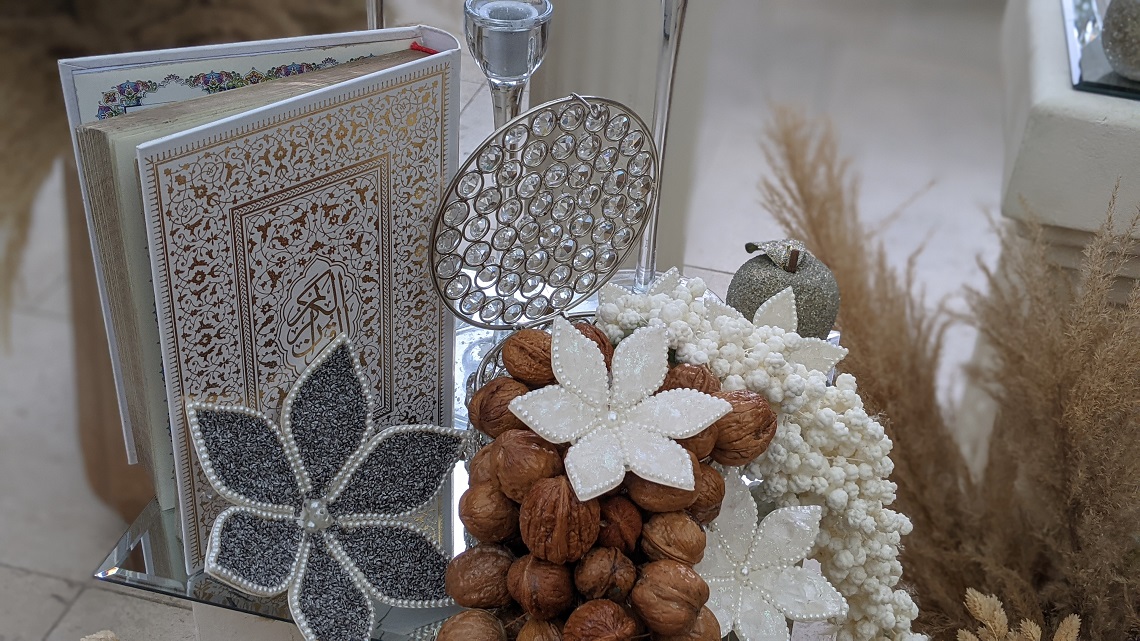 As their story unfolded and we reached the first of the family rituals,we spoke about the two families uniting, and bonds being made there today.  The groom's lovely family are of Iranian heritage and so we shared a beautiful Sofreh ceremony, complete with sugar rubbing ritual. 
"This wonderful Persian element to a wedding ceremony is essential in Pedram's family's culture, and has been practiced for thousands of years no matter the couple's religious background and so it is a privilege for us all to witness this here today."
Members of his family came onto the stage and covered the couple's heads with a unity cloth, and as they began the symbolic ceremony and grinding the sugar cones to spread sweetness over their love and relationship, I gave details of some of the other items included in this wonderful tradition.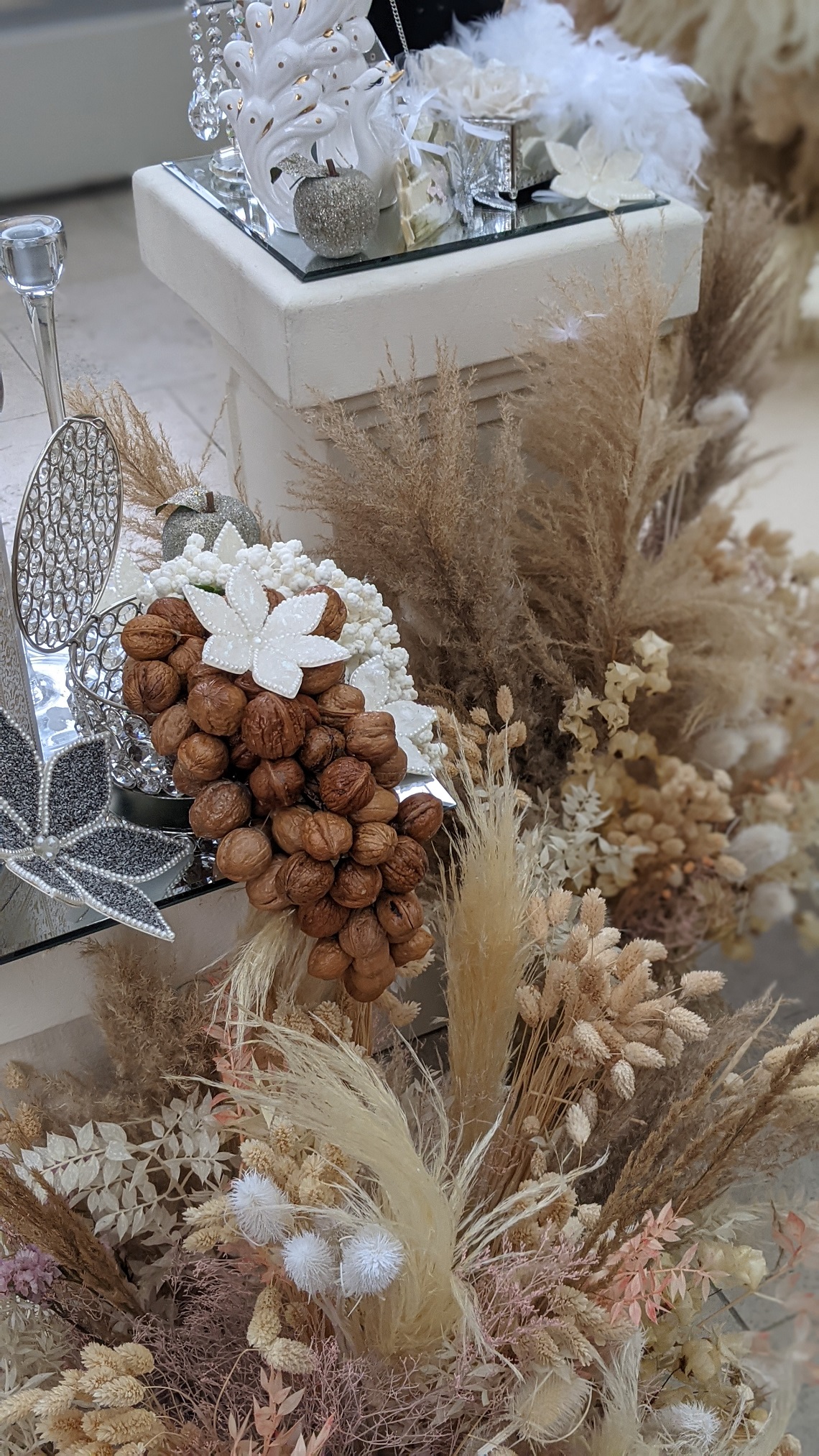 As we thanked the family for their help, I realised that all of the bride's family were mesmerised by it all, taking pictures and videoing this wonderful and very special moment.
It was so lovely to share a part of the groom's heritage with the bride's family and it was very well received indeed.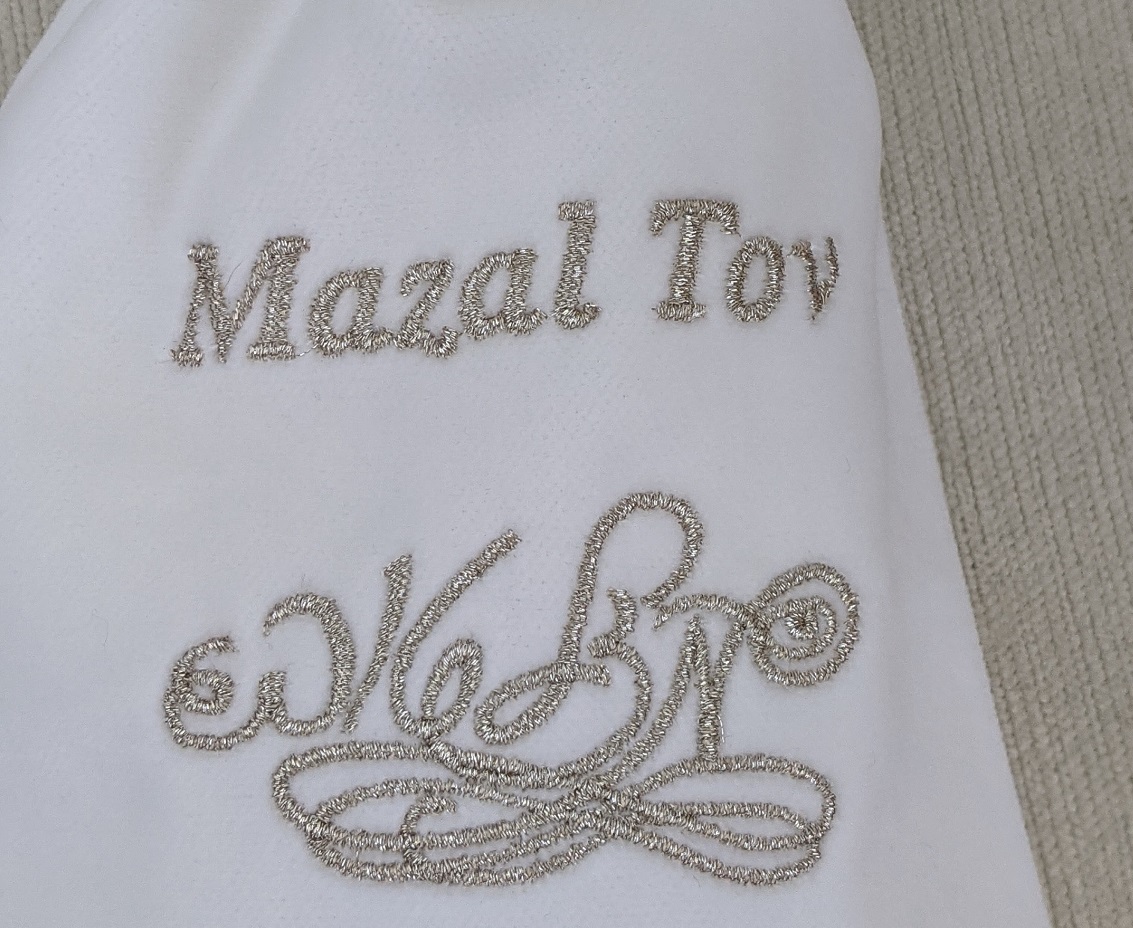 As we moved on to the couple's vows and ring exchange the stage was their own and it was time to celebrate the bride's family tradition of breaking the glass.  With a lovely personal glass in a beautiful bag, I explained what was about to take place, and this time the groom's family were all poised and ready to see them complete this part of the celebration.  As the groom stamped down on the glass, it broke and the guests all joined us cheering "Mozel Tov!" 
As we presented them back to their guests, the room erupted again and the band played them out.  The sound of live music and cheering from so many people was just amazing, and with the biggest smiles on their faces, my couple walked back down the aisle.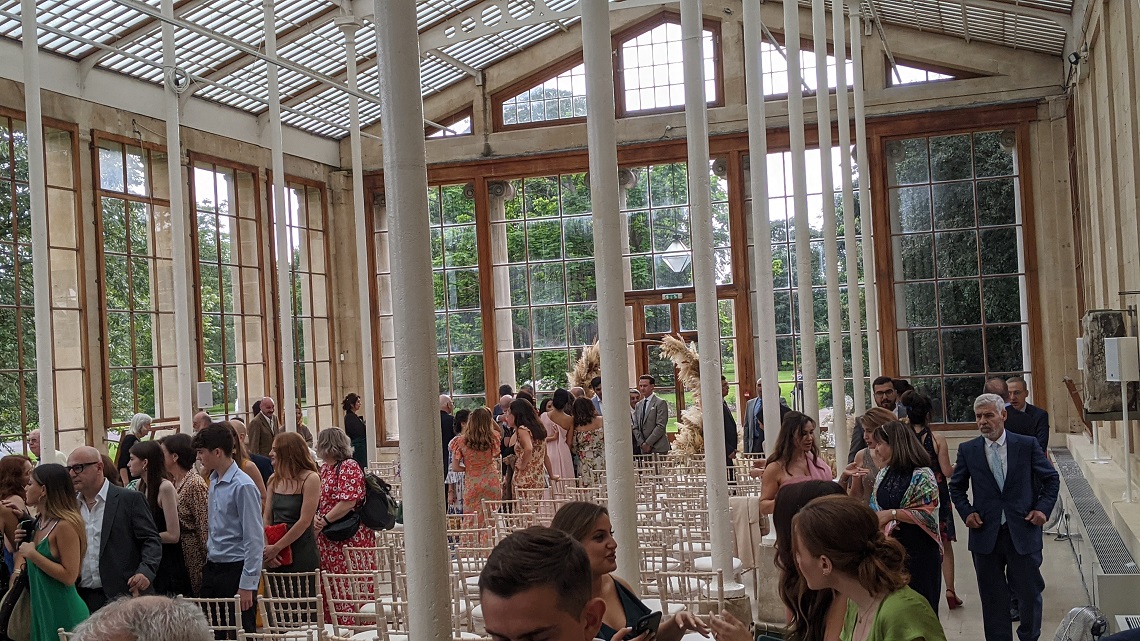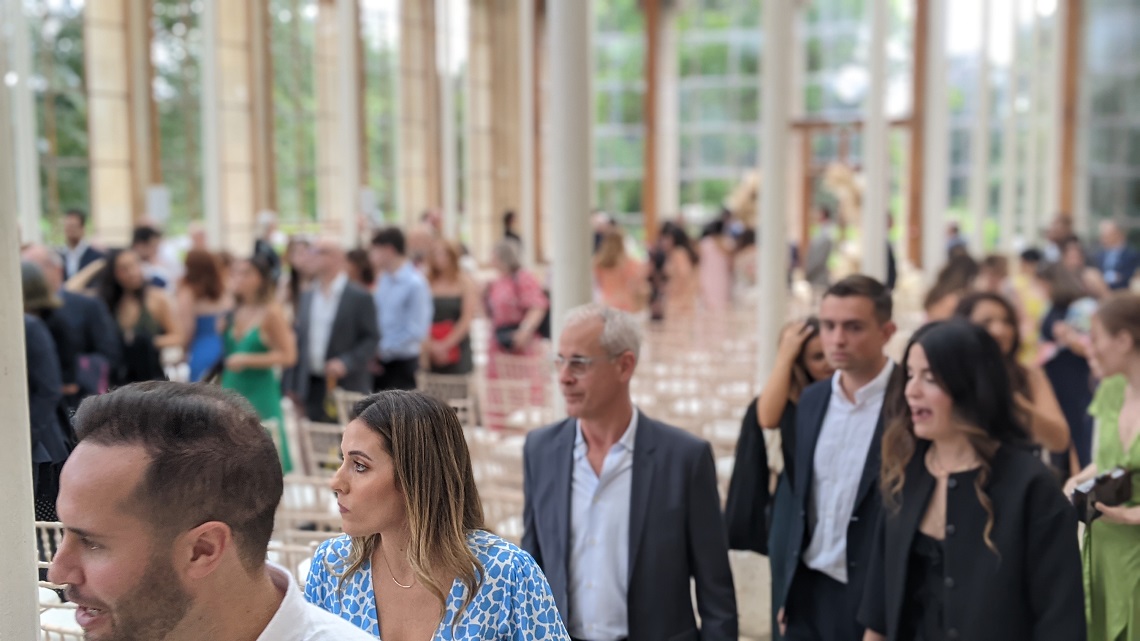 Such a lovely couple, with wonderful families and friends (who were so welcoming and very complimentary about the ceremony), and the most amazing setting.  I just know that they will have a very happy future together and I wish them all the happiness in the World.
x
(All images taken in this blog are by Jenny Knight - I can't wait to see the official pics!)
-------------------------------
Dream Team:
Venue: Kew Events
Celebrant: Jenny - Knight Ceremonies
Florist: Wild About
Band: Grand Central Trio
Sound: Storm
Photographer: Sam Docker
Videographer: Olly from Storybook Films
Planners: Louise & Natalie from Louise Perry Weddings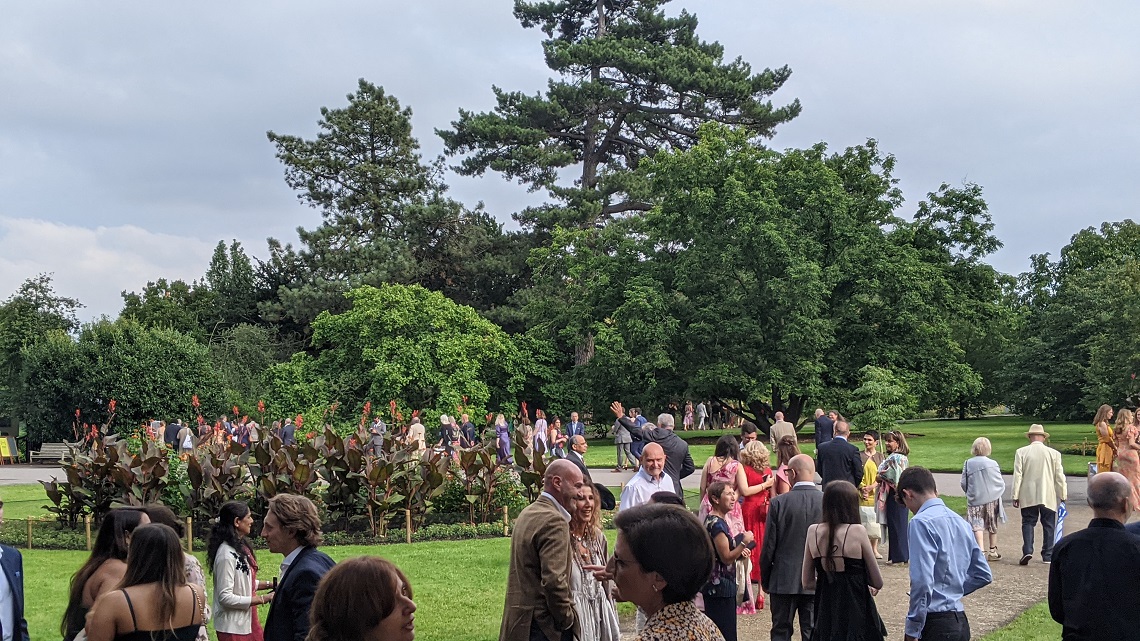 See more about
Surrey
Ceremonies