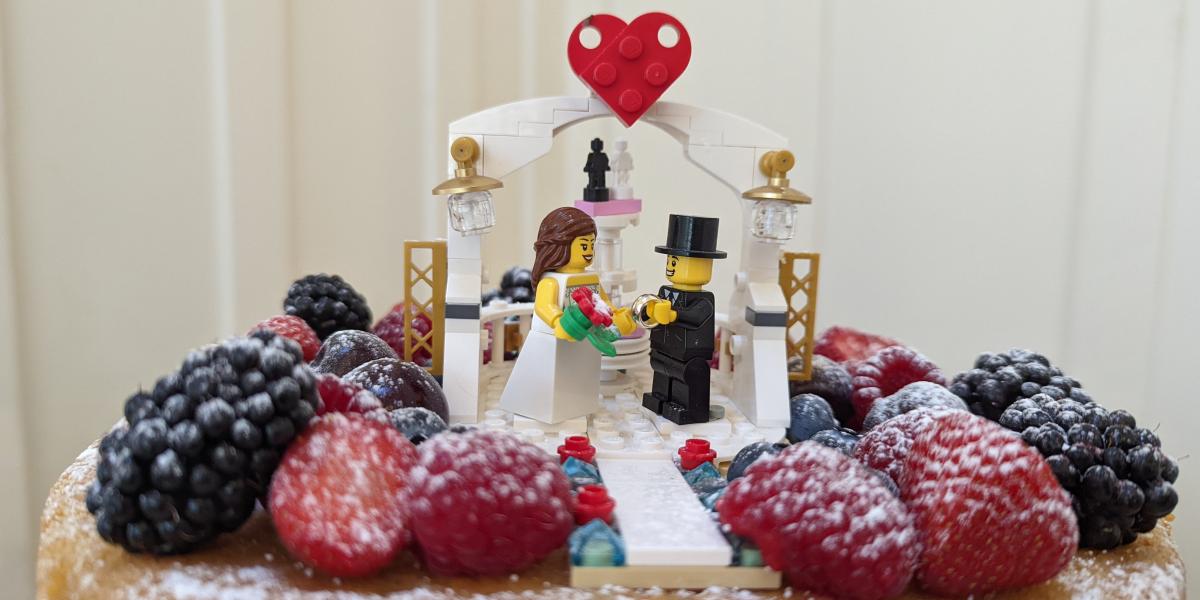 Oh wow, was I looking forward to this wedding!  It felt like it was the longest time in the making, with postponements and rearrangements, but crikey was it worth the wait! 
My couple are just the nicest people, they are great fun, totally besotted with one another, and have family and friends that were so supportive it made me quite emotional on the day.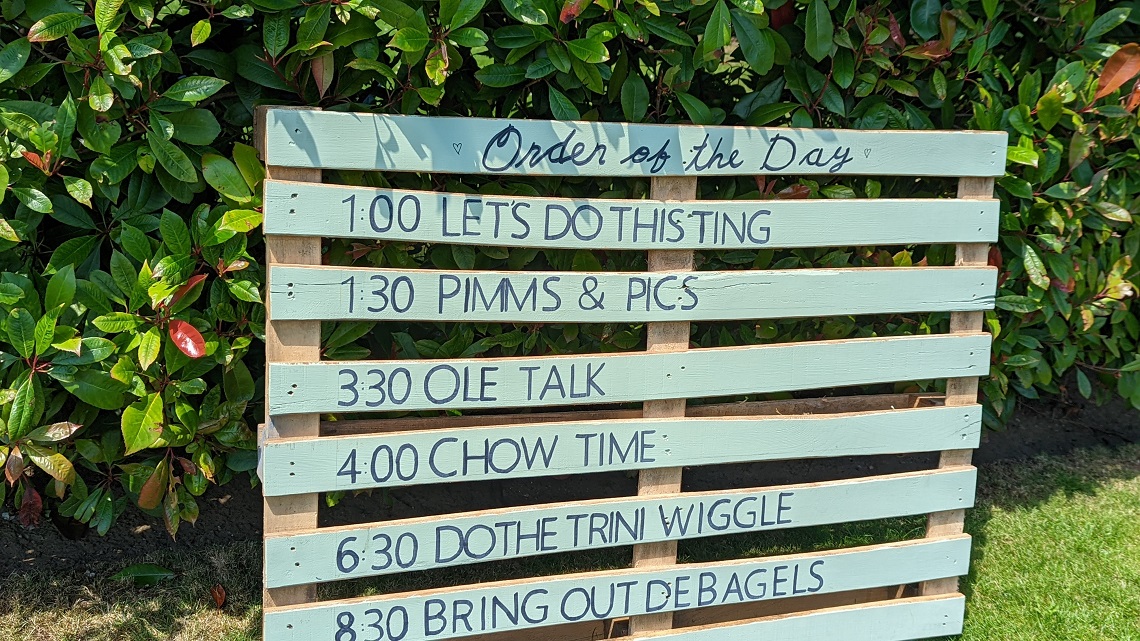 During our initial discussions, I got a real sense of who they were, what they were looking for, and how it might all pan out in the fabulous setting that they had chosen.  Plan A was to be outside at the gorgeous Millbridge Court, and they certainly got their wish.  It was a fabulous day, sunny and warm.  Very warm!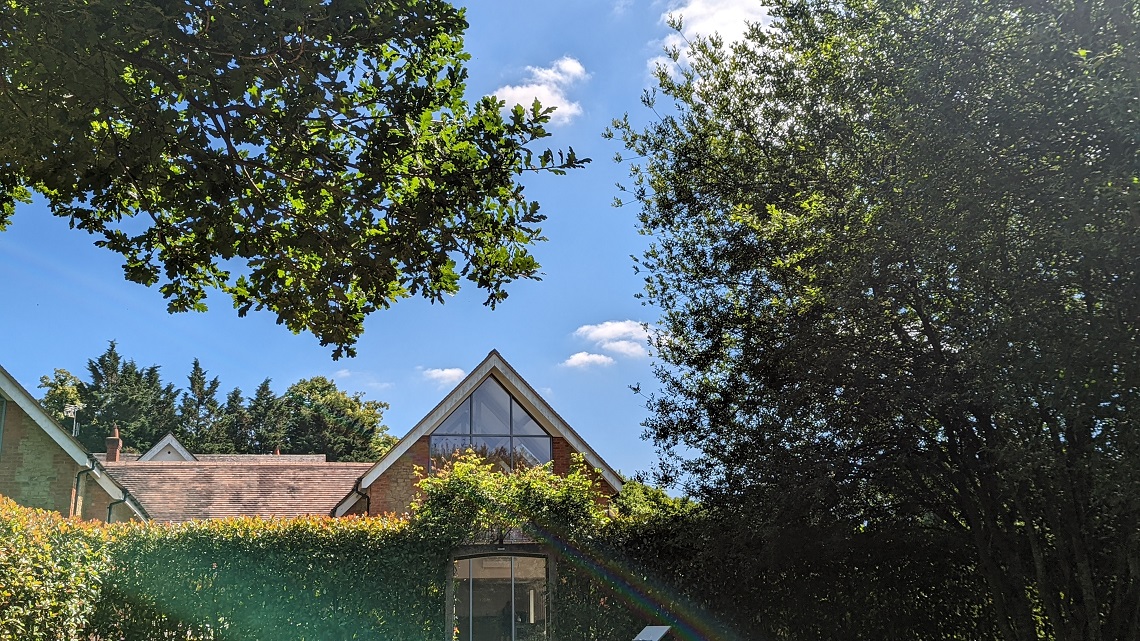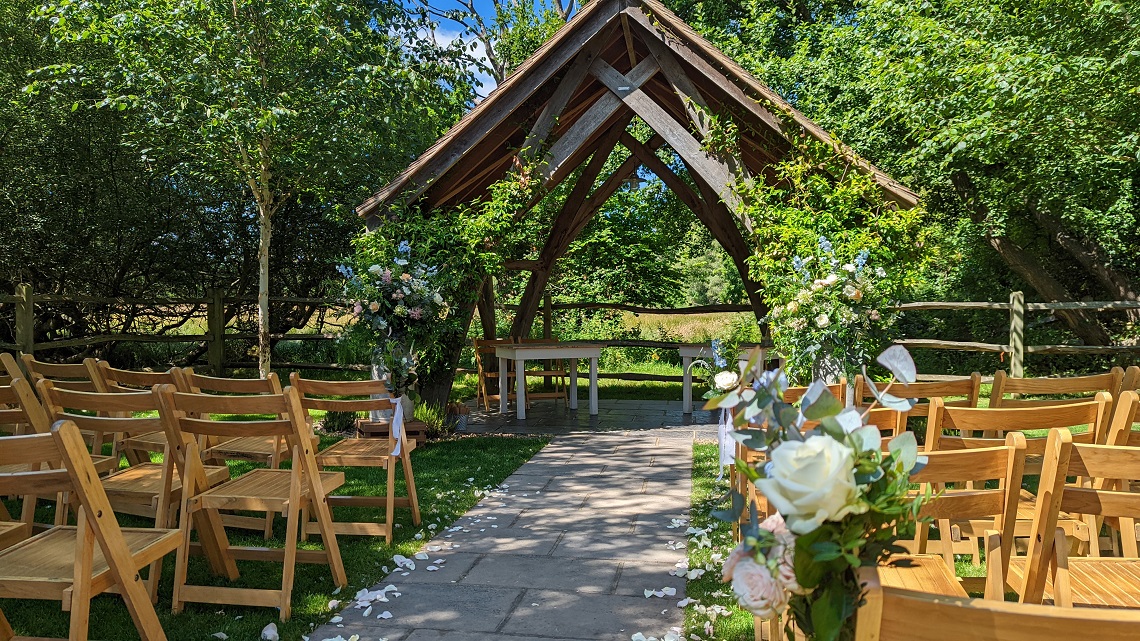 When I woke on Friday, I was so excited to bring everything together for them, to see all of their hard work and efforts finally coming to fruition, and when I arrived, it was buzzing with activity.  The groom and his best man were walking the space, checking in with everyone, and the photographer, videographer and venue were all so welcoming and friendly.  I just knew they were going to have a great day.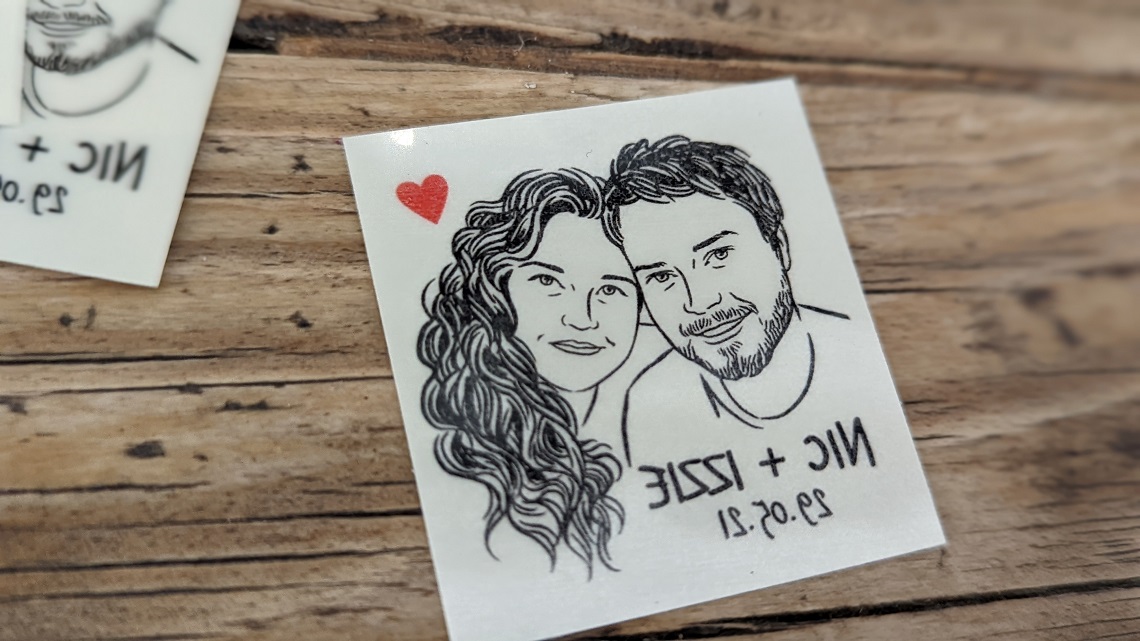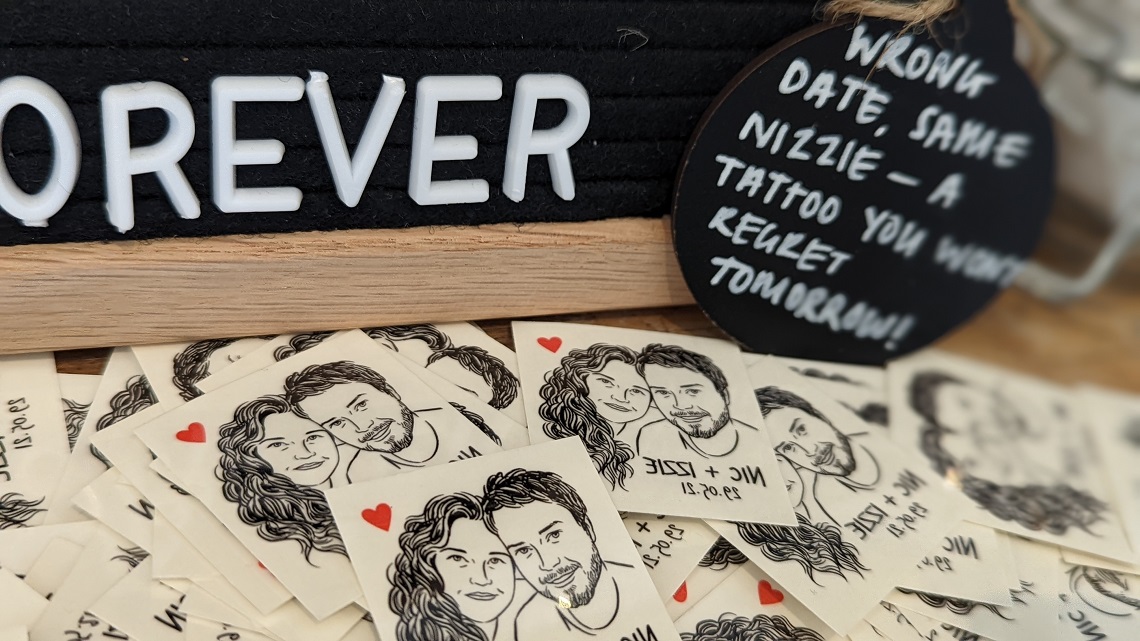 With all of my checks completed, and the outdoor setting looking gorgeous it was time to check in with the groom and talk through what would happen at the beginning of the ceremony.
As guests began to arrive, I heard lots of excited voices, all blown away by the setting at the back of the venue.  The excitement was beginning to build and after checking in with the bride, we were ready and set to go.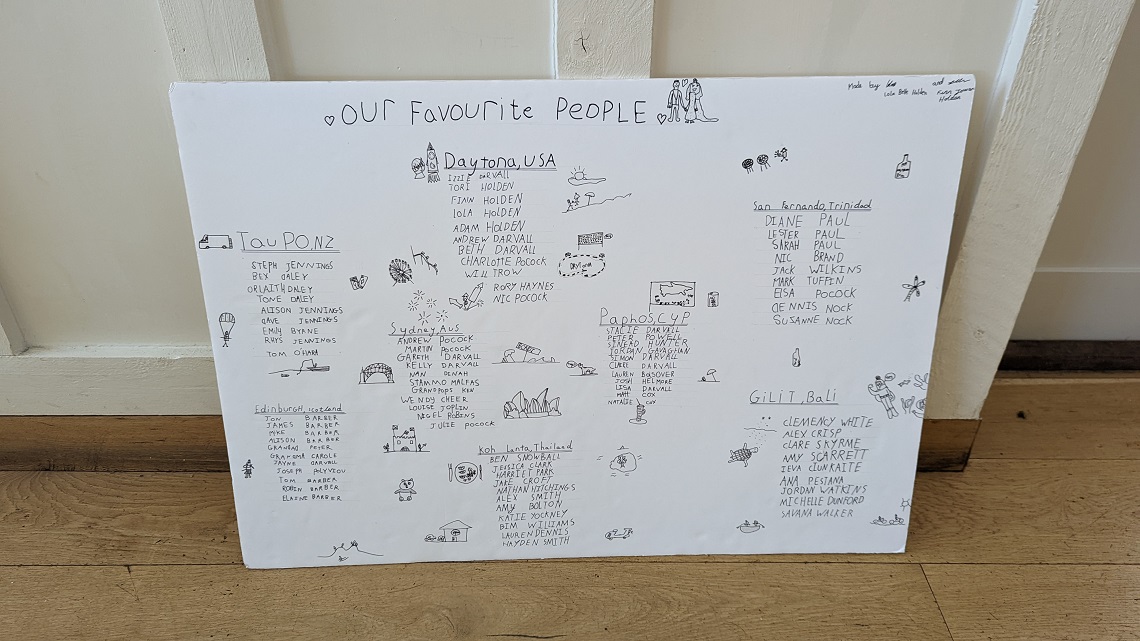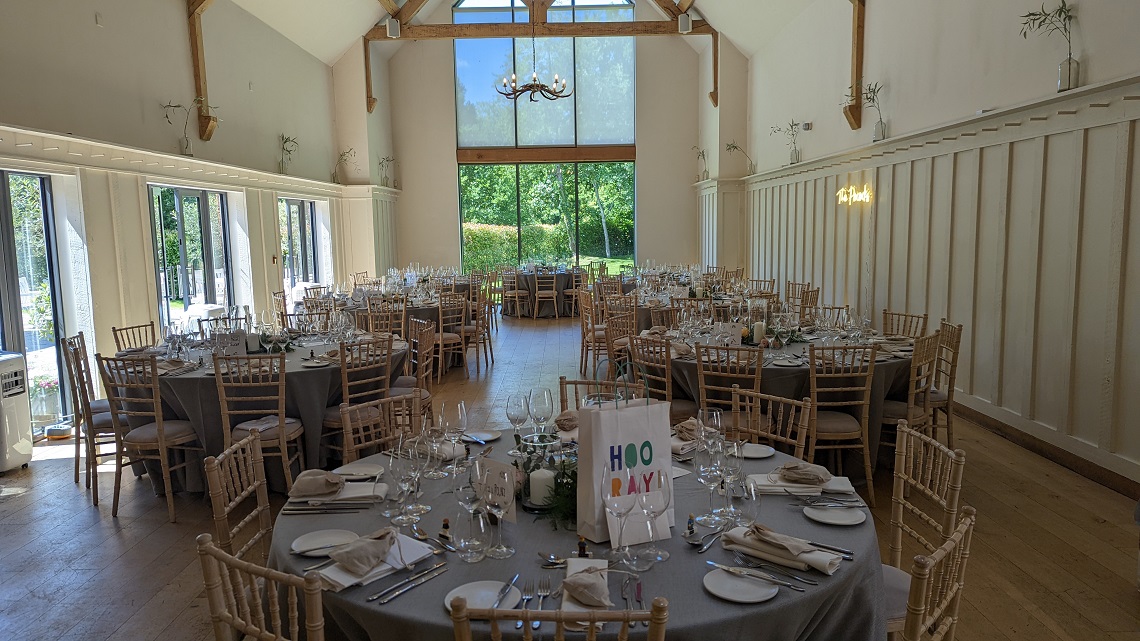 The best man Will took his role very seriously, he was really supportive, diligent, and fun too.  He put the music on and the procession began with the cutest flower girl and page boy (who was on crutches but did a wonderful job!).  Then came the bridesmaids who were all so excited to see this moment happening, and with them all lined up at the front watching the bride enter, I looked over to the groom and the emotion was very clear.  He was overcome with relief, with excitement, and happiness at the sight of his special lady.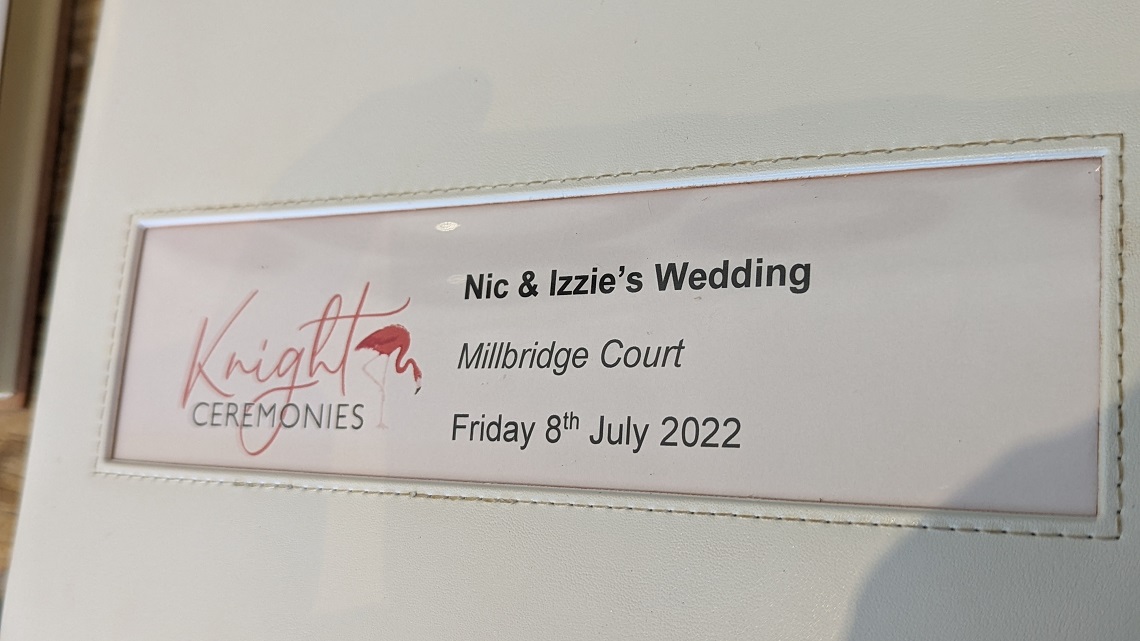 With everyone seated, the sun blazed and their ceremony flowed.  As I told their story, there were nods of recognition, and murmurs amongst the guests as they remembered things that we were sharing.  As it all unfolded the couple were clearly relaxed and enjoying feeling connected to their loved ones as they were facing their guests.  We told of how their paths crisscrossed many times during their younger years, and how they enjoyed traveling to Trinidad (the groom's homeland) and to Cyprus where the bride spent much of her formative years.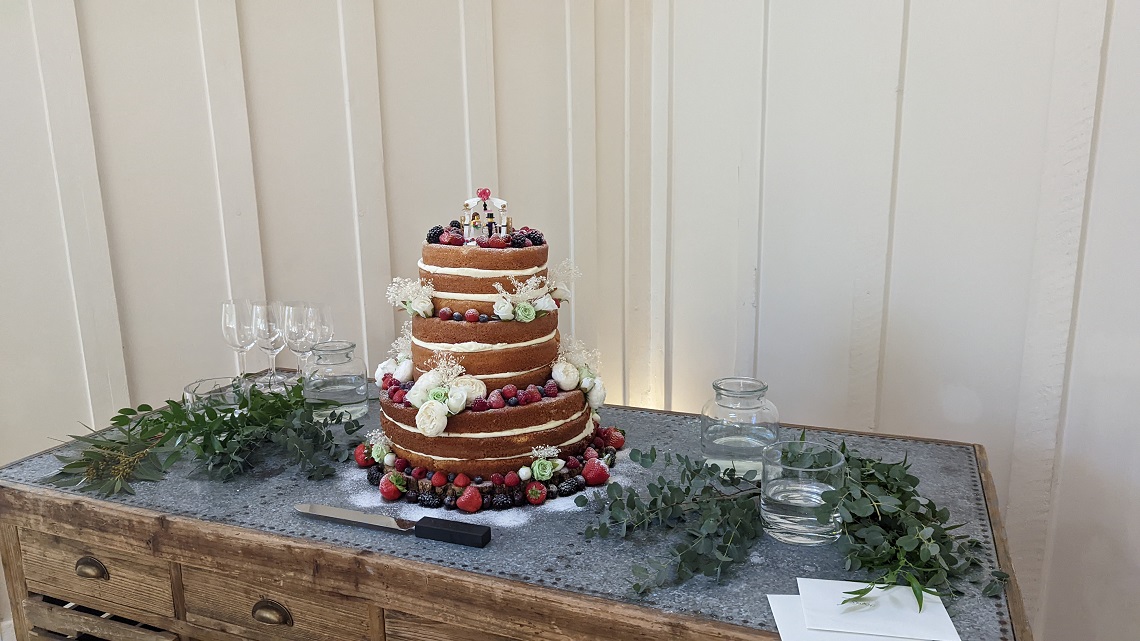 We had two readings, the first one was by the groom's mum, who read beautifully, and the second was by the bride's mum. . .but she had a surprise for the couple!  One of the bride's sisters had managed to travel over from Cyprus to be there on the day, and she joined her mum, her other sister, and brother to do a joint reading as a surprise, and it was quite the emotional piece.
As we approached the couple's vows, we had chosen a set of 'conversational promises' to share after their vows with me, and it went down a storm!  They had written a series of vows and shared one after each other, almost as a response to one another, and it had everyone in hysterics one minute and emotional tears the next.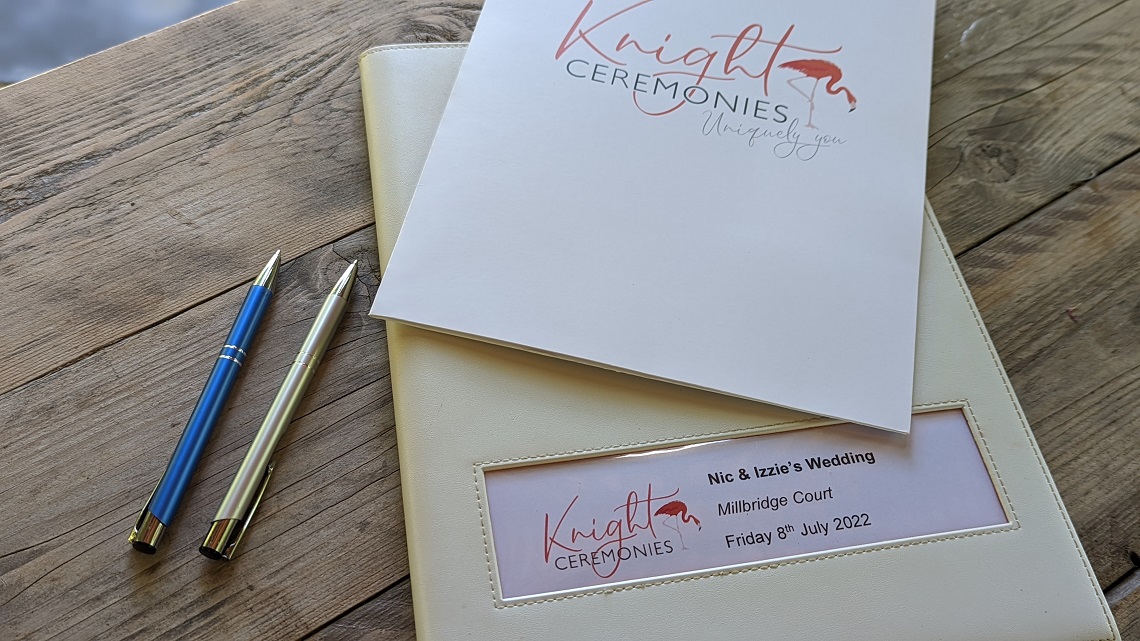 Next was the ring exchange, again with some lovely sentiments.  The couple completed their legal aspects a while ago and have been wearing temporary, or 'symbolic' rings until their big day at MIllbrdge Court.  We explained this to their guests, and they all witnessed them removing the temporary bands and placing their official rings on, with some lovely words of commitment.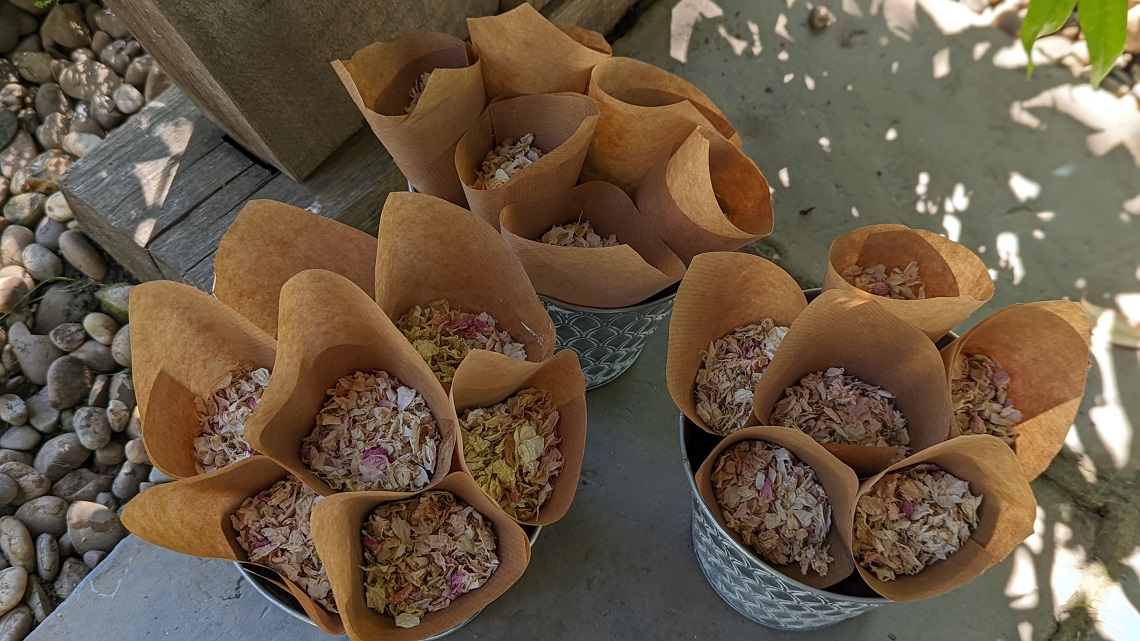 The space erupted when they share a celebratory kiss and with their certificate signed and photos all taken, I concluded the ceremony to rapturous applause and the guests showered the couple with confetti and huge cheers.
Guests were dancing in the aisle as they left and all seemed really ready to party the afternoon and evening away!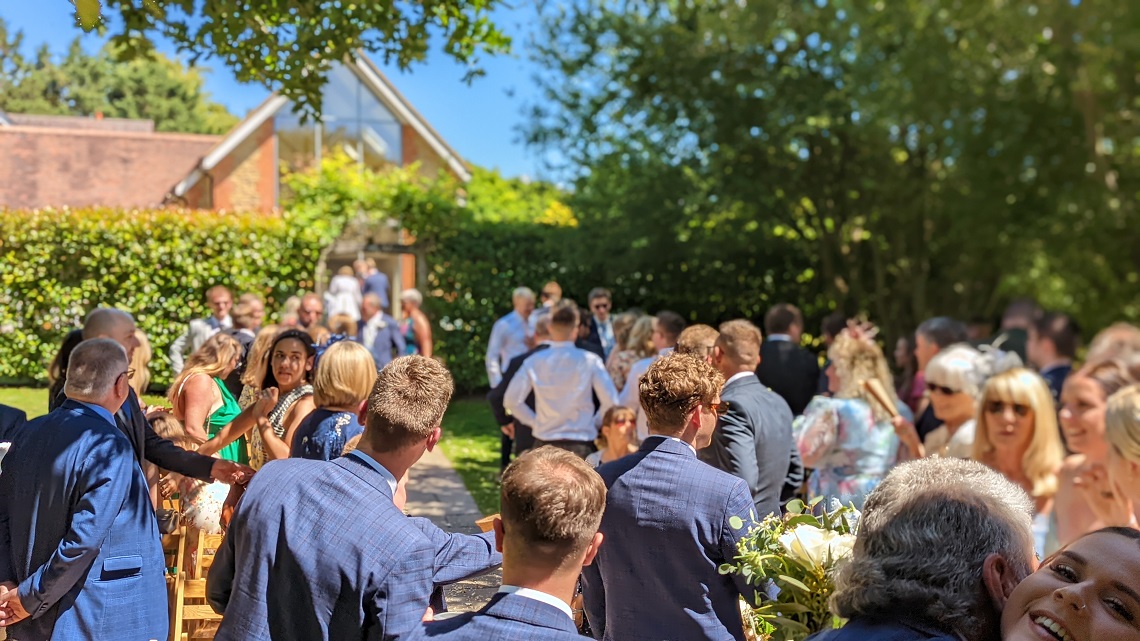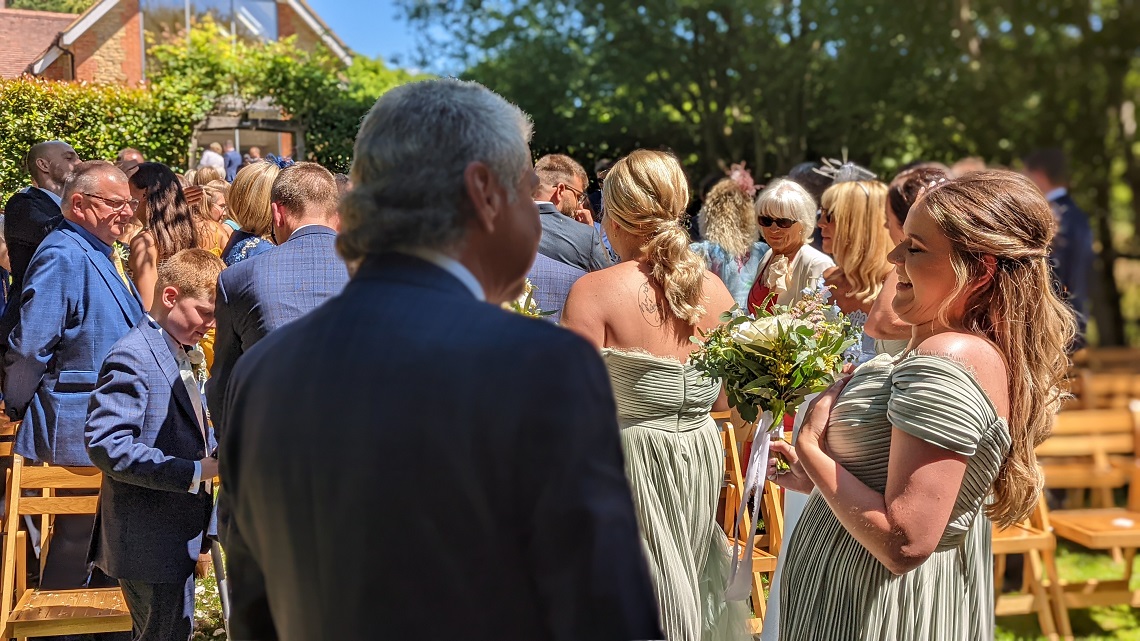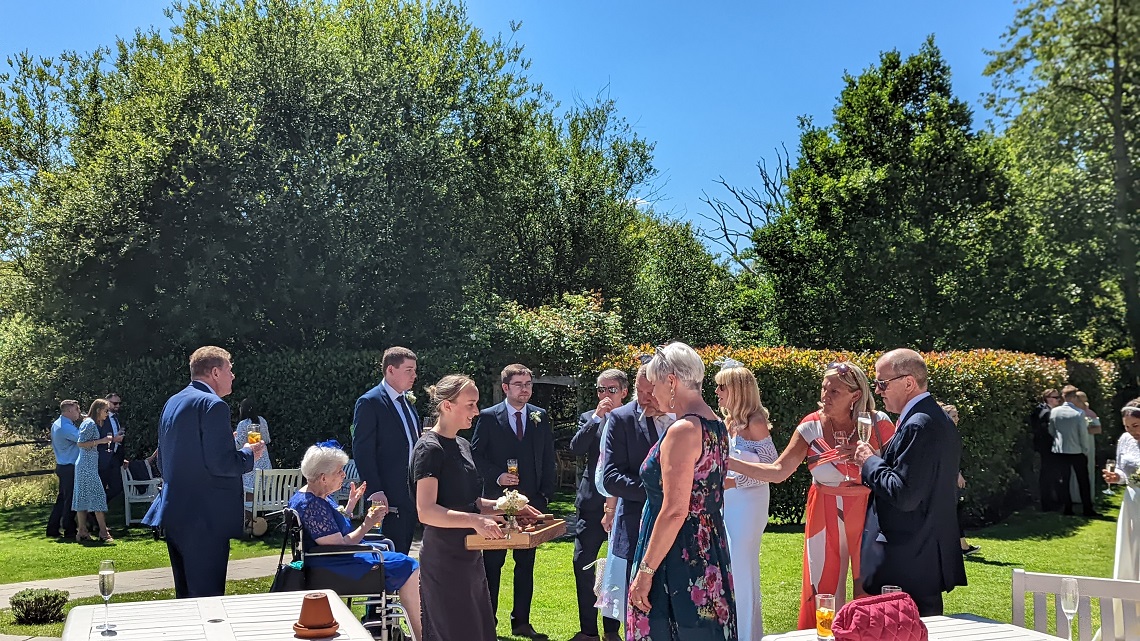 I am beyond delighted for this couple, they are just a super partnership and clearly loved by all of those at the wedding.
What a fabulous day for a wonderful couple.  Congrats to Nic and Izzie, and may your future be filled with all the love in the World.
Jenny
x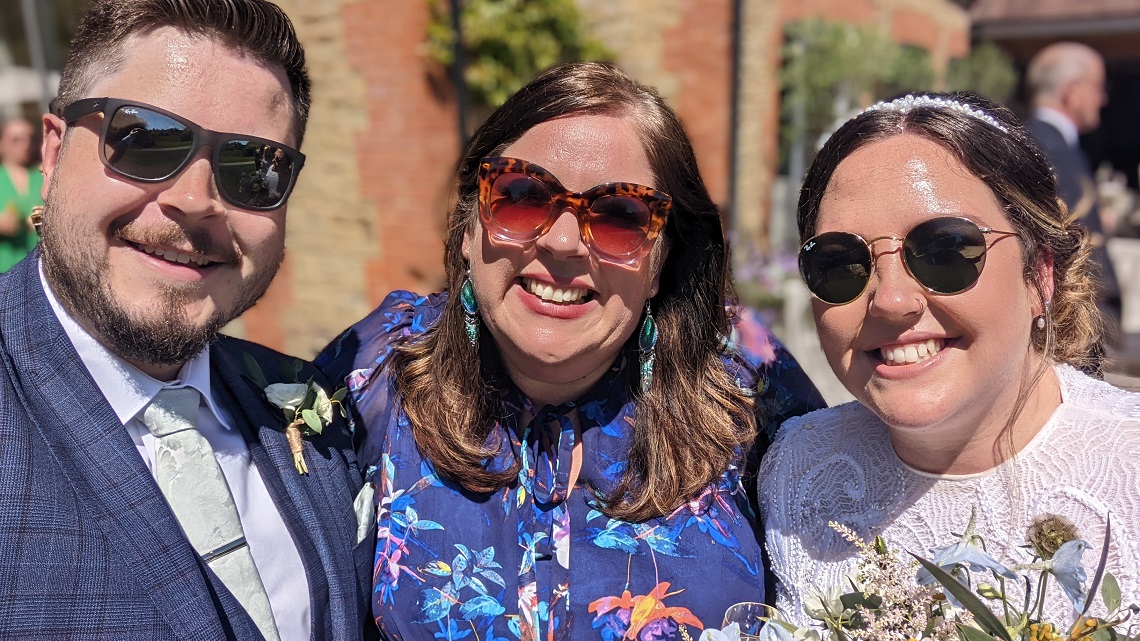 (All images in this blog were taken by Jenny and we look forward to seeing the official images soon.)
-------------------------
Dream Team:
Venue: The amazing team at Millbridge Court
Celebrant: Jenny from Knight Ceremonies
Photographer: Eleanor Joy
Videographer: We are / The Clarkes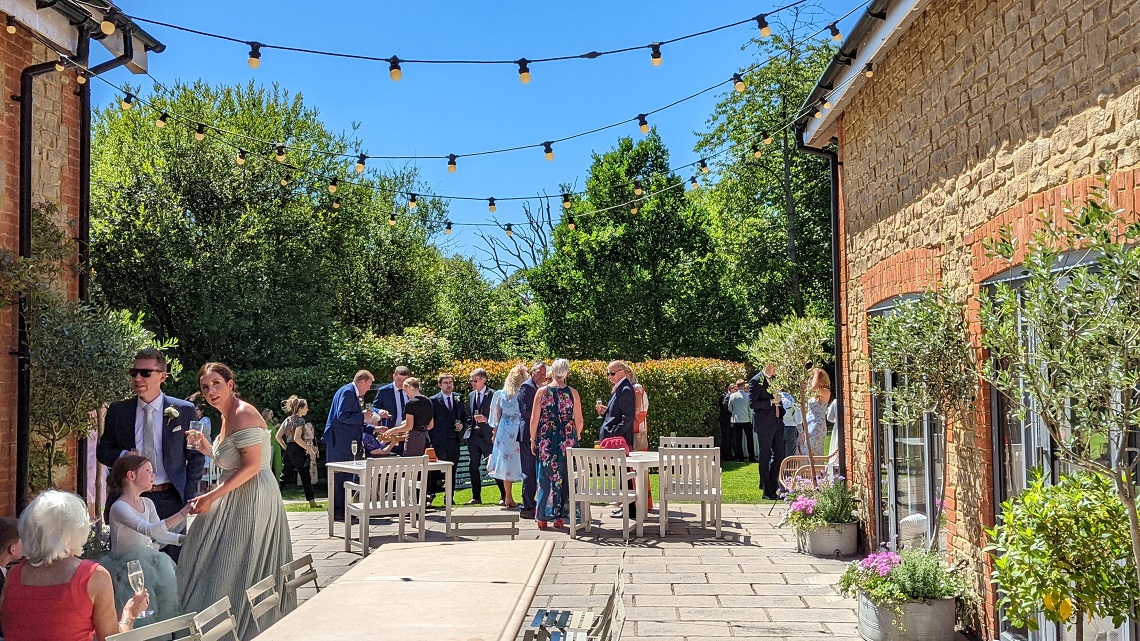 See more about
Surrey
Ceremonies