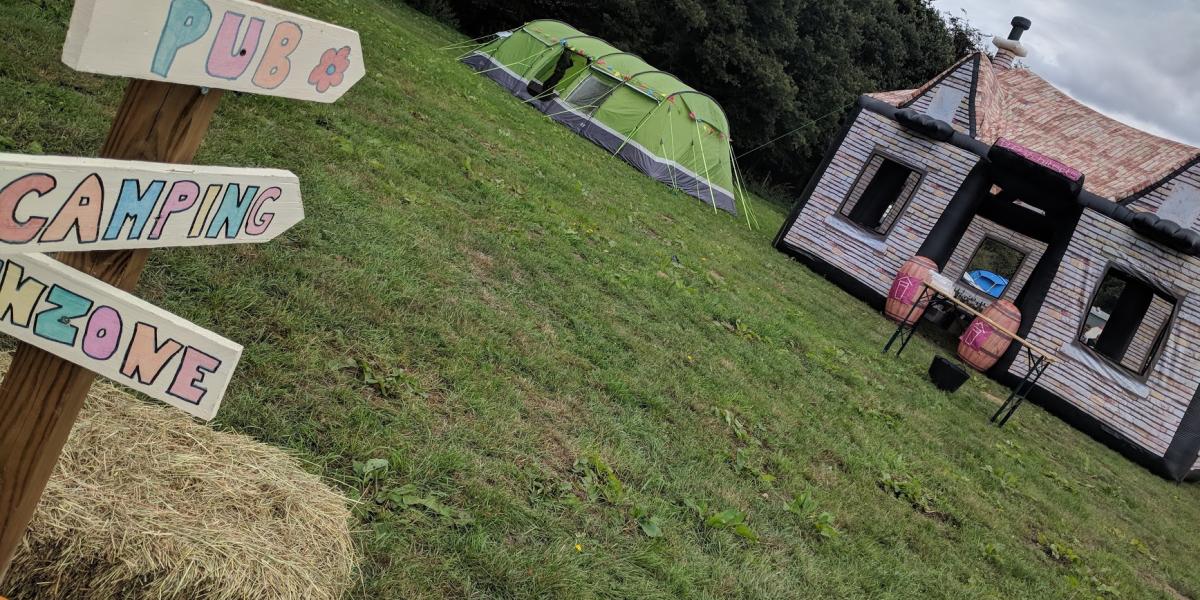 I just loved working with my couple on their special festival wedding at the lovely Pierrepont Farm (a dairy farm) just outside Farnham in Surrey.
These two have been on quite the journey together, but after a decade of proving the doubters wrong, and strengthening their bond, they planned a crazy, colourful and fun wedding to celebrate all that they have achieved, with their loved ones as witnesses.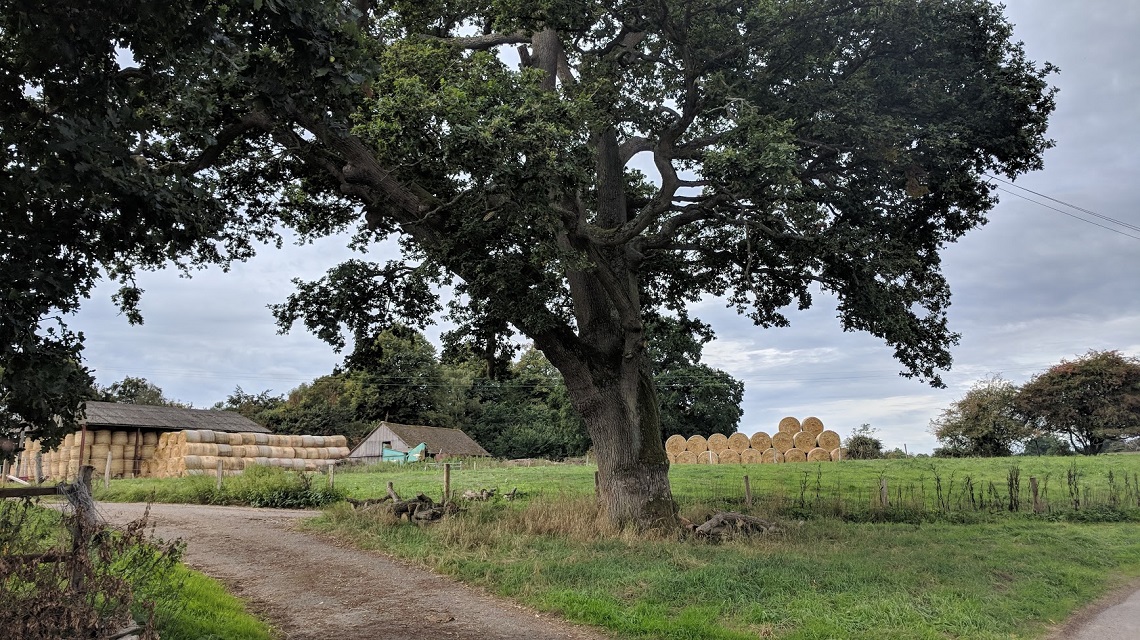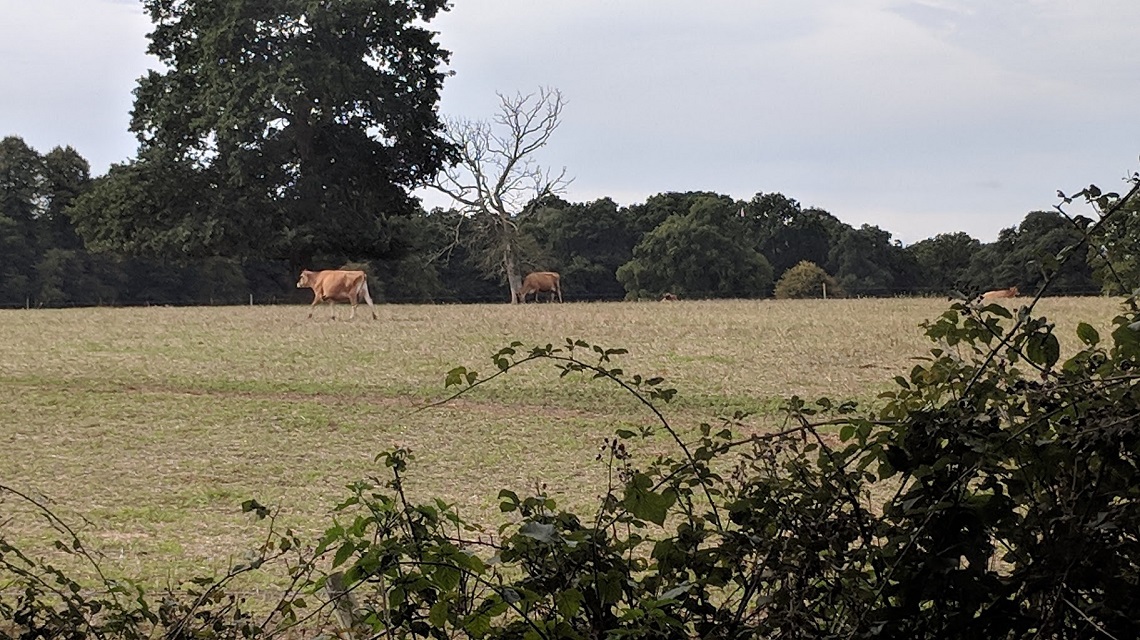 These two are happiest when in the middle of a field and camping out under the stars, and so their festival wedding was the perfect way to tie the knot!
"The bond that these two have has grown over the past years and it's strength comes from many, many shared experiences. There have been times of vulnerability, emotional times, but also lots of fun times too."
The field at the farm was decorated with huge festival flags, several bouncy castles, a food marquee, a tea tent, a kids zone, a stage with a band, a glitter tent, and my personal favourite. . .the INFLATABLE PUB! This was clearly going to be a day full of fun ahead!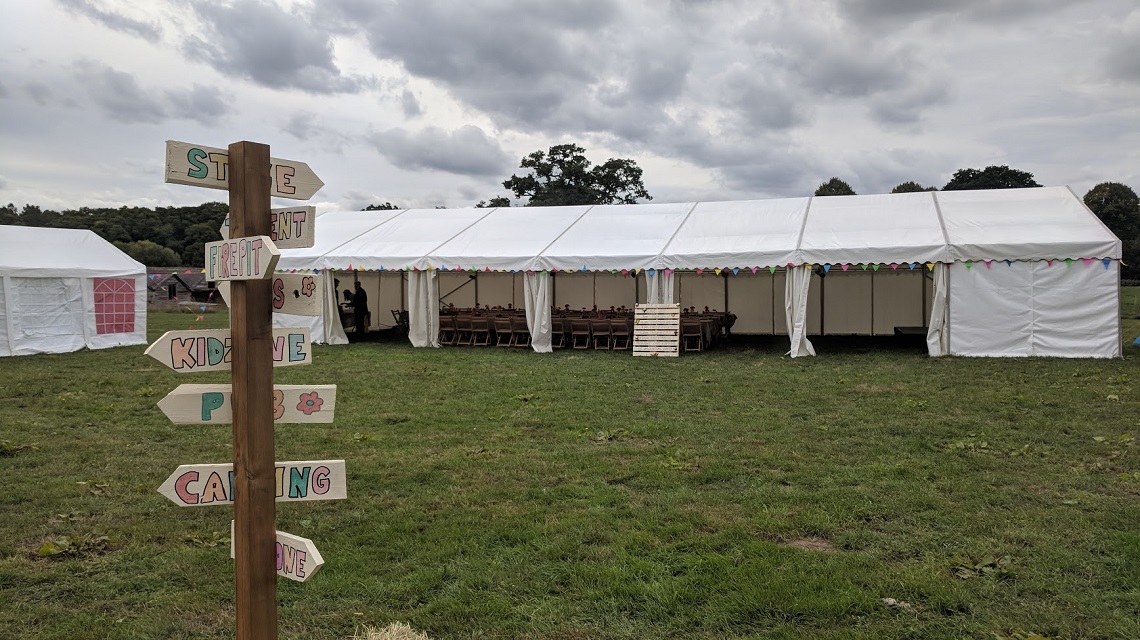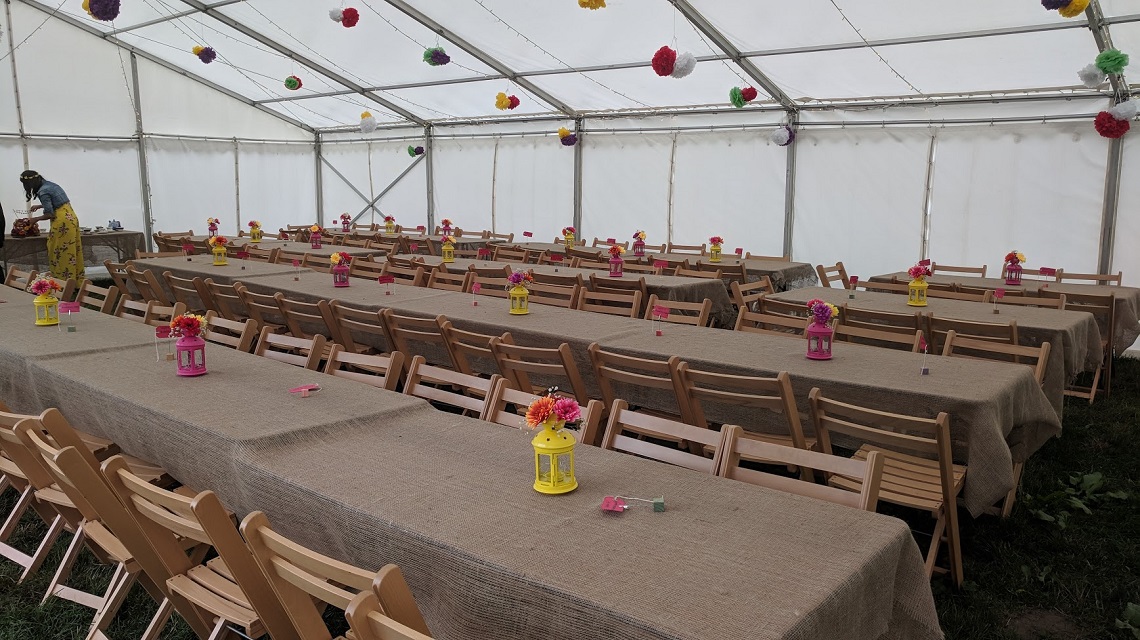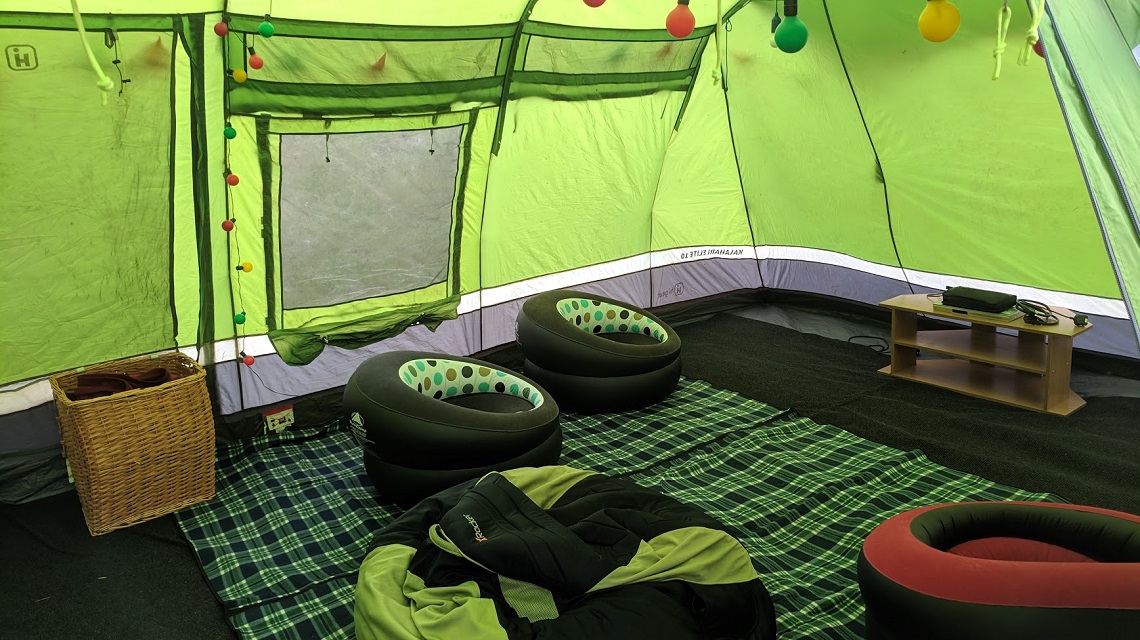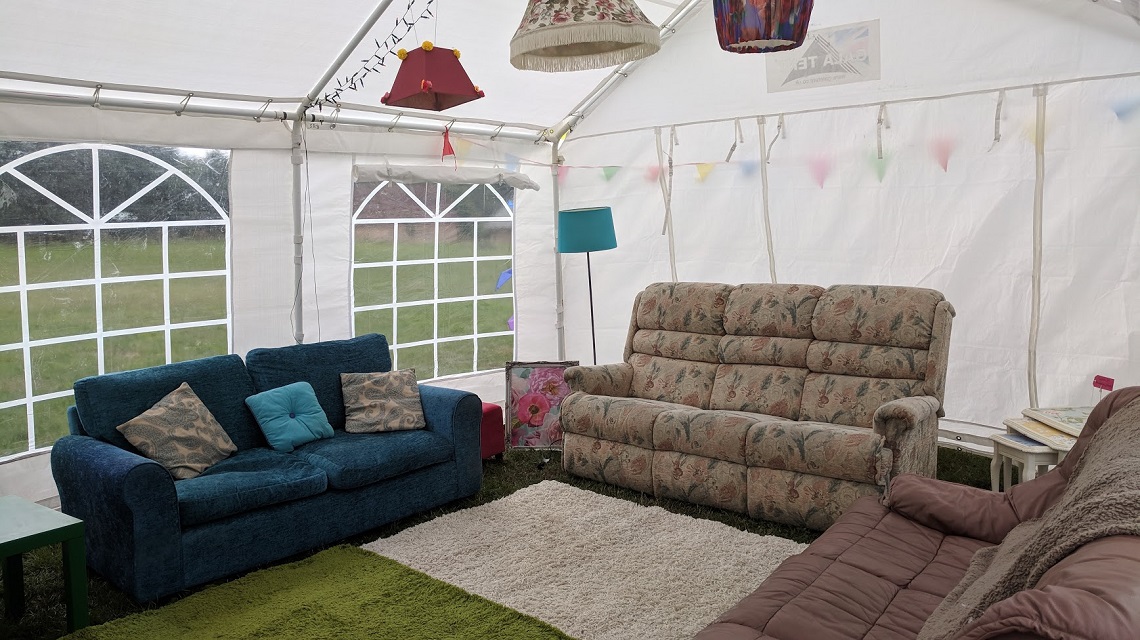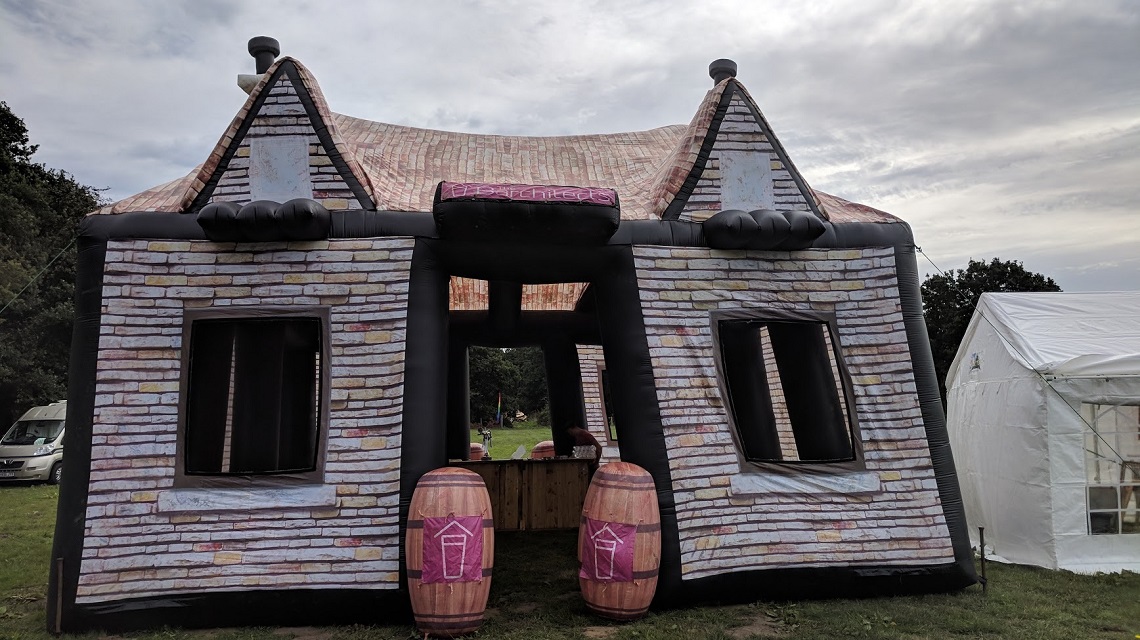 "Laughter and love fill their lives, and Wendy tells me that Rob has shown himself, right from the start, to be a committed partner, and has built wonderful relationships with her children. Being a step-parent is often documented as being a tricky relationship to navigate, but Rob has seen Sally and Euan grow into wonderful young adults, and Wendy says they love him very much."
We had a lovely intimate ceremony on hay bales by the tree-lined perimeter, with views back across the field of the festival set up, and with a firepit all ready for the evening. We were joined on facetime by some relatives that could not make the ceremony and had two readings as well as some beautiful vows.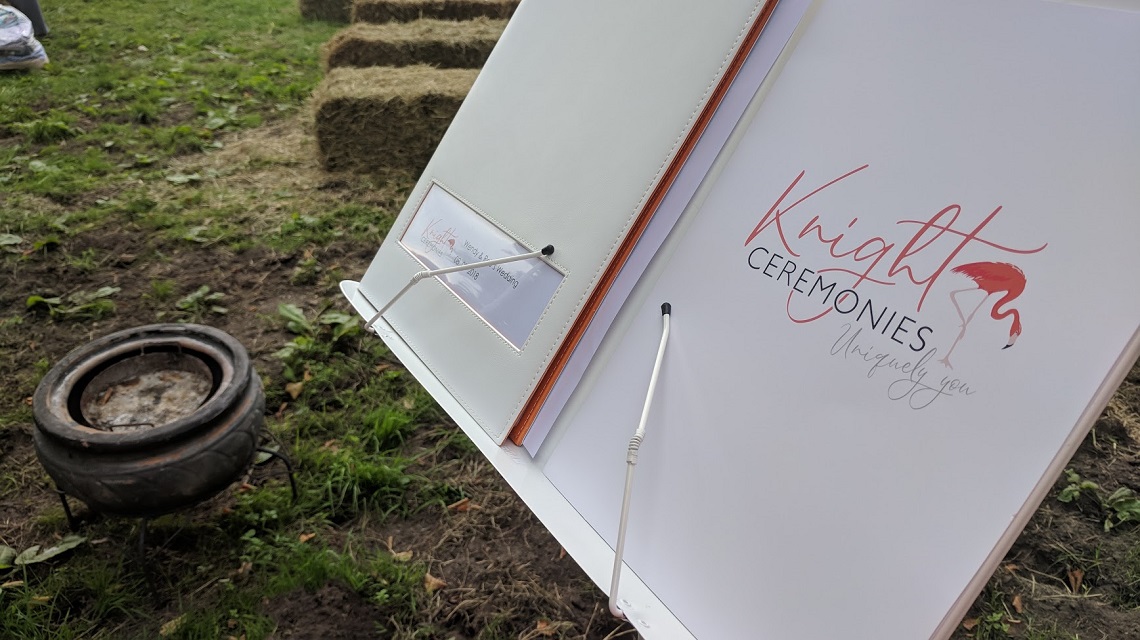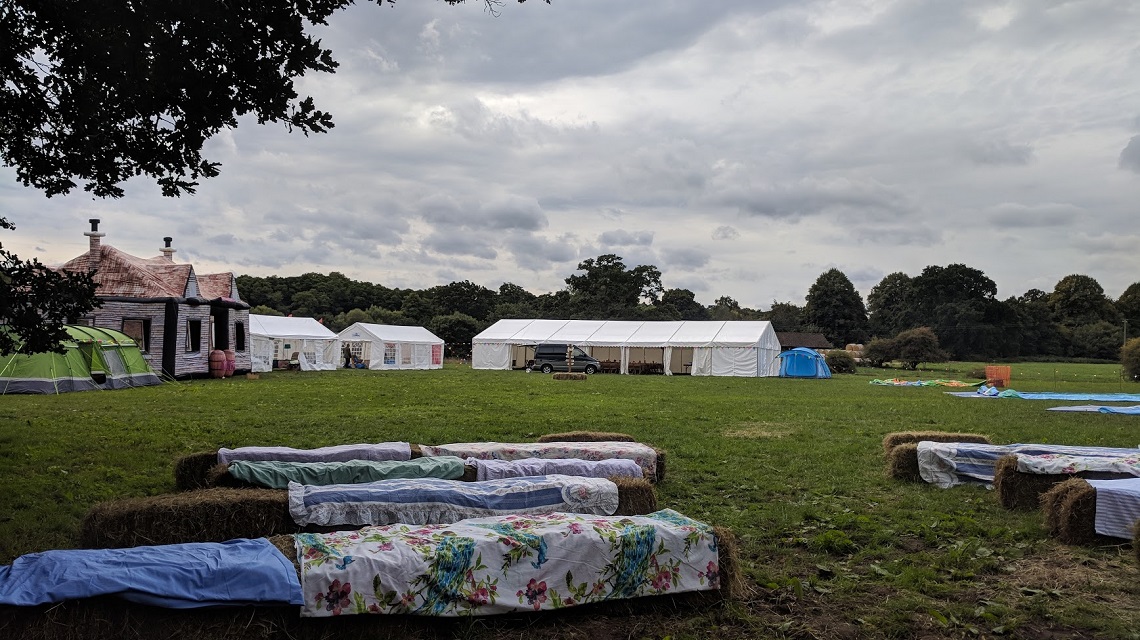 Despite the relaxed surroundings, speaking those precious words to one another was a very sincere moment, and it was wonderful to witness the love that these two have for one another.
"So, Rob and Wendy now continue their journey, with love in their hearts, and they have a great foundation upon which new experiences and memories can be built."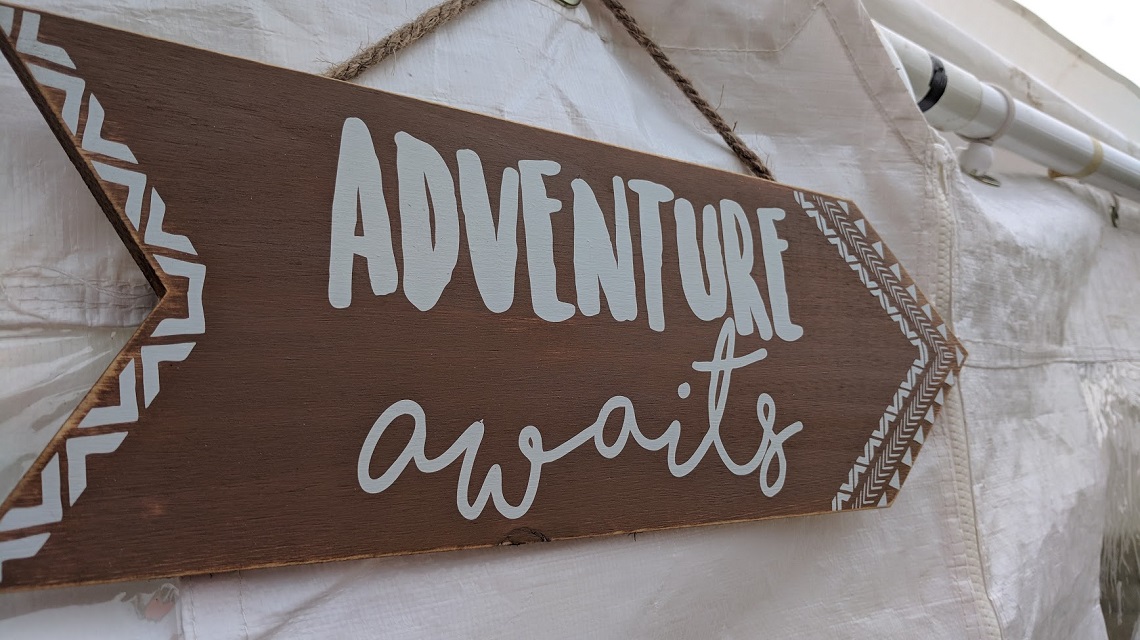 I was so pleased to have been a part of their day and to be able to kick-start their day with a really personal and upbeat ceremony.
Congrats Mr & Mrs Cheeseman!!!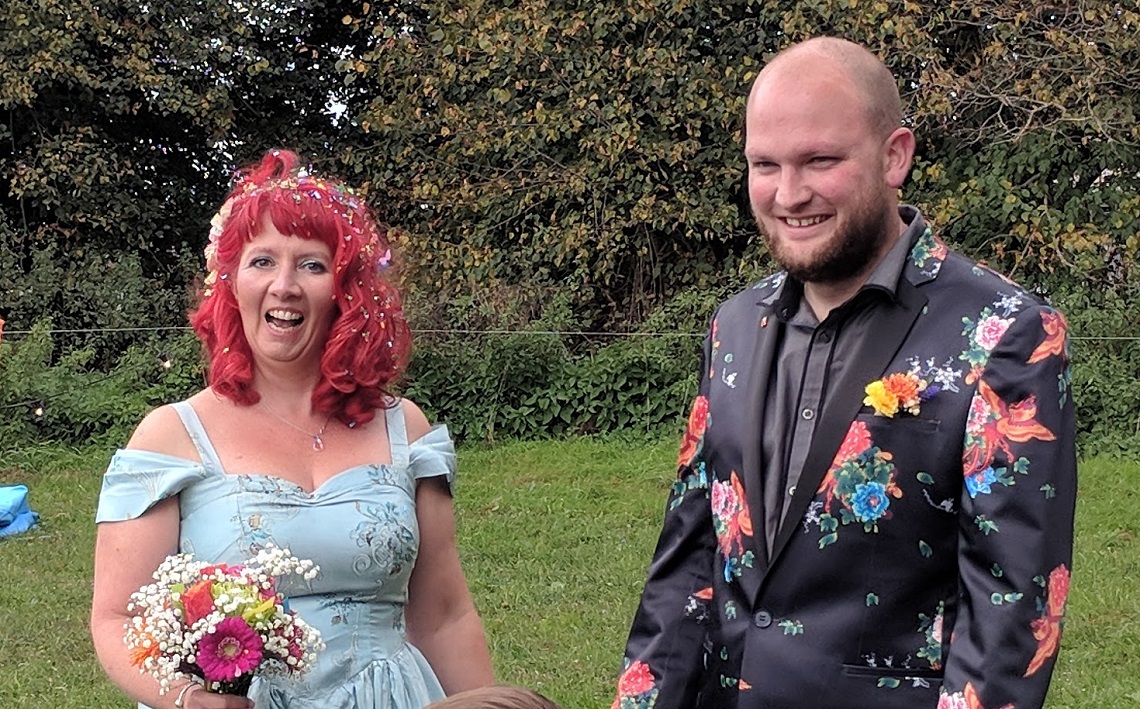 (all images were taken by Jenny Knight during set up or post-ceremony)
----------------------------
Venue: Pierrepont Farm (booked via https://www.blankcanvasweddings.co.uk/)
Co-ordinators: Heidi and her team at Blank Canvas Weddings
Celebrant: Jenny Knight (www.knightceremonies.co.uk)
Inflatable Pub: Tom at The Barchitects (http://www.thebarchitects.co.uk/)
See more about
Surrey
Ceremonies