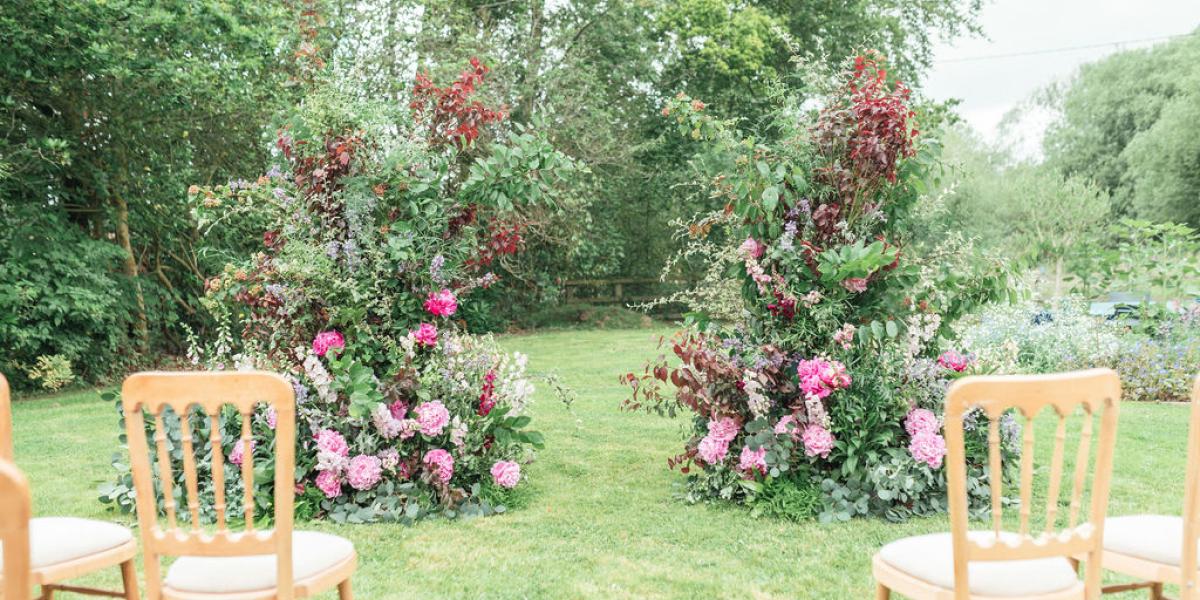 Our couple here wish for details of their day to be kept private, but we have an overview account of the day from team member Lorna:
"A few weeks ago I conducted a very private and personal vow renewal where the love between this couple truly shone through.
There was a gathering of close friends to celebrate in a beautiful back garden in the county of Hampshire. It was this couples time to celebrate their union that took place in December 2020. It was a very small affair but with huge meaning to their life.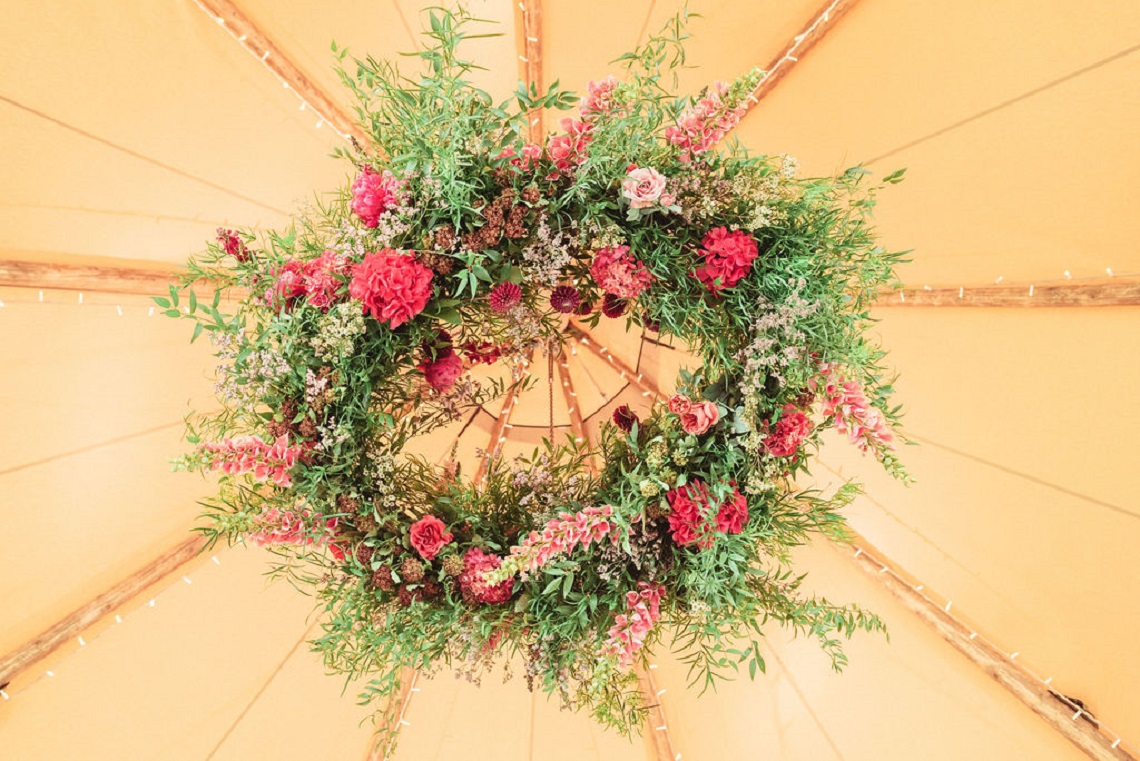 It was great to work with Caroline again from Caroline Sian Weddings and Events. 
Her knowledge, understanding of clients requirements and attention to detail is second to none, and that coupled with her professional and lovely personality is why I really enjoy working with her.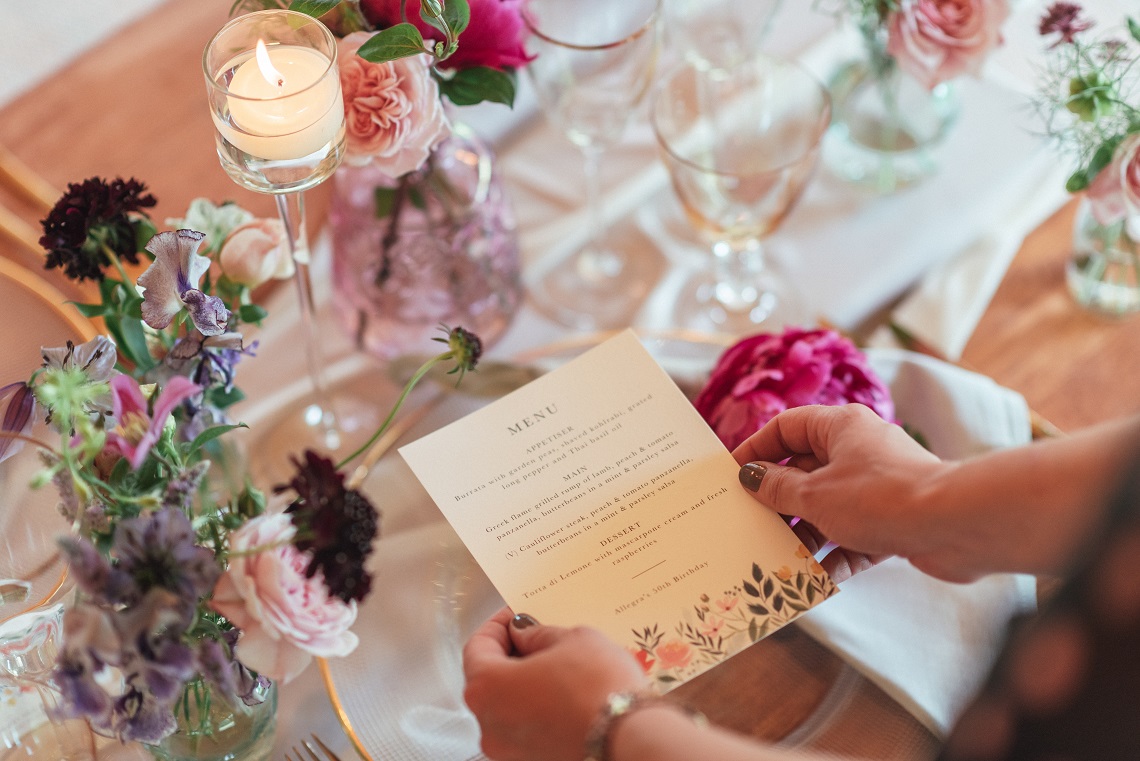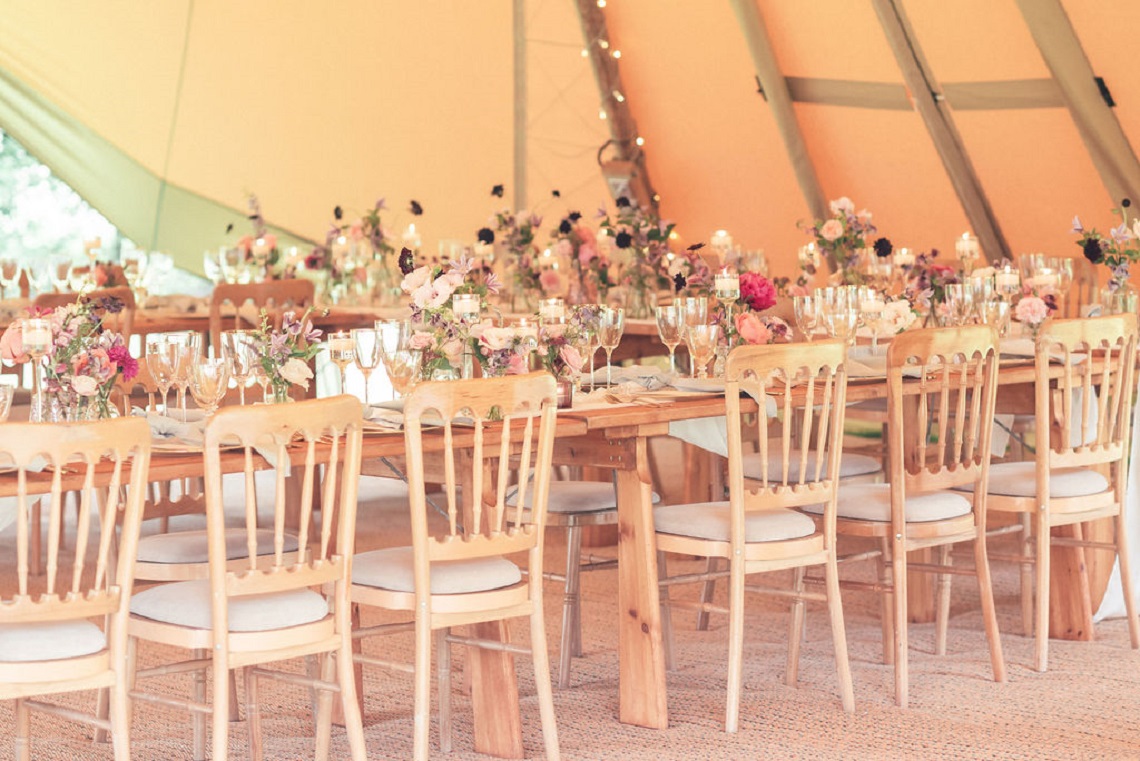 I arrived and made my way to find Caroline and one half of the happy couple as this was a surprise ceremony! There was an air of anticipation, as we awaited the arrival of the other half of this pair. She arrived and the atmosphere was definitely one of surprise and pure joy.
As I ran through the details in this amazing setting, the couple wanted a laidback ceremony with no fuss but personal elements. There was no walking down the aisle, just a small interval in the drinks reception then a gathering of friends around them like a warm hug.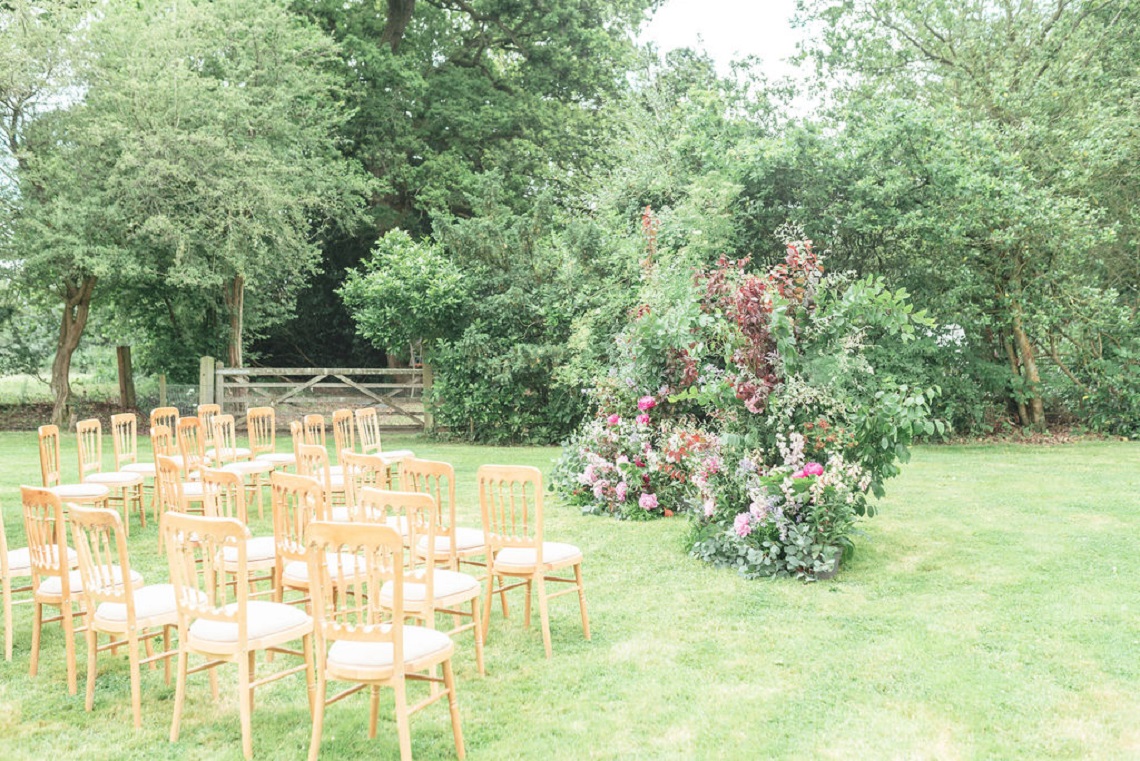 The florist had managed to incorporate a beautiful display for the couple to stand between, and some of it would later be able to be planted into their garden. There were laughs and interruptions of acceptance from their puppy who also joined in on the celebrations!
A little nervousness from the surprised one of the pair, as how much information had been divulged to create the ceremony.  Although this couple seemed very different on paper they were very much the Yin to each other's Yang and it has made them stronger as a couple.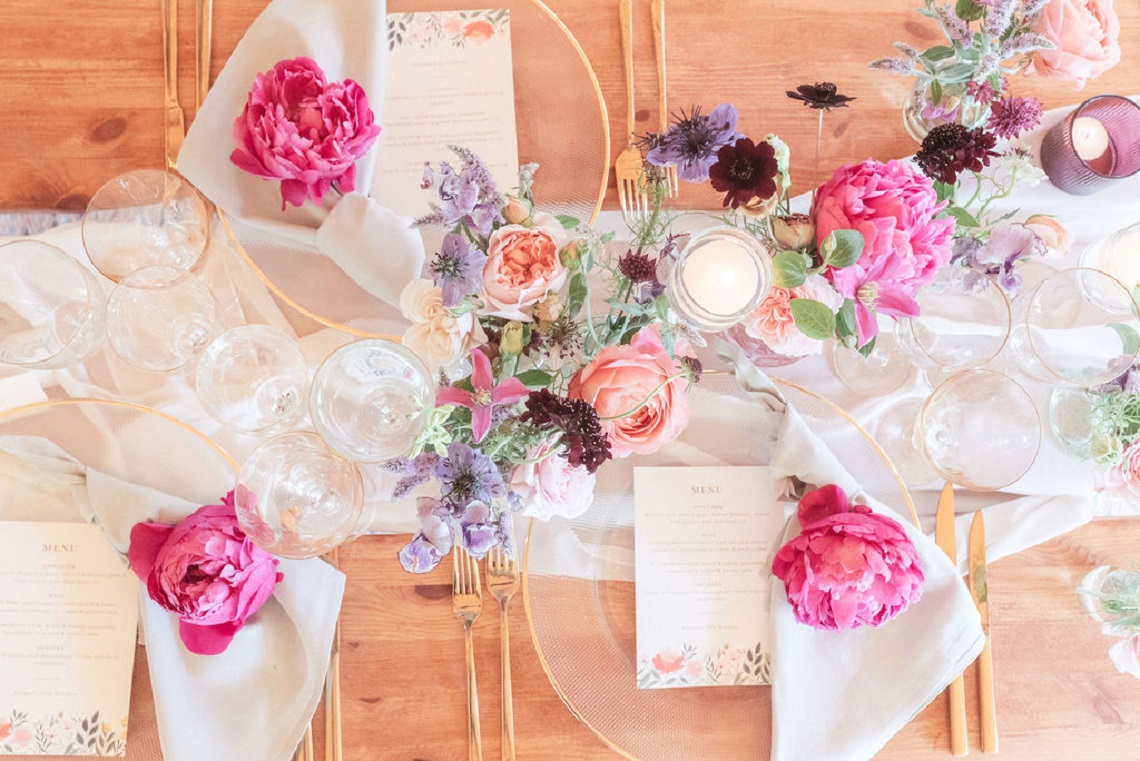 It was a wonderful ceremony in the perfect setting that carried on well afterwards for a delightful meal under the open canvas tent, live music from the three-piece band and a fire pit all set and ready for later on in the evening.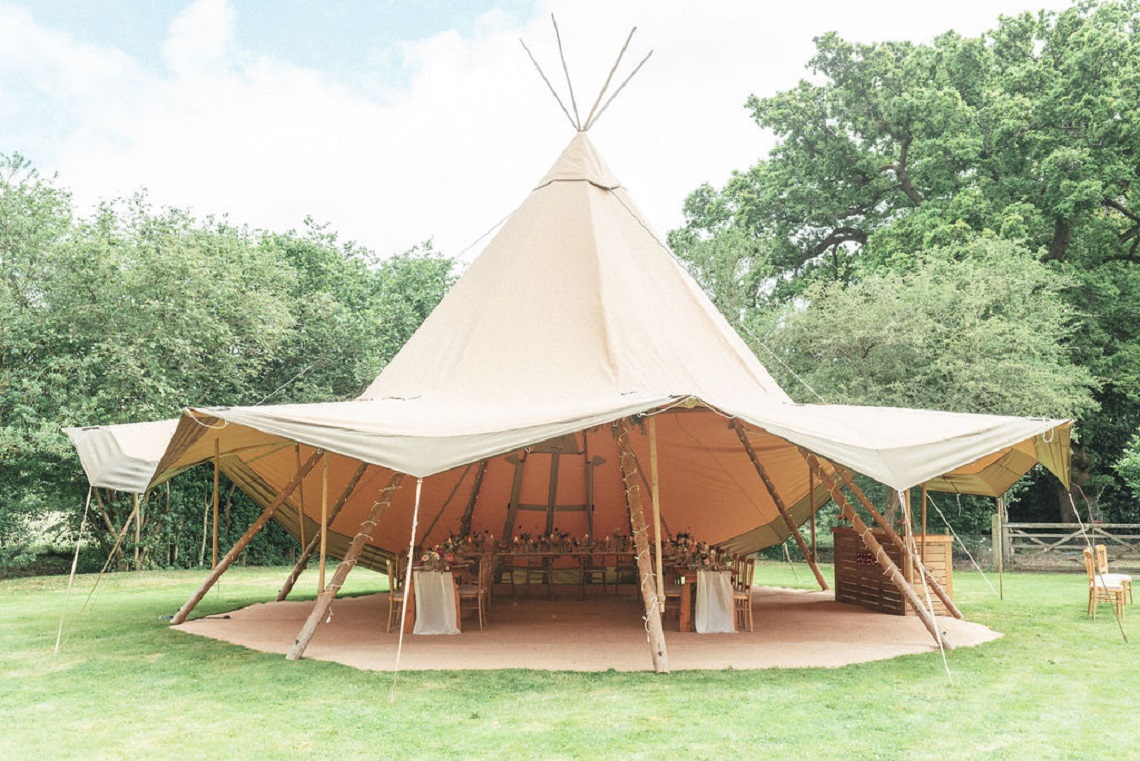 When I left the celebration they were all very happily enjoying the evenings sunshine and company of their guests.
I wish them both much love and happiness for their future."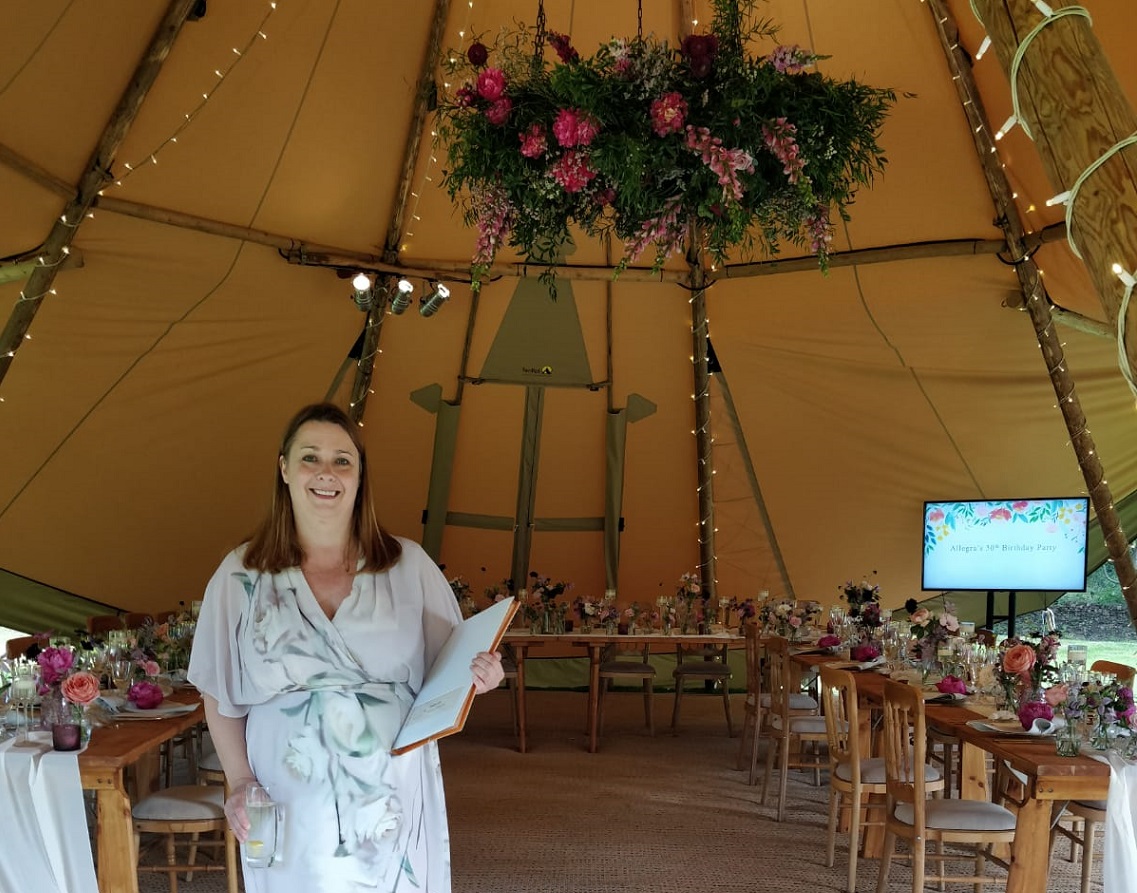 -------------------------
Dream Team:
PLANNER: Caroline Sian Weddings & Events
CELEBRANT: Lorna - Knight Ceremonies
PHOTOGRAPHER: Hannah McClune
TIPI - Tentario
CATERING - Craiger & Co
FLORIST - Blue Sky Flowers
RUNNERS - Dress it yourself
CANDLE HOLDERS - Annabel Bagnall
PLACE SETTINGS - Couvert
BAND - The Wanderful Four
STATIONARY - Papier
See more about
Hampshire
Ceremonies