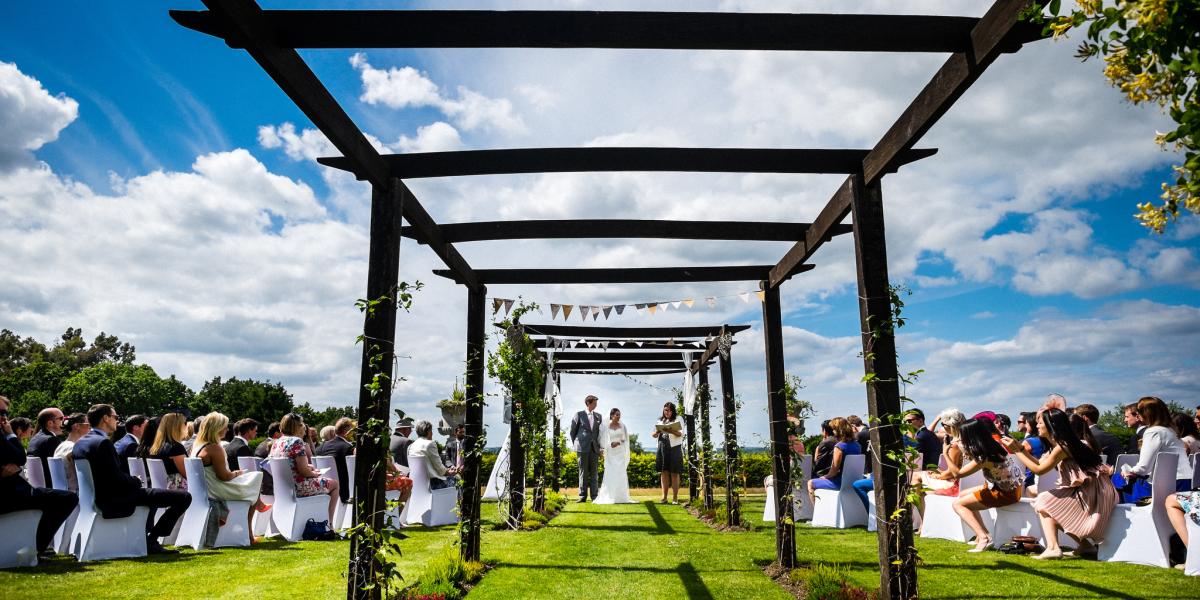 You may have seen the recent news that the government is considering a change to the current marriage laws in this country (hooray - they are so archaic!), but what does this actually mean? 
Well, technically it means that the process of marrying legally in an outside setting becomes somewhat more streamlined.  What isn't clear at this time is if all available spaces still have to have a license for a ceremony to take place, or if it is just the restriction on the permanent structure (and overhead covering) that is being lifted.  Only time will tell. . .and it may not even happen for a few years yet anyway.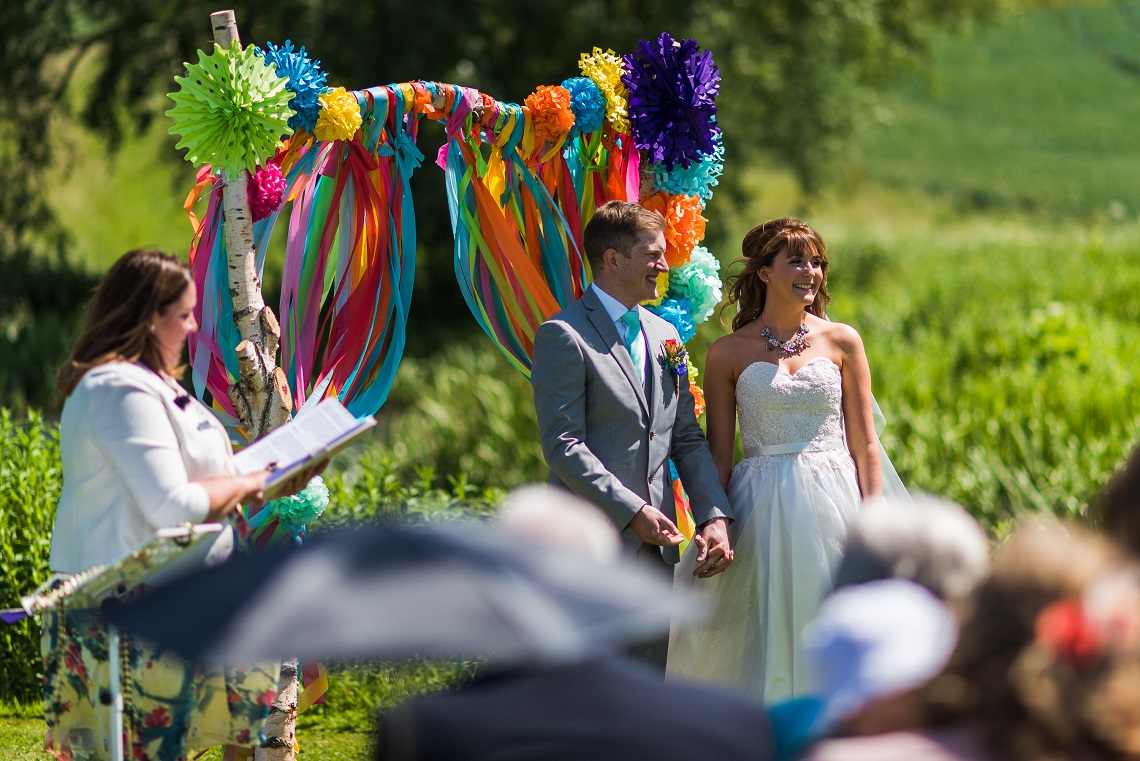 What this also means, is that it has shone a nice little light on the whole situation about where you can get married and provided industry experts, the chance to talk about it.  Interestingly it has also highlighted a bit of a shortfall in terms of knowledge surrounding ceremonies and the options available to couples, and so there have been many details misconstrued in the press.  In this blog, I aim to 'unpack' it a bit, and provide more information from the view of a celebrant.
So, what will this mean to a couple getting married? 
Well, that largely depends on what they were looking for in the first place!  There are essentially couples that have one of two types of ceremony requirement.  There are those that are seeking a unique and personal experience, and those that want everything completed in the same place and at the same time.  For the latter, this ruling could absolutely open up a few more options (depending on the level of relaxation to the licensing regulations as outlined above), but for the former, well it doesn't really alter anything.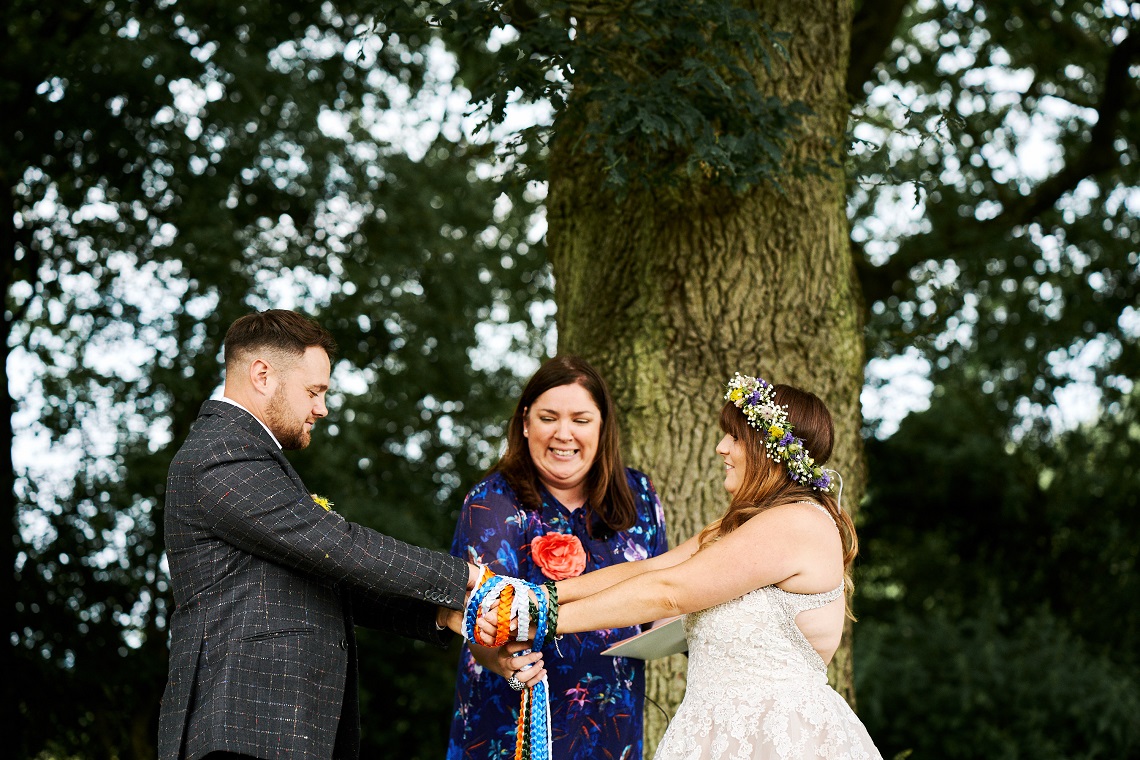 Being a celebrant has always meant freedom of choice for our couples, and this is not limited to setting either!  Just by making that decision to have a celebrant, brings with it the opportunity to research, chat to, and meet, a selection of us, BEFORE making any decisions. 
From there, you get to influence the style, content, format and music that you have, and there's a whole heap of support, guidance and time spent with you along the journey to your wedding day.  It's a completely different offering and it's that difference that needs highlighting further.
What choices do I now have?
There has been lots of talk about the new ruling offering choice, but this is only really true if couples are actually offered both types of officiant to conduct their wedding. Not just the choice of inside or outside.
Currently, lots of couples are having this choice taken away from them, and it is assumed that they will only want a standardised and registrar-led ceremony.   
'Cookie-cutter' weddings are decreasing in numbers as people are realising that they have the chance to really shape their celebrations.
I am unsure at this time whether the restrictions in terms of photography (for example) will remain the same, in that with a registrar-led wedding, you are not able to have pictures taken of certain elements of the ceremony.  I have seen comments from some photographers that are delighted that they now get to photograph outside, but in reality, this has always been the case with celebrant-led ceremonies, they may just not realise it and this highlights the point I made earlier about the lack of information out there.
There have been some very interesting points raised about how venues can't rationalise the fact that the couple must sign papers at the registration service and they cannot justify the cost of two ceremonies to their couples, but there are a couple of things to remember here.  Firstly they don't need to have two ceremonies.  They separate out the transactional part (the legal declarations and signing), and this takes place in a small office with just two witnesses and is not a ceremony.  They can then save all of the personal and ceremonial elements (rings and vows etc) for their celebration with their celebrant.  Secondly, this has to be a decision made by the couple, and not one determined by the venue surely?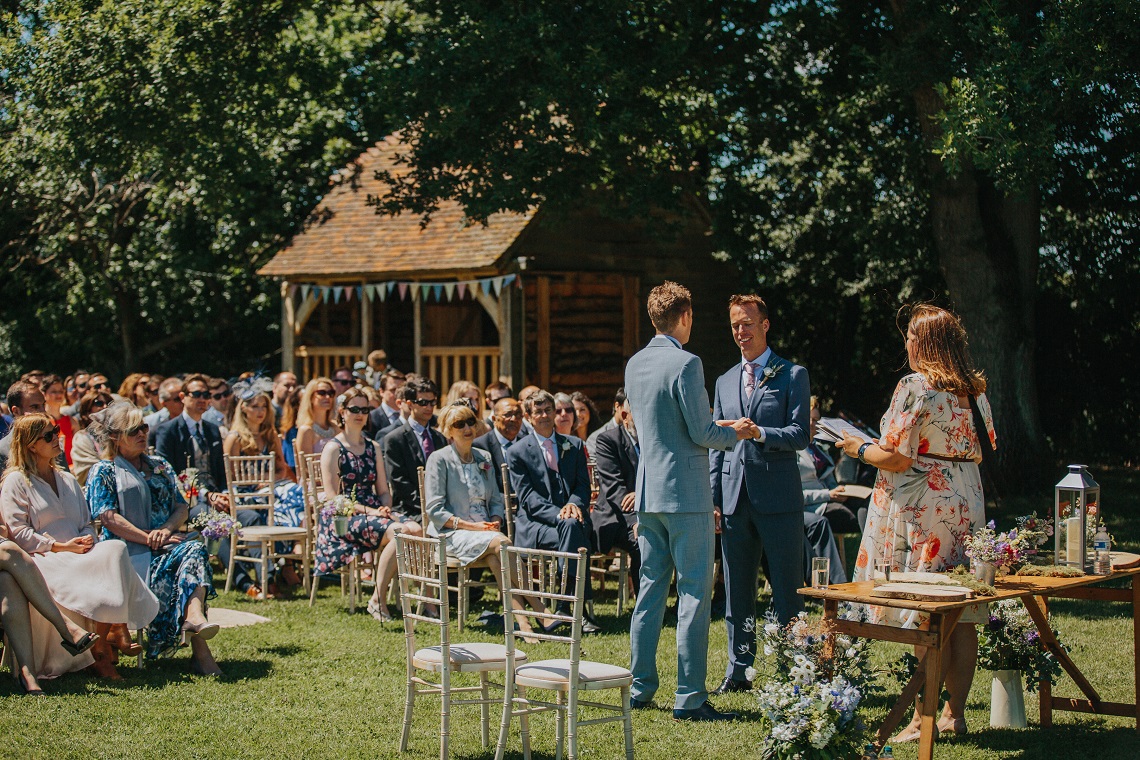 Changes are coming
I am seeing a real change in the wedding industry.  Couples are driving this change with their desire to have something unique and personal to them. I am lucky enough to get to include everything from handfastings to religious wording.  From family traditions to cultural elements, and for couples from around the World. 
This couple below got married in a licensed setting (The Great House in Sonning), and chose to have a registrar perform the legal part and then they had their personal ceremony with me.  They got to acknowledge their spiritual beliefs, they had a multi-cord handfasting, and we then had a jumping the broom as a nod to the bride's childhood in Africa.  Their day was full of personality and as she was Danish and he was British, they had a fusion of unusual and fun traditions to involve their guests throughout the wedding.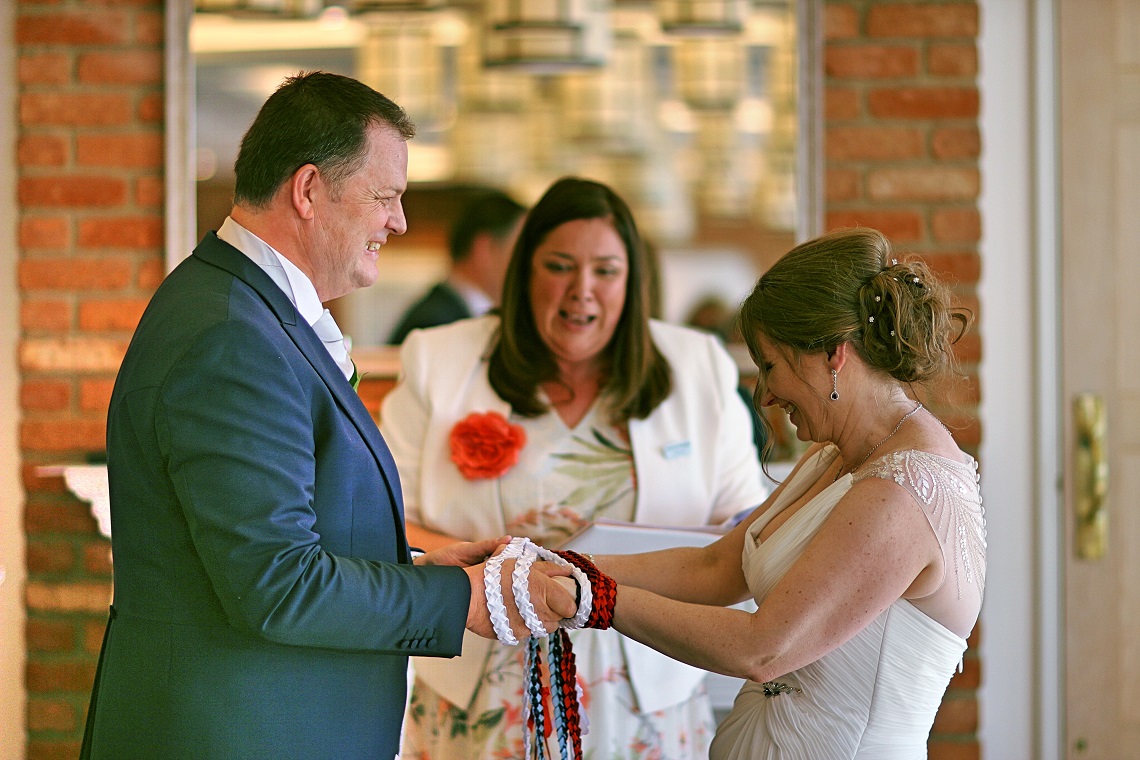 This year saw me working at mainly licensed spaces and so this tells me that I am predominantly being booked because couples want something that reflects who they are, and something that nobody else has had before.  They want something meaningful to them, and there's more to it though than just the setting.
My couple below were both religious.  Their wedding was in a licensed venue (the gorgeous Wotton House), but they wanted a ceremony that took into account who they both were, acknowledged the journey that they have both been on and one that would allow them to involve their friend and vicar (who came up to provide a blessing).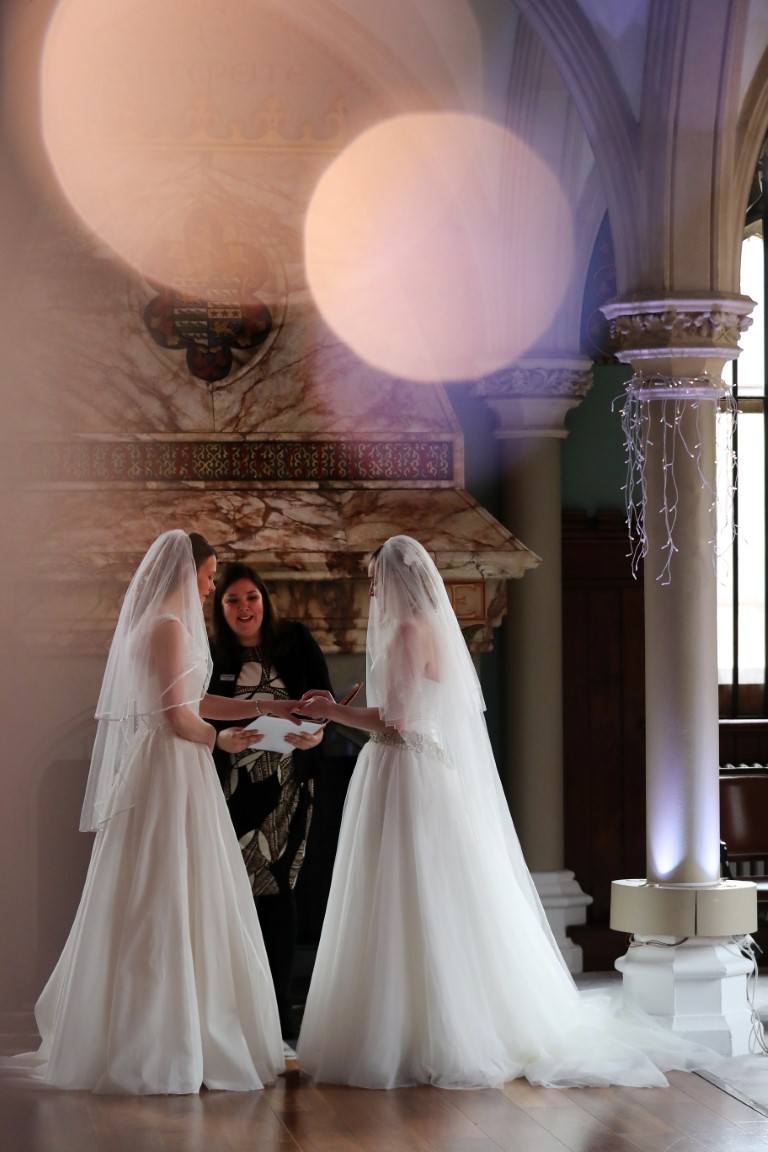 It was a wonderful day, for two wonderful people, and they got to celebrate just how they wanted to, without any restrictions and I have had the most amazing feedback from them!
"Thank you so, so much Jenny for the big part you played in our special day. 
From start to finish it was such a pleasure to work with you. The service was perfect for us.
You captured our natures, our passions and created that relaxed atmosphere we hoped for.
Thank you too for working so generously alongside Dave. We had so many comments about the service and your wonderful presence.
It seems there are lots of people out there that still don't know what a Celebrant is - we're educating them!"
We need to listen to what couples want, and then adapt to this.  The Bride Book Wedding Industry report this year shows that decisions are being made about venues because of the overall experience that they offer, over and above the fee that it costs to hold it there!  This is not to say that money is not ever a consideration.  Every couple has a budget of some level, and there are options to cater for each of these. 
It has always been possible to marry simply and cheaply, by completing the legal aspect separately at the registration service for around £50,
but essentially it then leaves you with the option to have a celebration afterwards and one that fits your requirements.
The legal process
It is this precise process that couples using a celebrant will generally follow.  You can read more about this very simple steps to follow over on my popular blog here.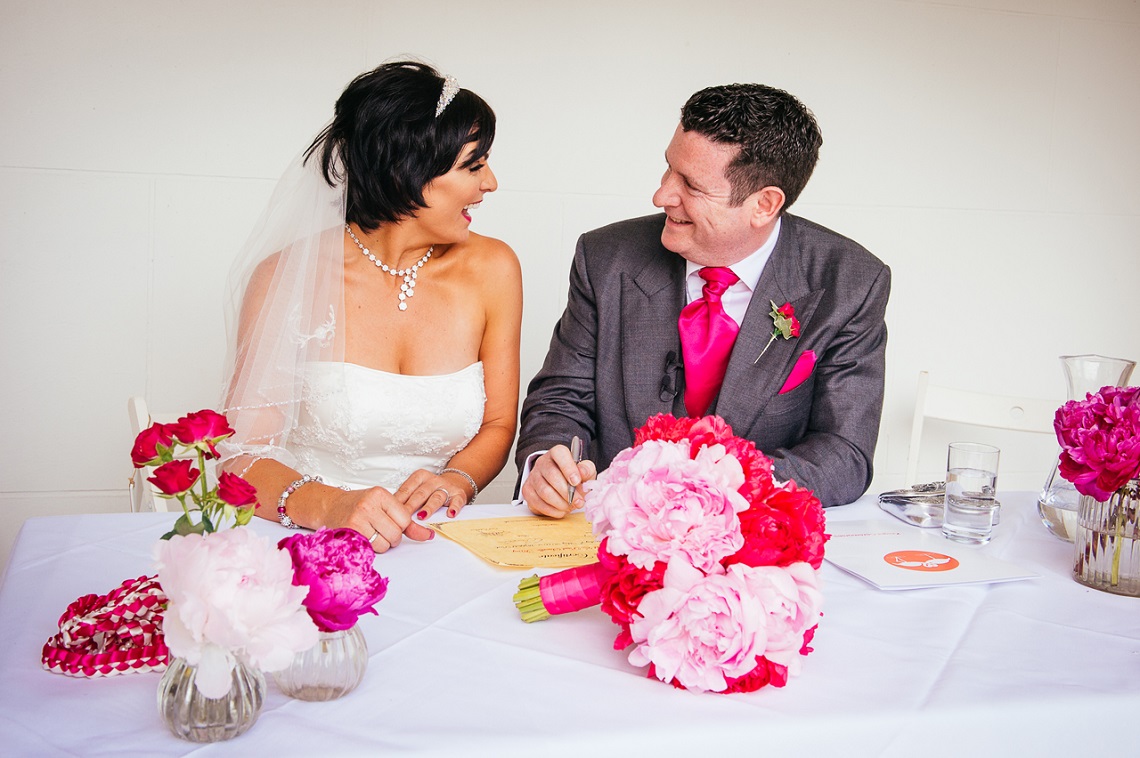 The 'Real' Wedding
I completely understand the desire that some couples have for their ceremony to be where all of their guests see them 'actually' getting married, but when exactly is this, and what is it that people are seeing?  Well, as I mentioned above, the only legal part is the declaration and then the paperwork (which let's face it nobody gets to see anyway). The vows and rings, and everything else are not a legal requirement and so this can effectively happen anytime. 
If you thought about what it is that guests enjoy seeing at a wedding, it will invariably be the vows that evoke emotion, the details that are unique to them that cause laughter and perhaps a few tears, and of course the kiss!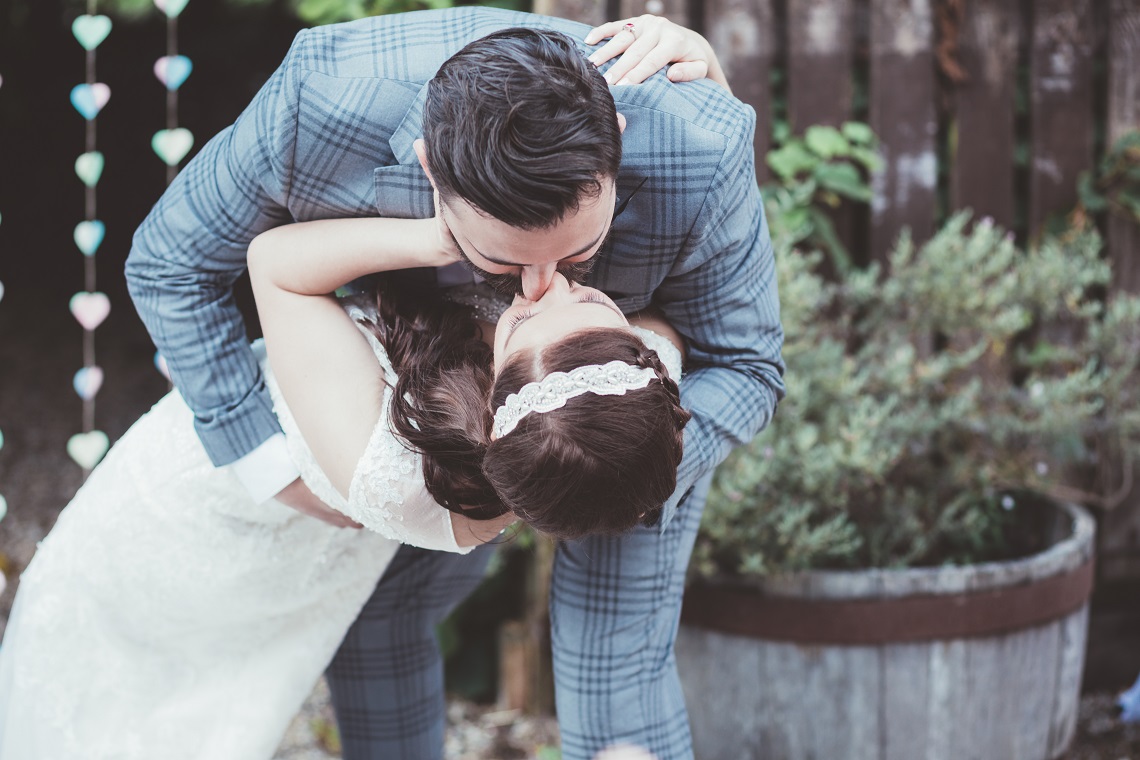 My couple below made their day all about them, and had their puppy as the ringbearer, and blended a cocktail using their favourite ingredients to symbolise them joining together.  It was a lovely way to express themselves and they got to toast their guests afterwards too!  Everyone felt involved, and they have some amazing images to look back on.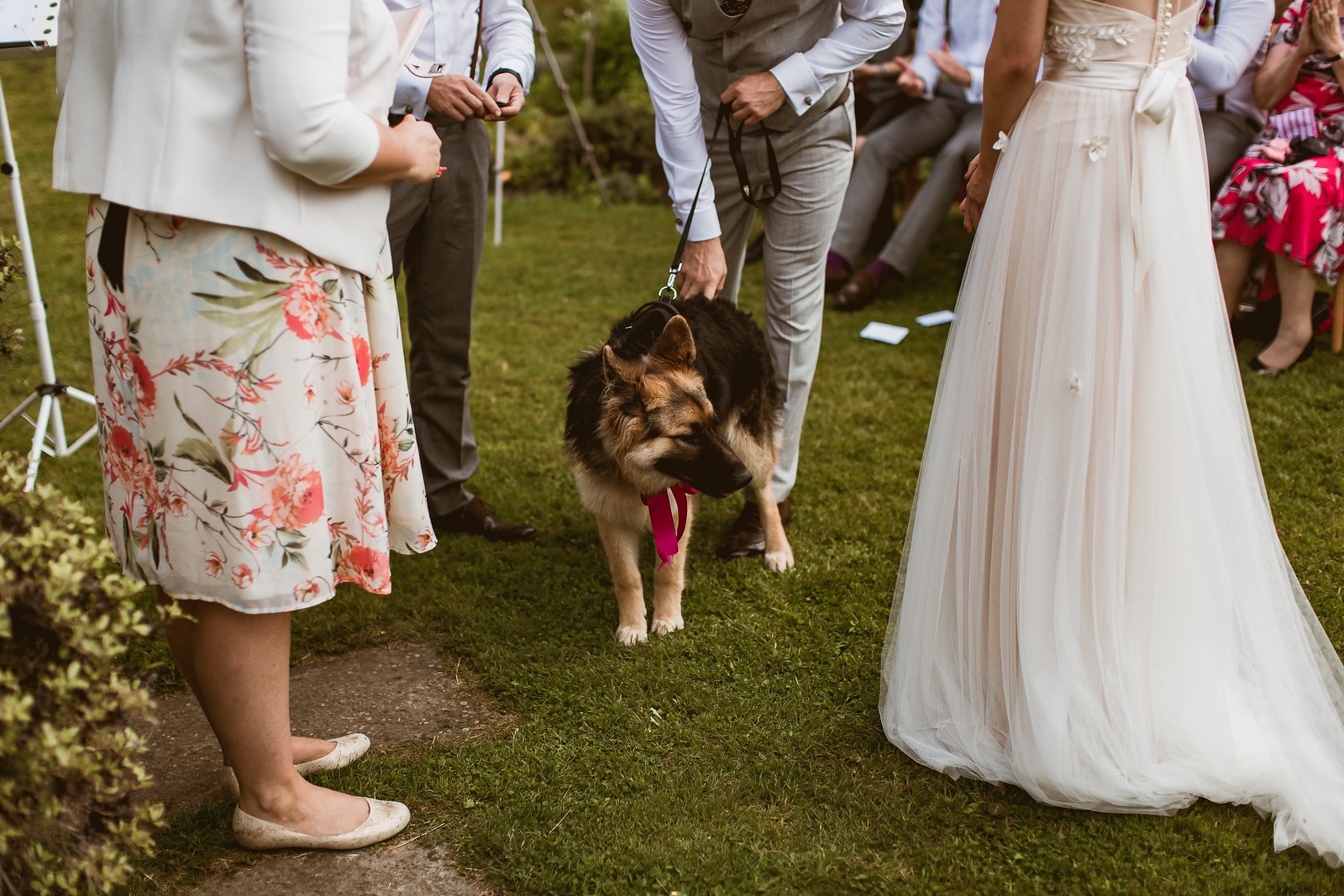 'Dressed up'
The changes due to occur have been 'dressed up' as a way to save couples money but in my experience, if you opt for something outside of a register office, it will carry some form of cost.
I see a lot of DIY weddings, the fun festival themed celebrations, the barn weddings, they all require decor, wet weather plans (if outside this often means marquees), plus generally, the vast majority of the budget does go on the reception, with catering and entertainment understandably accounting for larger portions of this.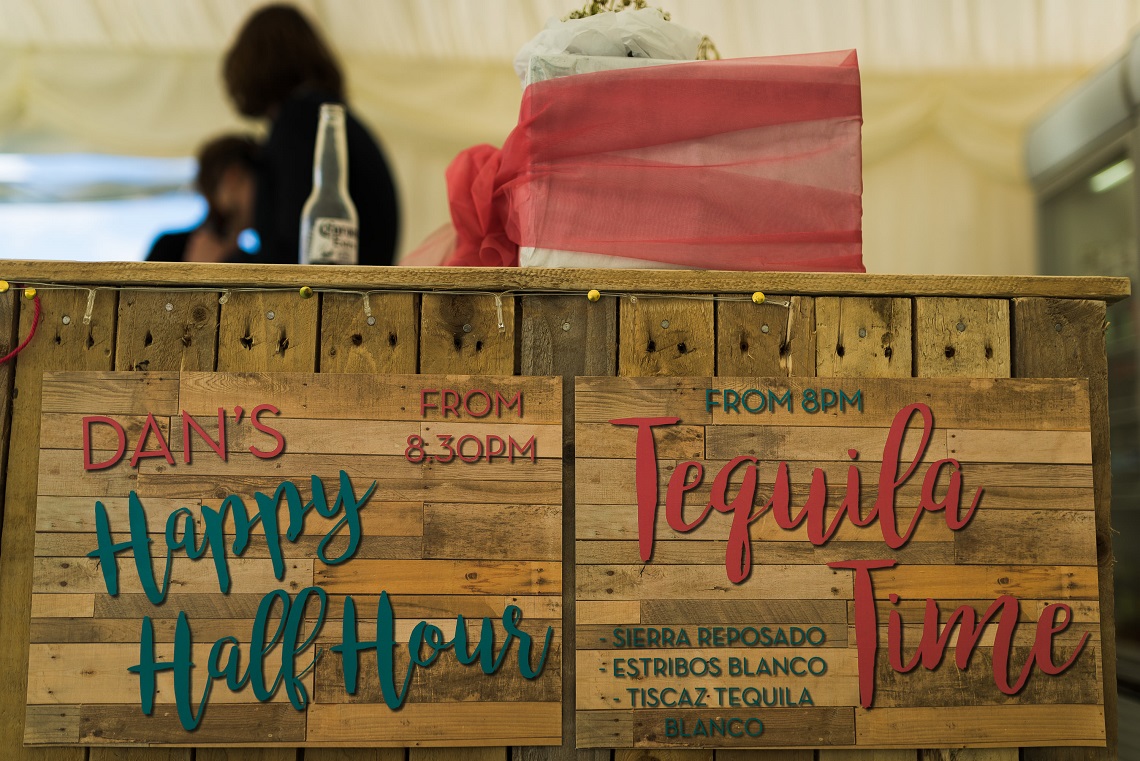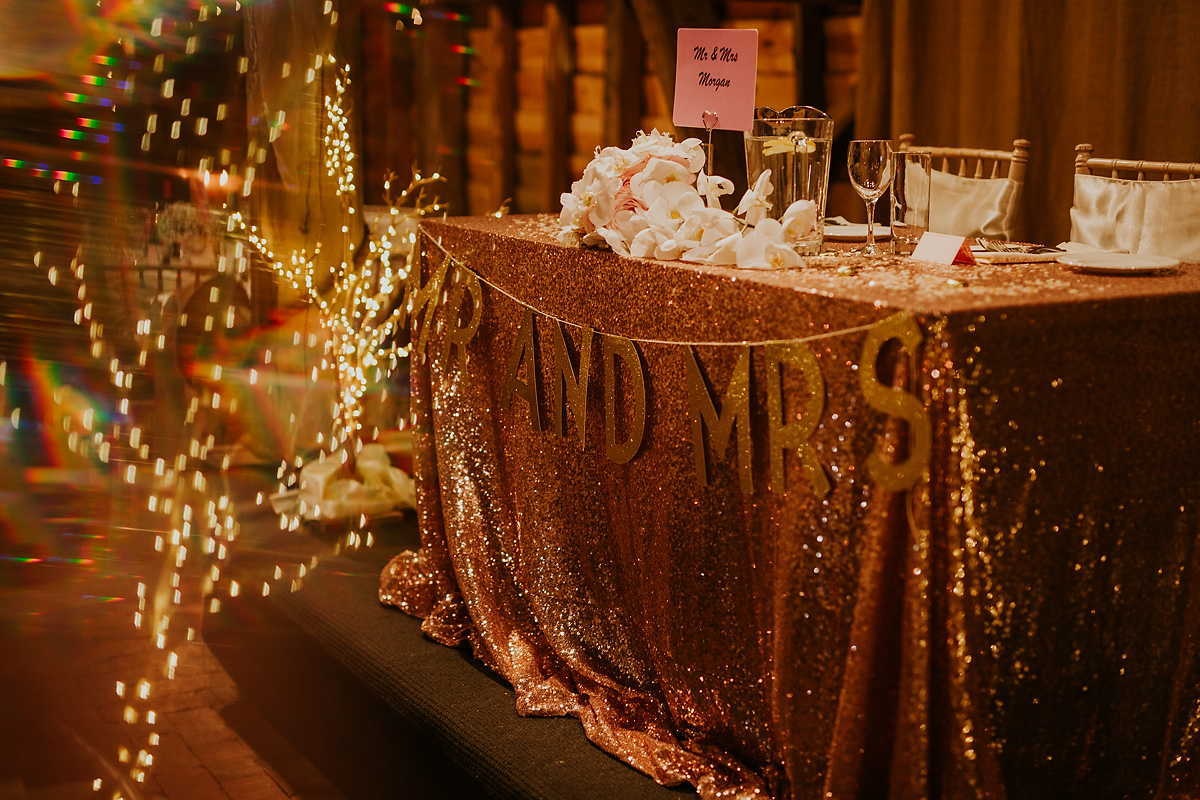 So whether it will actually save money, well this remains to be seen, and is ultimately up to the couple and their decision on the style of wedding, but at this time, I'd say it was highly unlikely.
In Summary
If the changes are borne out of a desire to offer more choice, then let's make sure couples absolutely get this.  If you are a venue, perhaps consider offering celebrant AND registrar details.  If you are a couple about to embark on your new journey together, ensure that you are clear on the style of ceremony that you want and investigate all of your options. Make sure you have the day that you really want.
For more information about using celebrants, the benefits, and the process behind working with us, please hop over to read my blog here.  
See more about
Surrey
Ceremonies