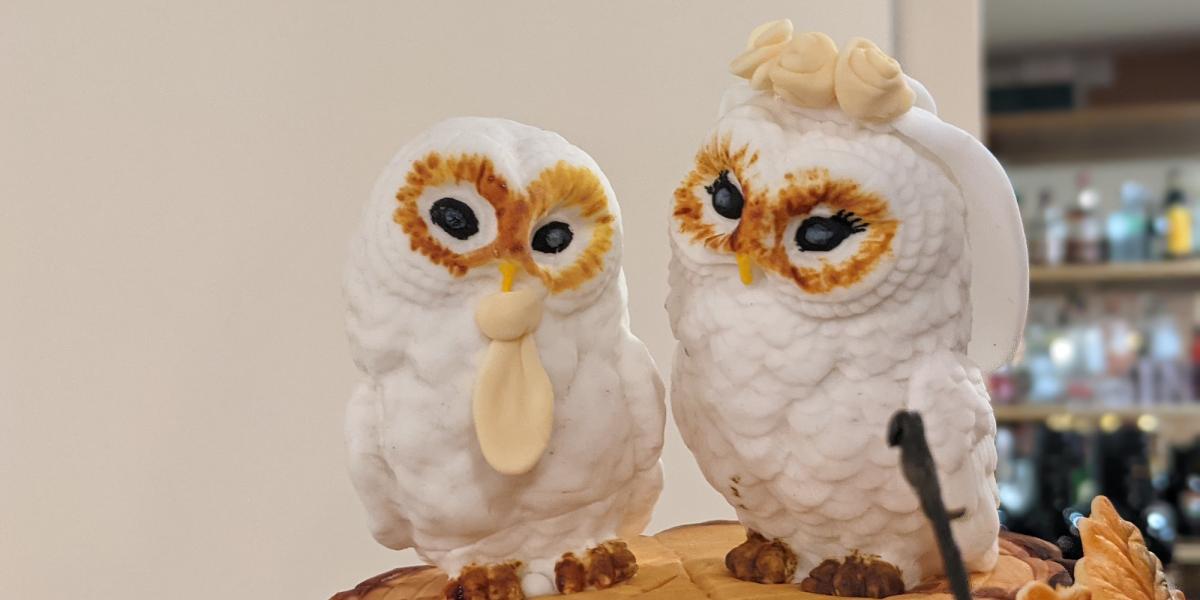 I first started chatting to this lovely couple back in April 2020, and I could see right from the get-go that they just fit together perfectly.
Over the course of the past 18 months we designed and created a beautiful, personal and relaxed ceremony, that brought all of the elements of family and their relationship together and celebrated everything that they were as individuals too.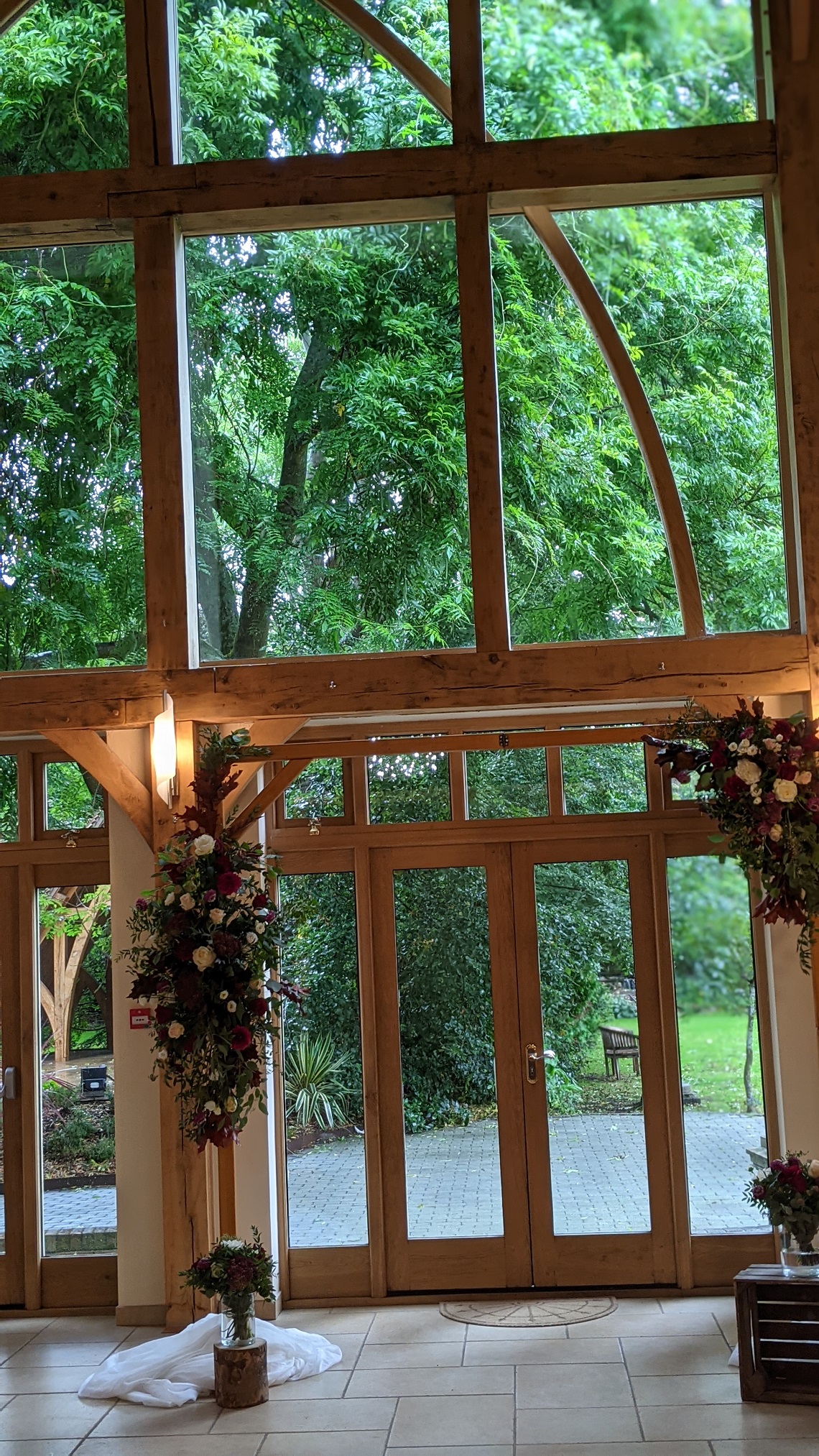 Having picked an Autumnal date, we were due to enjoy a fabulous outdoor ceremony in the Spinney but sadly the rain came and so their plans for an indoor wedding were put into action. 
By no means a consolation option, the indoor space is spectacular and it was wonderful to showcase this space off to their loved ones as part of their day.  The floor to ceiling windows frame the green landscaped gardens perfectly and became a lovely natural backdrop to their celebrations.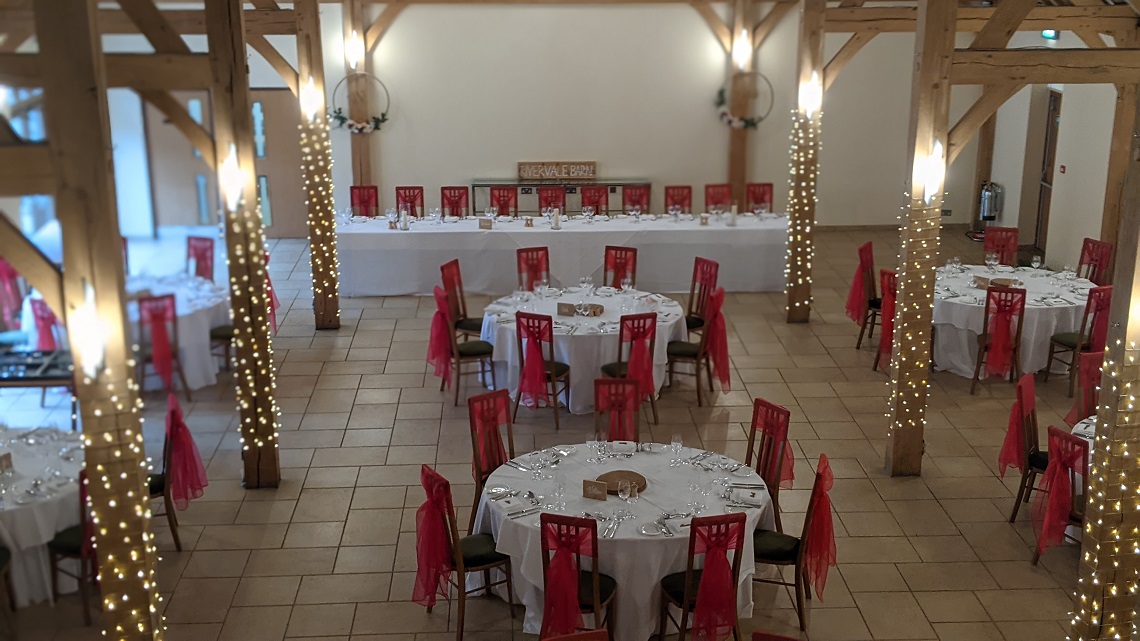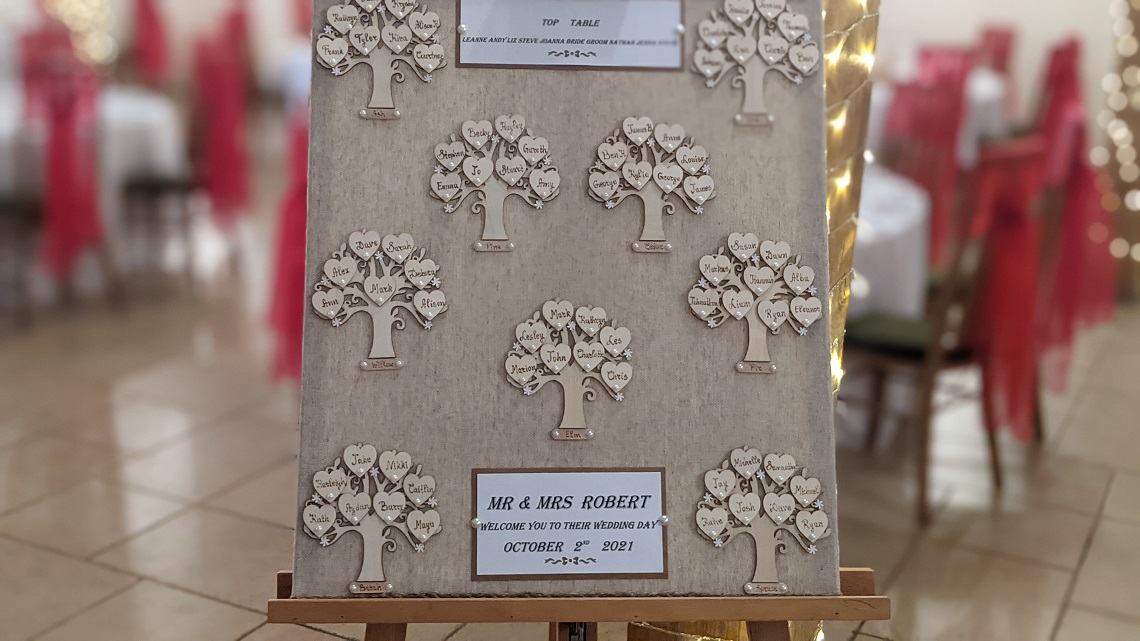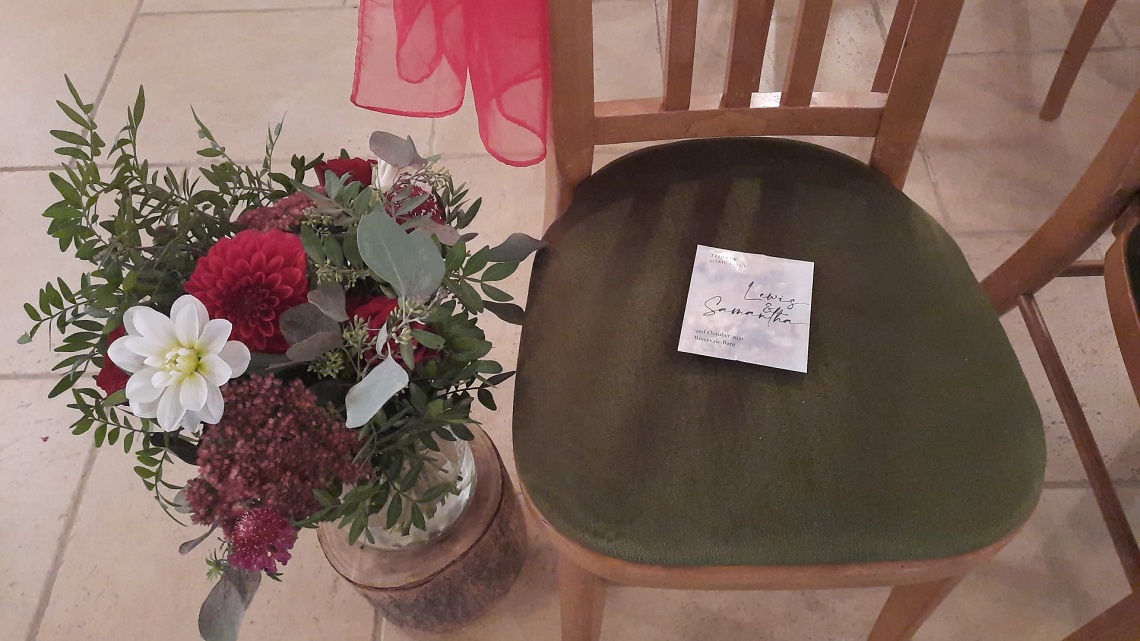 When I arrived at the barn, there were suppliers on-site, finalising things for the afternoon ceremony, and once everything was complete, I began my checks and chats with the venue team, and the fab photographer (Neale James).  I've worked with Neale before and love his images, so it was great to be a team once again.
The groom and his groomsmen were at the venue nice and early, all relaxed but organised, and ready for the day.  I ran through everything with them all and caught up with family members and friends too.  As the start time approached, we got all of their guests seated and with notices and messages read, and I stepped out to greet the bridal party.

Having been a Rivervale Bride, I know the feelings that rush through you as you stand waiting outside those fabulous big oak doors, and so it is always nice to have this moment with the bride and her entourage to settle nerves, check that they all know where to go and what is going to happen.
With everything in place, the venue team indicated we were all set, and the doors opened and the music began playing.  We welcome the bridesmaids first, and then the doors closed again so that the bride and her father could get into position.  They then reopened and Lewis finally got to see Sam in her dress and it was quite the moment indeed!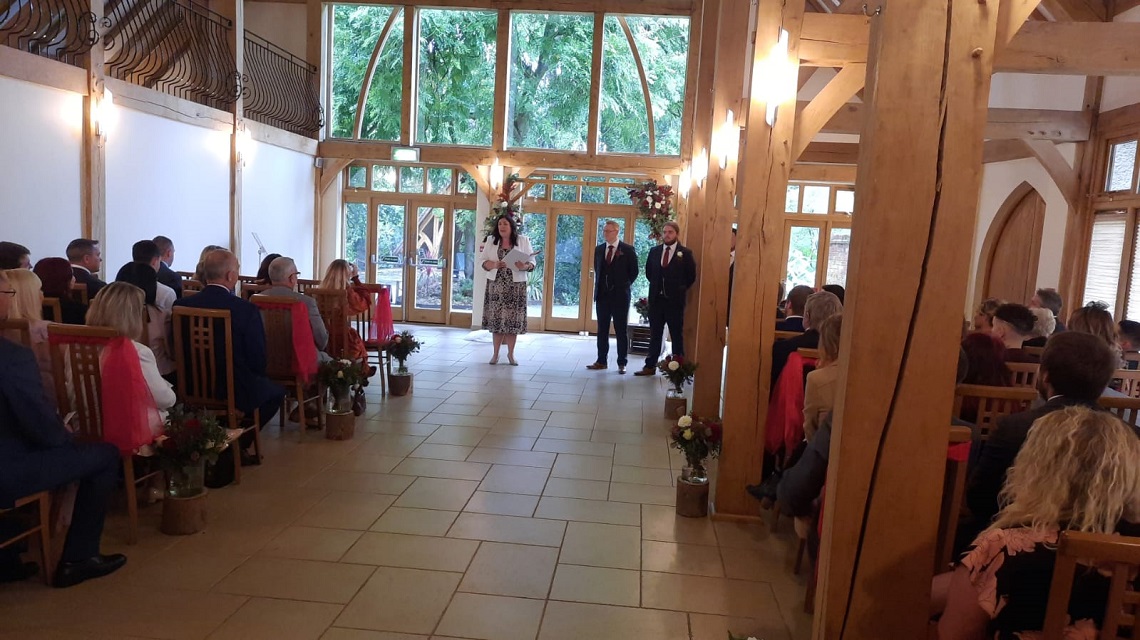 As they united at the front and we asked everyone to be seated, we turned the couple round to face their guests and instantly had a connection, and held everyone's attention.  The room had a real warmth and they were clearly all very supportive of this fab pair.
We welcomed everyone, including our virtual guests, and then with some of the formalities completed, we had the first of two readings by the bride's niece.  It is lovely to have guests involved in this way and both of the readers delivered their words perfectly. 
"There is a real simplicity and strength in their relationship, and to be able to sit and chat freely has been a huge part of the success of their partnership. . .that along with lots of fun and laughter!"
We then began to share details of the couple's story, and as things unfolded, I could see across the room, guests enjoying hearing the details, and all of them completely engaged in what was going on.
"Isn't it weird that we've been coming here for 5 whole years.  I'd really like it if we could come here forever"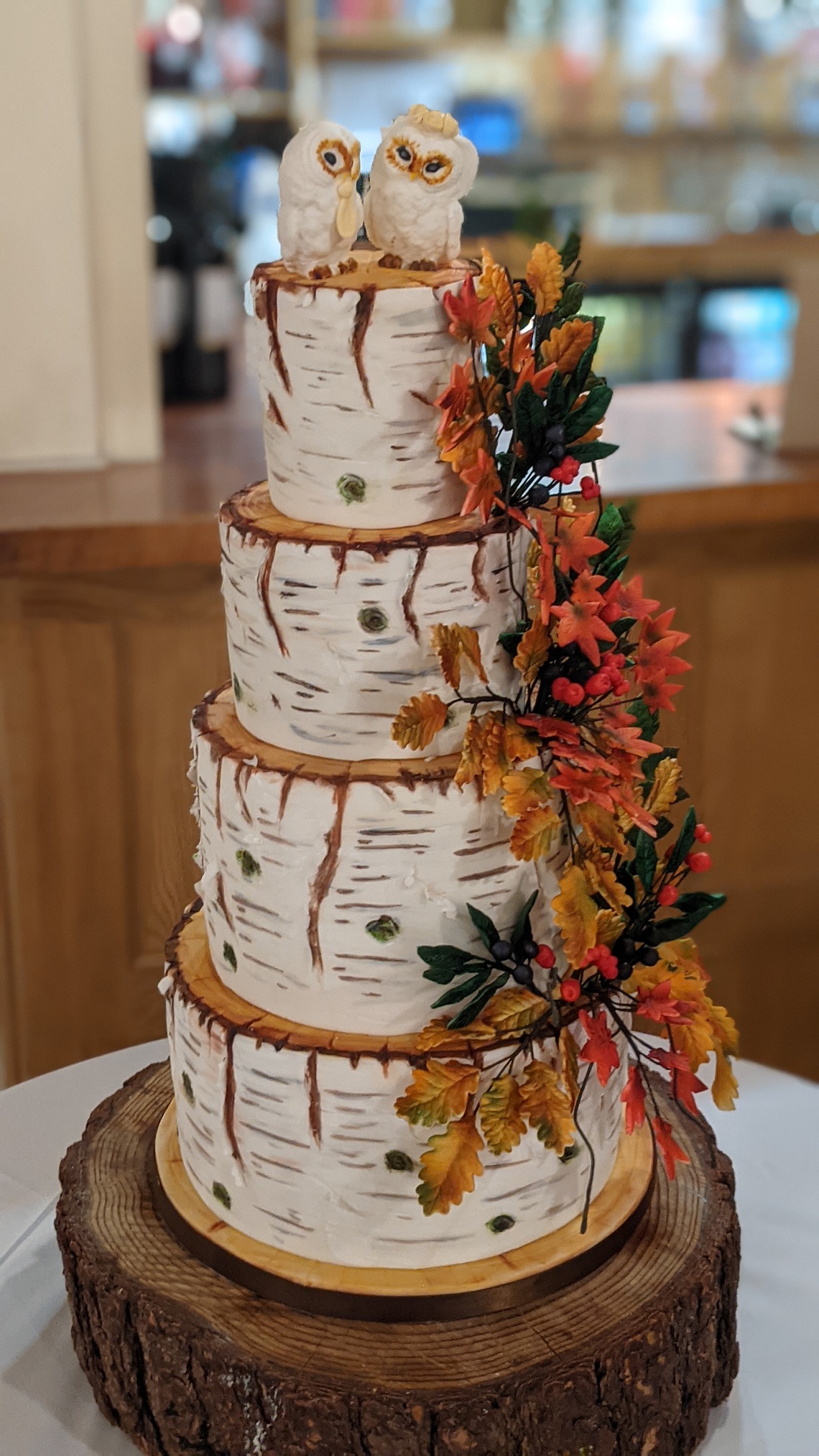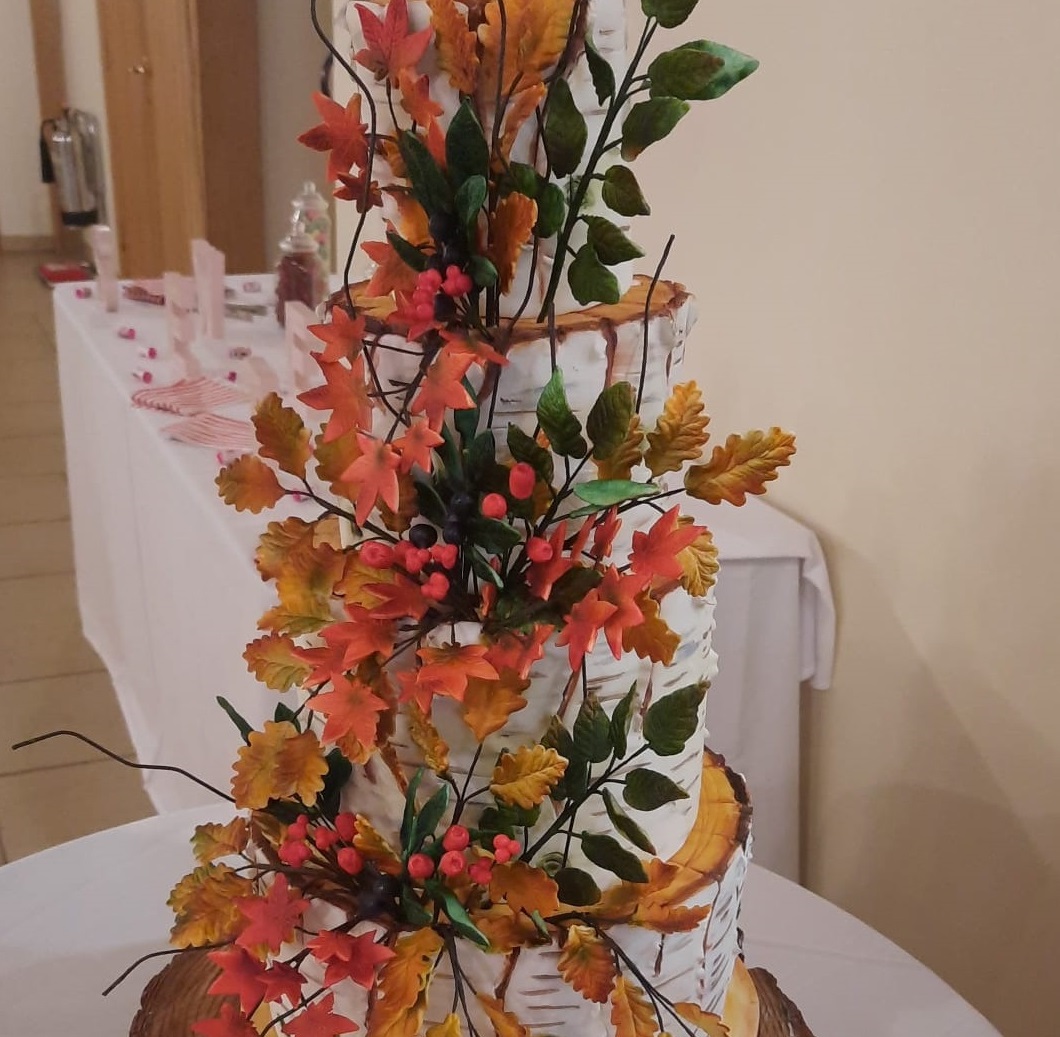 Today was an unplugged ceremony, and with all devices away it makes for a much more enjoyable ceremony, knowing that everyone is connected, and seeing them too, all listening to the things being said.
I had the privilege of sharing some lovely comments from the groom's father and surprised the couple with a little impromptu moment too. 
"Son, I am so proud of you, and I love you to the moon and back!"
We had our second reading by the groom's brother and everyone applauded afterwards, a really lovely gesture to have family taking part in the ceremony, and to share these special moments on such a big day.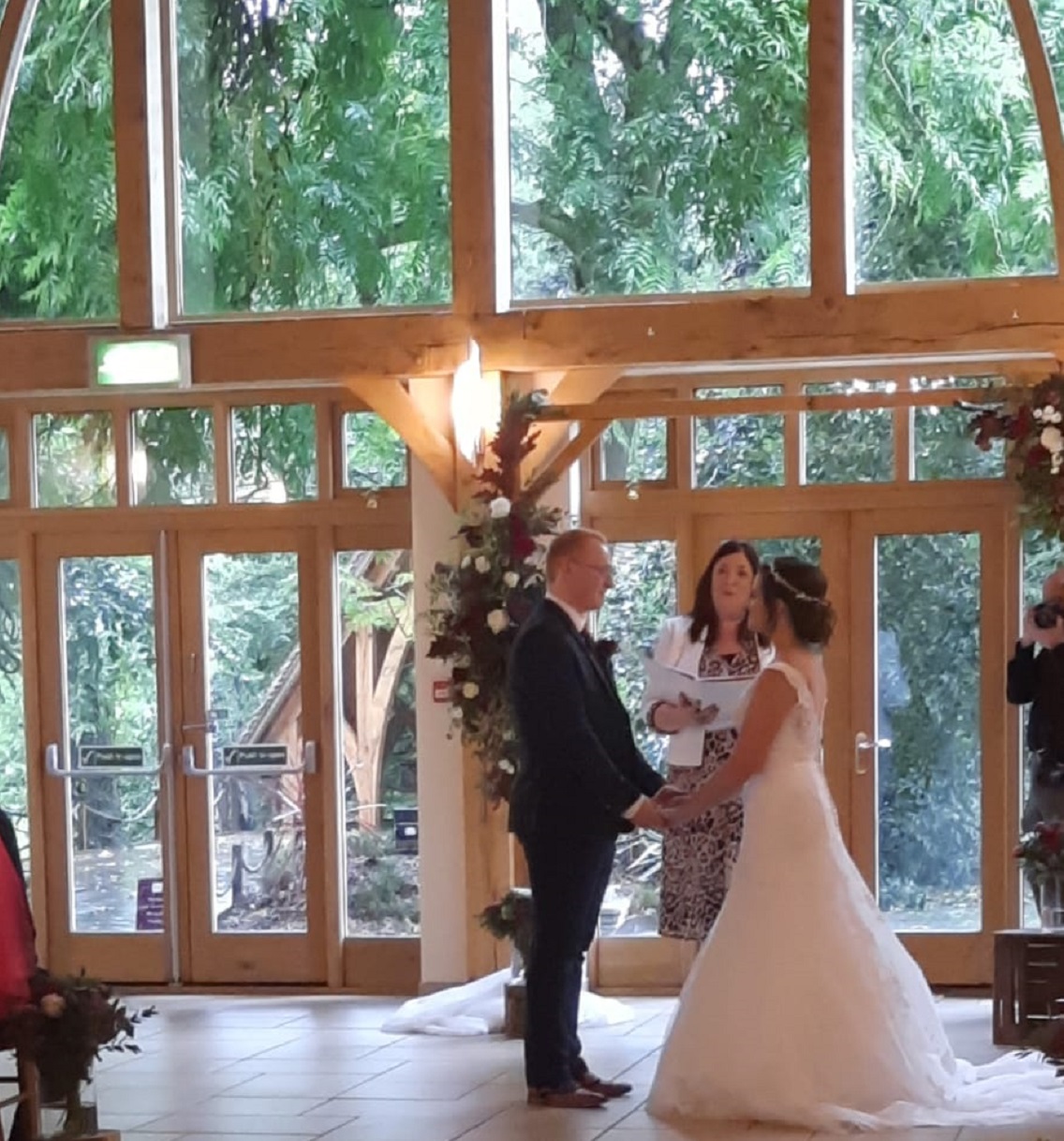 The couple then got to share their lovely vows, and exchange rings with the help of their best man.  We included a signing of a commemorative certificate with both mums coming up to be a part of this, and then it was time to present them back to their guests.
As they came back into the middle at the front of the ceremony space, I recapped on what we had just done, and brought things to a lovely crescendo, leaving guests completely ready to celebrate with this wonderful couple.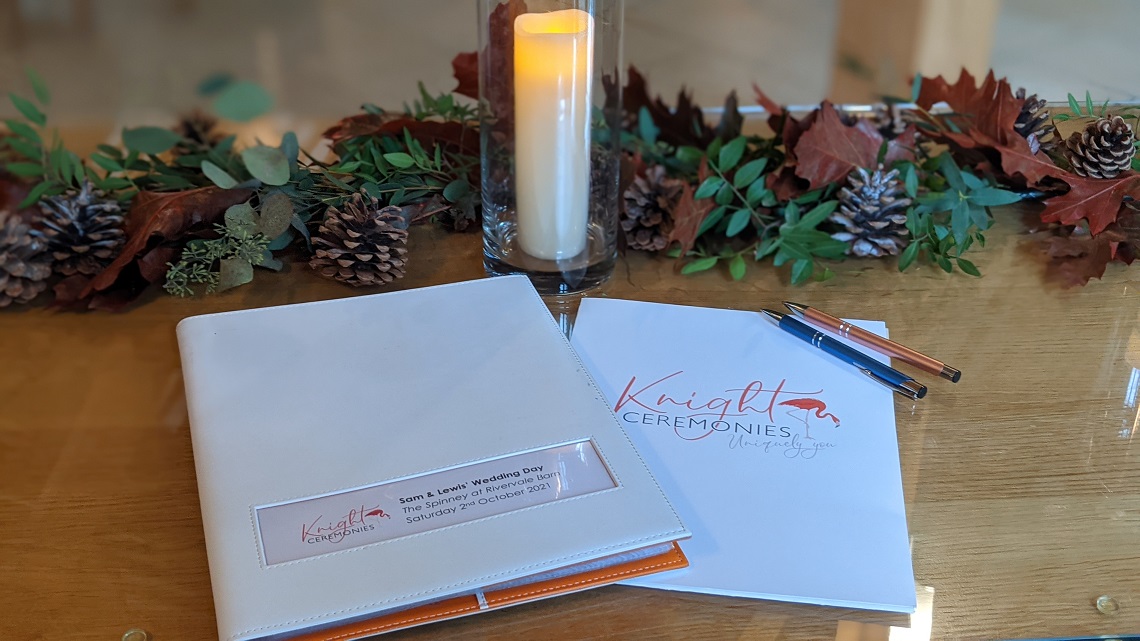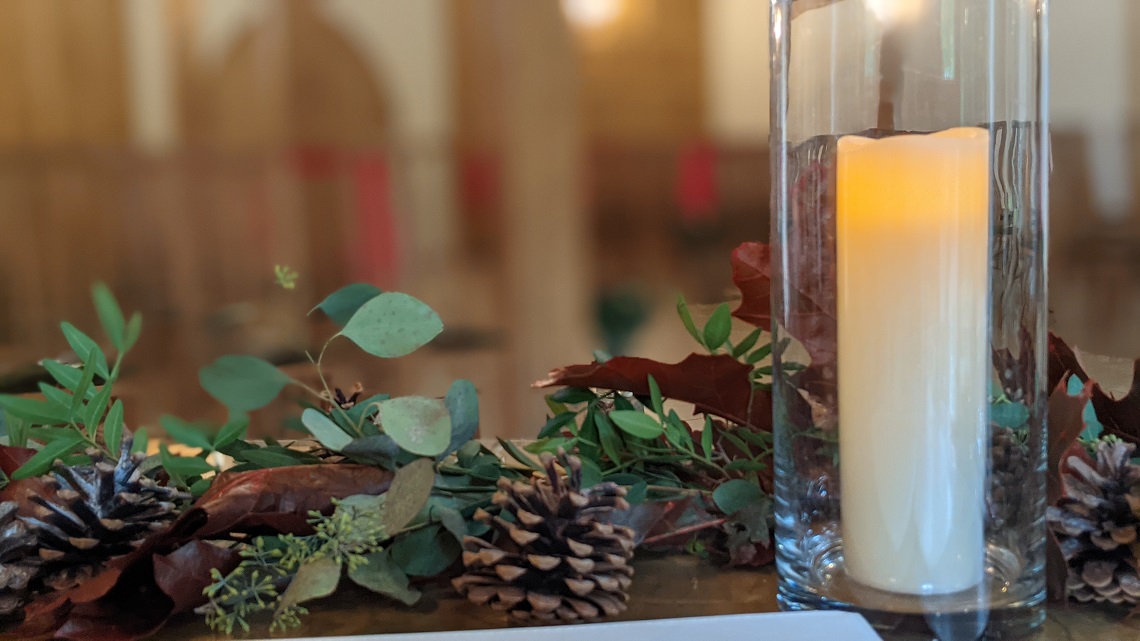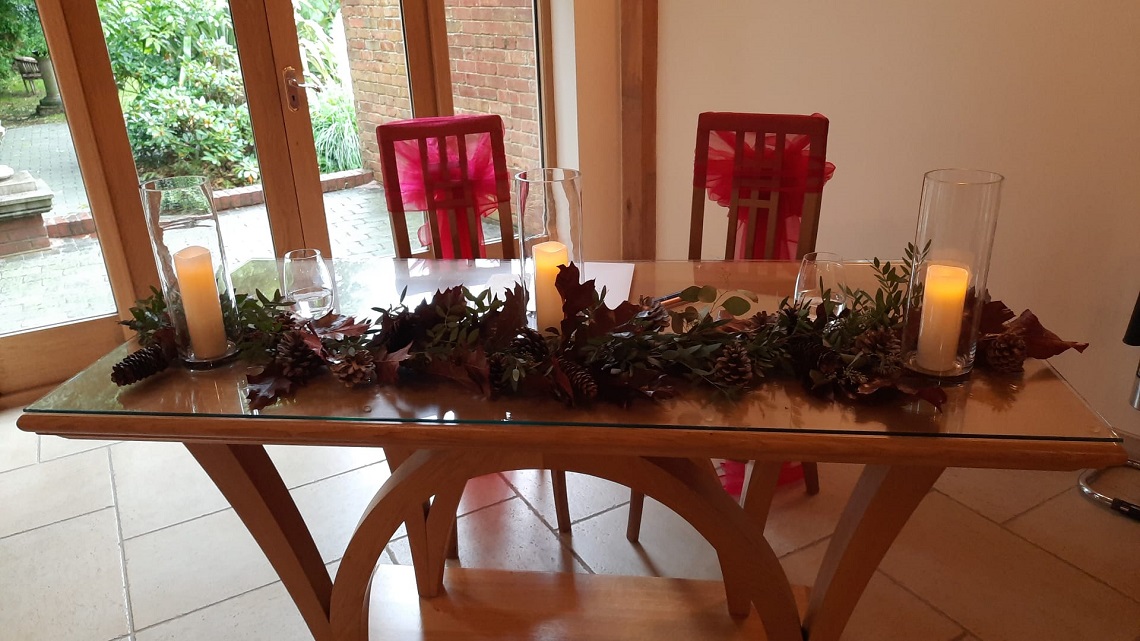 I had a lovely gentleman afterwards commenting to me on how lovely it was to hear about how they met, and he said it was the most memorable wedding he had been to.  I am pleased to have been able to create such a lovely celebration and to be able to connect with their guests in this way too.  The bride's father also hugged me and was genuinely happy for his daughter and her lovely husband.  What a great couple, and such a fab wedding day!
Congrats Lewis and Sam, you were both amazing, and I loved working with you both. 
Jenny
x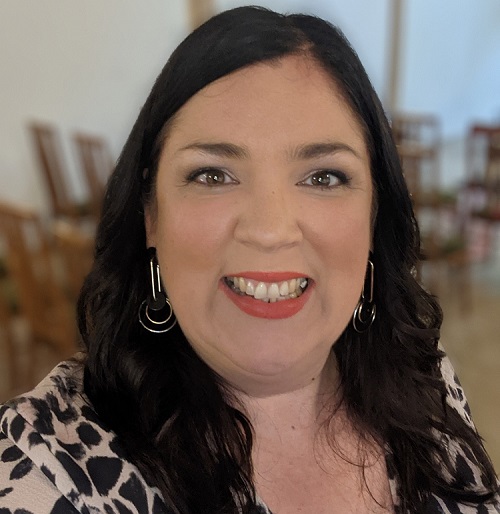 (All images in this blog taken by Knight Ceremonies but we can't wait to see the official pics soon!)
-------------------------------
Dream Team:
Venue: Tash and the team at Rivervale Barn
Celebrant: Jenny at Knight Ceremonies
Photographer: Neale James
Flowers: Flower Monkey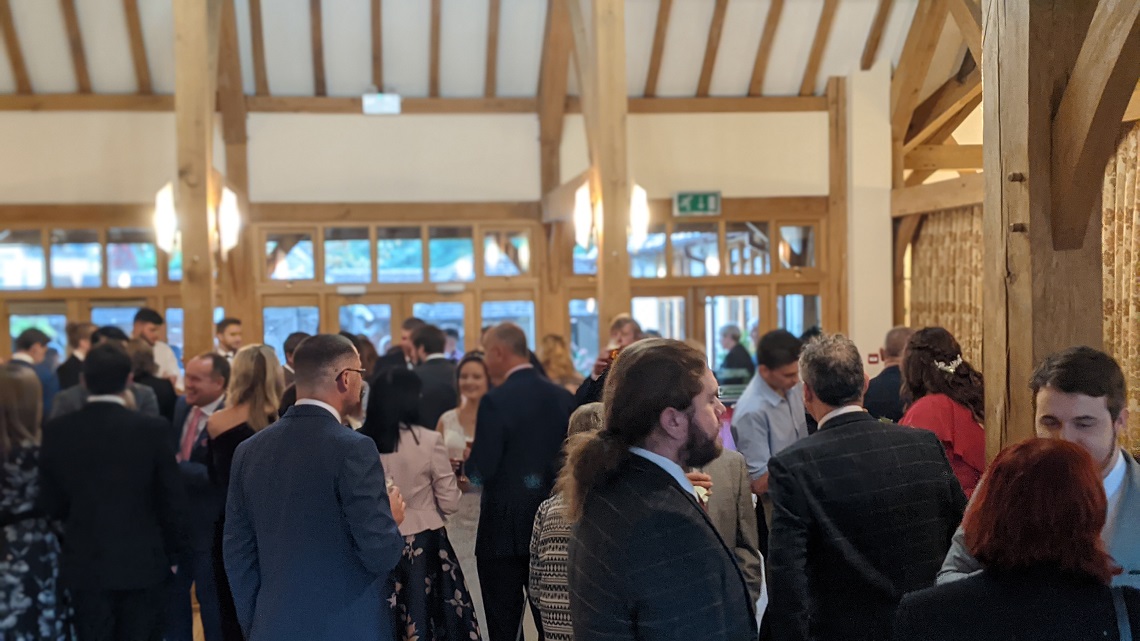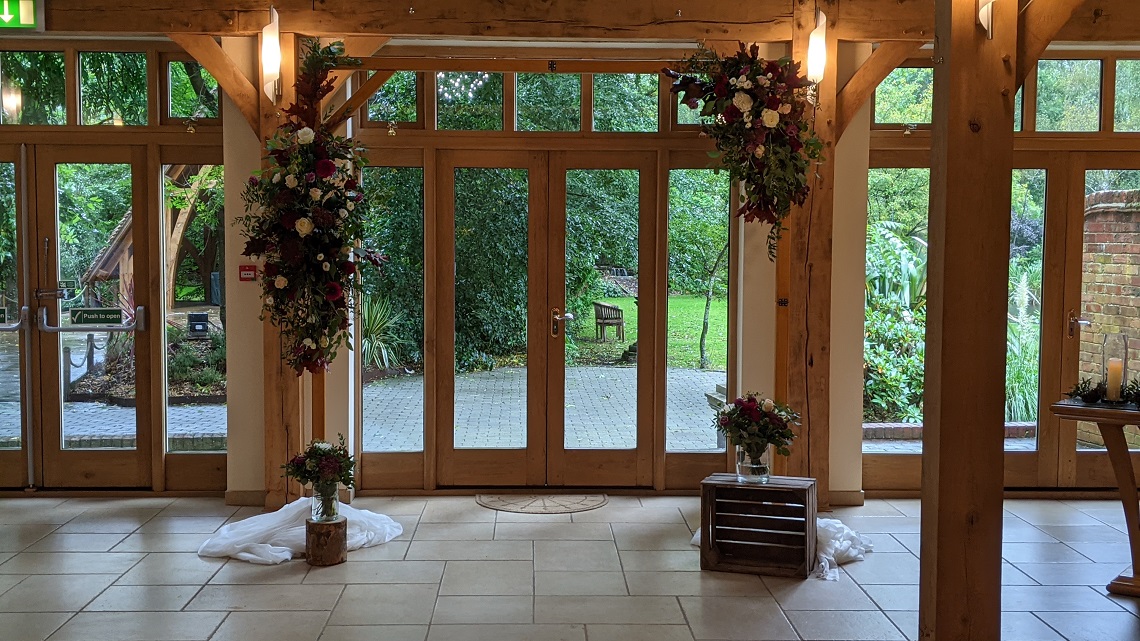 See more about
Hampshire
Ceremonies