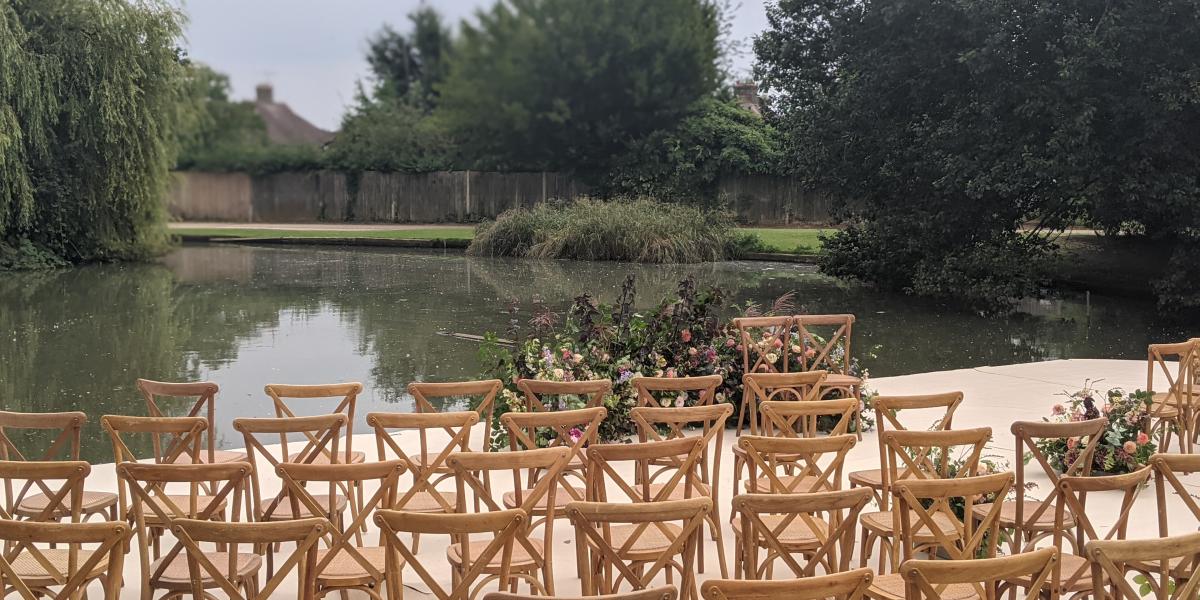 Earlier this year, my couple reached out to me via their wedding planner and right from the beginning I just loved them.
At completely different schools, they crossed paths during a mixed-school Ballroom dancing activity and this was where their story begins. . . .
"Theirs was a start like no other that I've heard!  Forced to mix their single-sex schools in order to participate in Ballroom Dancing, these two first crossed paths, but sadly weren't put together as a pair."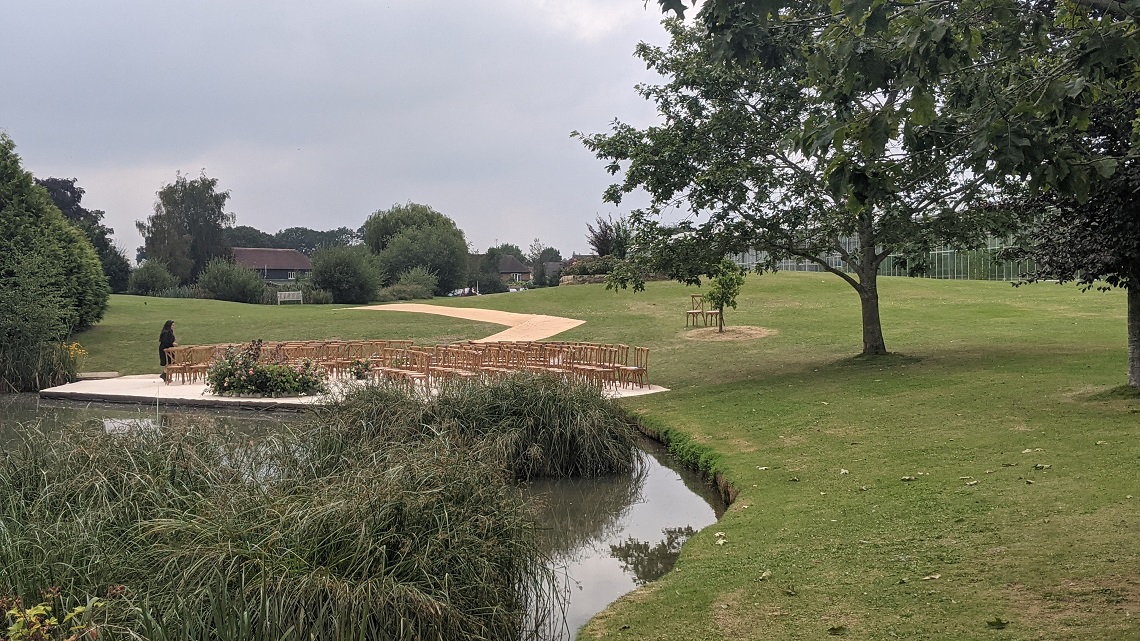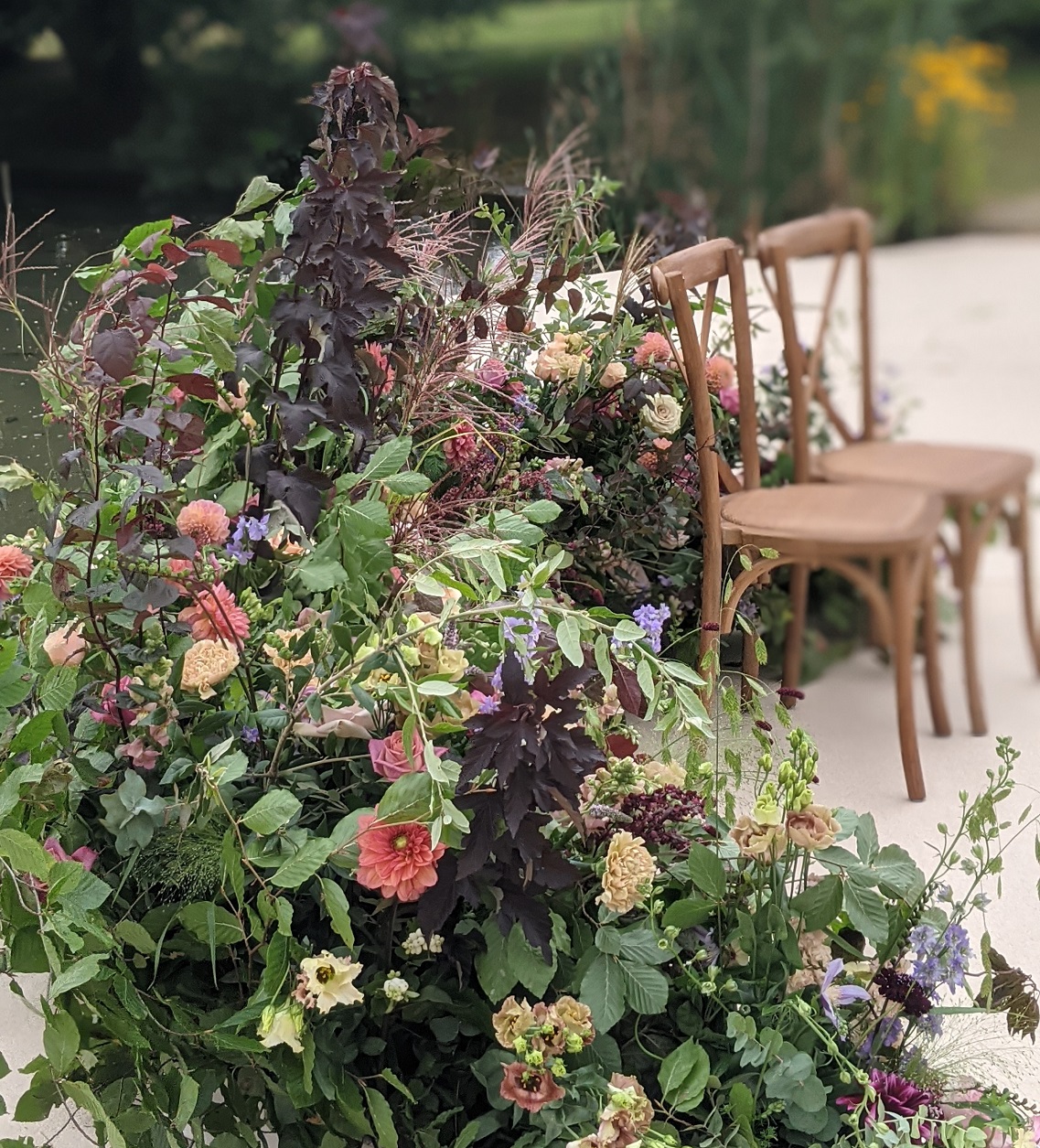 Having moved in similar circles throughout their school lives, they became aware of one another much later on, and once dating started, these two were unstoppable.  Completely perfect for each other, and with complementary traits, these two have been through all sorts of highs and lows, but as we created their ceremony together, it became very clear indeed that no matter what life throws at them, they will be ok.  They have each other.
"They have shown resilience, resolve and strength through the toughest of times and today we are all here to show support and admiration for these two incredible people.  We celebrate with them and acknowledge all that they have accomplished, and all that they are yet to achieve as a pair."
The build-up to their big day has been quite eventful, and I was so excited to be helping them celebrate finally, with all of their family and friends.  Their day was to be held in a very special setting, at a farm in Milford, and the spaces were beautifully transformed thanks to a magnificent team, led by their amazing planner Emma!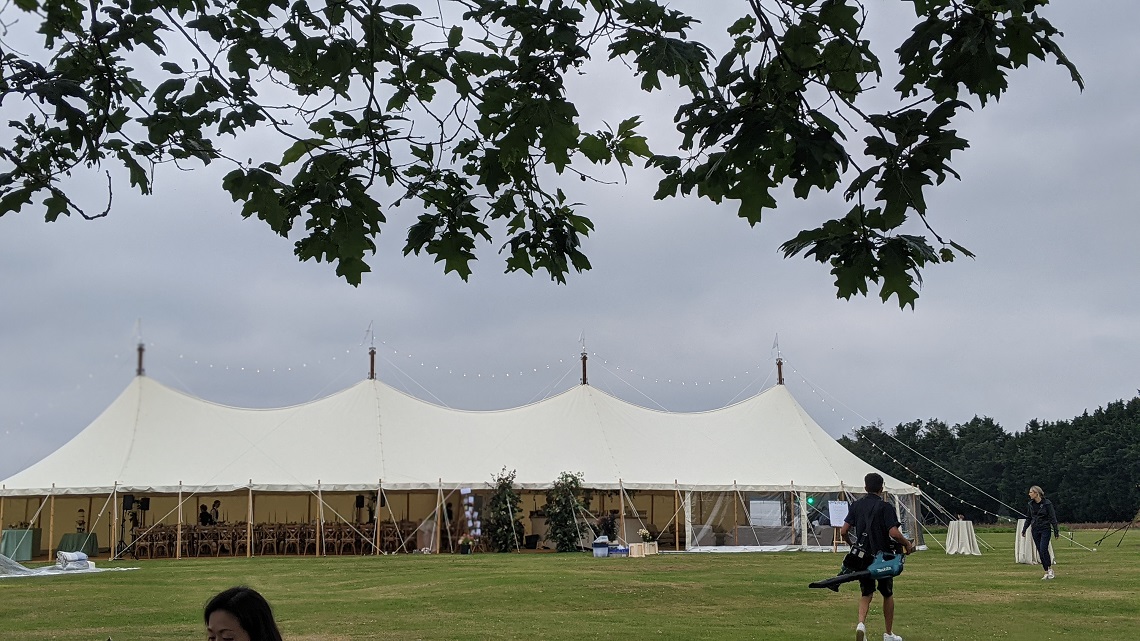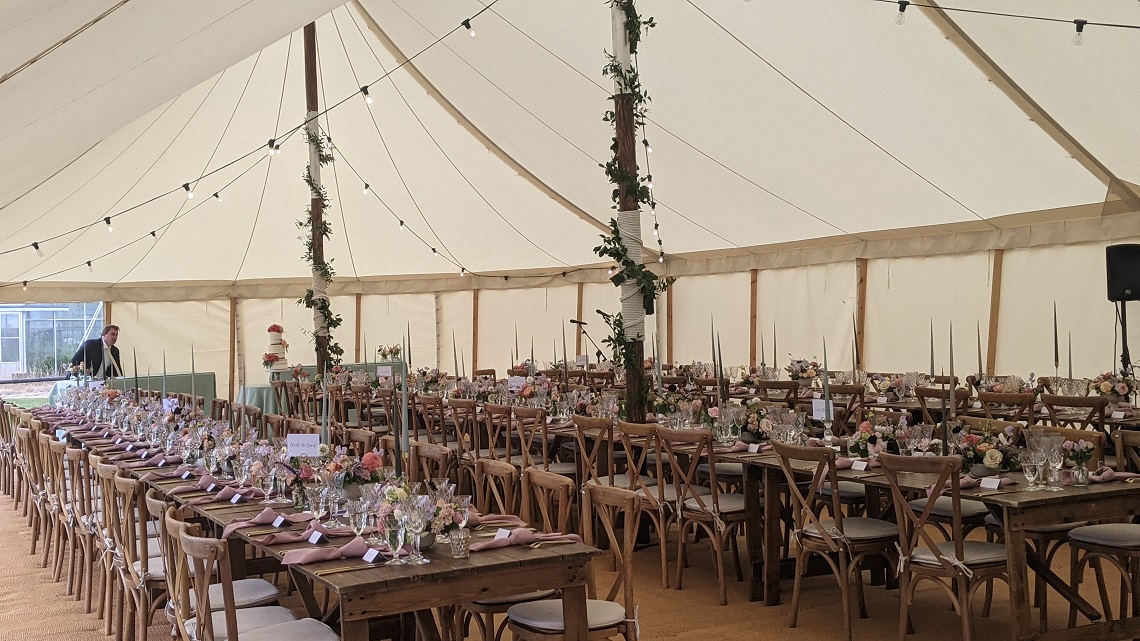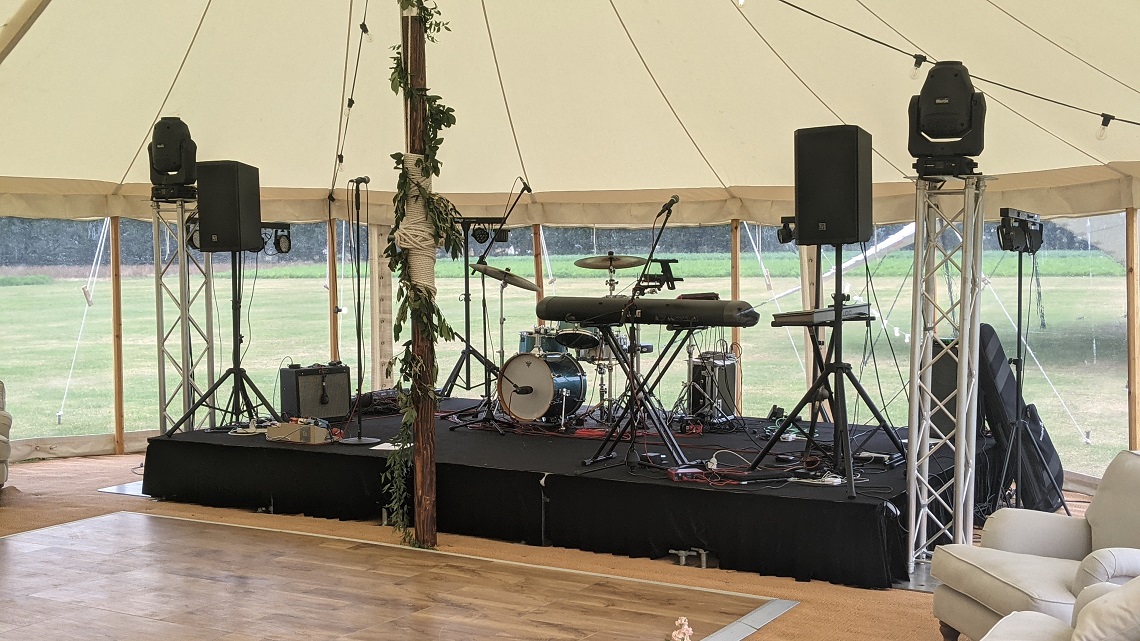 During all of my chats with this couple, I felt honoured to hear their stories, and so to be able to weave this into their ceremony felt like such a personal thing to do.  They were keen to have a relaxed and fun, inclusive and personal celebration and for everyone to feel like a special part of their day.
When I arrived on-site, the team were all hard at work getting the final preparations completed, and the vision for the day was coming to life.  It looked beautiful.
With a few tweaks, the space was ready and I met with the musicians, planner and photographer and videographer to run through the things that were about to take place.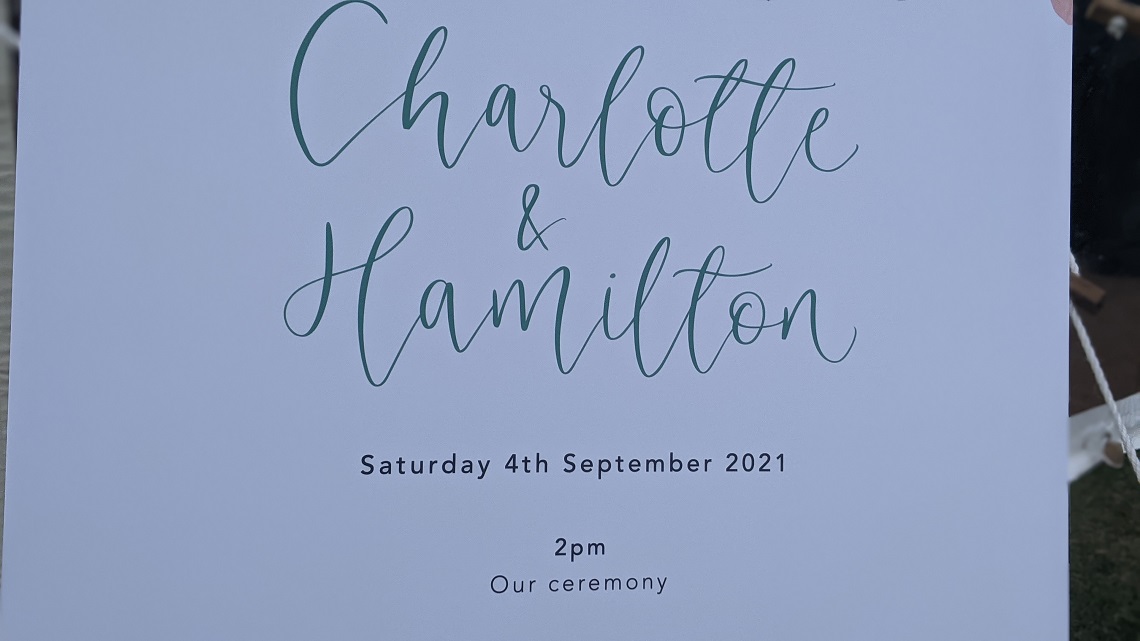 As the groom and his groomsmen arrived (accompanied by their much-loved dogs!) we got to have a lovely relaxed run through of things, so that everyone knew what they were required to do. 
Soon enough, the guests all began arriving and I overhead lots of people commenting on how lovely the setting looked and how excited they were!  I love this part of a wedding day, the anticipation, the nervous chatter and the support they all show to the couple.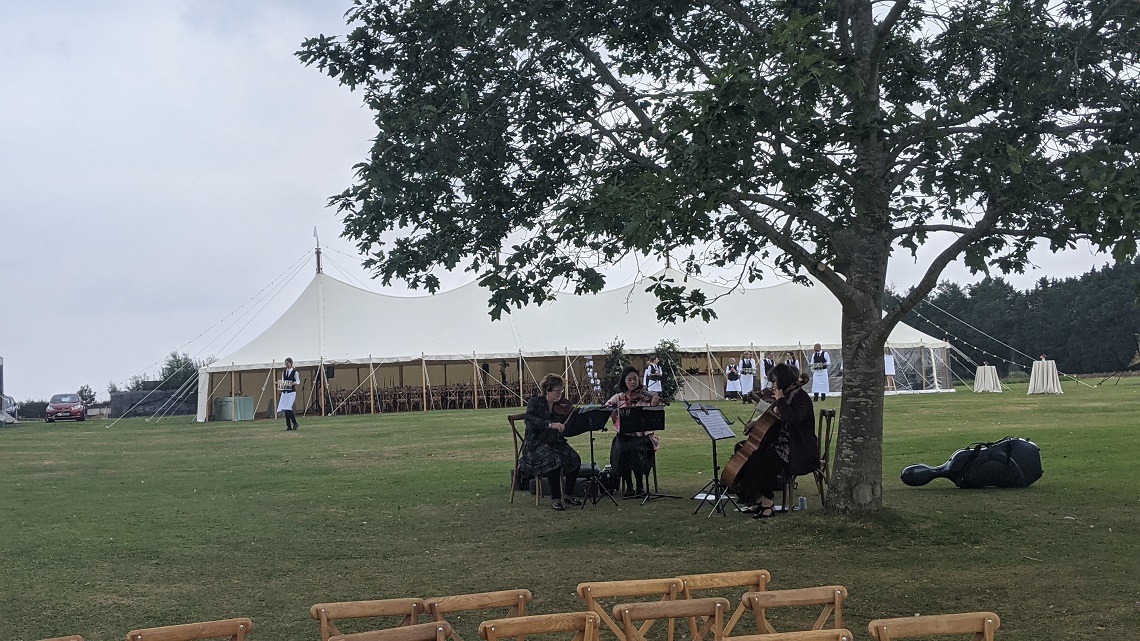 I never overlook time with the one half of the couple that might be waiting with me, to make sure they are feeling ok, and that the nerves are not too much.
As the planner confirmed the bridal party's arrival, and with messages delivered to the guests, it was finally time for this pair to be united.  Bridesmaids and page boy entered first, and with a clear aisle view of his bride, the groom took a deep breath and smiled as his lovely wife made her way towards us, accompanied by her father.
These two couldn't wait to see one another and quickly stood side-by-side in position ready to begin the ceremony.  It was a lovely moment, and from the front, I could just see a sea of smiling faces, all clearly so happy for this day to happen.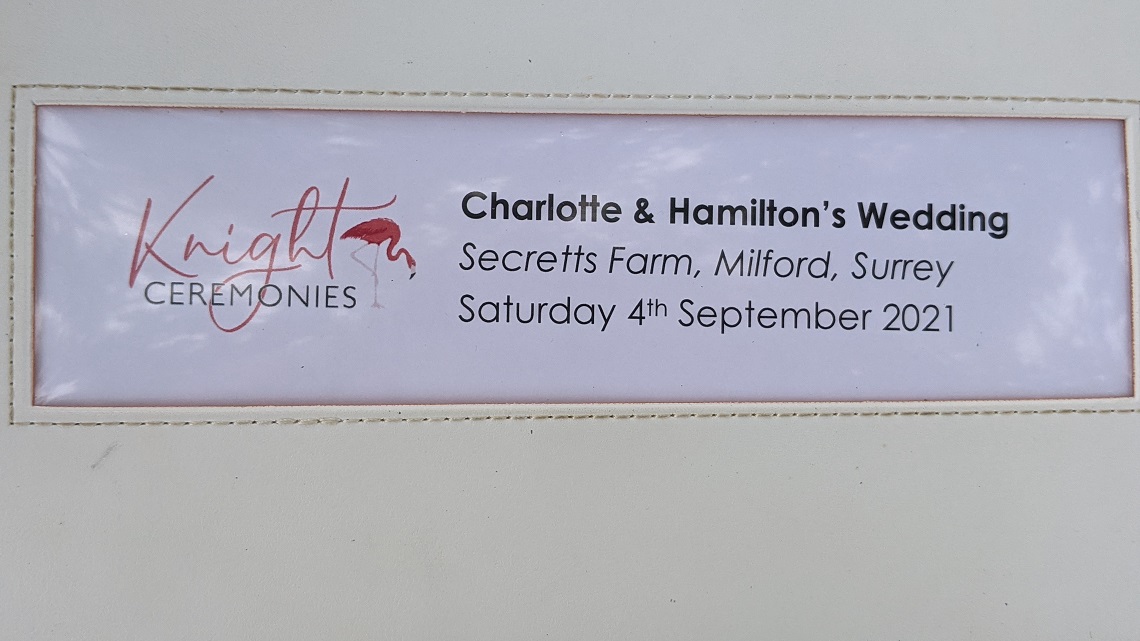 With nerves soothed, and a huge welcome from their guests, we talked a little about what marriage has meant to them both, and how two years on, we were acknowledging their achievements and thanking everyone there for being a part of their celebrations.
"I have been privileged to hear many stories and details about Charlotte and Hamilton's lives so far . . 
I have heard all about their fantastic news - as some of you may know, they are at the start of their journey towards parenthood." 
Today was not just about telling their story, or recapping on life since they officially married, but it was about sharing a rather special piece of news!  We first hinted about this during their love story, and I could see a few confused faces but also lots of smiles, and then during a fabulous and unique 'ritual' we mentioned the couple's scan photos, and again a few more unsure glances and then more smiles, but then during the couples personal vows, the groom mentioned how he was looking forward to meeting their daughter, and the penny finally dropped for everyone. 
To be able to celebrate this milestone event as a part of their wedding day was wonderful, and to begin a little tradition too with everyone as witnesses, was quite the lovely way to mark such an auspicious moment in their lives.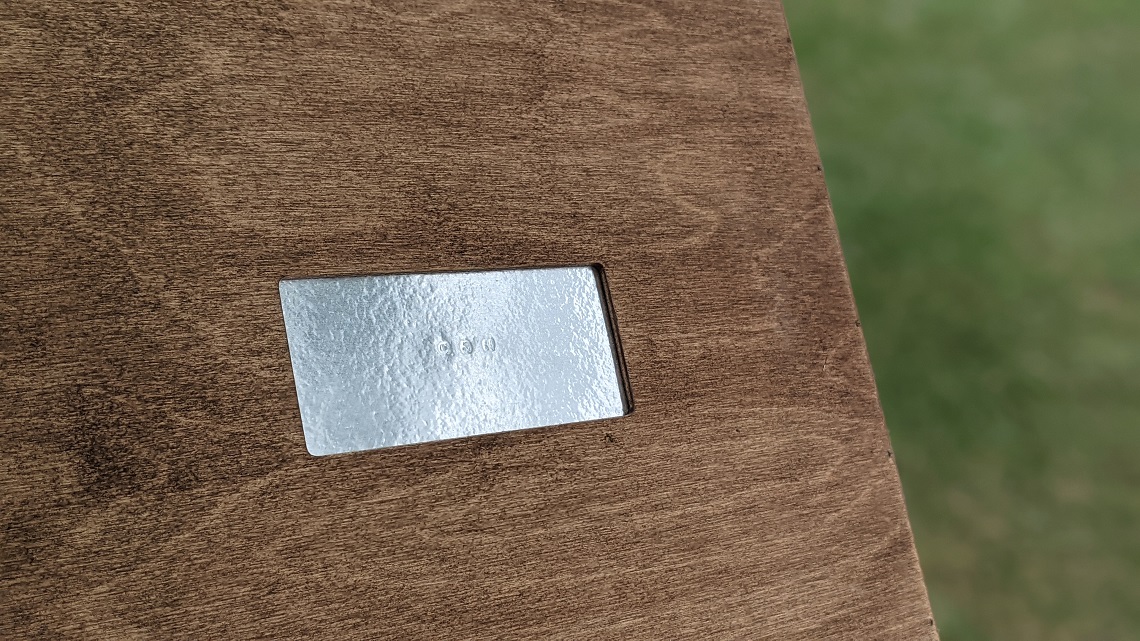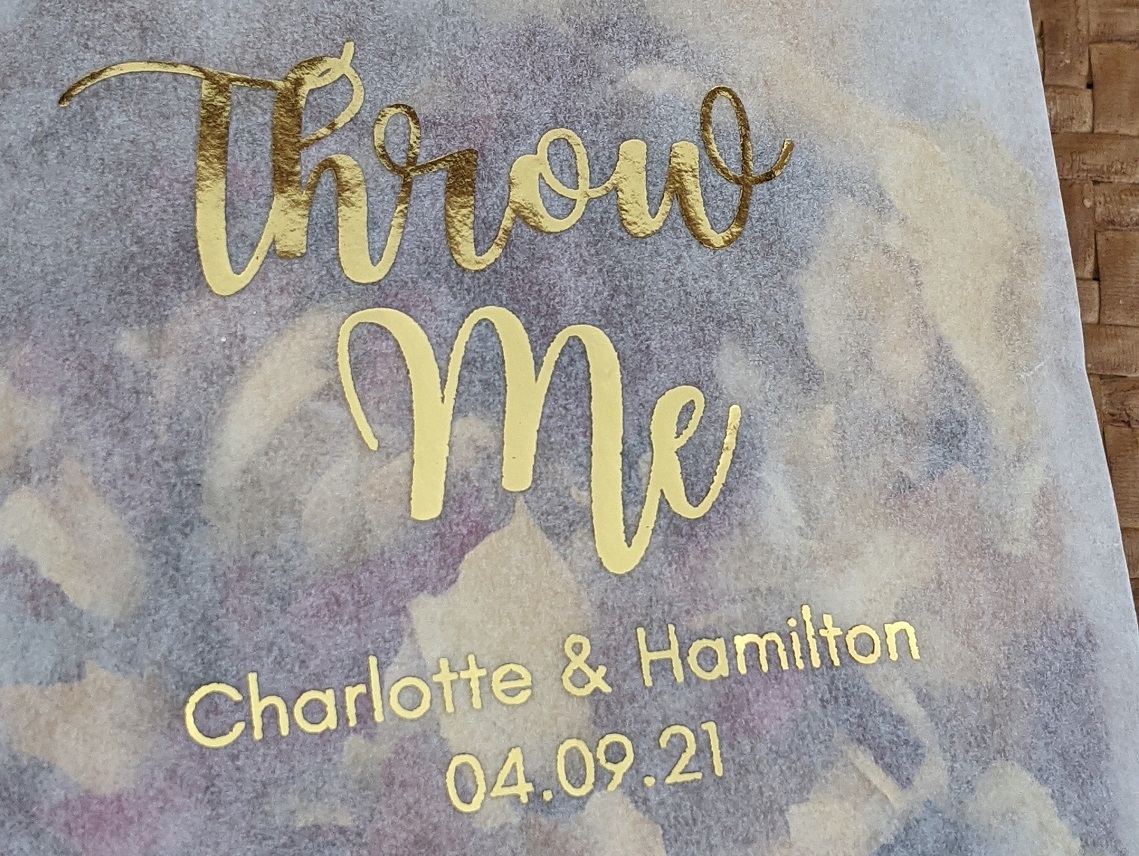 With vows shared and rings exchanged (after a two-year wait!), these two walked back down the aisle and through a very impressive walkway formed by their loved ones, and their very special confetti rained down on them both.
I absolutely loved working with these two, and know that they will not only continue to be happily married but will be the most fabulous parents too!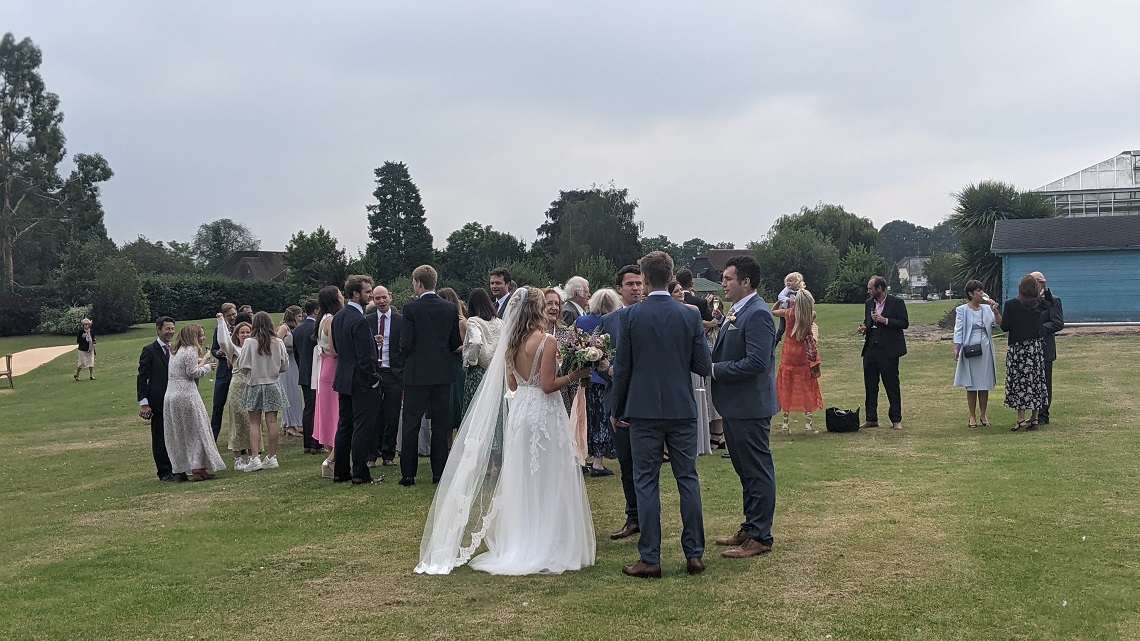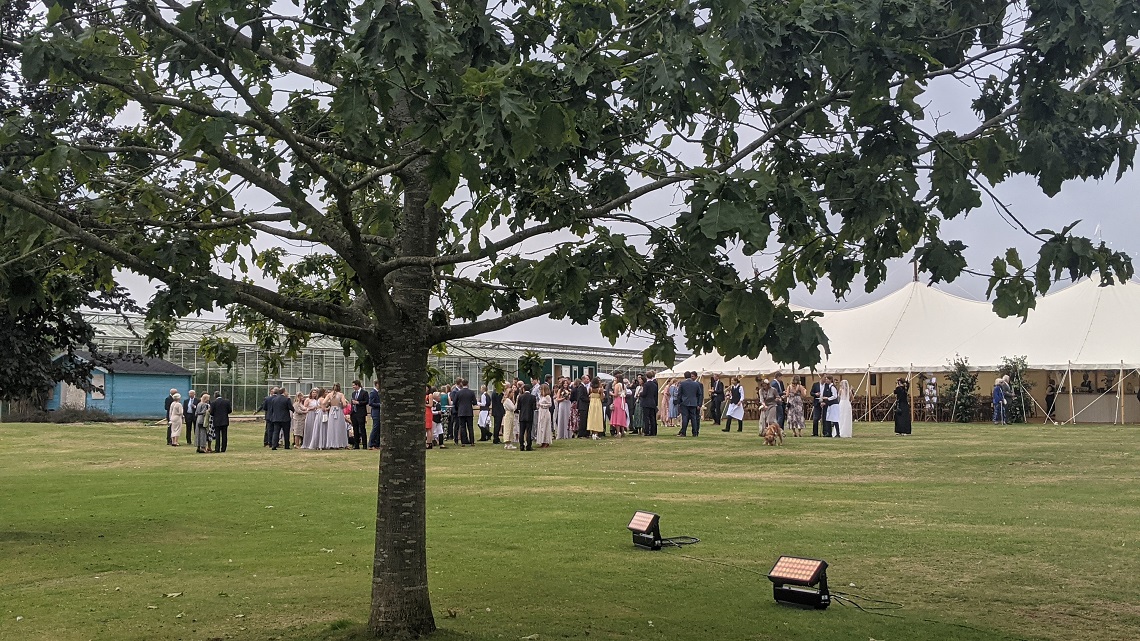 Congratulations Charlotte and Hamilton!
Much love and good luck for this next phase of your lives!!
Jenny x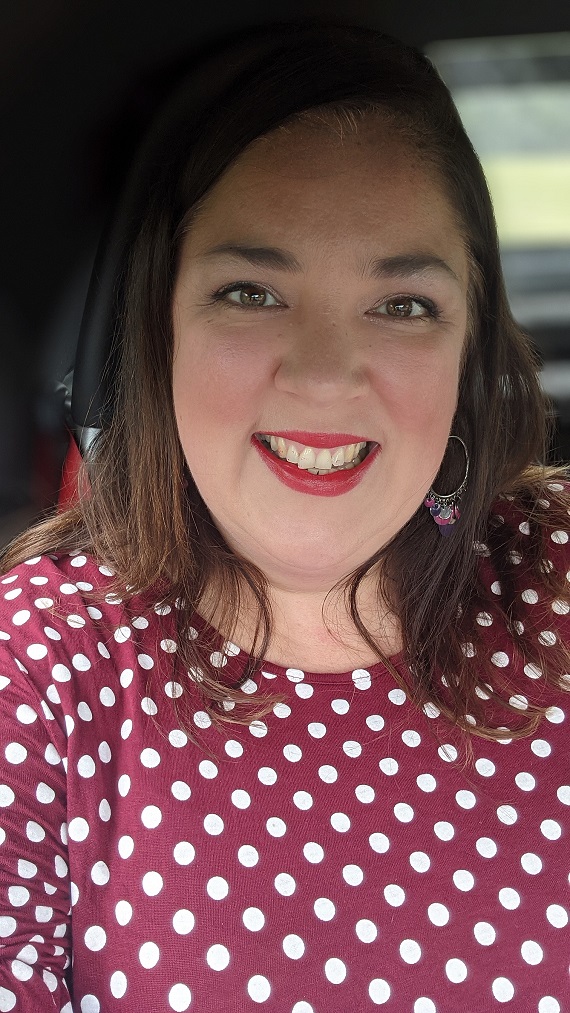 (All images in this blog were taken pre/post ceremony by Jenny from Knight Ceremonies - we look forward to seeing the official photos soon!)
----------
Dream Team:
Venue: Secretts of Milford (by special arrangement via the family only)
Planner: Emma Joy
Celebrant: Jenny - Knight Ceremonies
Marquee & Security: Sail & Peg
Caterer: Caper & Berry
Florist: Blue Sky Flowers
Photographer & Videographer: Jacob & Pauline
HMUA: Carolanne Armstrong
String Quartet: Music Students for Hire
Cake: The Crumby Bakery
Photobooth: Boomerang Booth
Stationery: Lou Paper
See more about
Surrey
Ceremonies