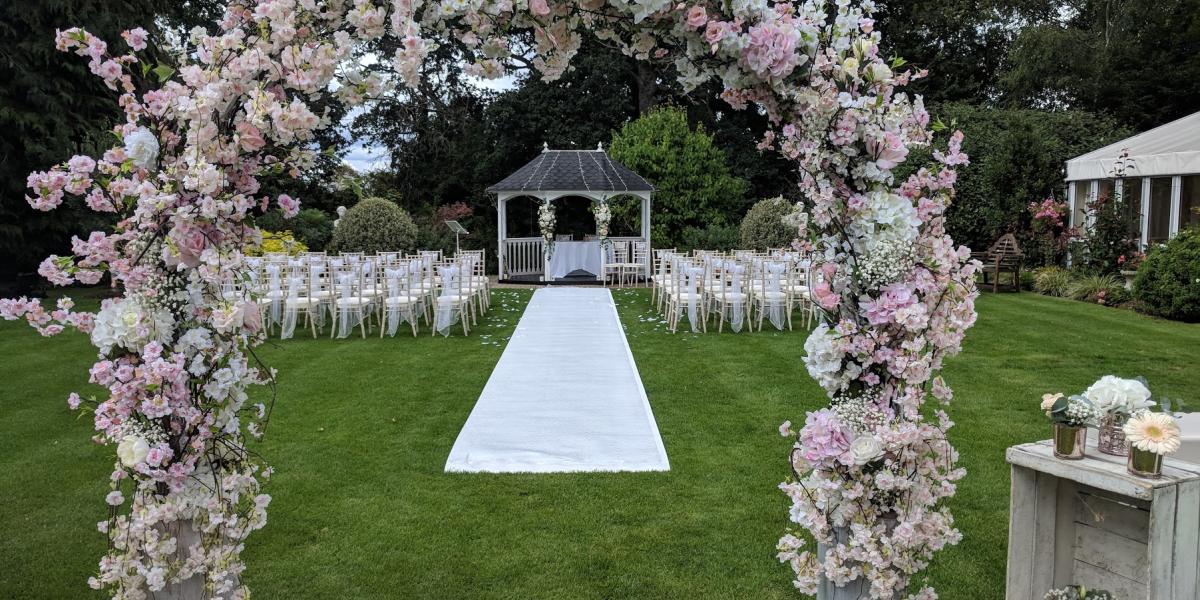 This was my first of a three-ceremony weekend and wow what a lovely day it was!  My couple decided to have an outdoor ceremony here at the stunning Trunkwell House, and it all went brilliantly!!
My lovely couple met a few years ago purely by chance, and it was a real sliding doors moment where a lot could have happened that meant they just never met, but they did and their story as a couple began.
"They were surrounded by Christmas markets, fairy lights and a strong sense of festive spirit, and in that beautiful setting,
Richard took to bended knee and asked the girl of his dreams to be his wife"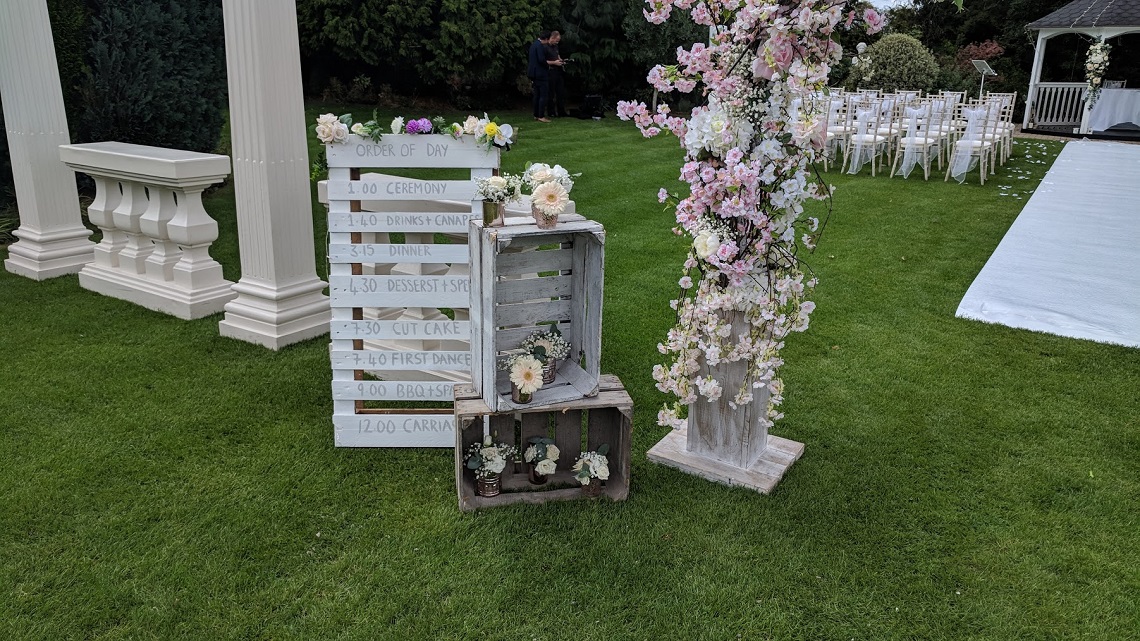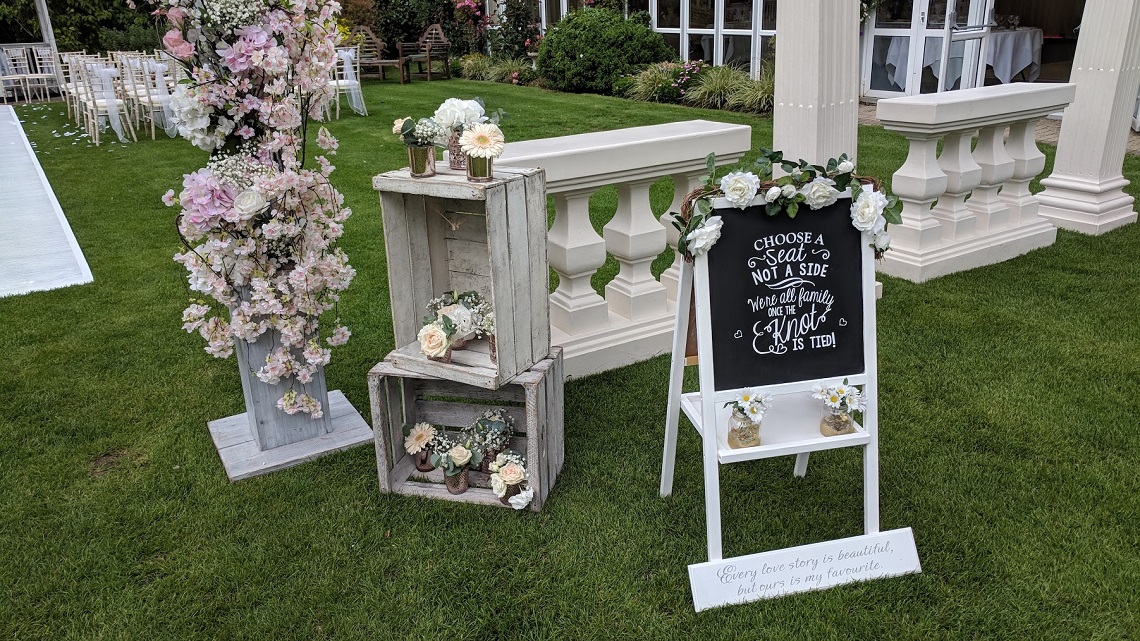 They wanted their ceremony to be informal and relaxed, but upbeat, fun and personal.  We spent many months creating the perfect celebration and it all came together like a dream on their big day. 
We had a wonderful procession, with the cutest little page boy holding hands with the bridesmaid, and he smiled all the way down the aisle (he wasn't even a year and a half old but he did so well!), and then came the beautiful bride and her mum.
We listened to how they met, had details about their journey so far, and heard from the groom's dad as he welcomed the bride into the family and shared some really moving words with everyone.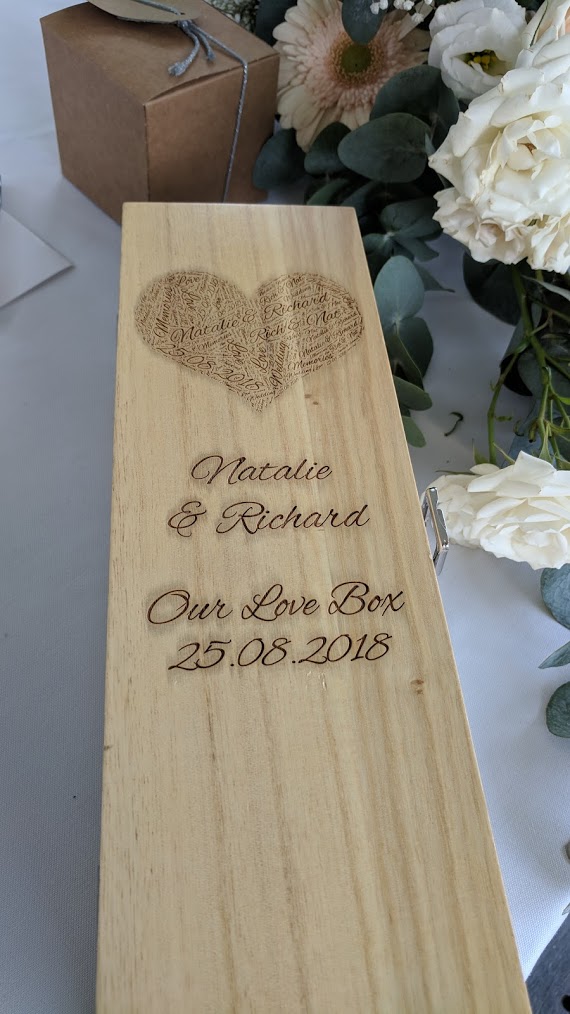 The couple then created a wedding memories box, in which they placed, copies of their vows, some love letters that they had written to one another, a bottle of their favourite wine, and some mementoes of their wedding day.
We sealed the box and they will open this on their first anniversary and re-read their vows, and reveal the contents of their letters to each other.  I love including these in a ceremony as it holds such lovely memories of their day, and they will relish opening it again in a years' time!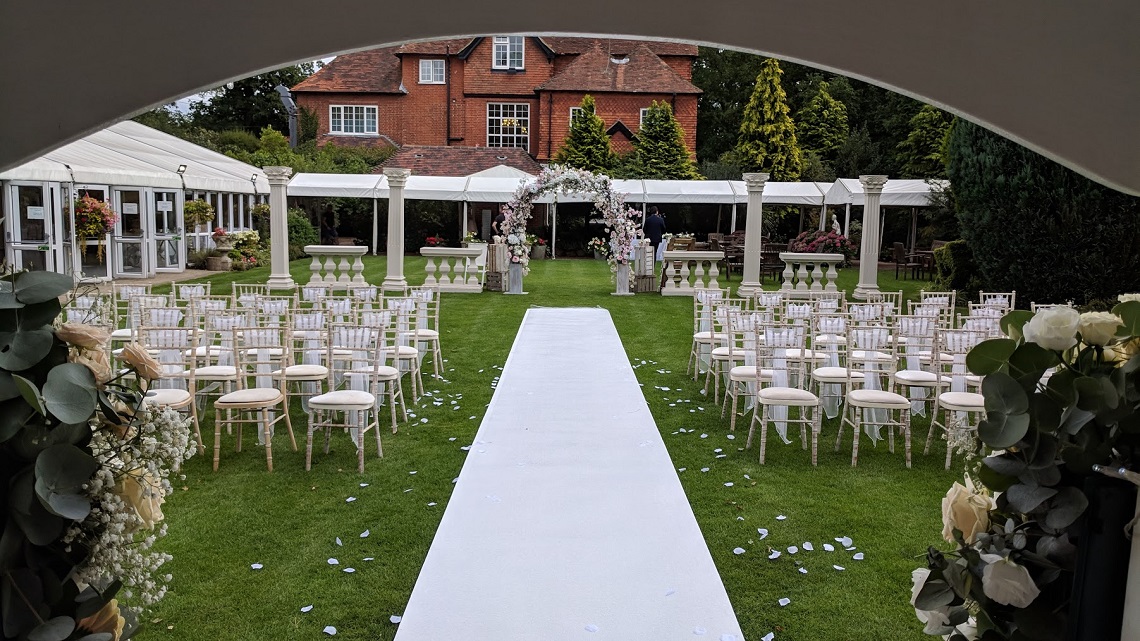 Then we had a wonderful surprise for both mums and the couple presented them with a rose each and we spoke about how supportive the two families are of their relationship.  It was such an emotional moment and one that they will undoubtedly all cherish.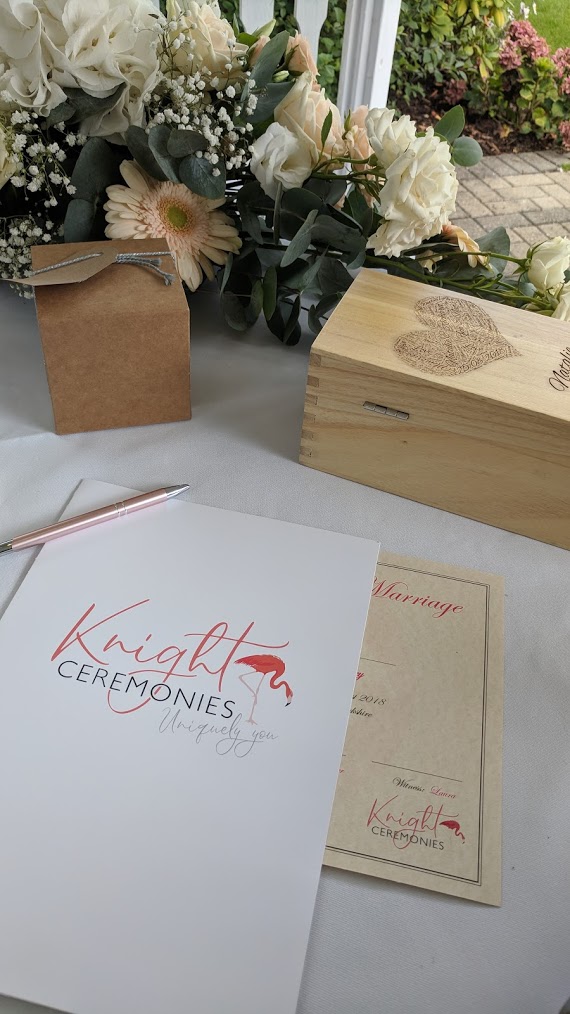 The couple signed their commemorative certificate along with 5 witnesses, and then walked back up the aisle as their guests showered them with confetti and lots of cheers of support.
It was a super day, for an amazing couple, and I just love how a chance meeting led to a beautiful relationship, and resulted in a special day for all of their loved ones to share.
Congrats to Mr & Mrs Puckey, you wonderful pair!
(All images taken by Jenny Knight during set-up for the ceremony)
-------
Venue: Trunkwell House (https://trunkwell.com/)
Celebrant: Jenny Knight (www.knightceremonies.co.uk)
Florist: Seventh Heaven Events (http://www.seventh-heaven-events.co.uk/)
Photographer: Simon Drake (http://simondrakephotography.co.uk/)
Videographer: Manmade (https://www.manmadeltd.com/)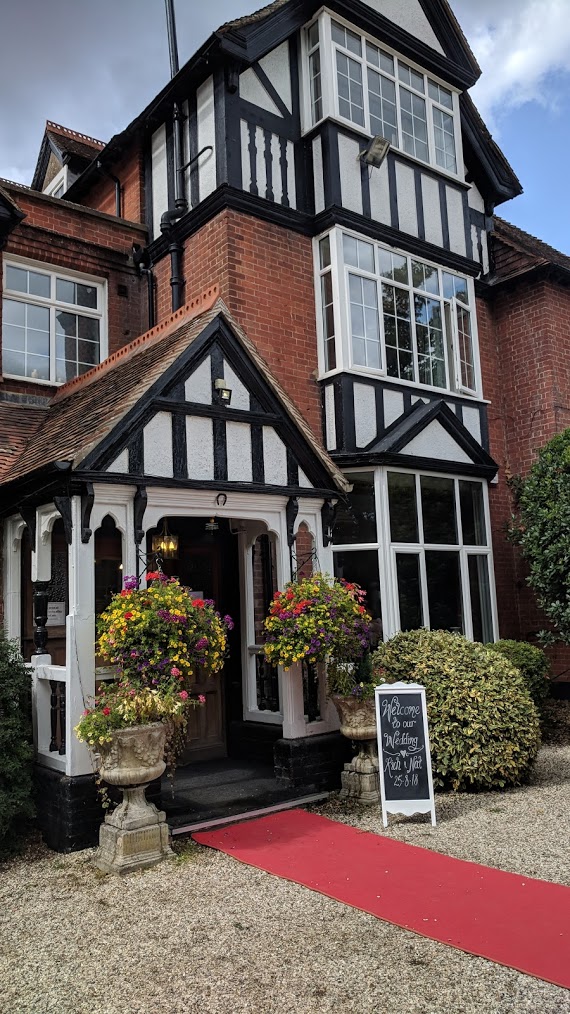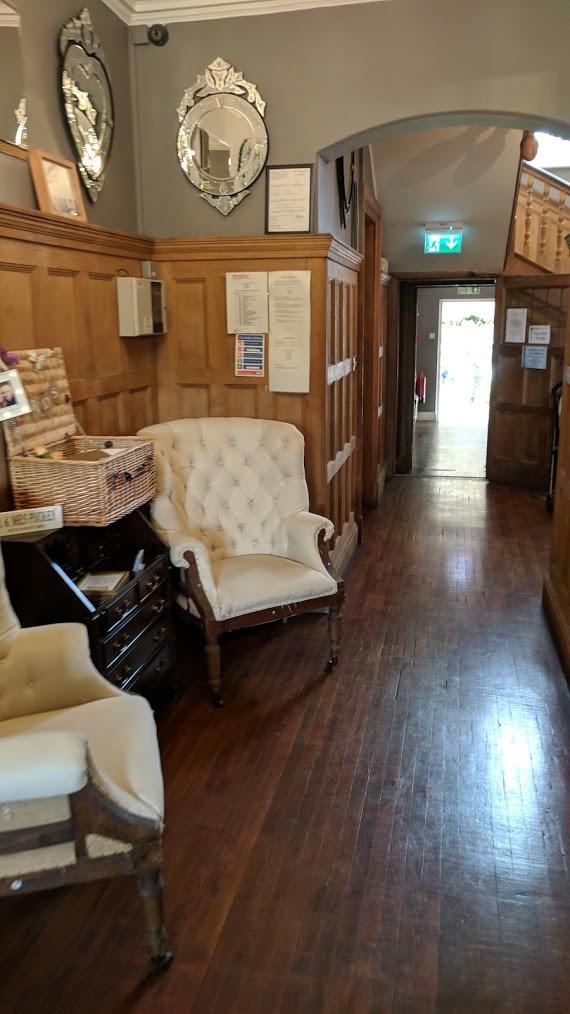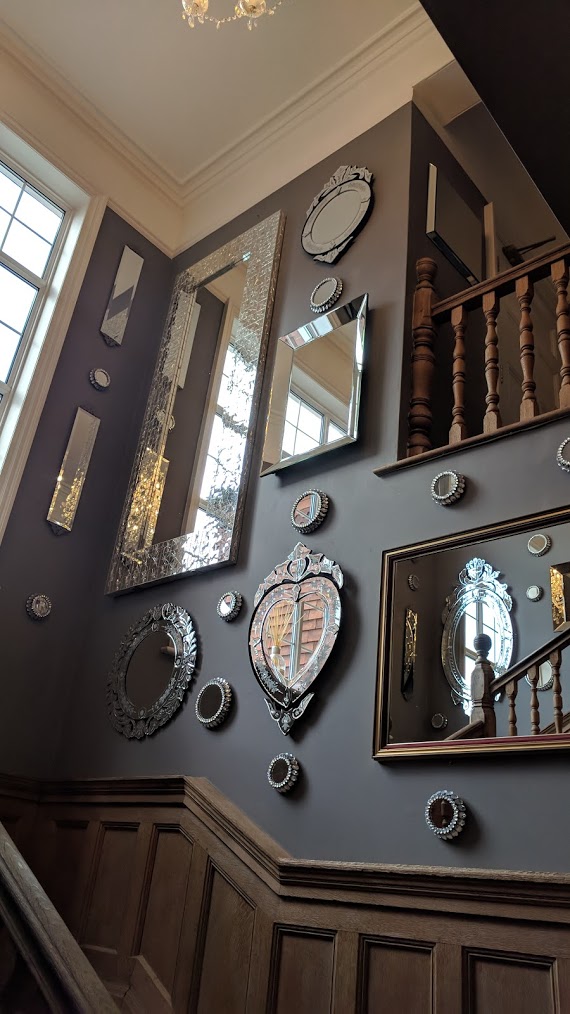 See more about
Berkshire
Ceremonies