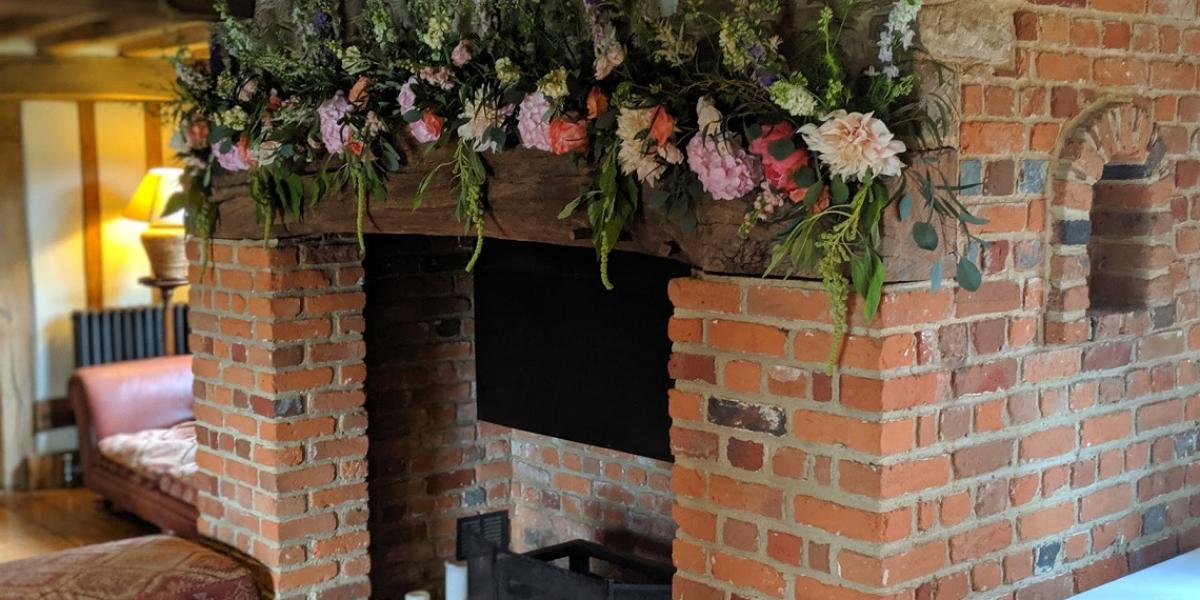 Wow, Wow, Wow!!
Yesterday saw me back at the lovely Cain Manor where I am recommended celebrant, and helping a fantastic couple create some magical memories.  
Having met them quite some time ago, we have spent the past few months really honing the ceremony details and their wedding day yesterday saw everything come together in the most wonderful way.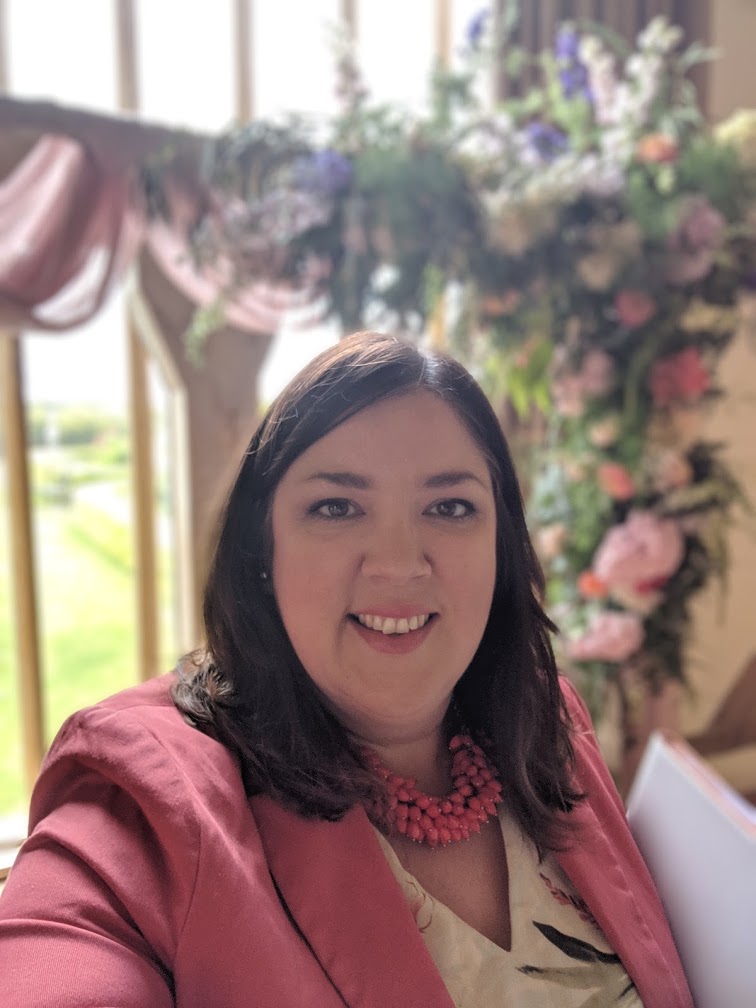 When I arrived at the venue, I knew there would be a lot of suppliers on site. With access being granted to everyone from 11:00 am, the florists from Sonning Flowers (https://www.sonningflowers.com/) had a team of superwomen all working flat out to create the most gorgeous floral installations.  From the sweeping staircase to the fireplaces, to the stunning 'garden-aisle' and the ceremony arch, each piece was expertly created in-situ, and all on time!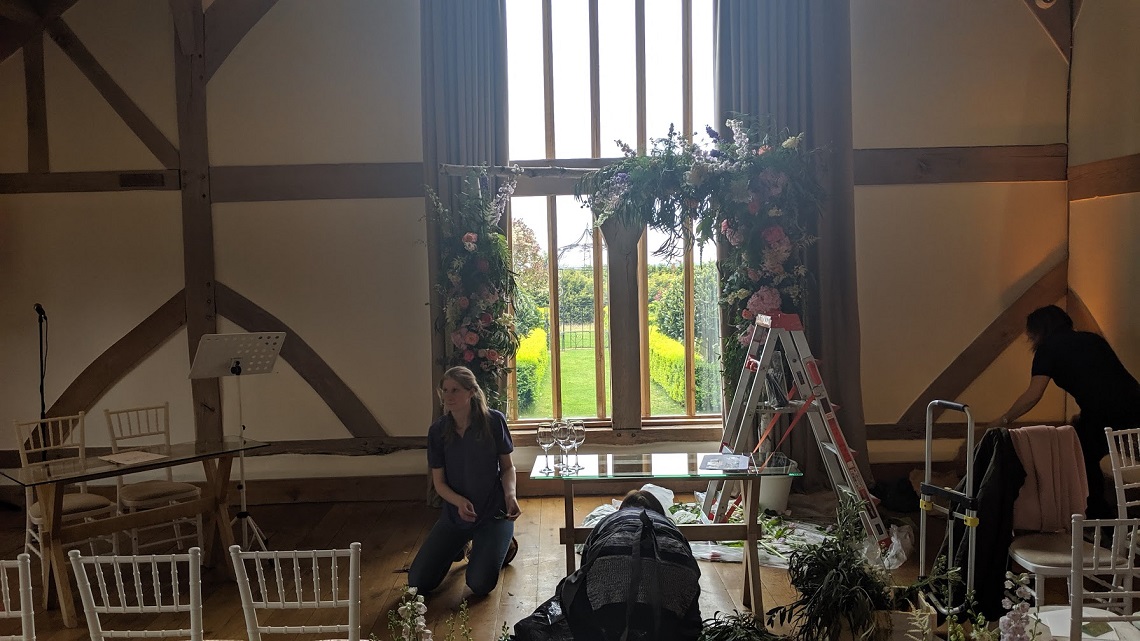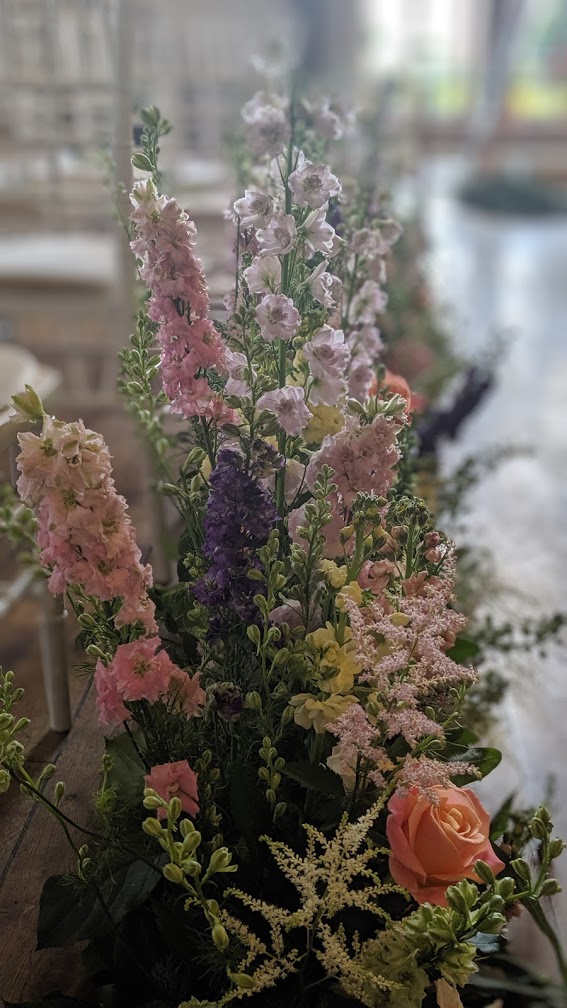 I also met the talented lighting team from Party Lights (https://www.partylights.co.uk/) who transformed the ambience of the Music Room with their canopy of fairy lights, again, all working brilliantly around each other, and super efficient!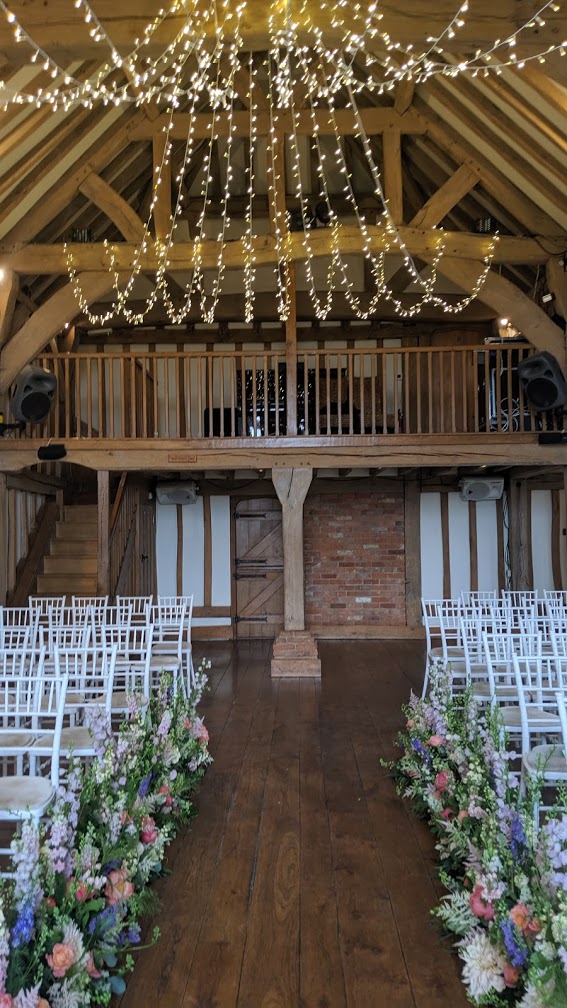 After a quick set up of my own, I ventured off to begin chatting to other suppliers that had direct involvement in the ceremony, like the fabulous live singers from Stand Proud Music (http://www.gemmaashley.co.uk/events-and-weddings/wedding-singer/) Gemma Ashley and Brendan Casey who were rehearsing before we welcomed guests.  They created a wonderful atmosphere and welcomed the bridal party and closed the ceremony too with the most incredible voices.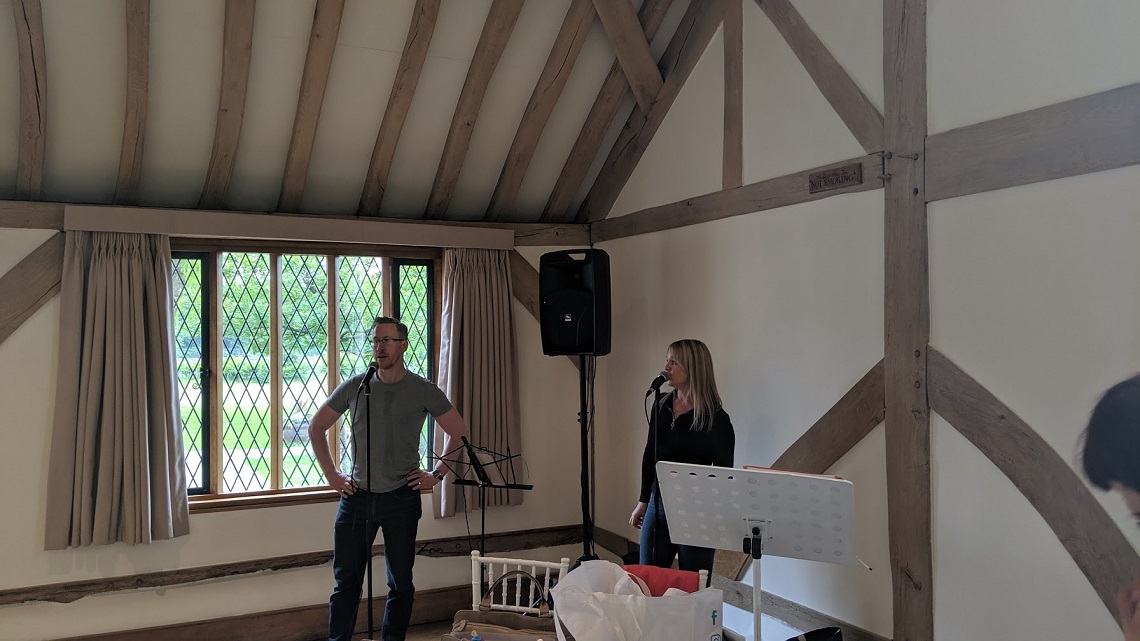 Working out cues with those involved is crucial as often a celebrant-led ceremony has some un-traditional elements to it and so I always run through things with the venue, and any musicians etc too.
Having completed my usual 'checks and chats', I headed up to see the bride who was getting ready on site.  I had the chance to run through a few things with her and all of the bridesmaids before they made their way downstairs which allows me to calm a few nerves, ensure all details that we have are correct, and then I head back to the ceremony area to finish my preparations.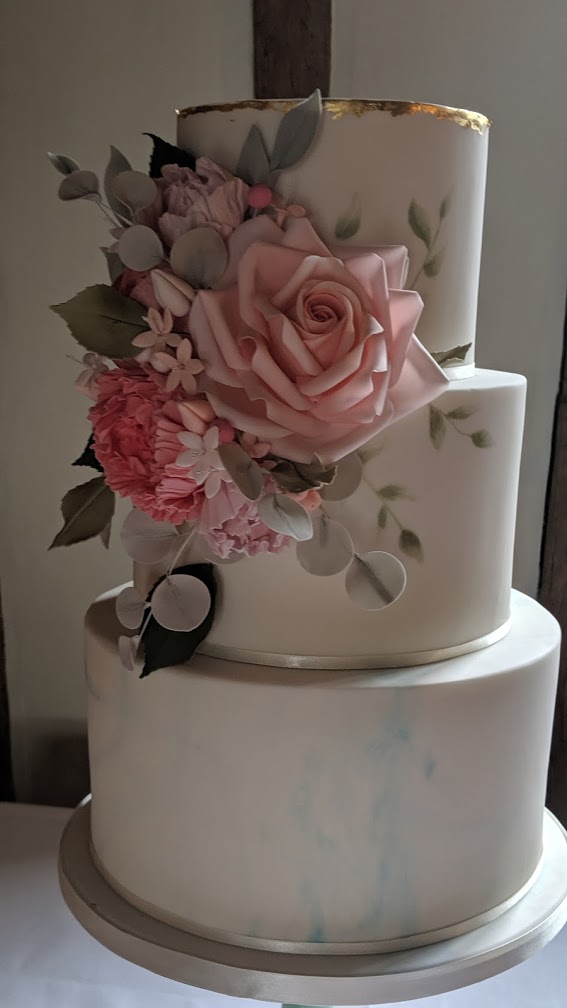 The groom arrived with best men and we ran through standing positions again, and also talked through the ring exchange, and where best men would be during this time to ensure the best photos.  I collected the couple's personal vows and had a quick look through them.  I am so glad I did as it allowed me to prepare myself for what was going to be a really emotional moment!
Now that everything was in place, we called for guests to be seated, and the room filled with their family and friends, some of which had travelled from Australia to be with them on their special day.  We were also being live streamed around the World as some of their nearest and dearest were unable to travel and so we gave them all a big wave so they felt involved!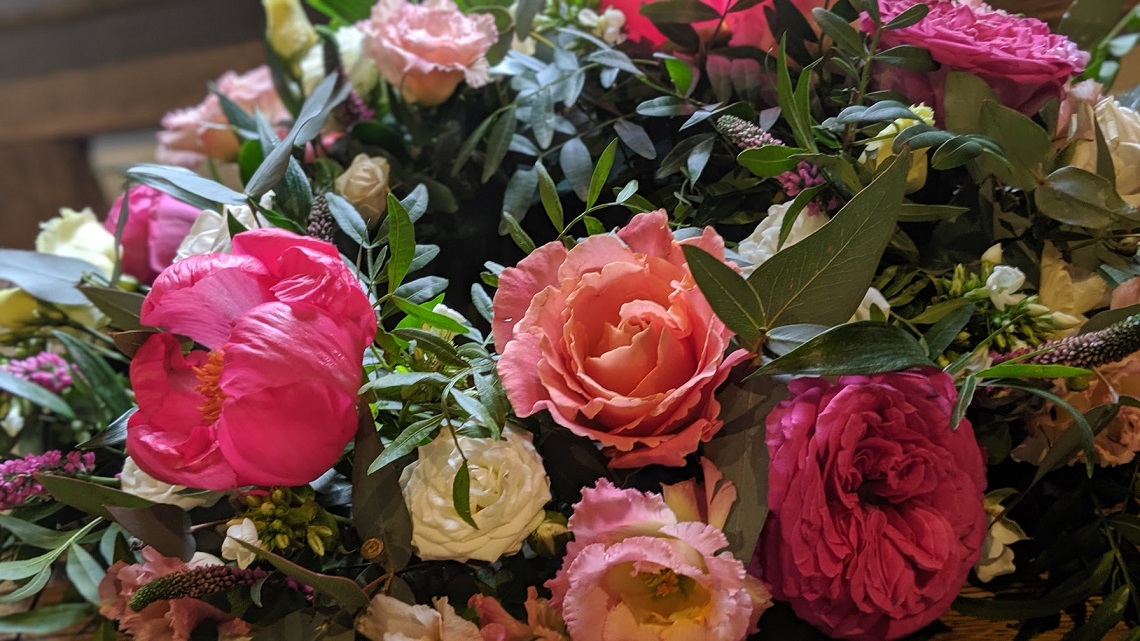 Once the bridal party began entering down the fabulous aisle, they created a welcoming line at the front in order to watch the bride and her mother and father entering, and then once my couple were both ready, they all took their seats.
I had positioned my couple facing their guests so that everyone could see their expressions and join in with the laughter and special moments throughout their personal ceremony. We enjoyed two lovely readings, a re-cap of their love story, and beautiful engagement, and talked about their achievements throughout their journey together so far.  These two lovely people have a really touching story, and you could really see just how much they meant to one another.
" . . .realising that they were both terrible at masterminding secret operations, they discovered a spark between them and just knew that their futures now included one another!"
We managed to keep a special element secret from both mums which really brought on the emotional tears, and then it was time for the couple's own vows.  
They had chosen not to include traditional words, but instead to really look at what they mean to one another.  It was this wonderful part of the ceremony that really brought the house down and reduced everyone to tears.  
"Today is more than just the next logical step in a long-term relationship.  It is an expression of their love and commitment to one another"
From my view at the front, I could see tissues being passed around, and lots of adoring faces staring at this incredible pair who clearly were utterly in love with each other.
With the rings then exchanged, and their certificate signed, we concluded with some details about what had just taken place, and as I introduced them to all of their guests as the new Mr & Mrs, the fantastic singers raised the roof with their amazing voices once again, and their loved ones showered them with confetti and words of congratulations.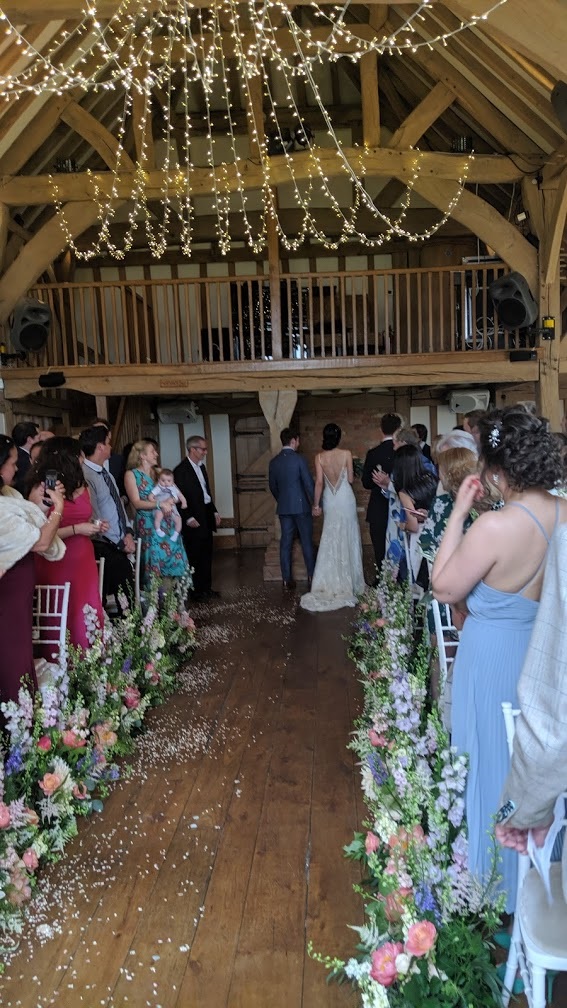 As the last of the guests headed out for drinks on the terrace, with a spectacular view of the Surrey Countryside in the background, I was stopped every few yards by family and friends of the couple who were all very emotional, and highly complimentary of the ceremony that I had just delivered.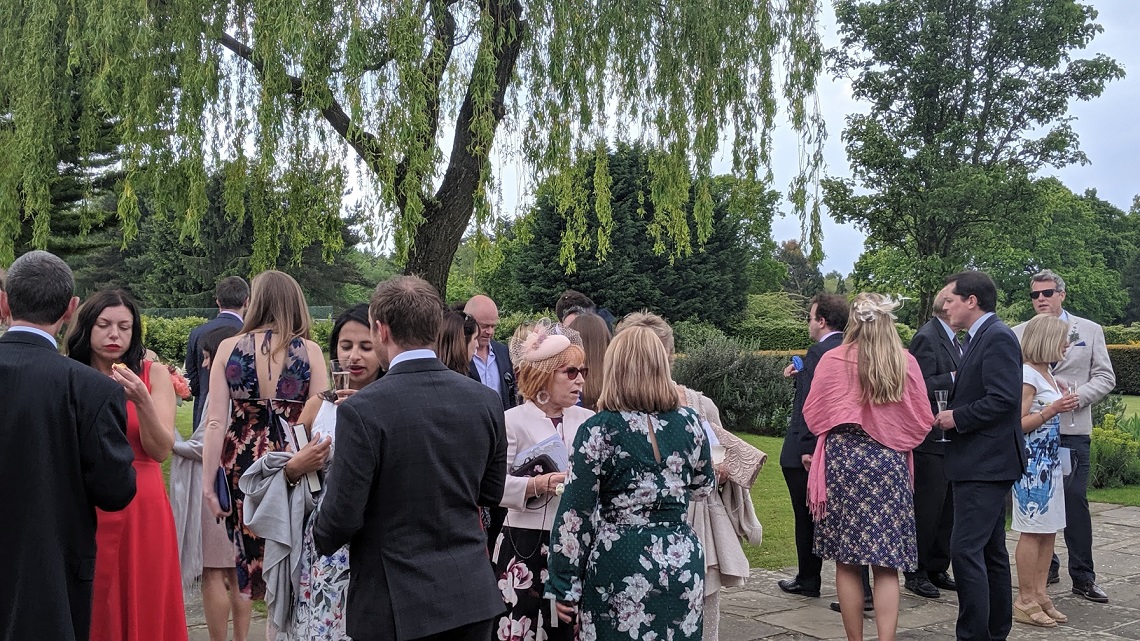 What an amazing feeling to know that two very special people that mean the World to each other, have had the most amazing start to their celebrations, and I am honoured to have been a part of it.
Congratulations Mr & Mrs Bednall you are truly lovely people!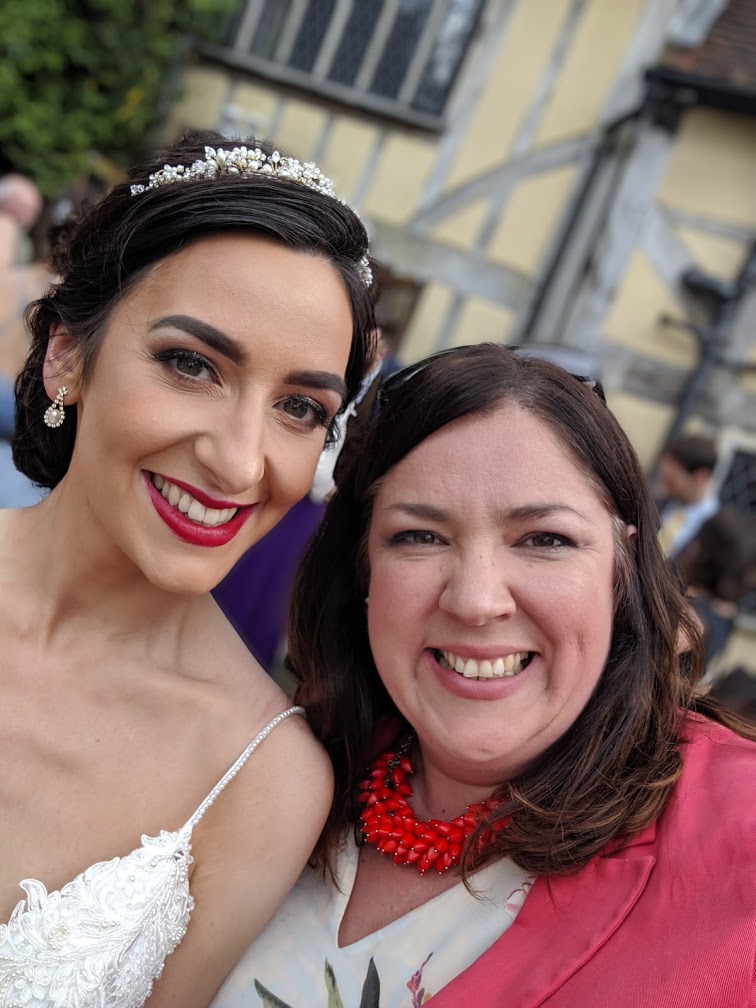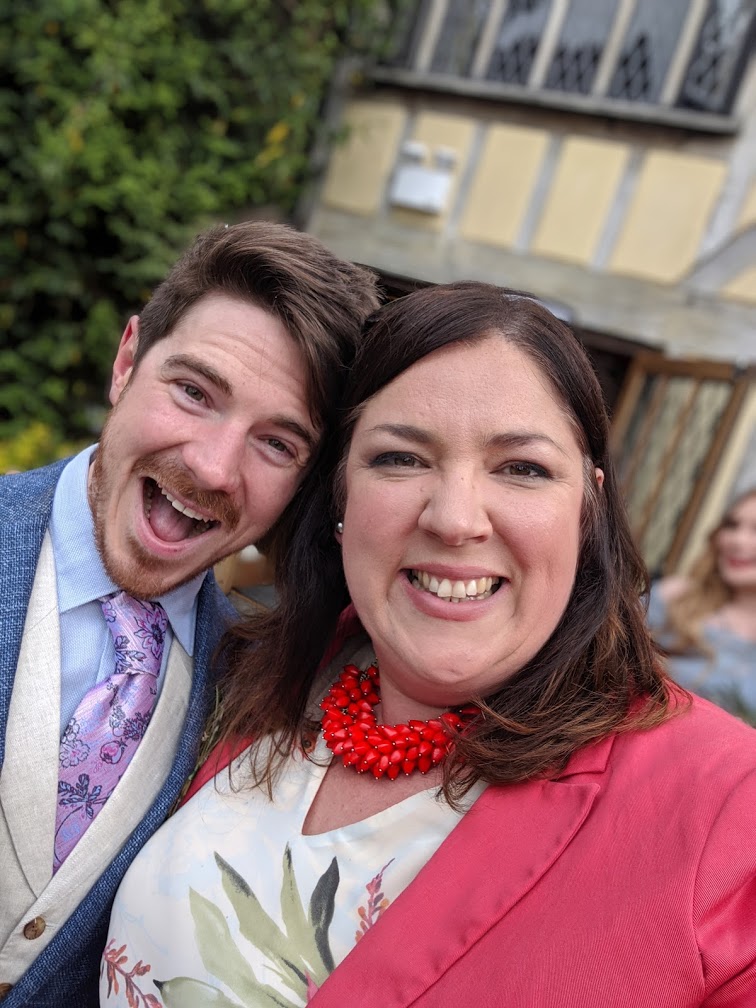 (All images in this blog taken by Jenny Knight)
Venue: Cain Manor (https://bijouweddingvenues.co.uk/cain-manor-wedding-venue-surrey/about-the-venue)
Celebrant: Jenny (https://knightceremonies.co.uk/)
Florist: https://www.sonningflowers.com/
Singers: http://www.gemmaashley.co.uk/
Lights: https://www.partylights.co.uk/
See more about
Surrey
Ceremonies