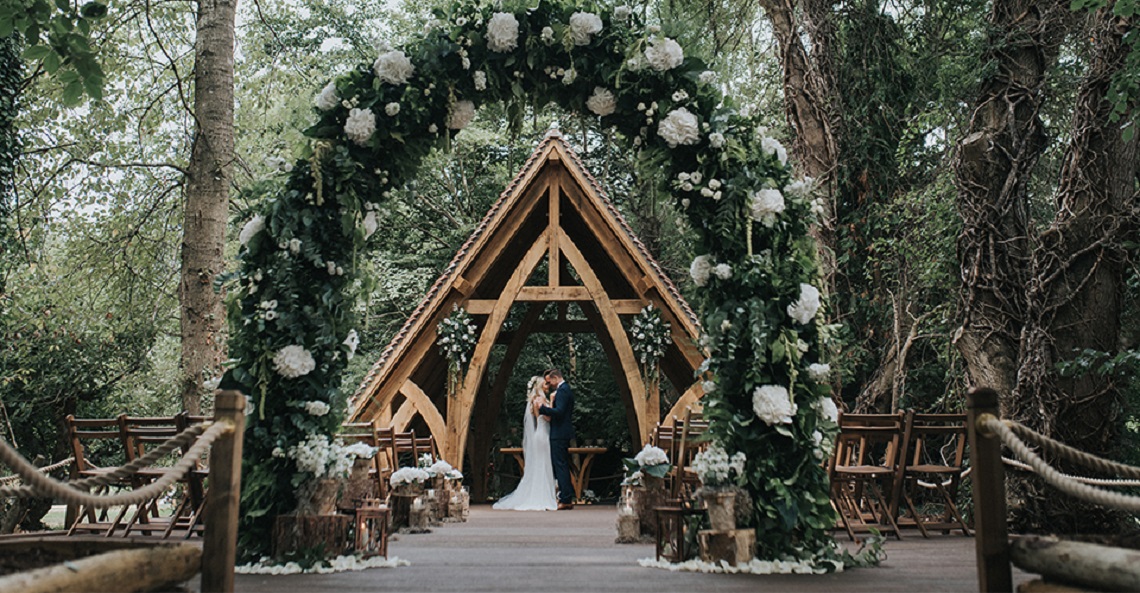 Yesterday saw me completing a wonderful weekend of weddings at this exciting and pretty magical location at the stunning Rivervale Barn.
Launched only this week, my couple jumped at the chance to be the very first to marry outside under the canopy of leaves in this enchanting wooded setting by the stream.
Having only just returned from a pre-wedding trip to Canada and the USA, they began translating their wedding plans from an indoor ceremony to an outdoor one, and the barn staff were exceptional at helping us achieve this.
With my fully portable, battery operated and wireless PA system, we were all set for their wedding music outside, and the transformation of the space began.
(Images below were taken during wedding set-up)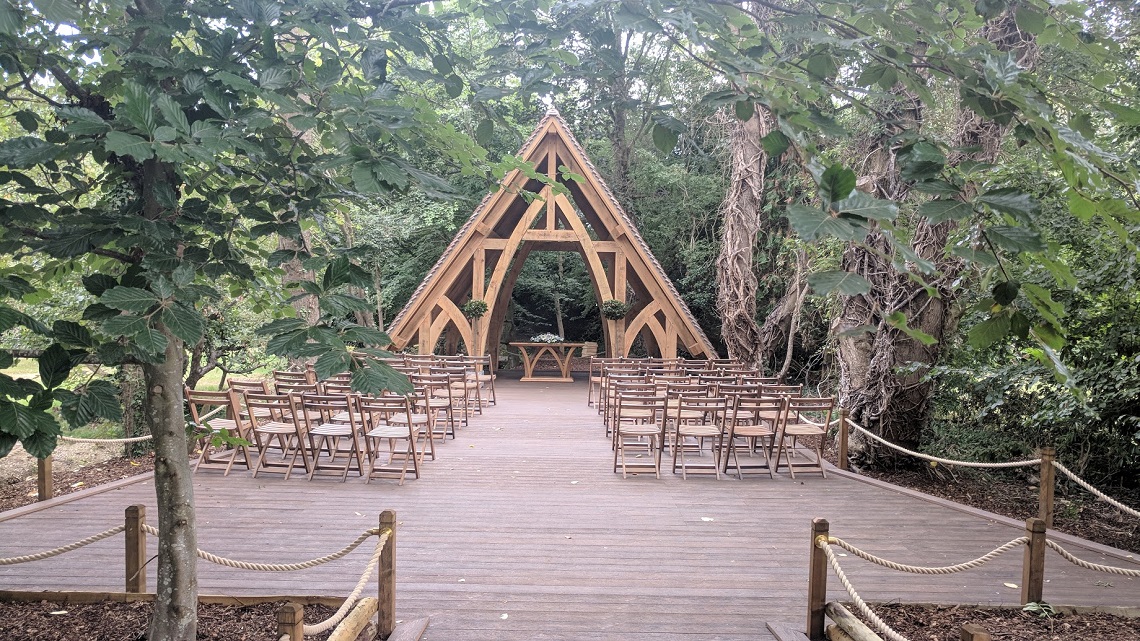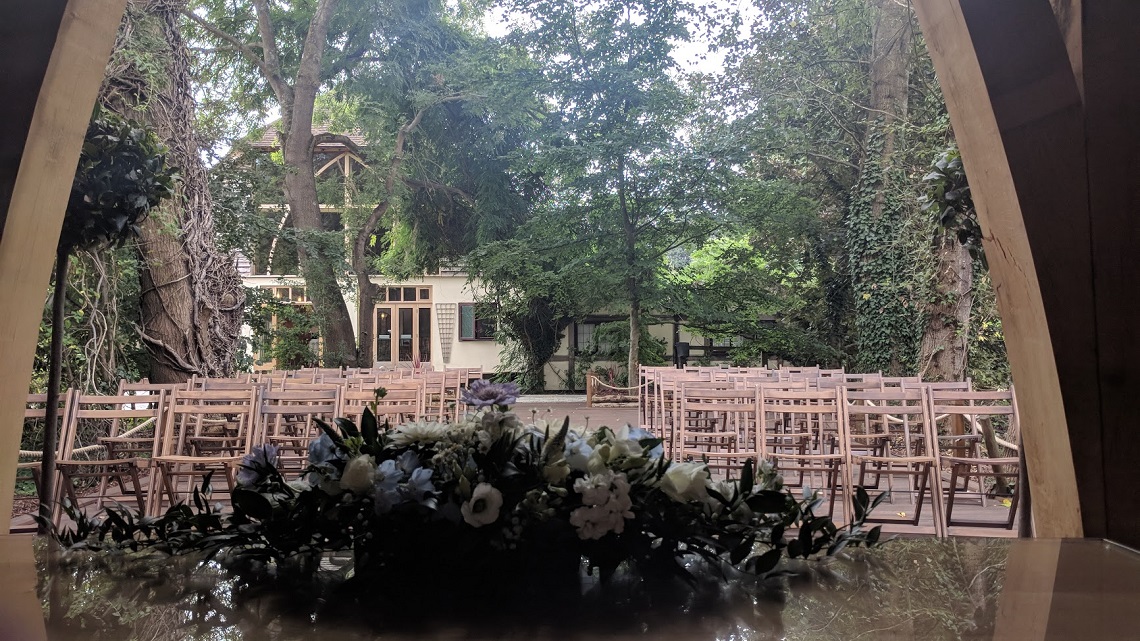 After many months of getting to know these two, the words for their unique and very personal ceremony just flowed into their script, and the result was something that perfectly captured the essence of who they are. I was so excited to be able to lead their wedding and to create a ceremony that everyone would remember.
As the guests took their seats, the gasps were audible. This place is magical! As I welcomed them and explained that we were all a part of something very special, witnessing their loved ones committing to one another in this spectacular space, we were all about to make history!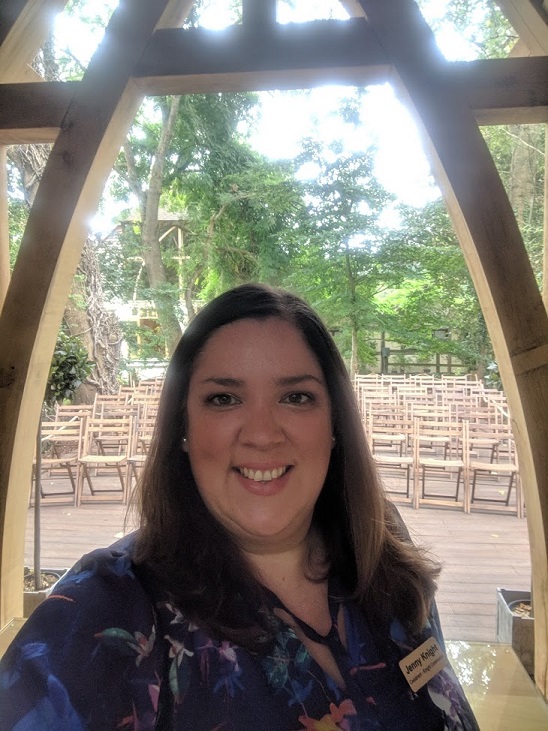 As the ceremony began, we settled in for what became a relaxed, fun yet sentimental journey, a trip down memory lane for everyone there. We spoke about their chance meeting one night, their first date visit to a pet shop to buy a goldfish, their lovely engagement story, details of their travels, and their dreams for the future. We had a great reading from the bride's brother, and a lovely surprise for both mums too. The couple chose to share some very emotional words with one another, and we got to see just how much this commitment means to them both.
"Taking yourself out of the day-to-day, and enjoying new and wonderful things has set the foundation for a fun-filled and glorious future for this pair."
As the couple signed their commemorative certificate, they asked the two very special people join them. The groom's lovely nan, and the special young lady that introduced them to one another and has been there right from the very start. Such a lovely gesture!
As I concluded the ceremony, we remembered all that we had heard and indeed witnessed, and my couple walked back up the aisle to rapturous applause and tears of joy.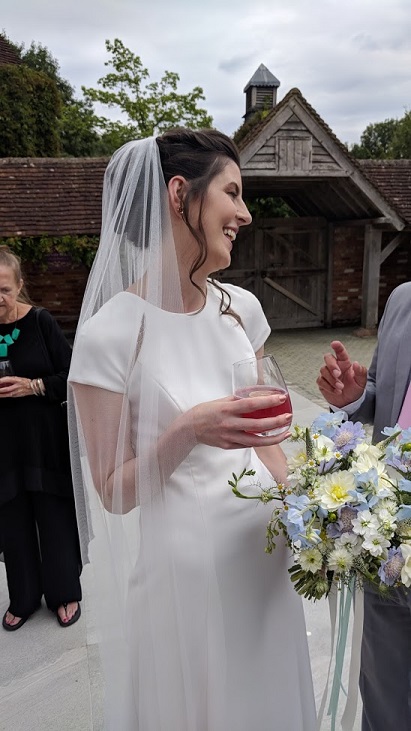 I didn't want the wedding to end, it was a very special one indeed. As I said my goodbyes, the bride's father hugged me and expressed just how grateful he was for the words written, the delivery, the atmosphere, and for helping the bride and groom create such lovely memories. I am always touched by the feedback that I receive moments after a ceremony, and especially from the couple's family. What a wonderful wedding!
Congratulations Mr & Mrs Meyler, you lovely, lovely people!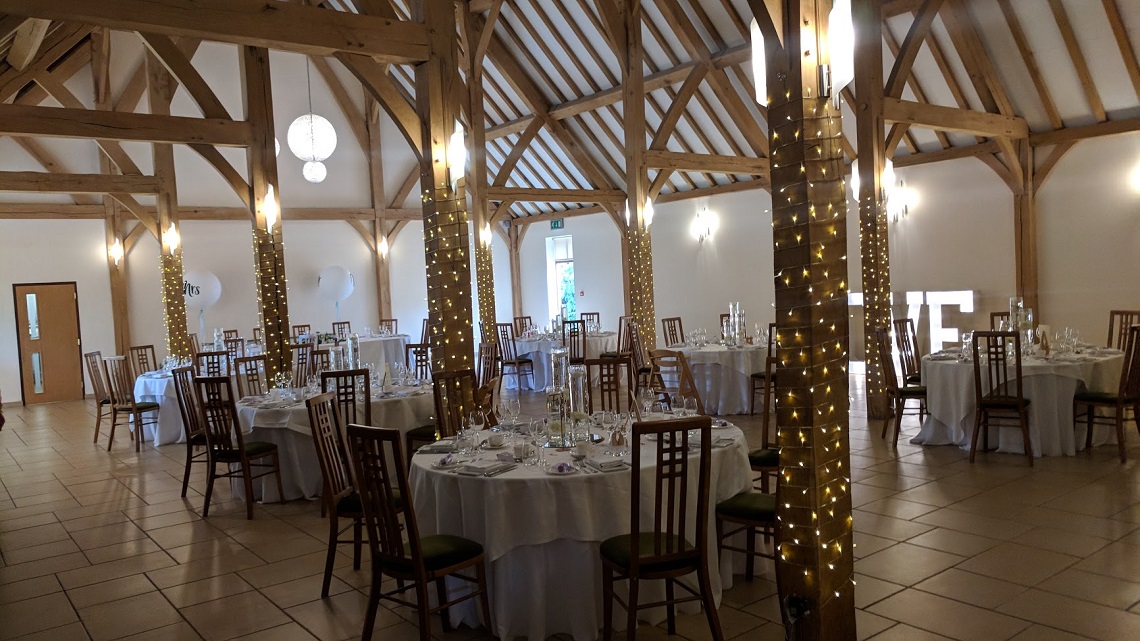 (images taken by Jenny Knight during ceremony set up)
-------------
Venue: THE SPINNEY at Rivervale Barn (http://www.rivervale-barn-weddings.co.uk/the-venue/outdoor-weddings/)
Celebrant: Jenny Knight (www.knightceremonies.co.uk)
Florist: Flower Monkey (http://www.flowermonkey.co.uk/)
Photographer:
See more about
Hampshire
Ceremonies