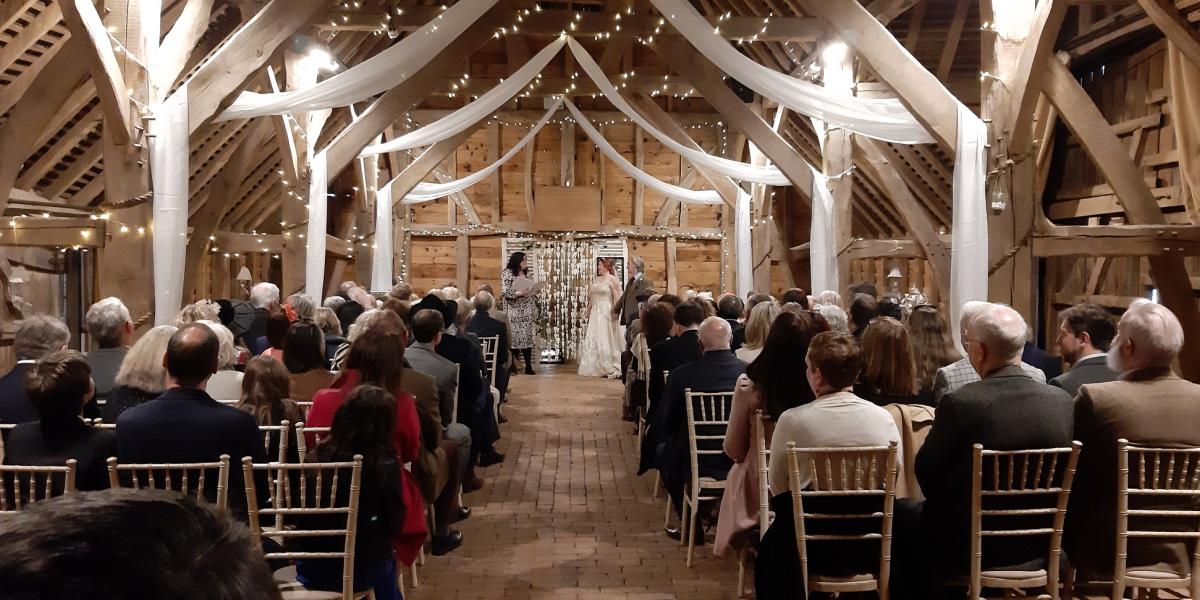 My lovely couple first reached out to me back in 2018, and were planning a glorious celebration at the wonderfully rustic and characterful Gildings Barn in the middle of the Surrey countryside.  It was set to be a great wedding, and we chatted and then met at the venue to run through everything.  After several postponements, many chats and meetings later, with new dates set across different seasons over the past 2 years, and then arriving back at a Spring wedding, we were finally all set to help these two celebrate their marriage!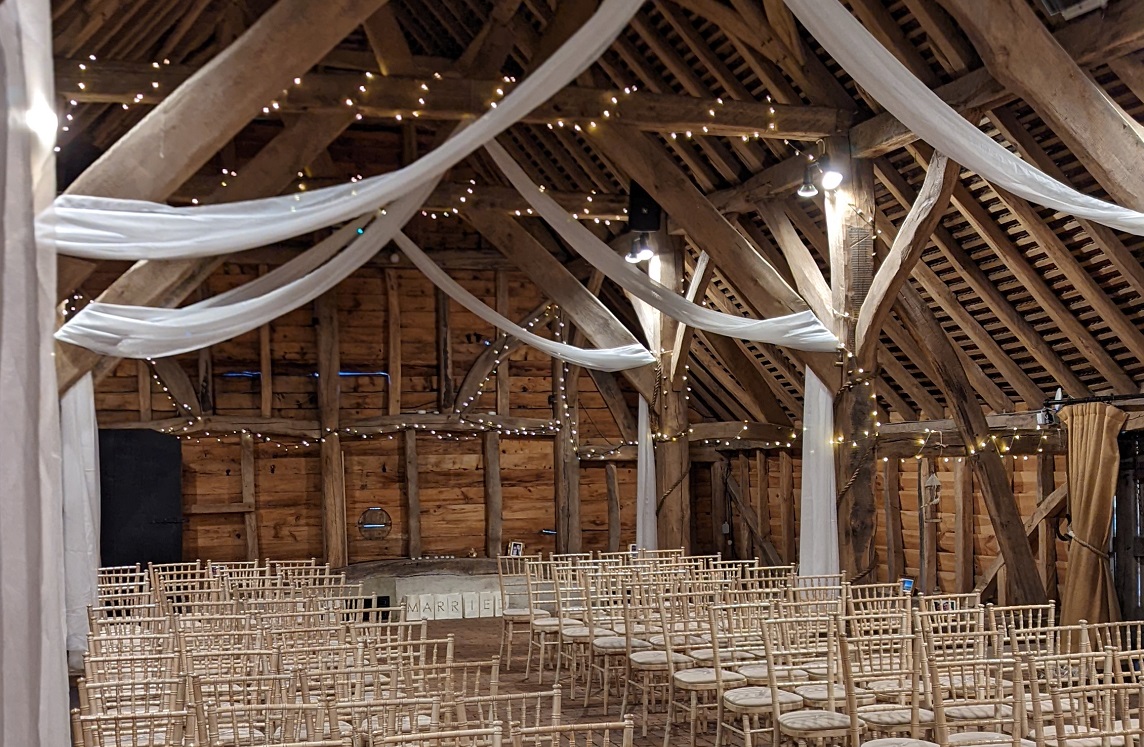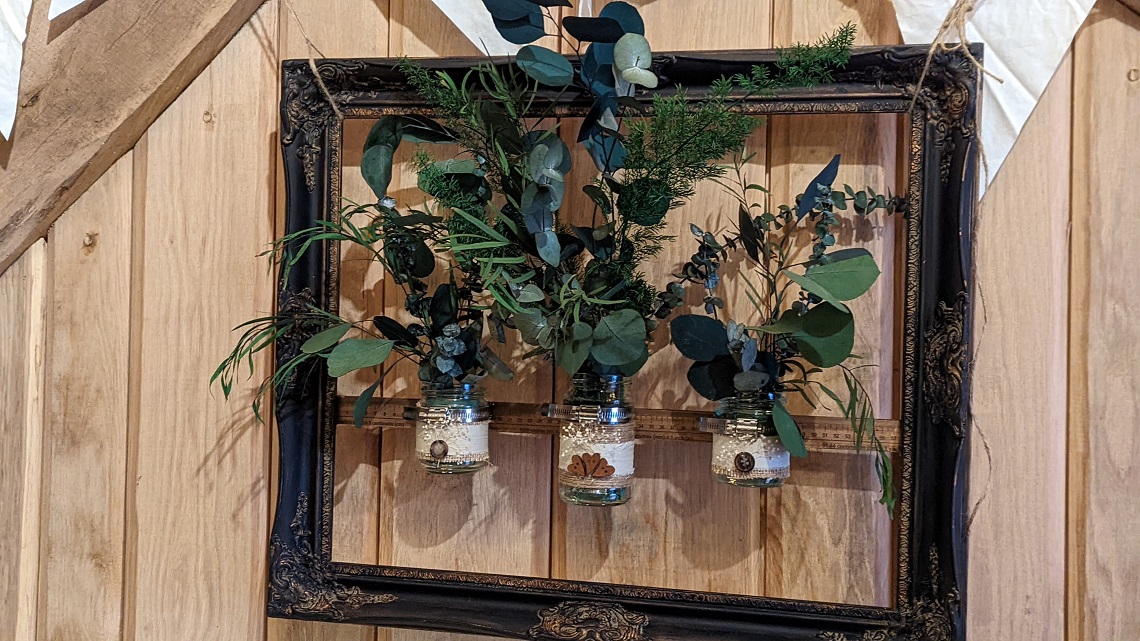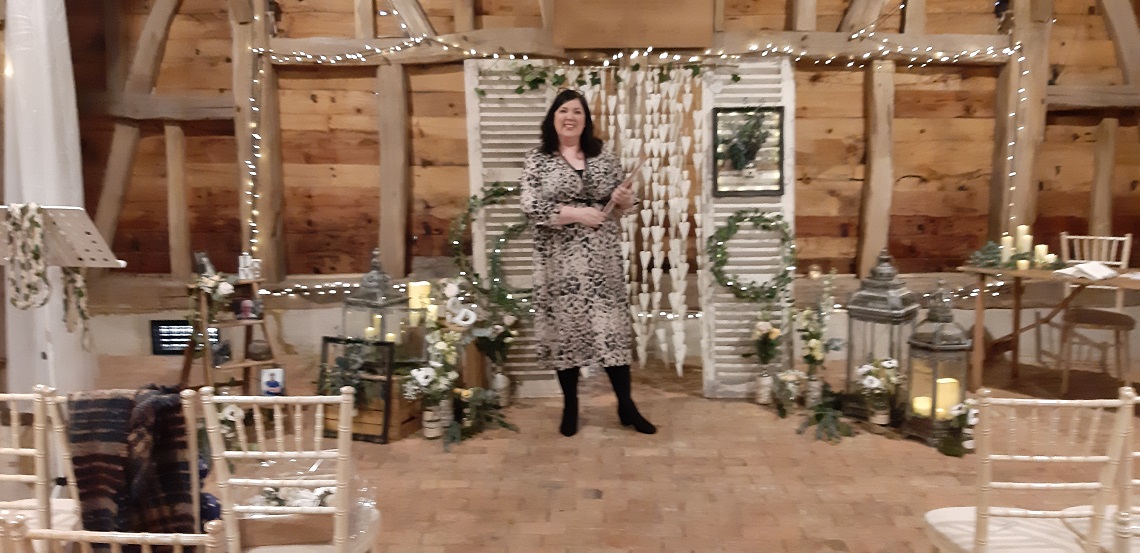 When I arrived, the barn was beautifully decorated as the couple had access the day prior to get everything just as they wanted it, and it was perfect!  It was awash with rustic charm, twinkly lights, greenery and some homemade decorative touches that were incredible.  My bride is a crafting queen (she has a 'she-shed'!!) and her creativity shone through in the decor on display.  
We met with the venue staff, gave a wave and a "hello!" to the catering team (we all know each other really well) and then chatted to the string quartet, the videographer, and the florist who was busy putting the finishing touches to the ceremony space.  It is always so lovely when everyone there is so friendly and we were all so excited for the couple to be finally having their day!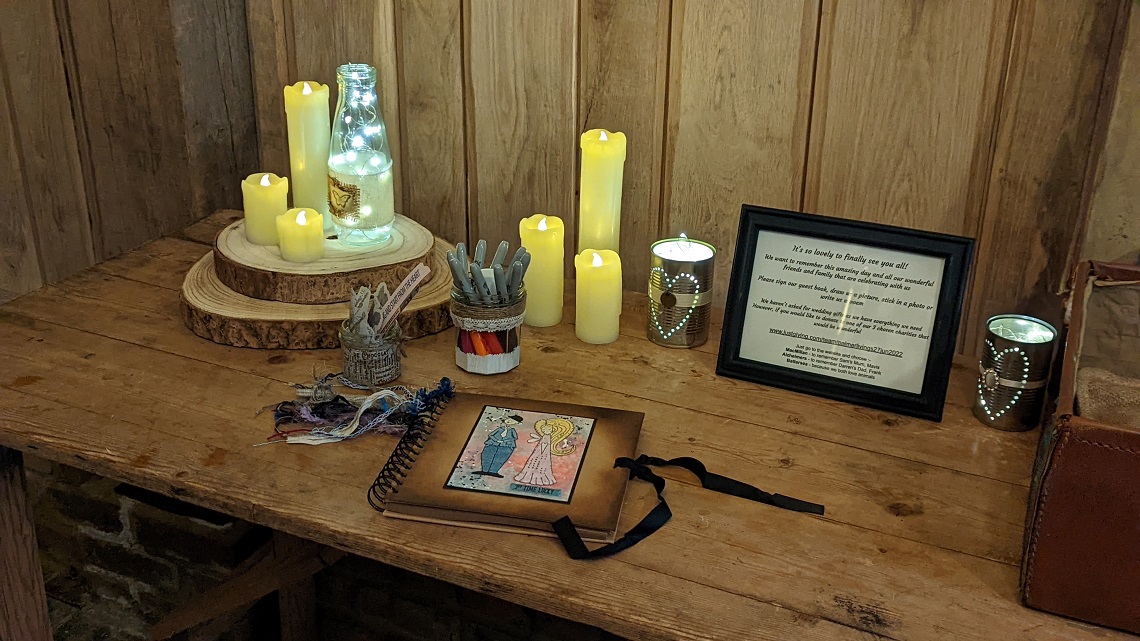 With all of our checks and chats completed, it was time to run through a few things with the groom and his best man, the two lovely readers, and the groom's mum who was going to have an important role later in the ceremony!
We had worked out all of the timing requirements beforehand, and so I made sure that all guests were seated and that the courtyard was clear as the bride was arriving on time and we delivered the welcome messages before I headed out to greet her.  This is another important and fabulous benefit to working with us, we plan in little moments that give everyone a chance to feel more relaxed and to have a breath before things get started.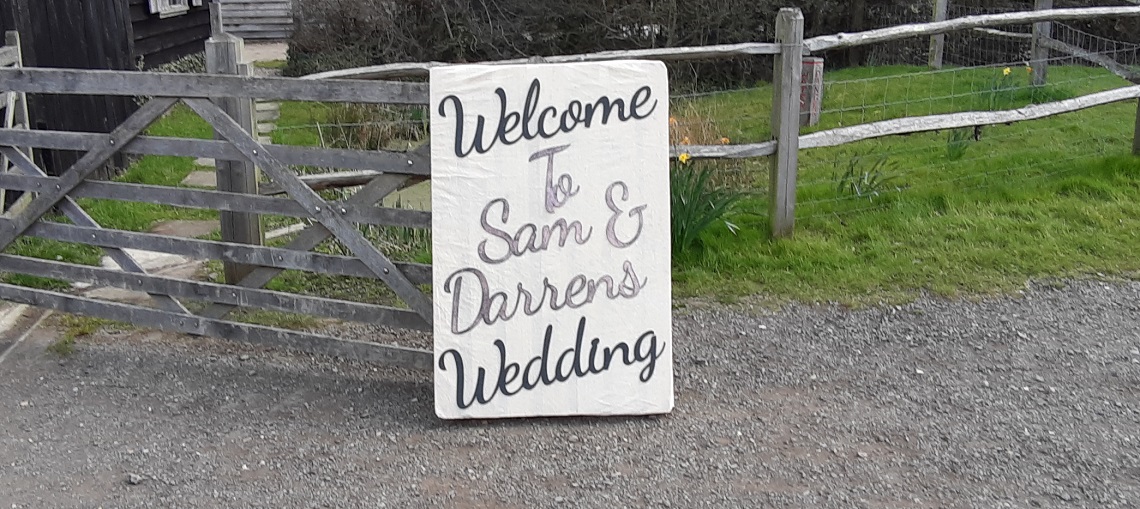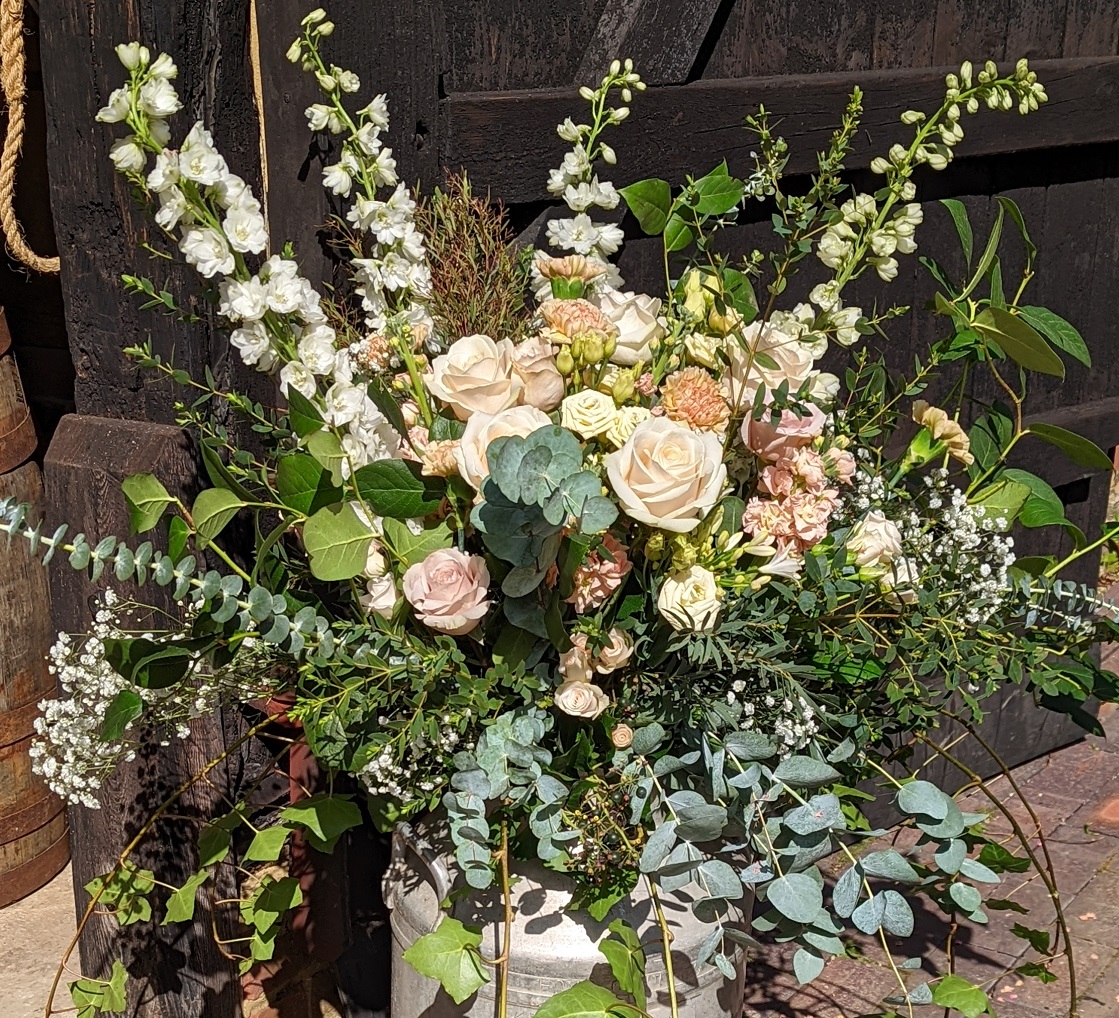 As I headed out to meet her, I saw her in the car, and she looked sensational!!  Beautiful, a little nervous, but totally ready to finally be having their special day and ready to go and greet her lovely groom!
After a quick catch up and some reassuring words, I returned to the ceremony space and awaited the cue that she was ready and in position, her friend by her side and all set to accompany her down the aisle.  She has a reputation for falling over (a lot!) and so there was a little tension around this moment, but it all went swimmingly. 
As she turned to reach the top of the aisle, I looked over and the groom, overcome with emotion, just let the tears fall and was clearly delighted to see his beautiful lady and relieved that it was all finally happening.  It took everything I had not to cry too, as I've been chatting to these two for so long, it felt like two friends were saying their "I do's"!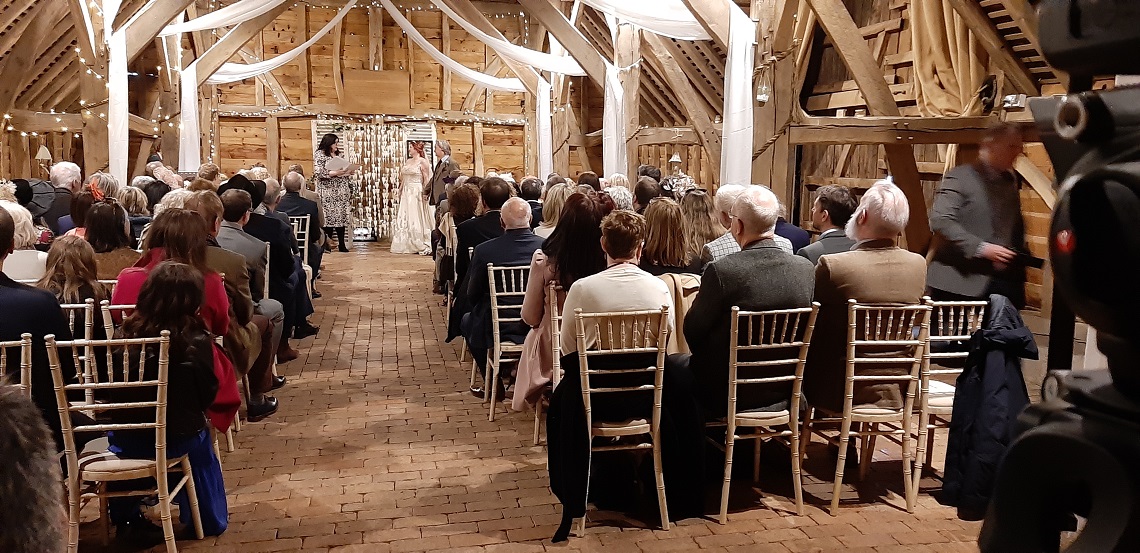 We settled everyone in, allowed the couple to take a breath, handed them tissues, and then gave them the biggest welcome!  The barn filled with applause and I began their lovely ceremony.
After welcoming everyone and asking their guests for their involvement, we set the tone for the ceremony, there were lots of smiles and a few teary eyes were in view from our positions at the front.  As their story unfolded, we had two readers, the bride's older sister, and the couple's friend, who did a fantastic job of delivering their words on such an emotional day. 
As details were shared about their journey, we made sure to keep their guests all engaged and there were several whoops and cheers throughout.  It was key for me to ensure we had everyone's support and for it to feel as inclusive as possible.  Everyone there was keen to be a part of things and it was so lovely to see them fully behind this couple and ready to help them party too!
"When the World stopped, their love (and determination) did not, and after several postponements and reorganisations, here we all are!"
The couple exchanged their vows, including some heartfelt words of their own, and then sealed their promises by exchanging rings with the help of the brilliant best man Nick.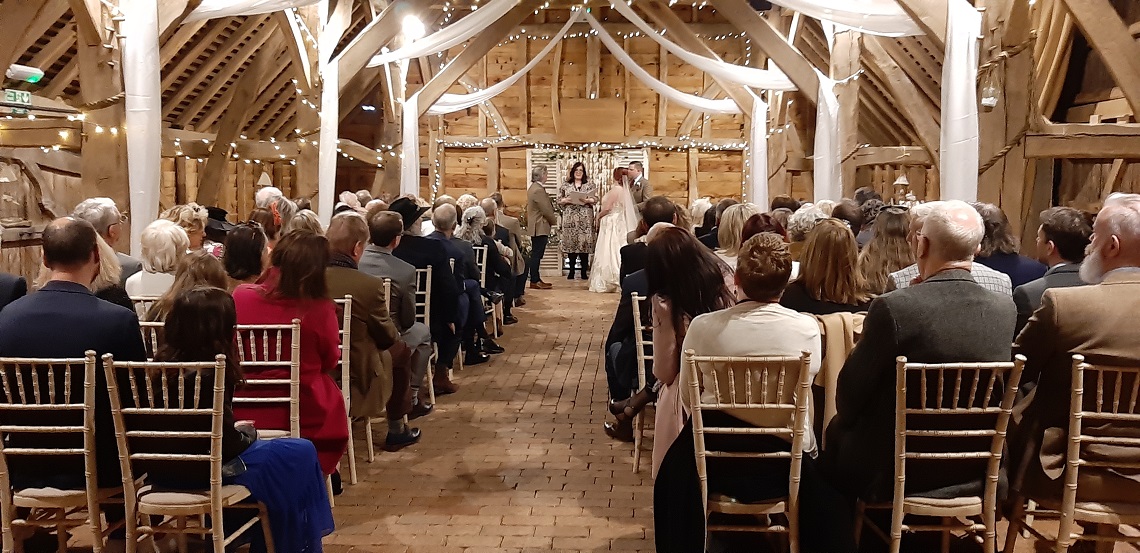 To conclude their ceremony, they chose to have a handfasting and we asked the groom's mum to come up and after only one brief run-through, she nailed it, and they soon had their hands nicely wrapped and I delivered a lovely poem as she did so.
The couple held their hands aloft for all to see, and then she tied the knot for the couple and they remained bound for their celebratory kiss.  We spoke about their ties, and the bonds that are in place and then the couple signed their wedding day certificate, joined by four witnesses.


As I brought the ceremony to a lovely crescendo, the guests, all armed with an alternative to confetti, were ready and waiting to shower them with love, (and tiny bubbles!), and the barn erupted as they walked back up the aisle to the beautiful live sounds from the string quartet.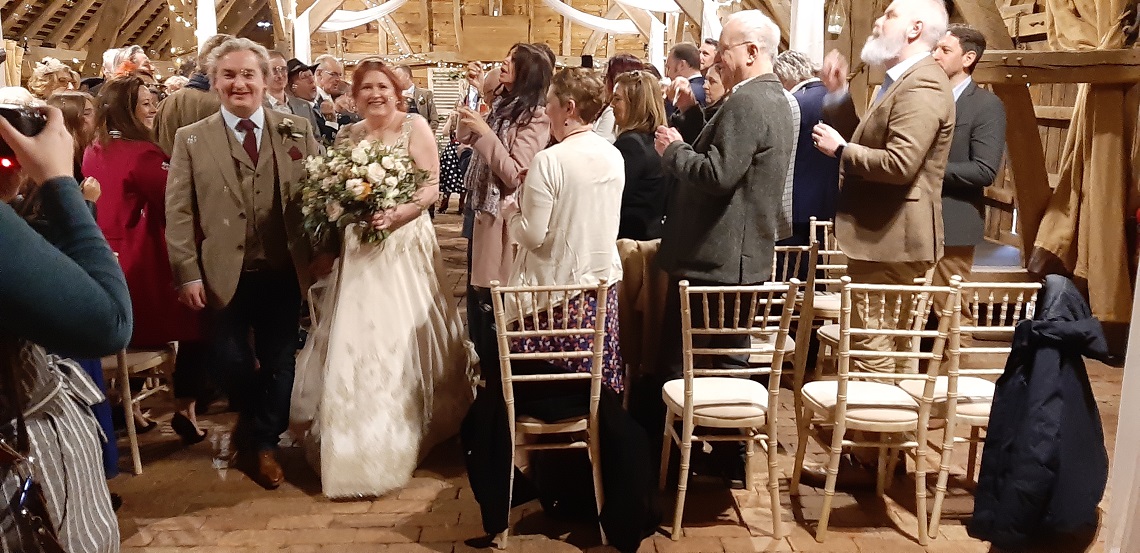 The relief in their eyes, the emotion and the sheer delight were so lovely to see.  They had finally tied the knot (literally!) and family and friends all came up to say how lovely it all was.  I could hear many of them congratulating the groom's mum for her big moment, and there were lots of hugs and words of thanks as we left the venue.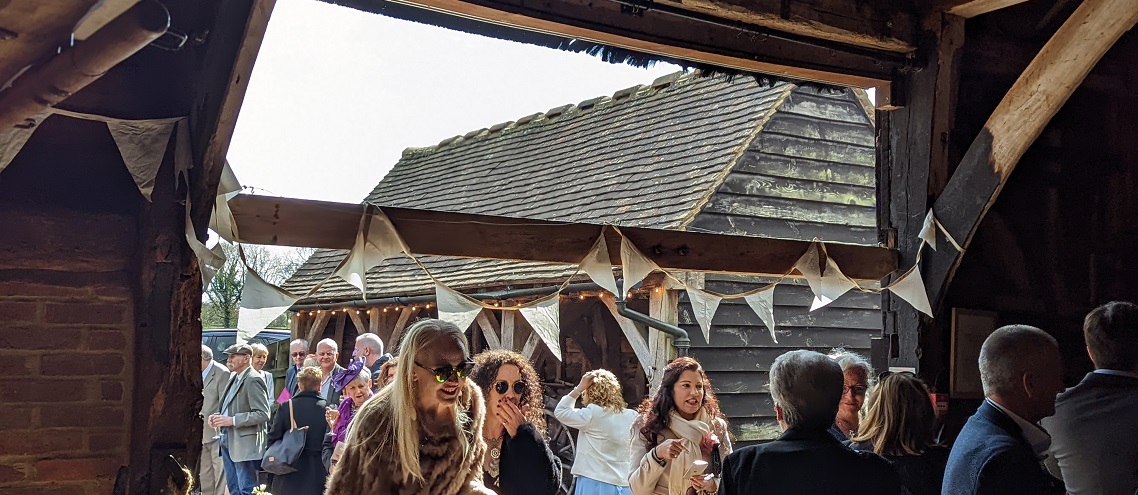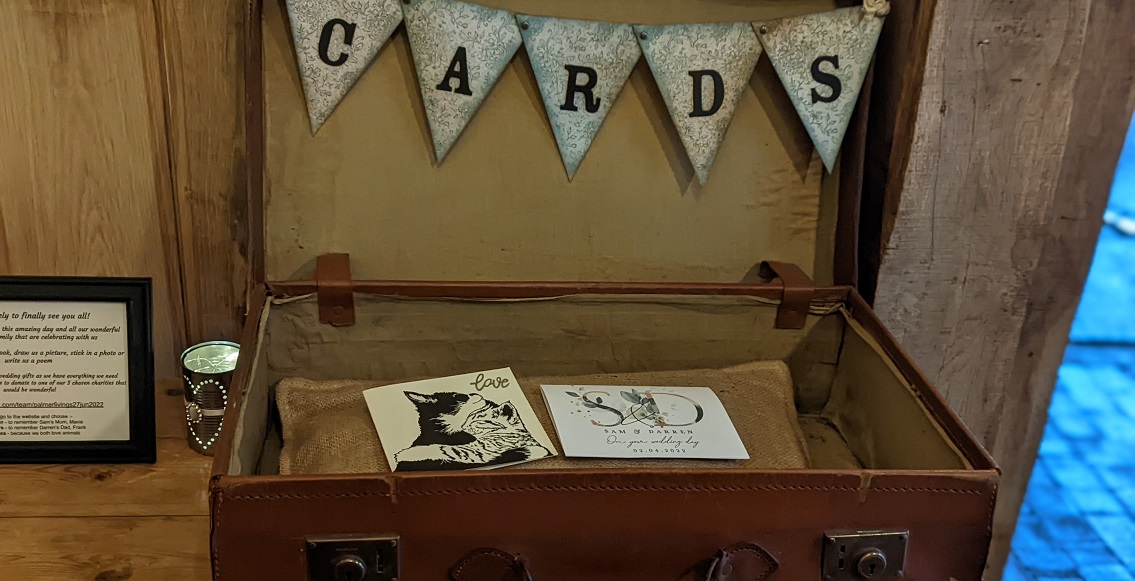 What an incredible couple, and a fabulous day.  I really did love this wedding, and am going to miss chatting to them about the wedding day plans!
Congrats to Mr & Mrs Palmer on your amazing day, and much love and happiness for your future.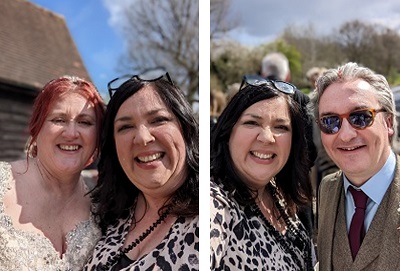 You are awesome!
Jenny x
(All images in this blog were taken by Jenny and Teona from Knight Ceremonies - we look forward to seeing the official pics soon!)
----------------
Dream Team:
Venue: Gildings Barn
Celebrant: Jenny from Knight Ceremonies
Videographer: Watch our wedding
Photographer: Amelia (Fresh Shoot Photography)
Florist: Johanna Pedrick Flowers
Catering and Bar: Browns Kitchen
String Quartet: Stretto Ensembles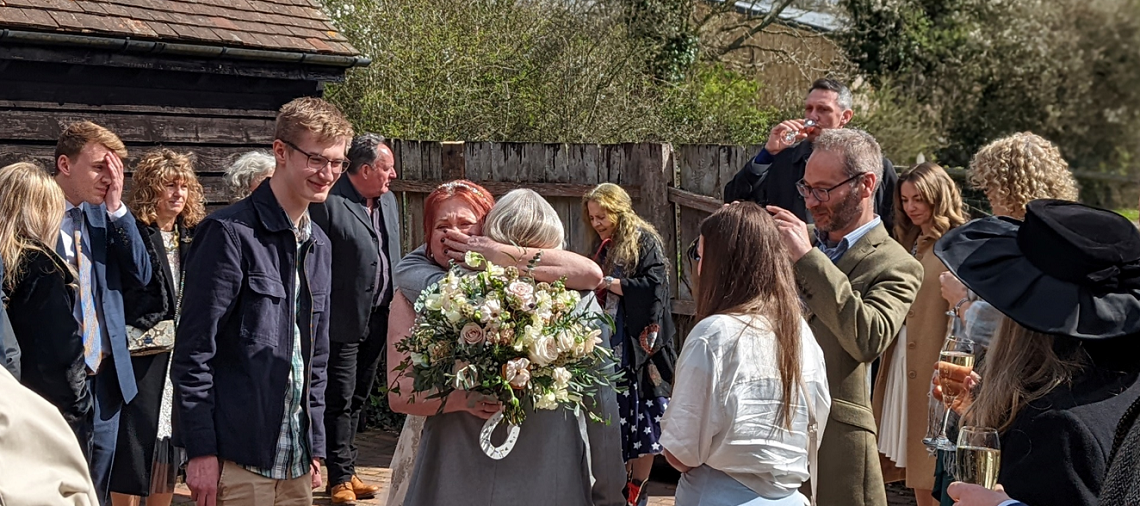 See more about
Surrey
Ceremonies