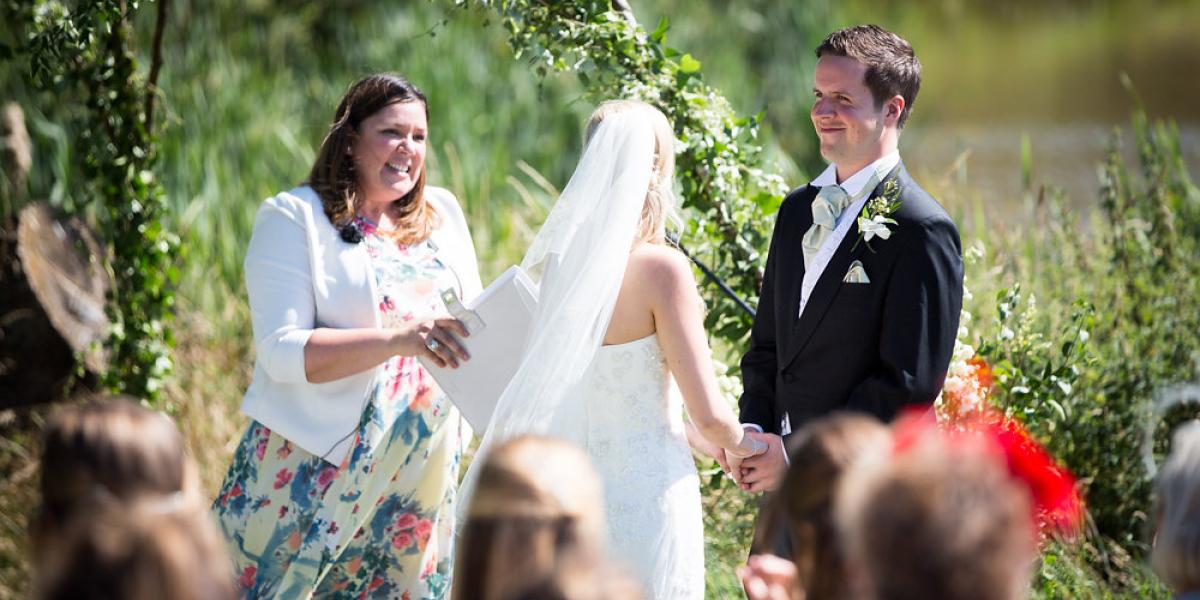 Hi, I am Jenny Knight, a creative and modern Independent celebrant. I have over 20 years of experience in the wedding industry, and I absolutely love what I do!
It is a huge part of a celebrants role, to get to know our couples, to translate all of the little details and the interactions that we witness into your bespoke and personal ceremony script. We write from scratch, and each wedding is totally different - just as each of our couples is unique too!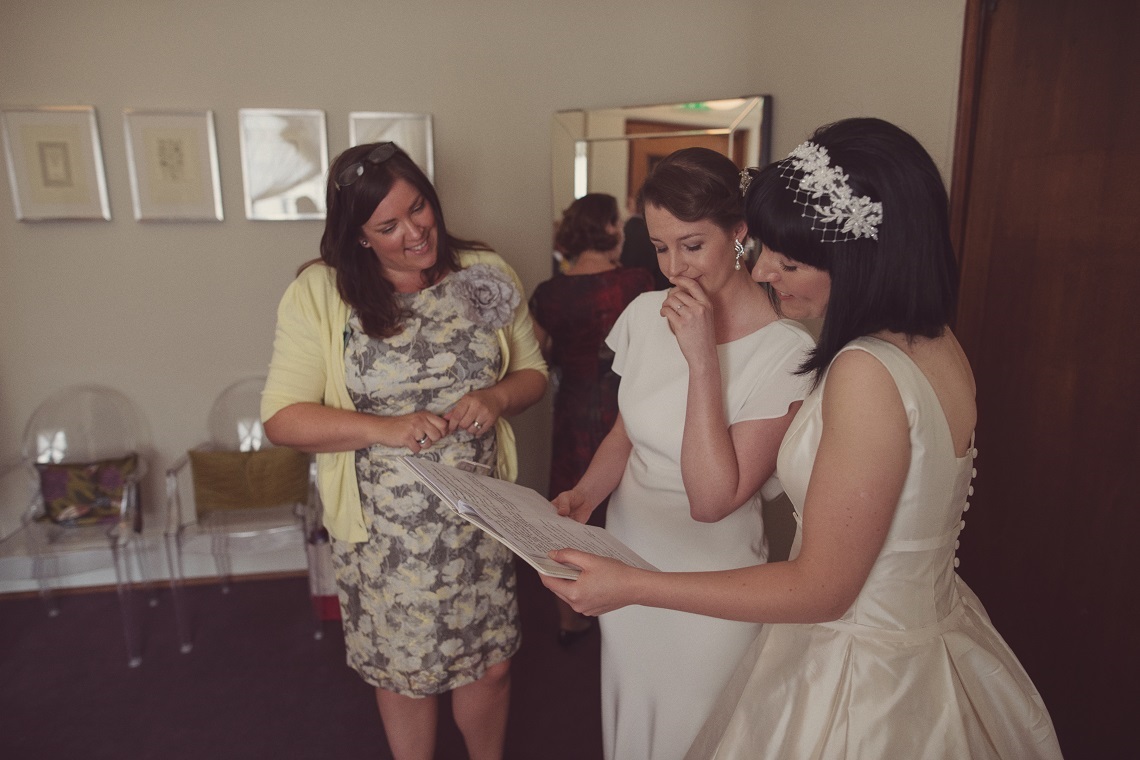 Are you both festival goers, sports fans, gamers or mad keen on travelling? Perhaps you have completely separate interests, or maybe you enjoy sharing many great moments together cooking or watching films.
Whoever you are, I love getting to know you!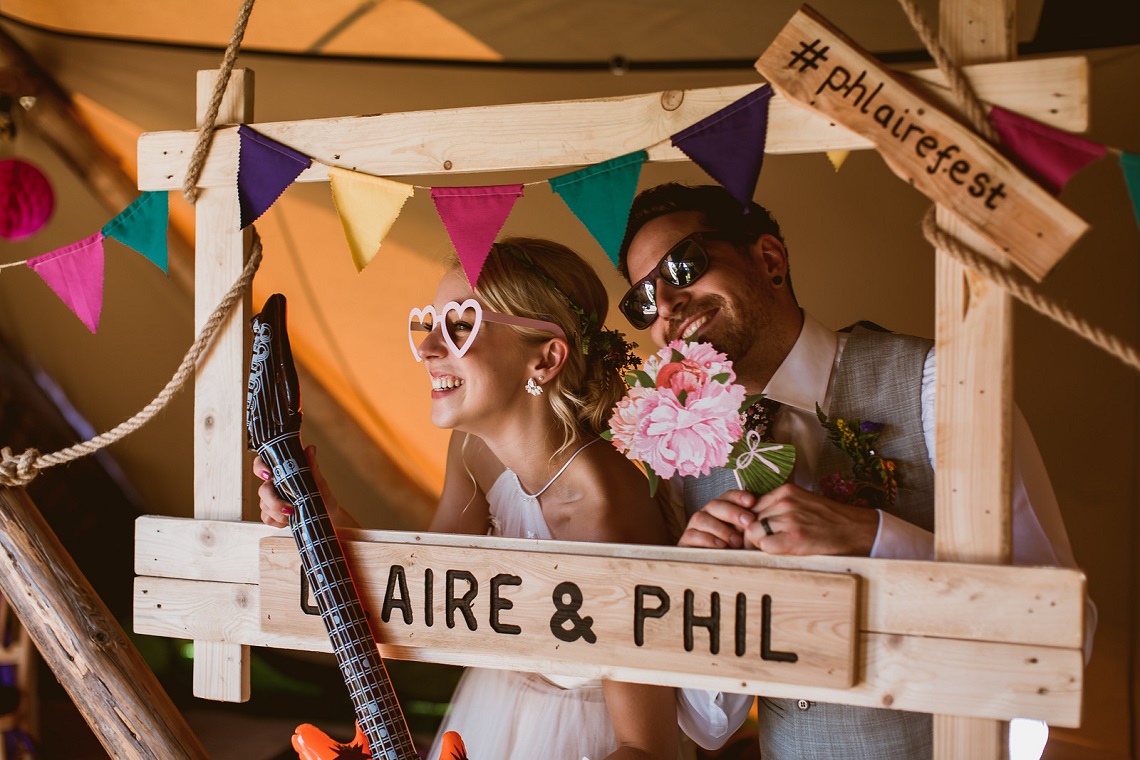 My ceremonies are well reputed for being warm, natural and engaging, and I enjoy making sure you feel relaxed and indeed that your guests feel a part of your day, not just spectators.
Why not have a look at some of my ceremony albums to see just what I mean, or read some of the fab testimonials here.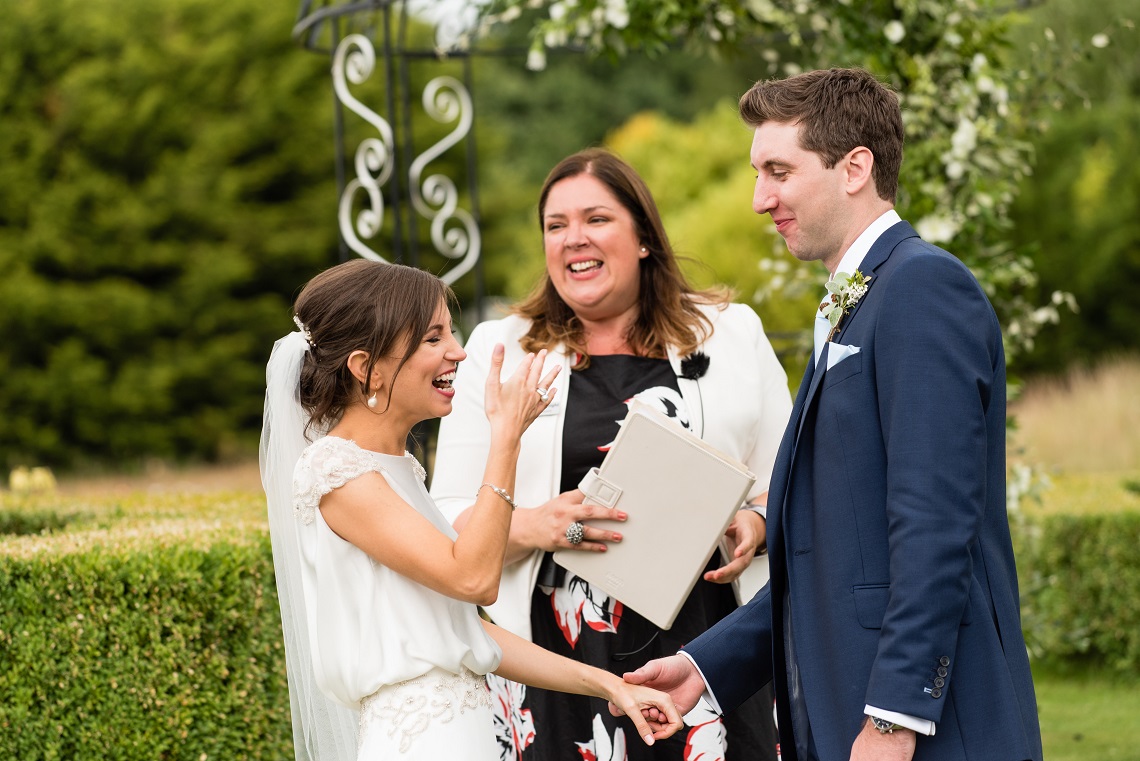 I appreciate that sharing lots of details with someone you don't know is possibly a daunting thought, and so before you reach out to me, here are just a few things about me that you might like to know . . . .
I love being immersed in chlorine (I am an ex-competitive swimmer!), I power walk on average 15K a week and last year I purchased an Oxelo micro scooter to join in with my twin girls on the school run!
I love a good BBQ, and celebrating ANYTHING outdoors! Walks in the countryside with fresh air and great views fill me with joy, and I love interesting architecture (Gaudi is a fave!), live music and city breaks.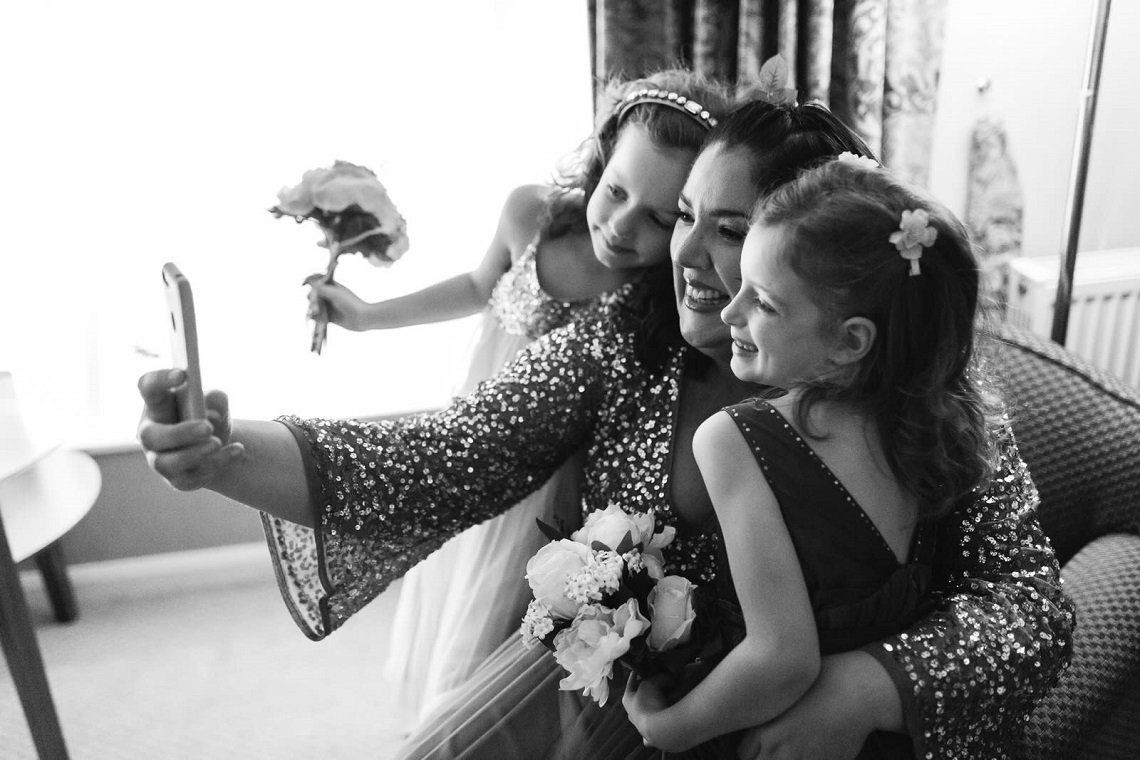 I am a wife to a great man, and a mum to completely wonderful twin girls. After a day of ceremony writing (and twin wrangling), I love cosying up with a cuppa (and my hubby!) to watch our favourite crime drama series on Netflix. We love meeting up with friends to try different 'Escape Rooms' and we are often found at various live music and comedy events.
I live right on the Surrey, Hampshire and Berkshire borders and so you'll regularly find me working in those counties, but I do travel to neighbouring areas and also cover destination weddings too!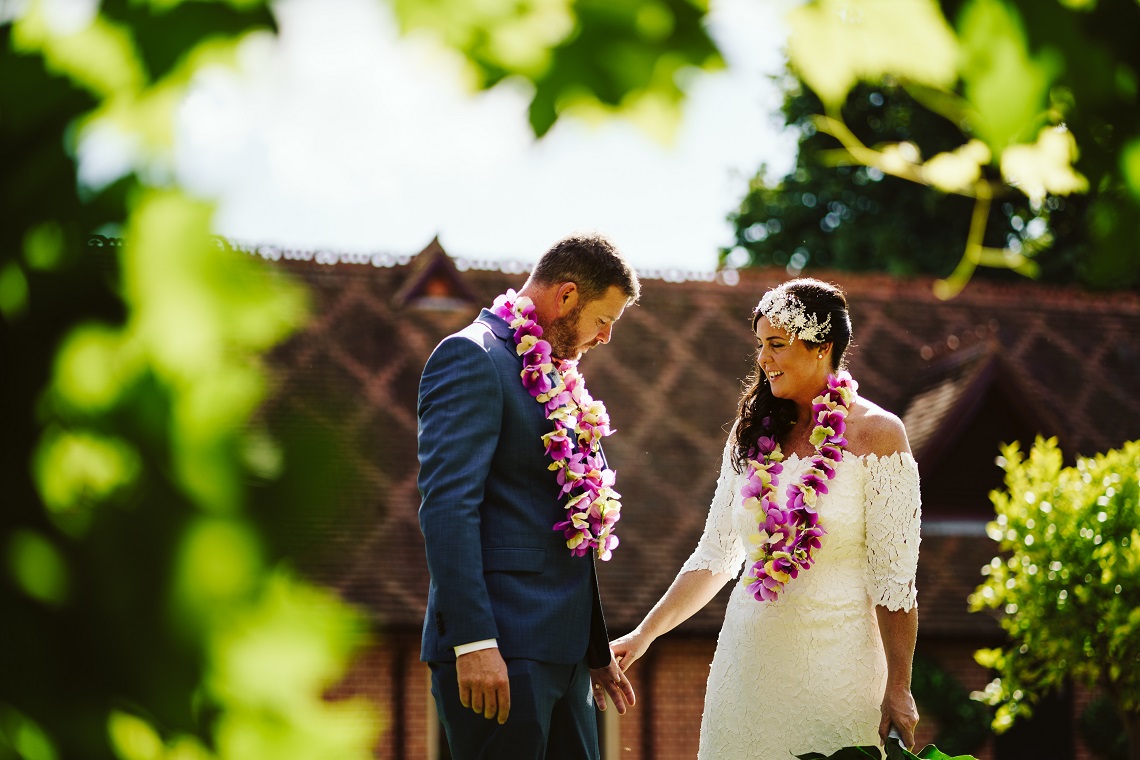 I trained with the Fellowship of Independent Celebrants (FOIC) and am a fully insured member of this organisation too. I have also been an active supplier member of the UK Alliance of Wedding Planners, and have a proven track record of operating within their high code of ethics for the industry.
I run a small and friendly forum for celebrants across the South, and I am part of several wedding networking groups which means I meet and work with lots of top industry professionals.
If you are thinking about your ceremony, I would love to hear from you. Let's make your celebrations unique to you, and absolutely unforgettable.
Jenny x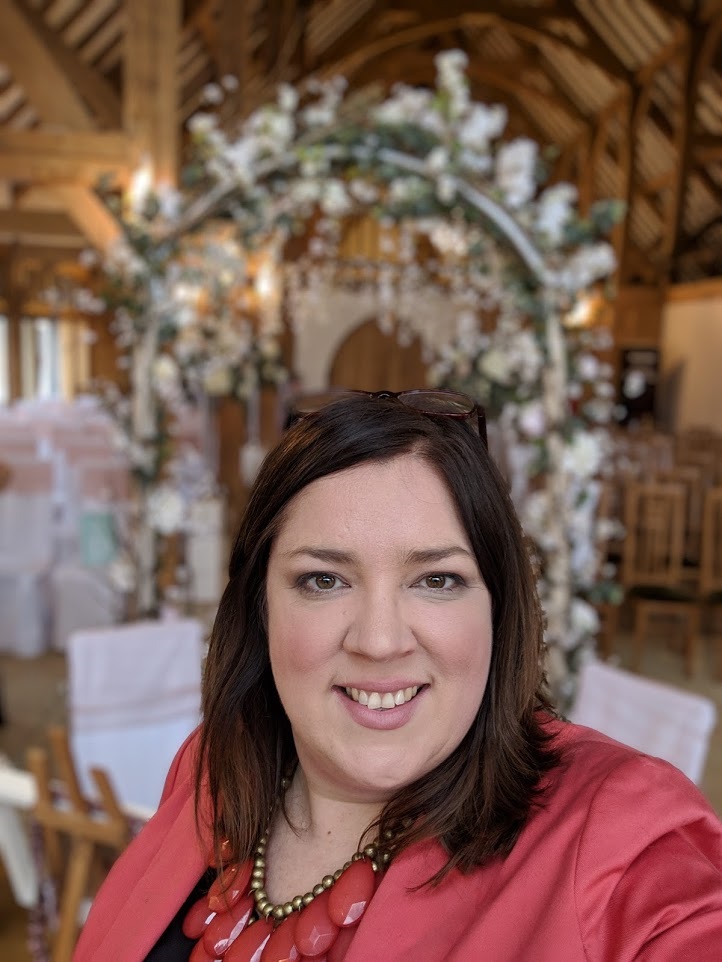 See more about
Surrey
Ceremonies