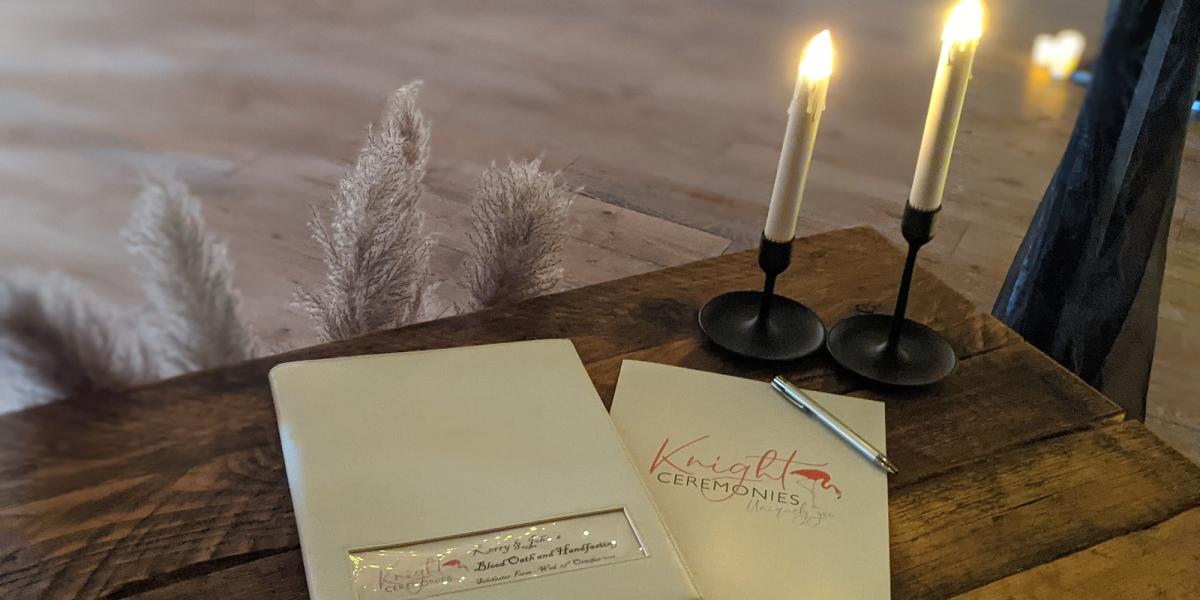 The lovely Kerry & John reached out to me after looking for a way to have a personal ceremony, something that authentically represented them both and their lifestyles and their love for each other.
Right from our first chat I could see the strength of feeling that they had about their relationship and their lovely blended family.  We talked through a few ideas and I began putting together an outline for their celebrations. As the date drew nearer, the script content evolved and we arrived at a wonderful dark, gothic heartfelt, authentic, love-filled ceremony!  I was thrilled to be a part of such a unique and personal day and seeing all of their hard work and efforts come to fruition on the day was magical.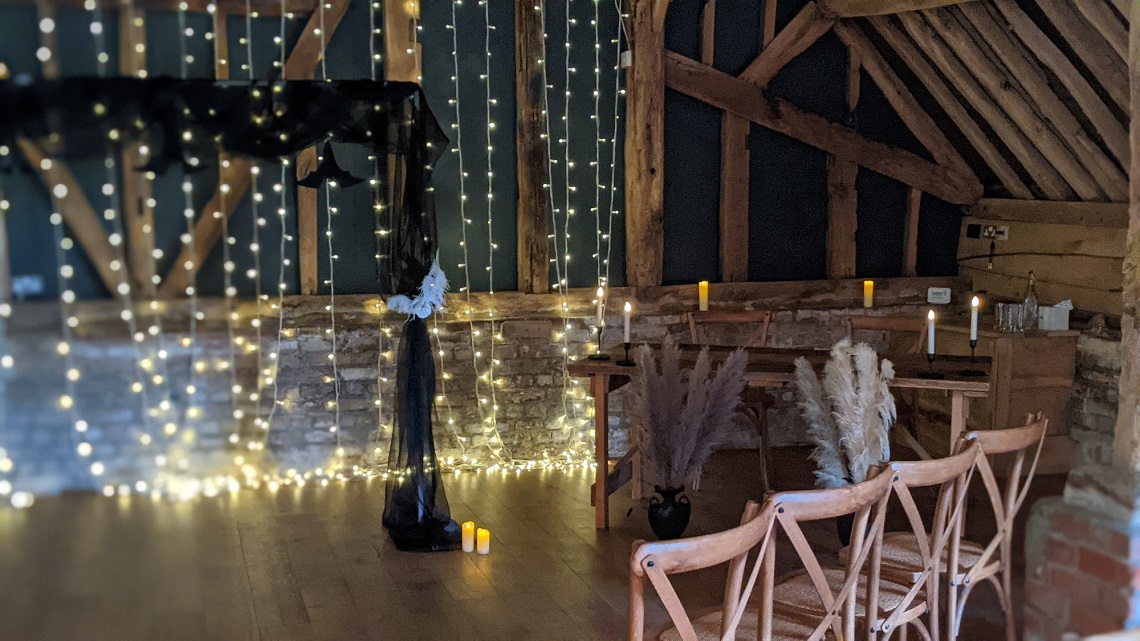 Sensing there were some nerves, I made sure we had a chance to run through everything upon arrival with all of those involved, which just wouldn't happen with a registrar-led ceremony.  Registrars arrive just before it begins and the couple have no contact prior to the ceremony with the person conducting the service, which makes what we do even more special.
It was a huge benefit to Kerry and John, having a celebrant, as there were so many details and such wonderful elements to this day that it was crucial to have it all planned out and choreographed so everyone knew what was happening and when.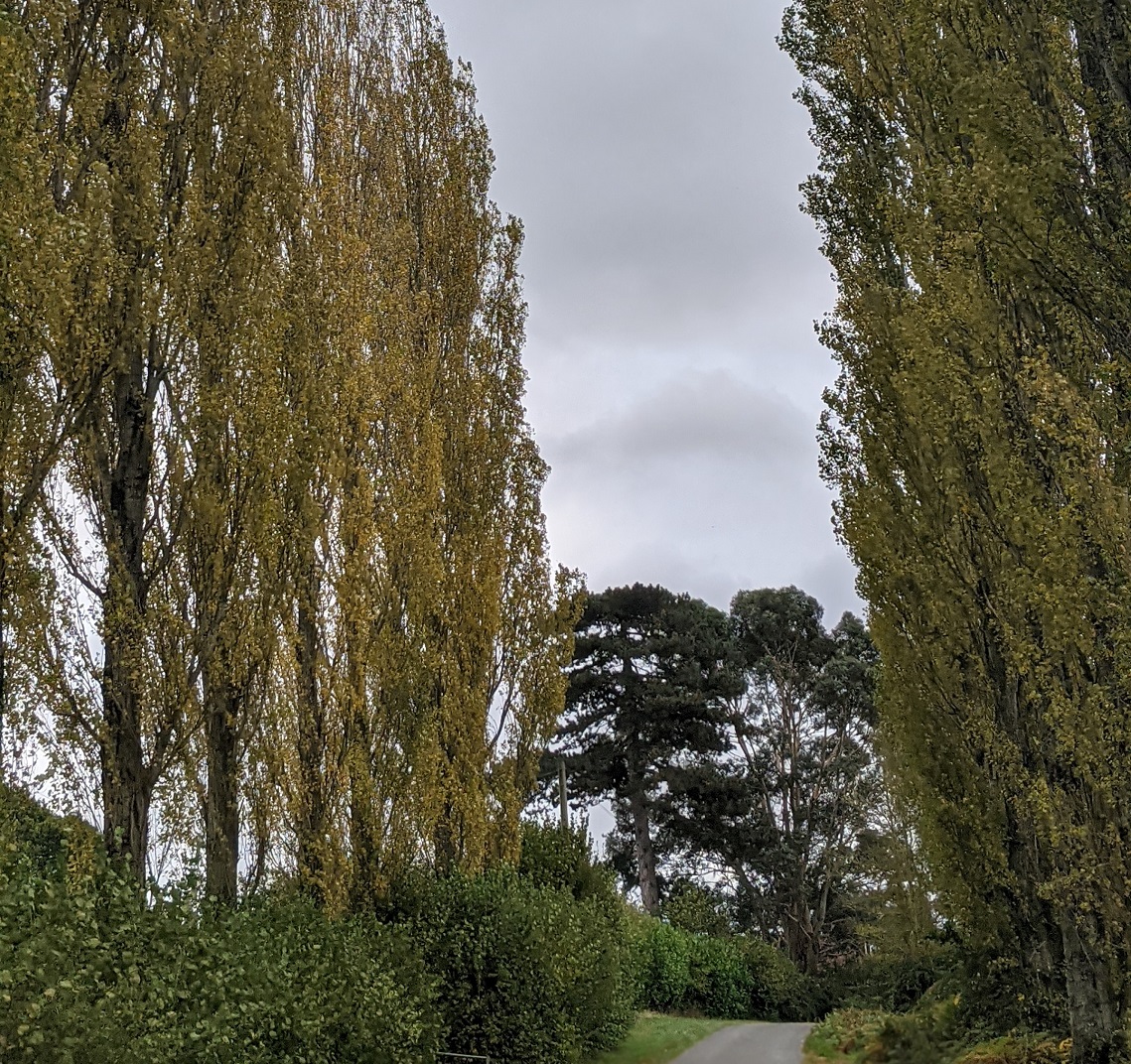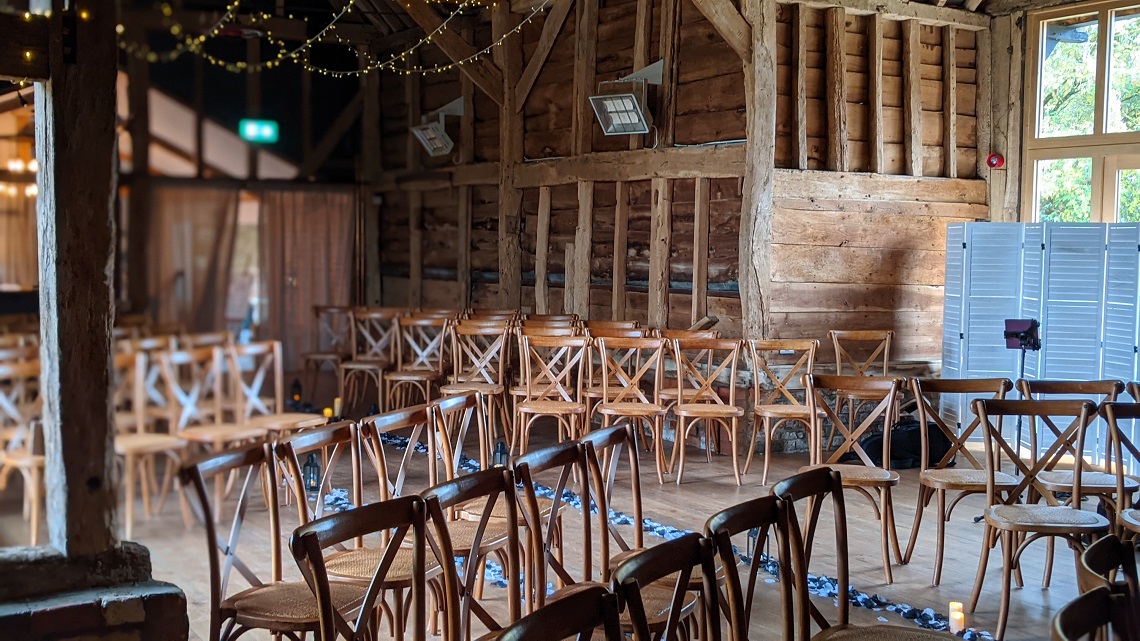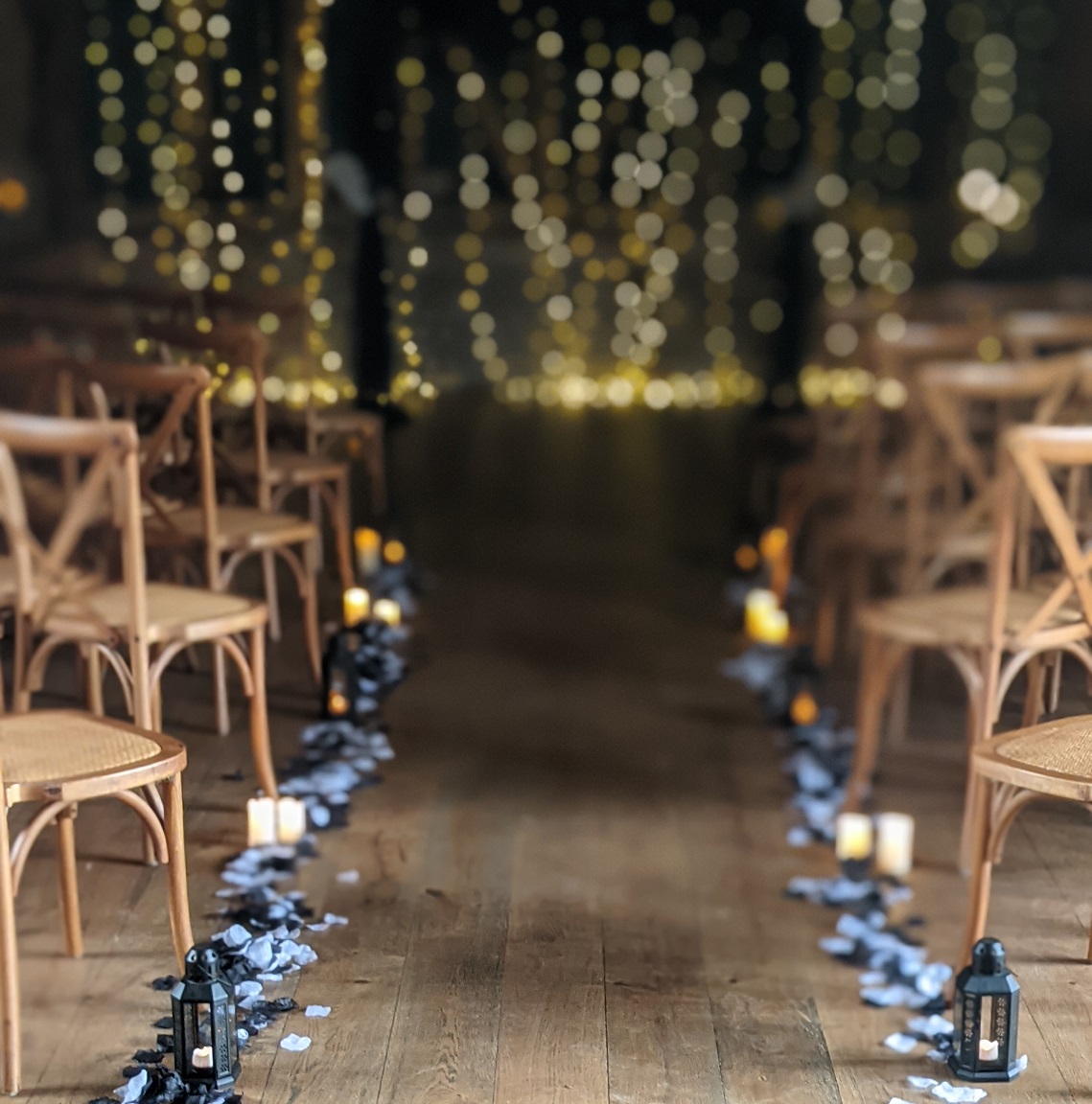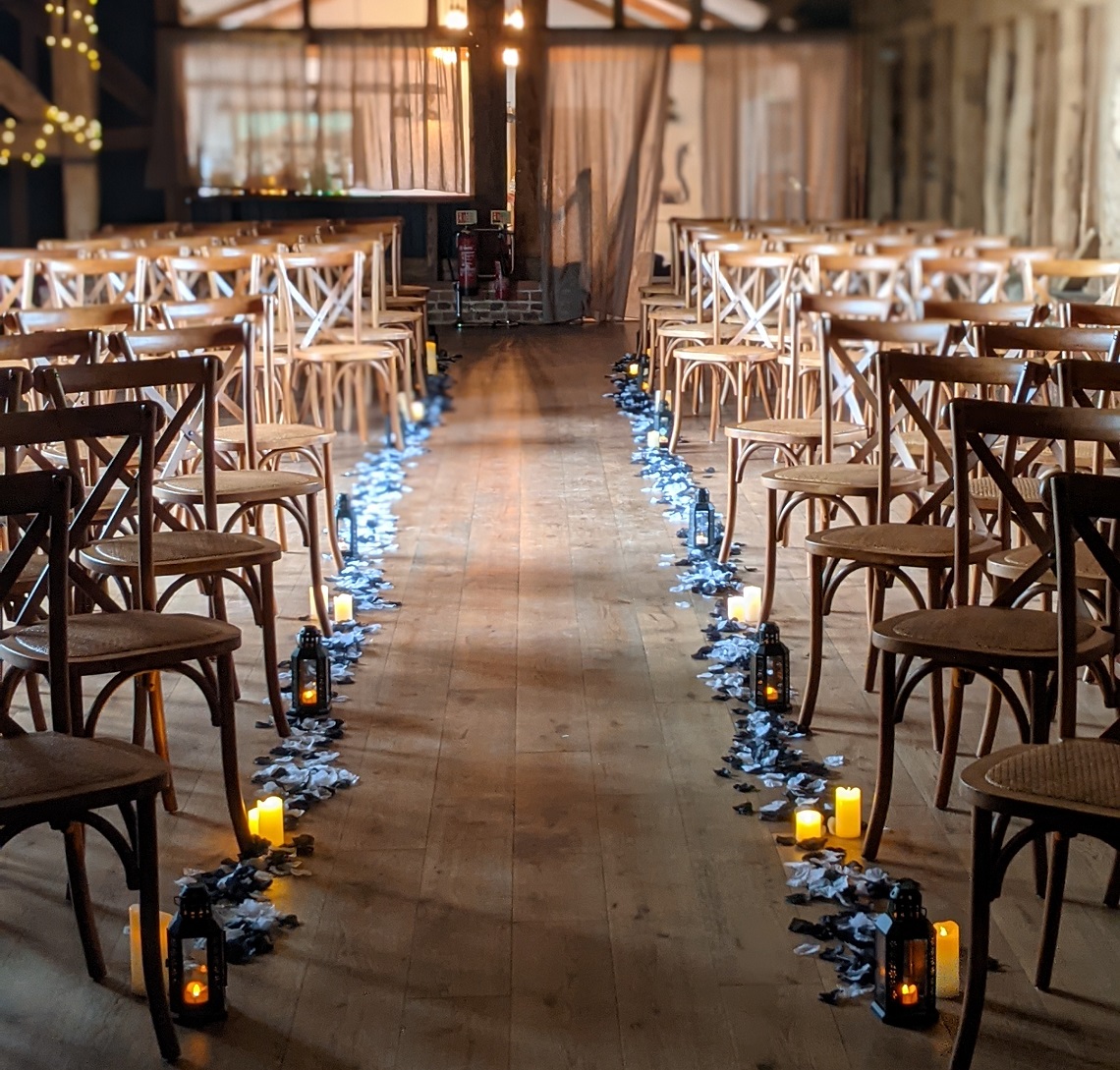 When I arrived, the venue was so welcoming, and the lovely Emma had everything in hand.  It is always a pleasure working with a venue and its staff when they embrace celebrant-led ceremonies, and together we worked out all of the cues, timings and how we could help one another during the lead up to start time.
As I entered the ceremony space, it was beyond what I could have imagined.  Lit by fairy lights, candles and adorned with lots of lovely gothic touches, the setting was perfect.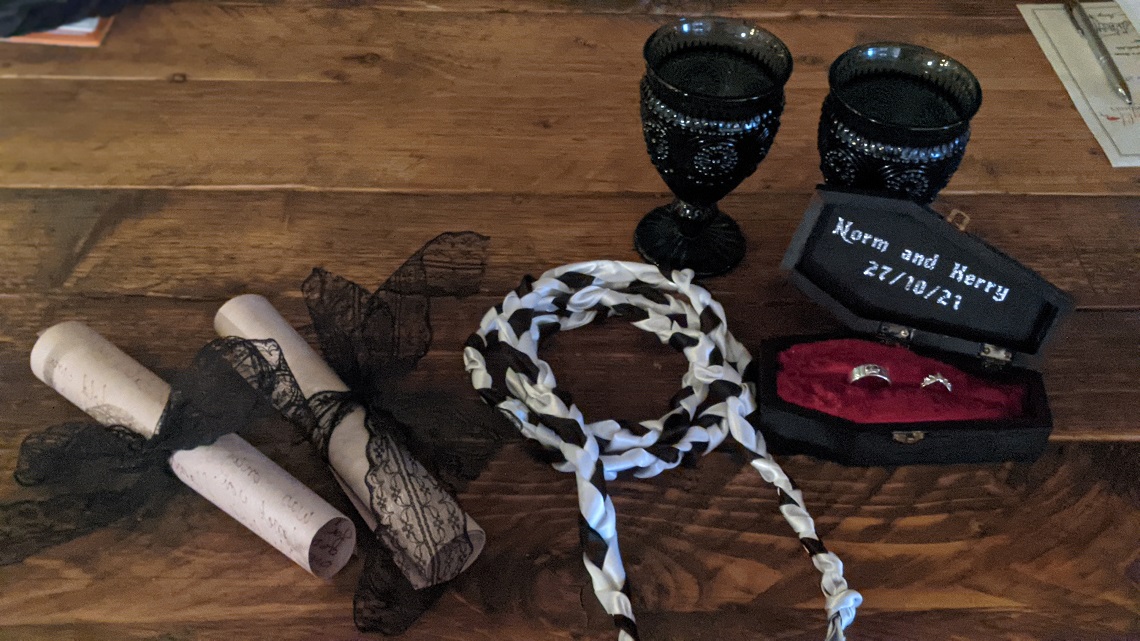 I set up my things, made sure we had everything ready for the ceremony in place and then headed over to chat with the bride and her bridal party.  The room was buzzing with lots of people getting ready, and a sense of excitement too! 
The bride was already looking stunning and as the finishing touches were put to her hair, we ran through a few elements and checked that everything was ok for her.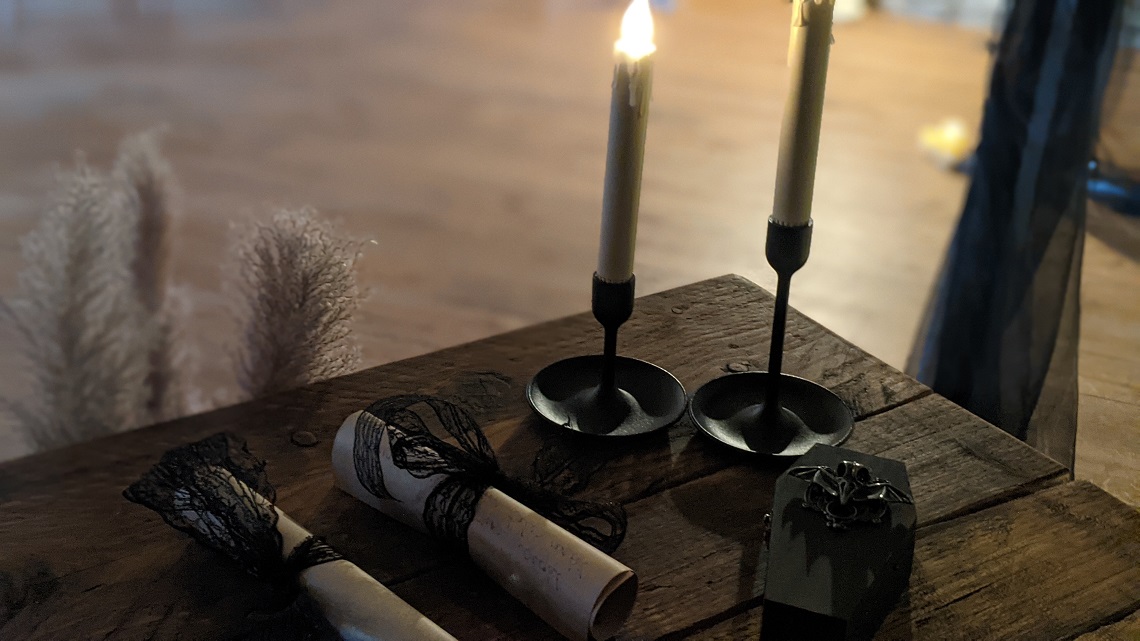 Heading back to the barn it was time to check in with the groom and his groomsmen.  They were all looking amazing, and although nervous, everyone was organised and ready to celebrate!  We ran through everything and I set aside some time to check-in separately with the lovely Archie who had the important job of escorting his mum down the aisle.  Working out the pace to walk in, what to do at the front and then where to go was all ticked off the list and he felt a lot more at ease.
As guests began to arrive, the already atmospheric room filled with chatter, gasps and looks of awe at all of the decor.  The feeling in the barn was one of excitement and anticipation as to what was going to happen.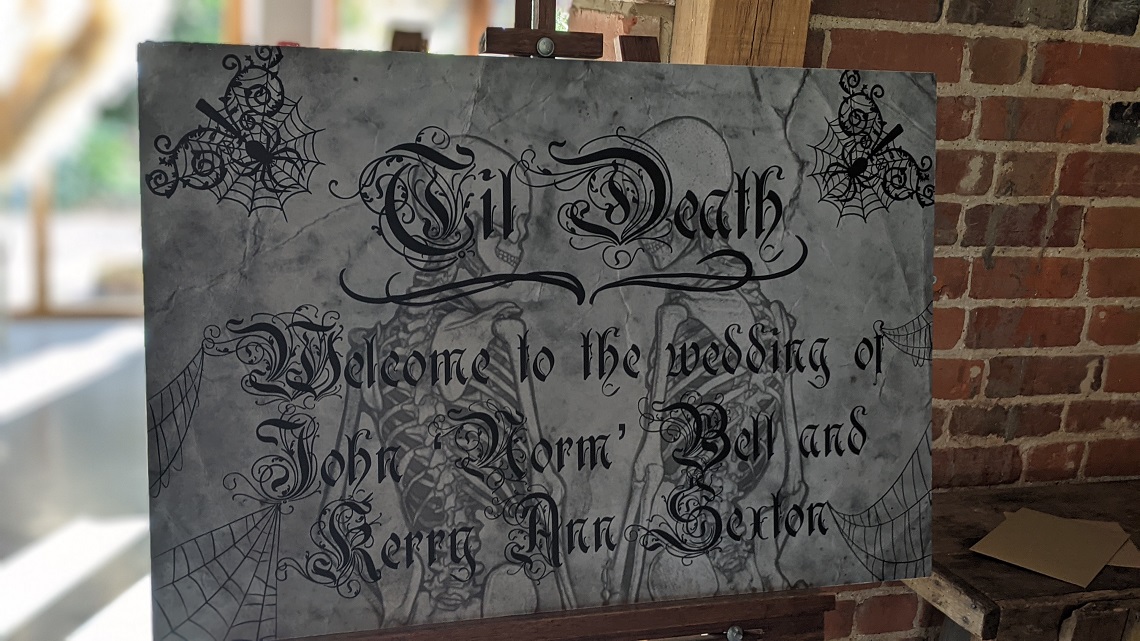 After delivering opening messages, and then greeting the bridal party to soothe a few last-minute nerves, and to check in with the bride and her son, it was time to start the ceremony.  The wonderful violinist Hollie filled the room with her beautiful music (They had picked a classical version of 'Once upon a Dream' from Maleficent) and the groom watched as everyone entered, and then had a clear view of his absolutely beautiful bride.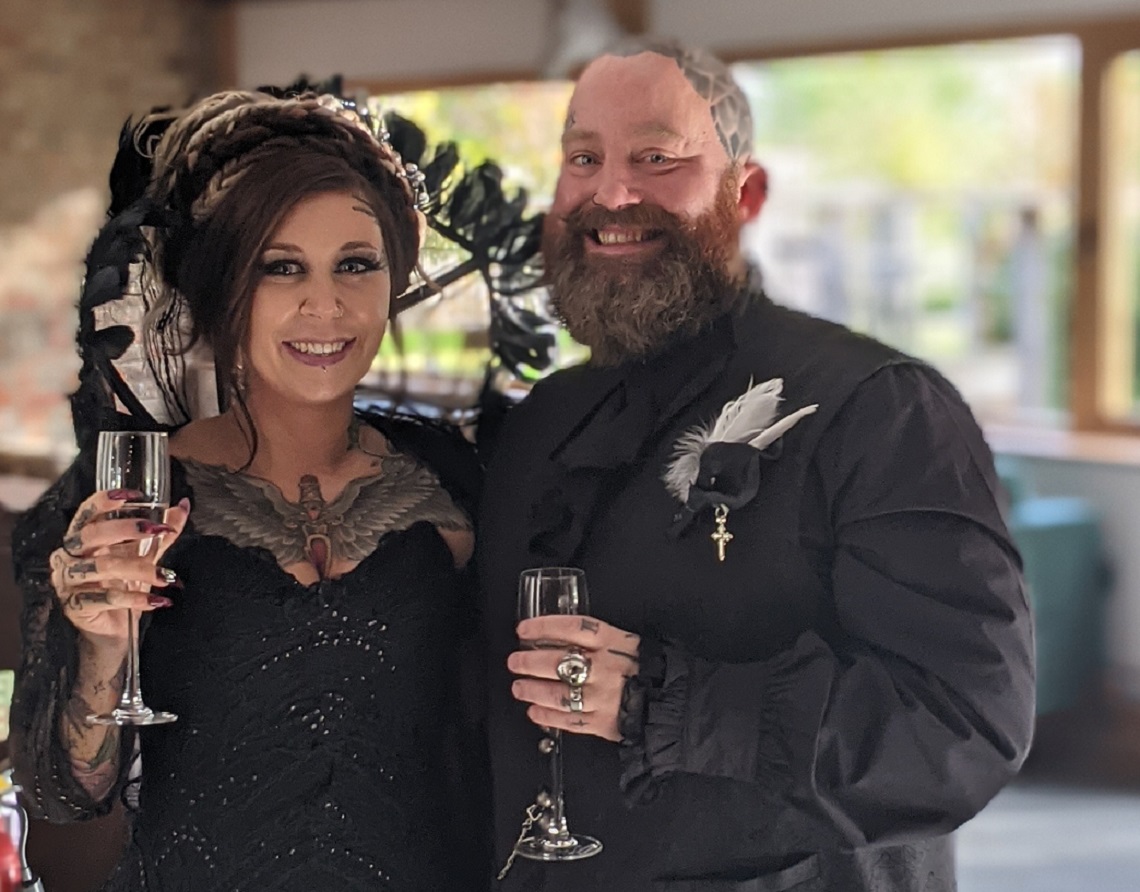 She looked totally breathtaking and he was clearly full of emotion, love and had a few tears as she walked towards him.  United at the front, they clung to each other and it really was quite a special moment.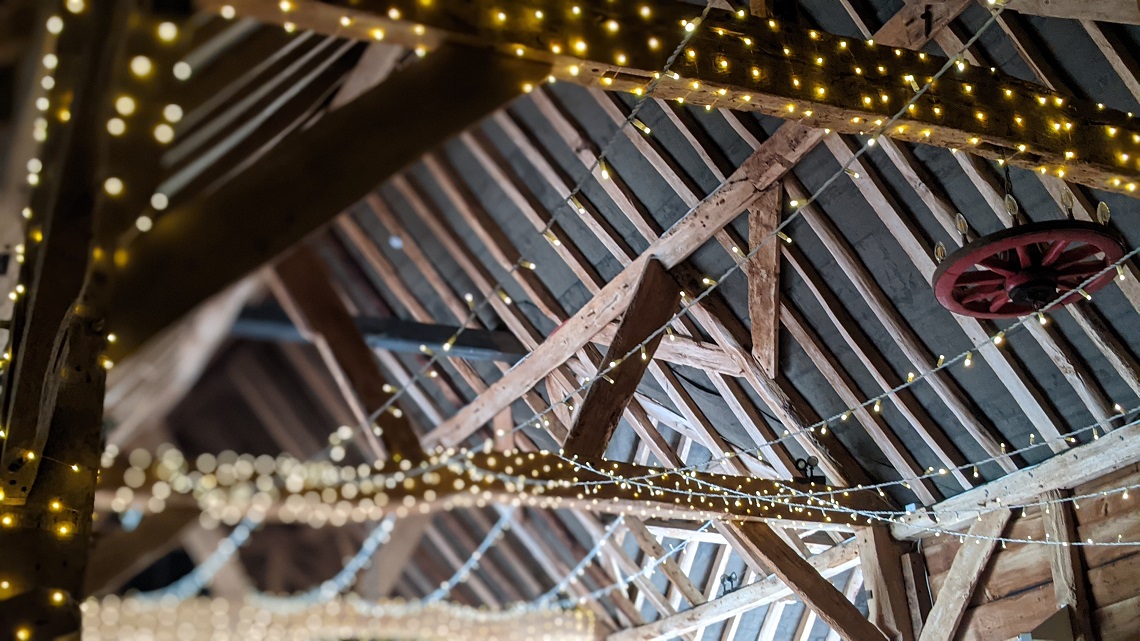 As everyone settled, and the couple turned around so that everyone could see them, we welcomed everyone, handed out a few much-needed tissues and acknowledged those that were no longer with us, and set the tone for the celebrations. 
The couple had a large family brought together by their partnership and it was key to make sure the message was one that underlined this commitment to each member.
We talked about the couple's dedication, their love for their family and their commitment to their future all together.
"In a simple and honest moment, they both agreed to go for it and with the prospect of being together forever etched in their minds, these two set about planning today, a day to share with you all."
As their love story unfolded, and anecdotes and funny stories were shared, it brought together all of the people that had played such a huge part in their relationship and as I scanned the space, I could see a sea of smiles and everyone (even at the back!) all engaged with what was happening.  It felt like everyone there was invested in this couple and their special ceremony. 
They had both endured so much in the past and felt so lucky to have found each other.  To be able to celebrate this moment was so important to them and I am so glad that they got to do it in a way that made them happy, that was true to who they are and that encompassed everyone and everything that they hold dear.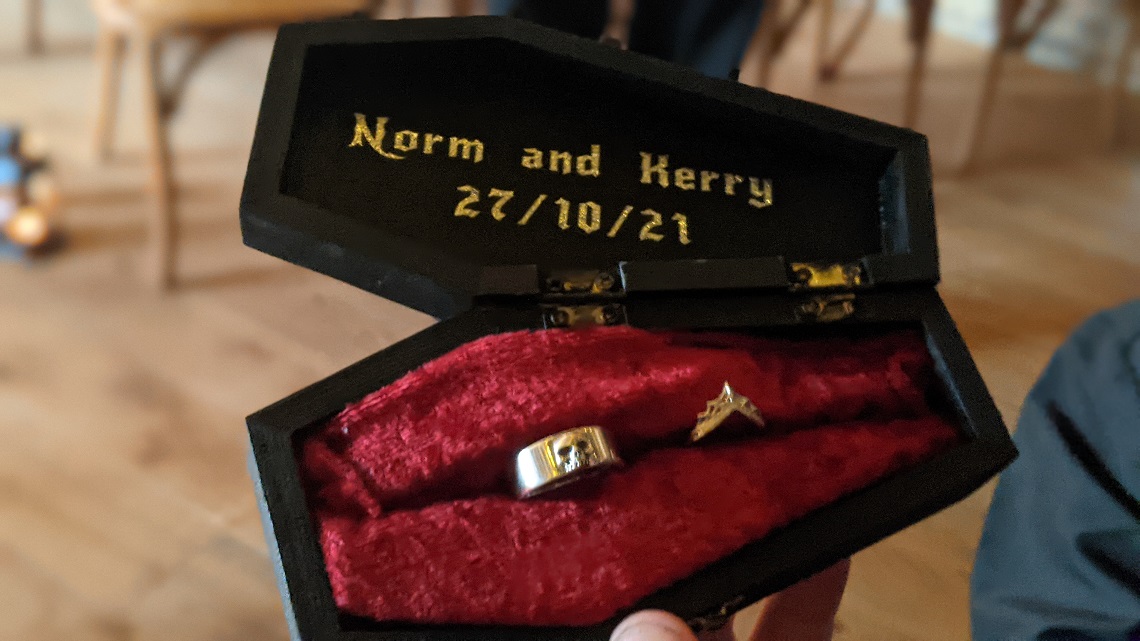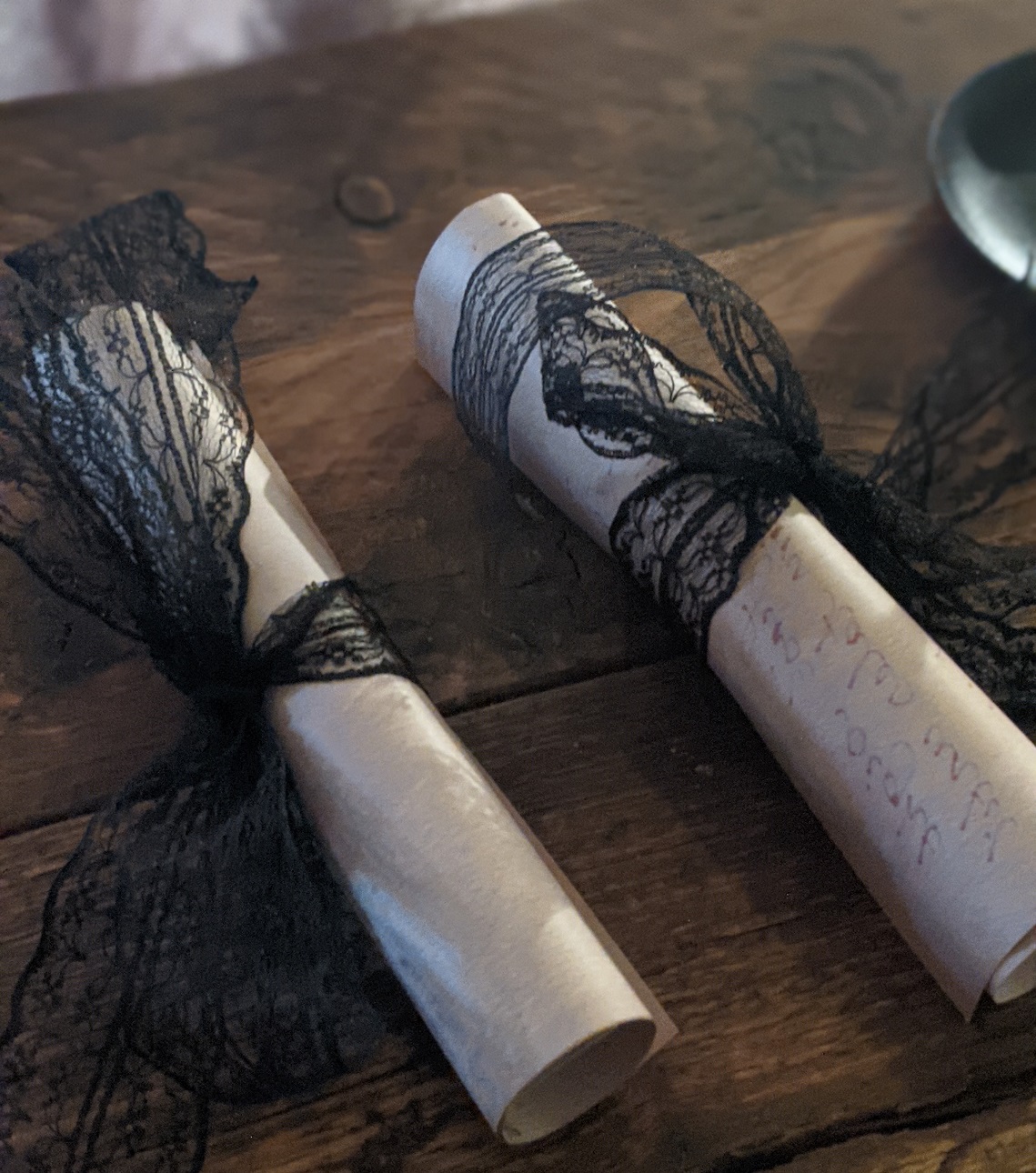 Having worked through some ideas to honour their lifestyles and beliefs, we decided to follow their love story with a Ring Exchange and Blood Oath (using red wine as a symbolic exchange to seal their promises.  We began with the couple reading their oaths from their handwritten scrolls, sharing heartfelt words with each other, and then confirming each vow with the exchange of their rings.  The couple then drank from goblets and everyone enjoyed seeing something that was so reflective of them as a couple.
"As music lovers, I thought it would be appropriate to include some of the playful, delightfully tortured, perfectly moody and poetic lyrics from The Cure's formidable Robert Smith . . ."
We then included a handfasting, using a cord made by the bride using ribbons in their wedding colours.  We asked two of their children to come up and help with this very important aspect of the celebrations.  It was to demonstrate the two sides of their family uniting and with one of their sons wrapping their hands, and the other tying the knot at the end.  We read an adapted 'Blessing of the Hands' customised to suit the couple and their family.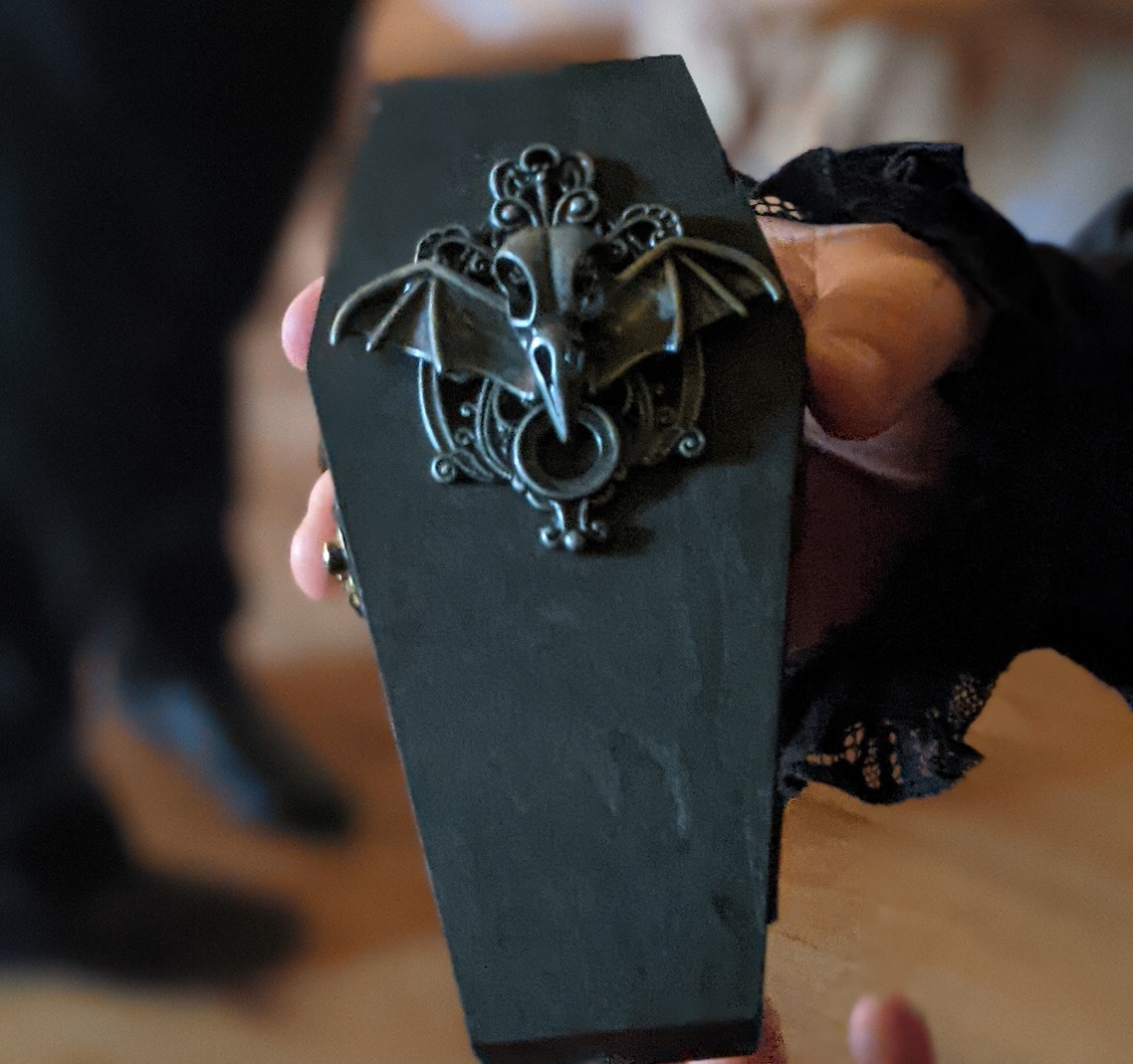 I then asked them to hold their hands aloft to show everyone what they had just done, and they stayed joined for their kiss and as they did, the room erupted with applause!  We slipped them out of their ties and made sure the knot remained in place so that they could display it as a memento of their special day and the commitment that they had made.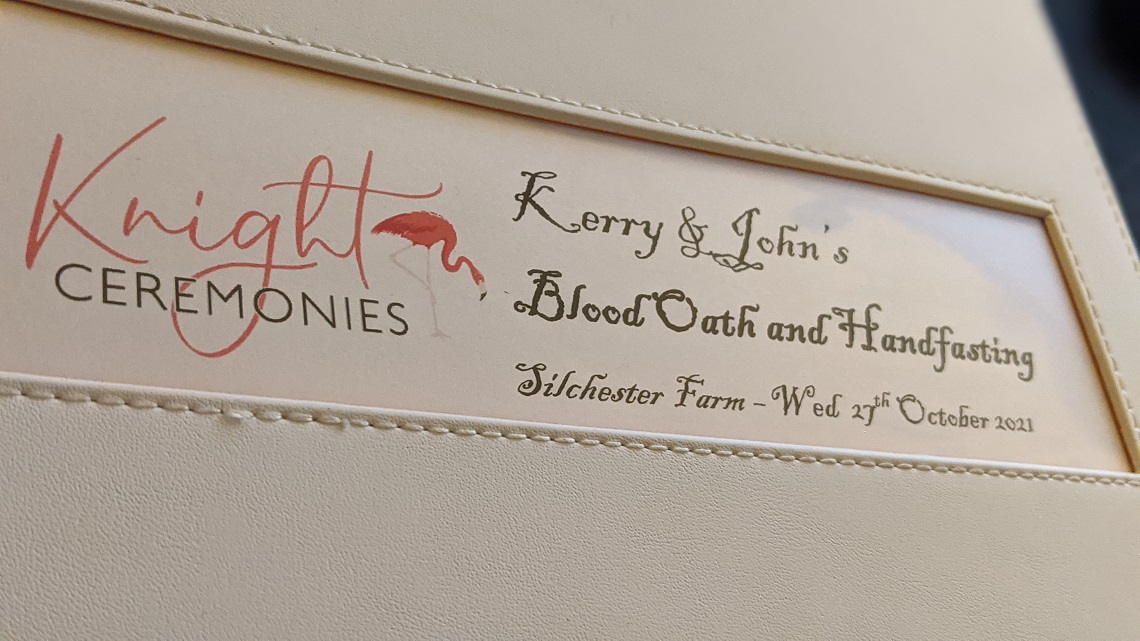 The couple then signed their certificate with their close friends and we concluded with a wonderful recap of what we had just all witnessed.  As I presented them back to their guests, the couple looked so happy, and everyone cheered as they headed out for drinks and a fabulous confetti throw outside!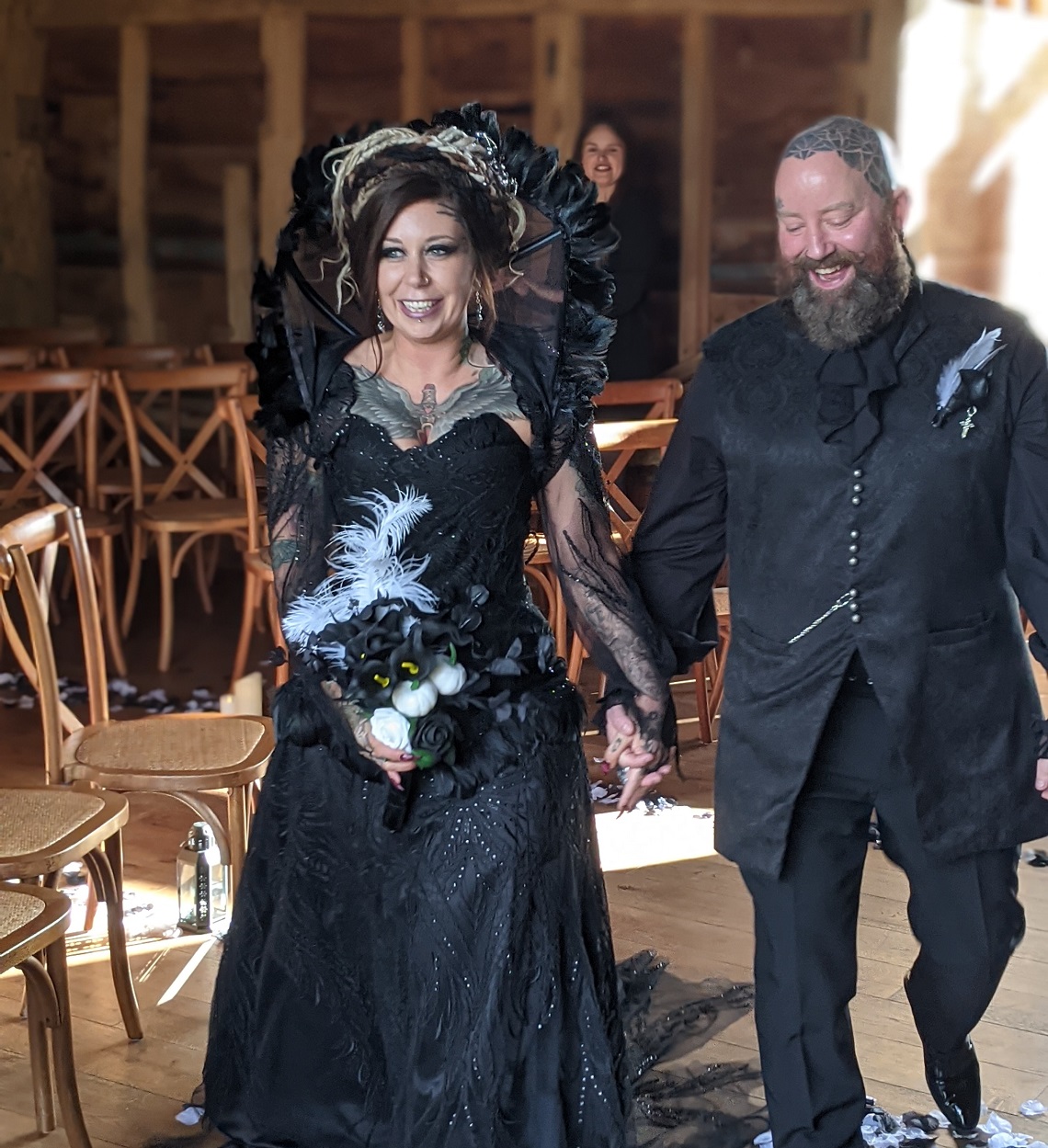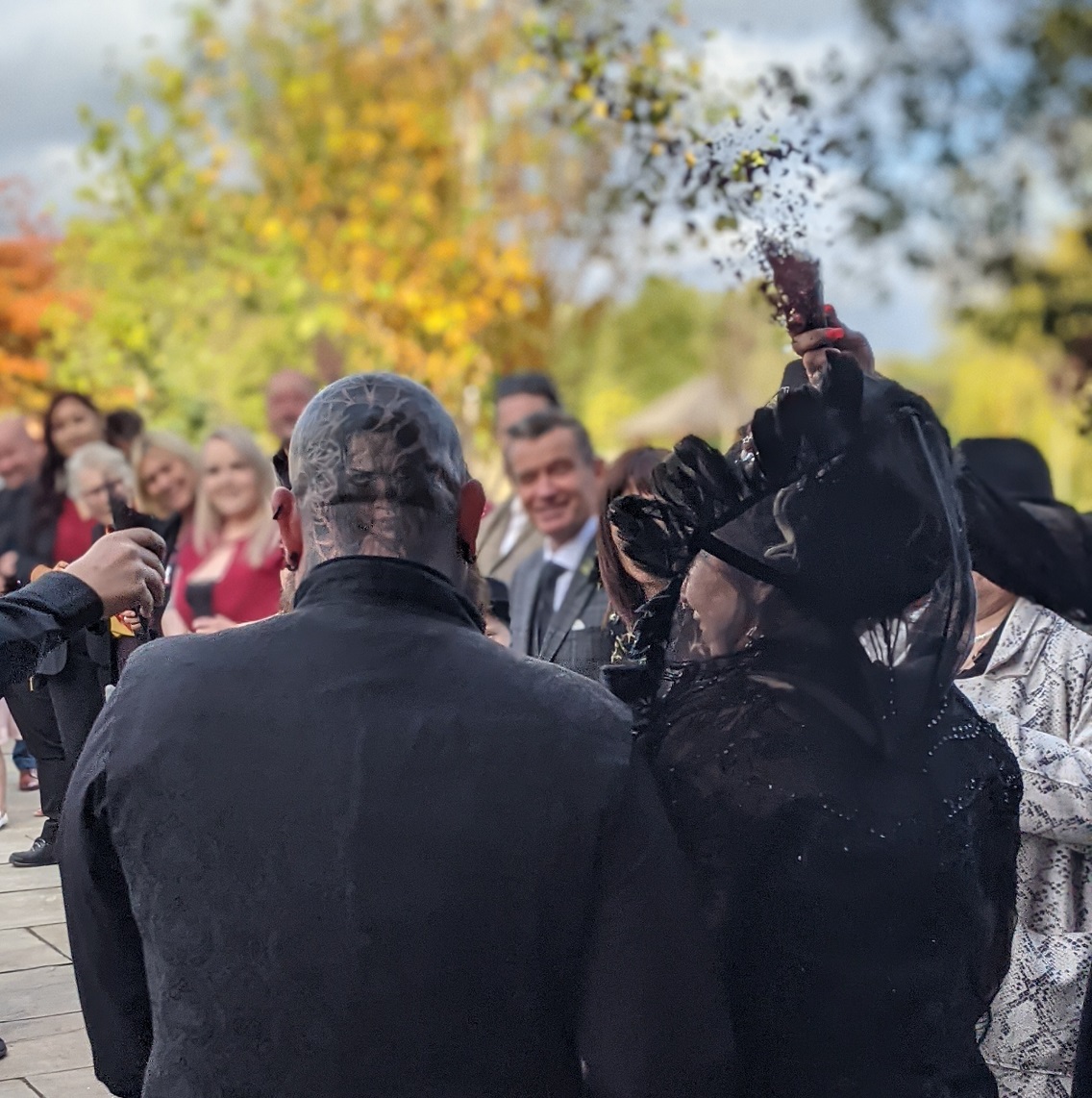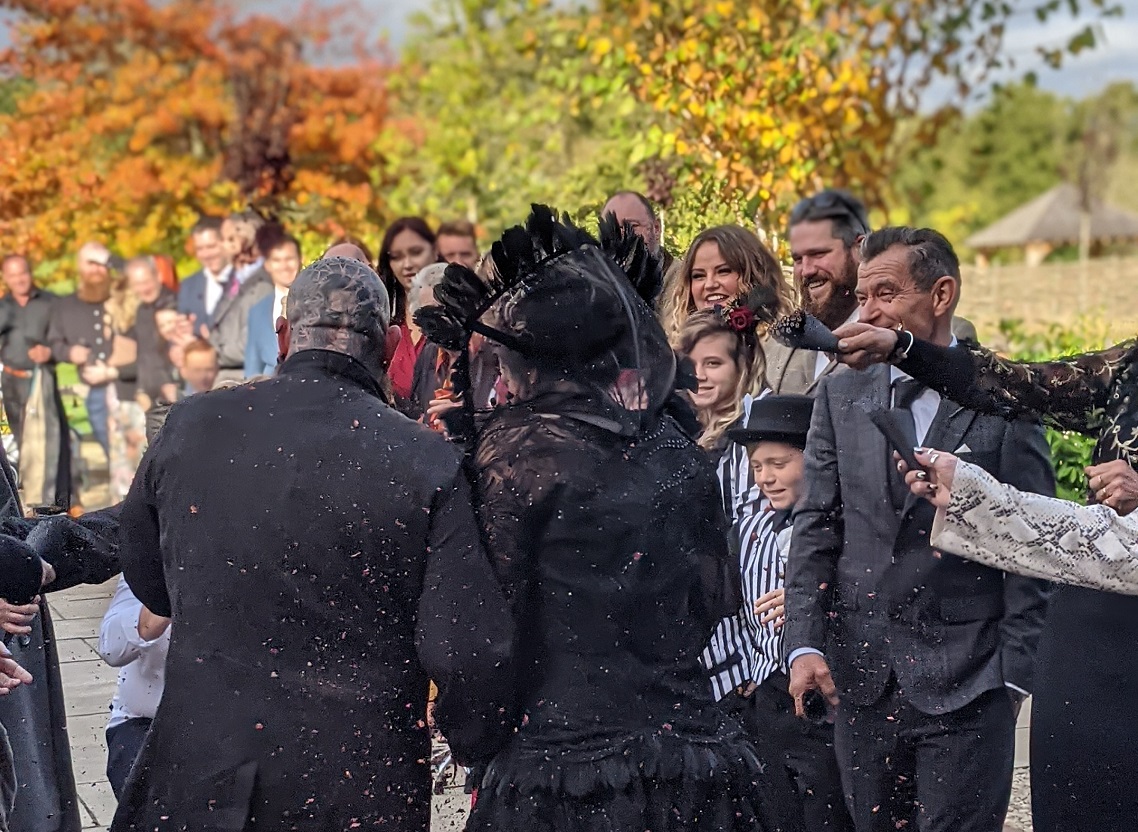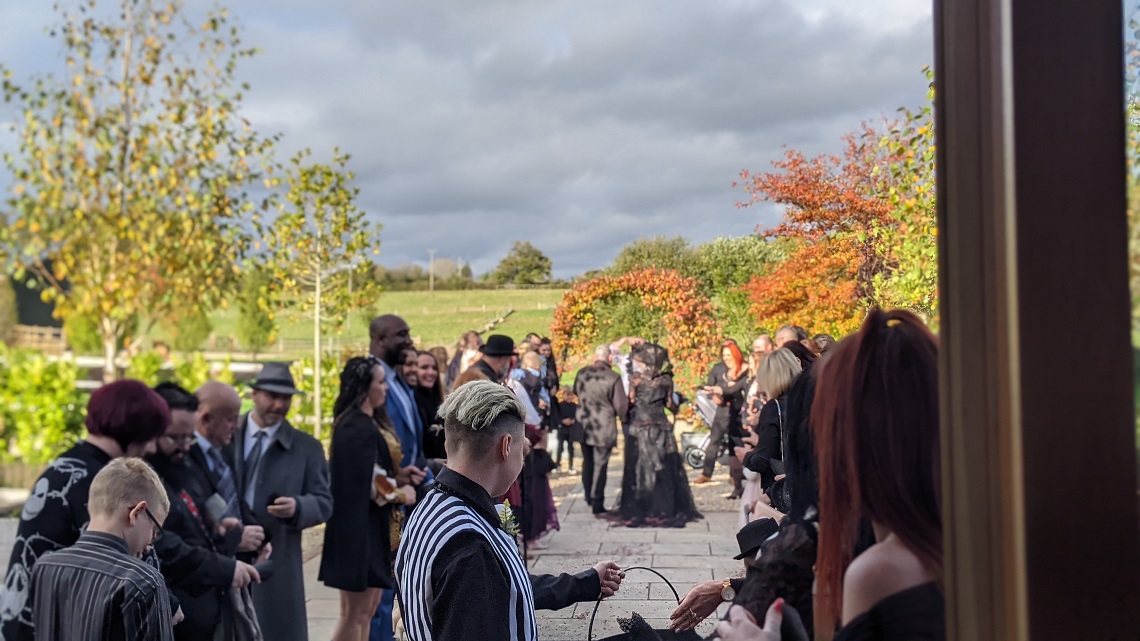 What an incredible couple, an amazing and dedicated family, and a super day for them all.
It was a complete privilege to be a part of this special day, and I wish the lovely Kerry and John all the love and happiness for their future.
Jenny x
(all images in this blog were taken by Jenny Knight - we look forward to seeing the official pics soon!)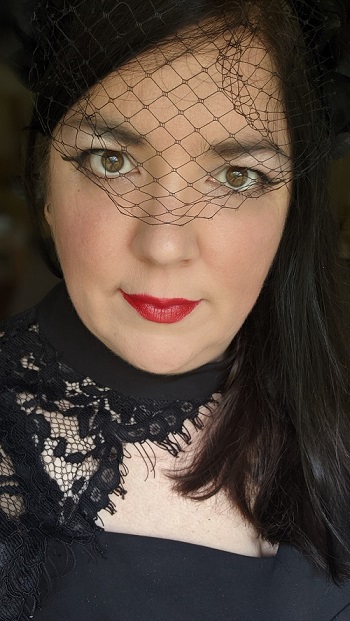 -----------------------------------
Dream Team:
Venue: Emma and her team at Silchester Farm
Celebrant: Jenny at Knight Ceremonies
Violinist: Hollie Chapman
Catering: Keeley's Kitchen
Photographer: Angel (and family friend Ryan)
---------------------------------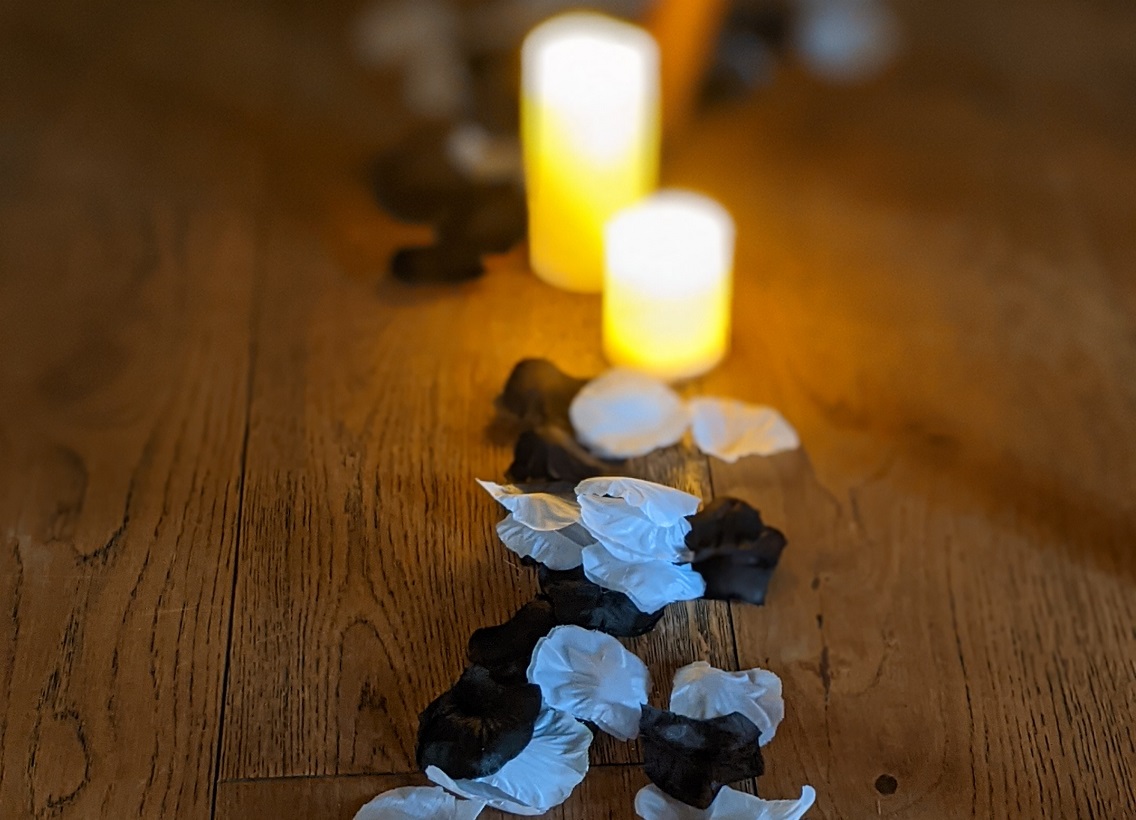 See more about
Hampshire
Ceremonies