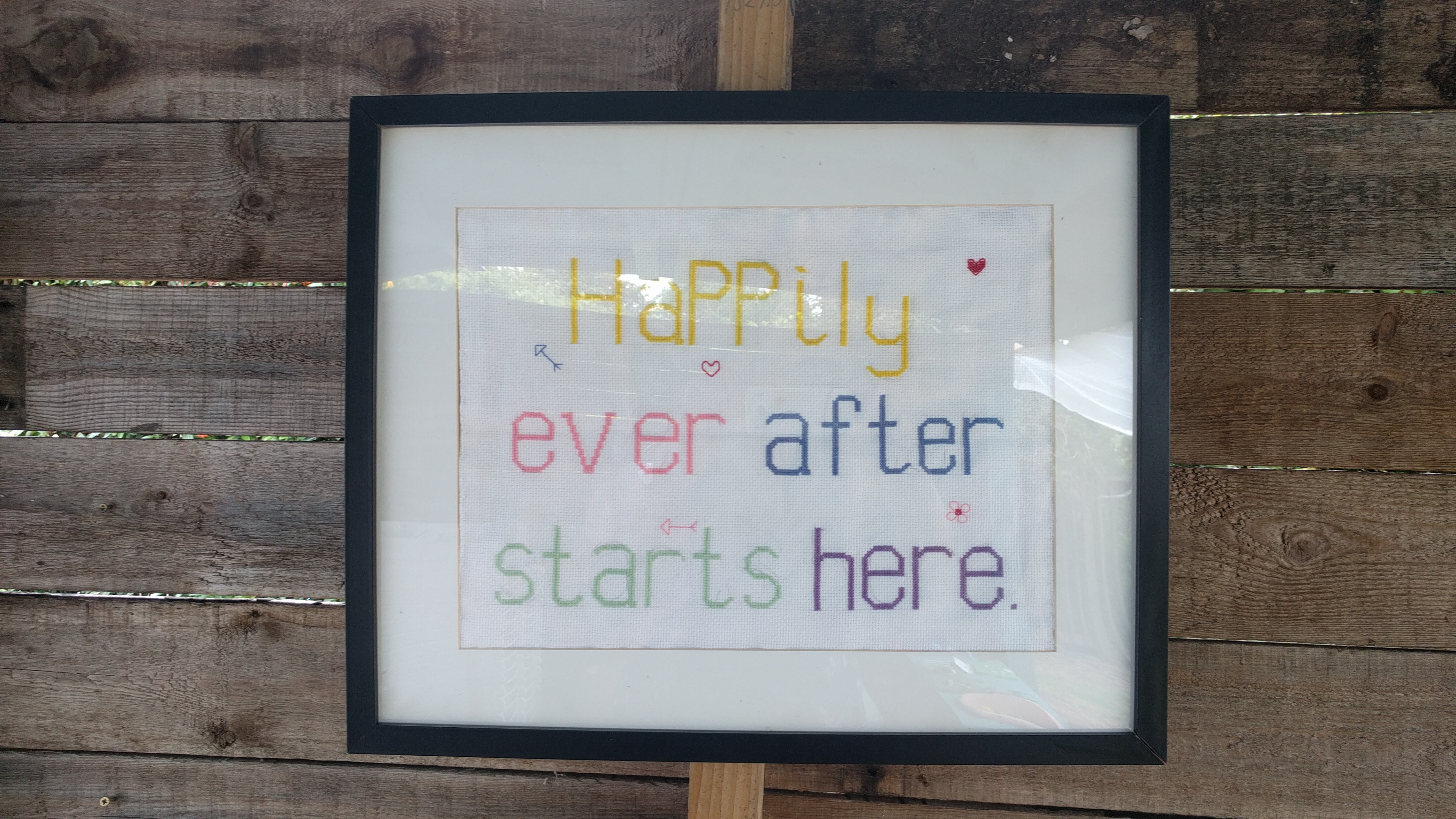 My couple today are beginning a new phase of their lives now, not only as a married couple, but a blended family too. With a young daughter (Mabel), my bride has been overwhelmed by the support, love and warmth that her groom has shown her in order to ensure a smooth transition from couple to family. This change in dynamics has been further aided by the fact that this family unit have fun - lots of it in fact! They dance around the house, sing at the top of their lungs, and generally laugh a lot together.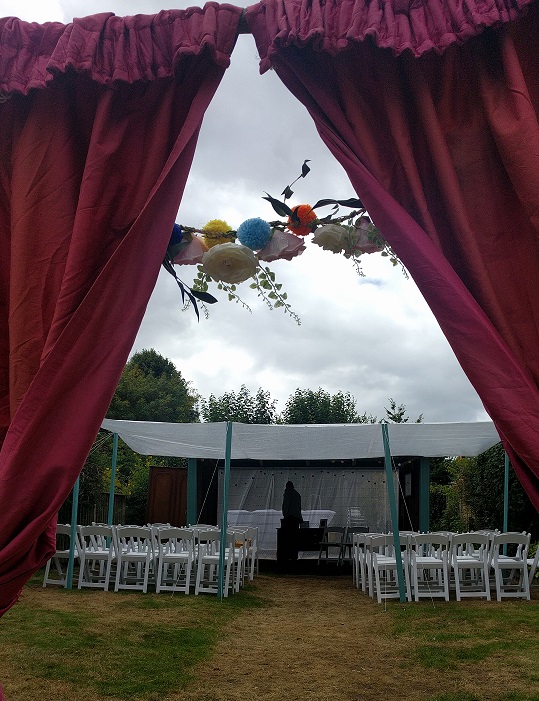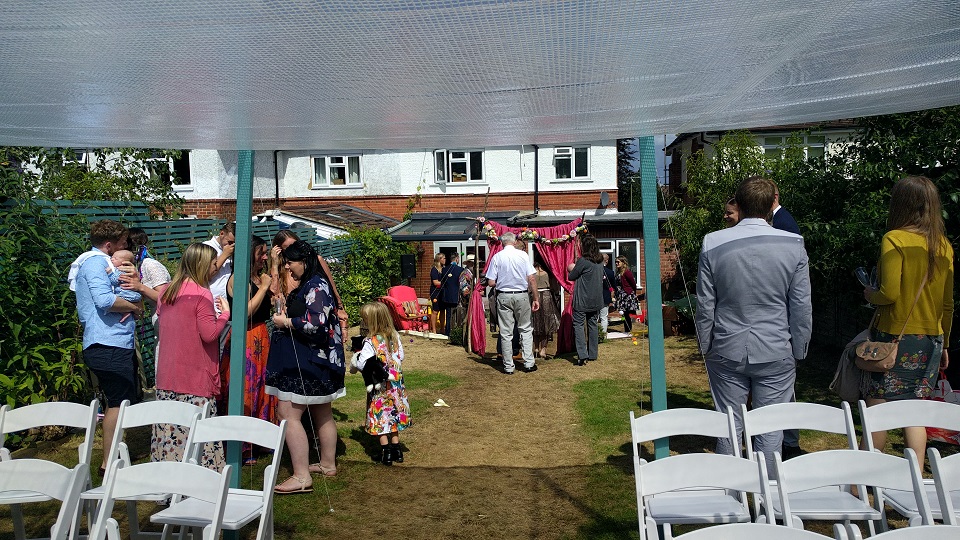 Having their ceremony today at the bride's parents home in Hampshire, was a beautiful way to retain the intimacy and warmth that the couple wanted for their day. Surrounded by family and friends, we enjoyed an outdoor celebration, with the couple's daughter as a trusty (and very well behaved) assistant throughout! We included a ring warming, where two ring chaperones began passing the couple's wedding bands (which were secured together on a ribbon) amongst the guests, as they embued them with love, and positive thoughts.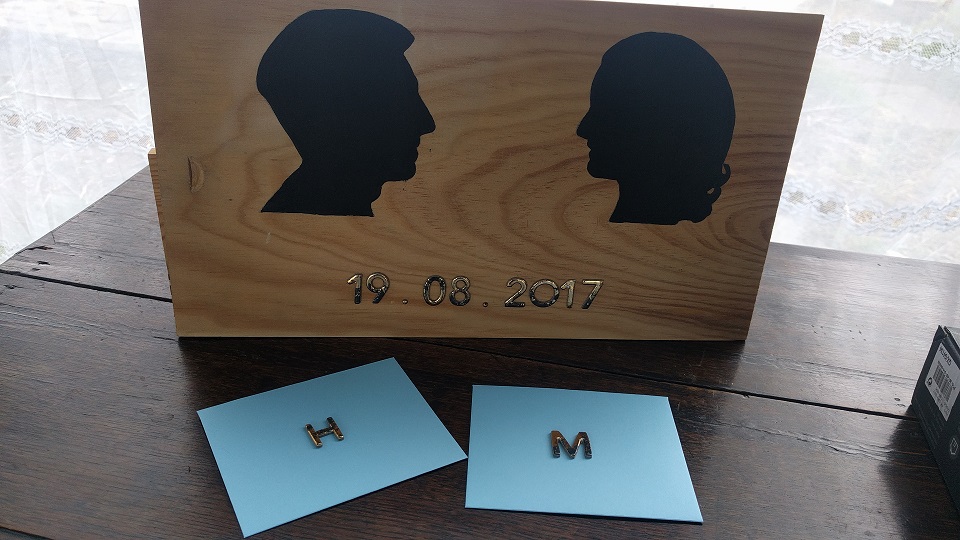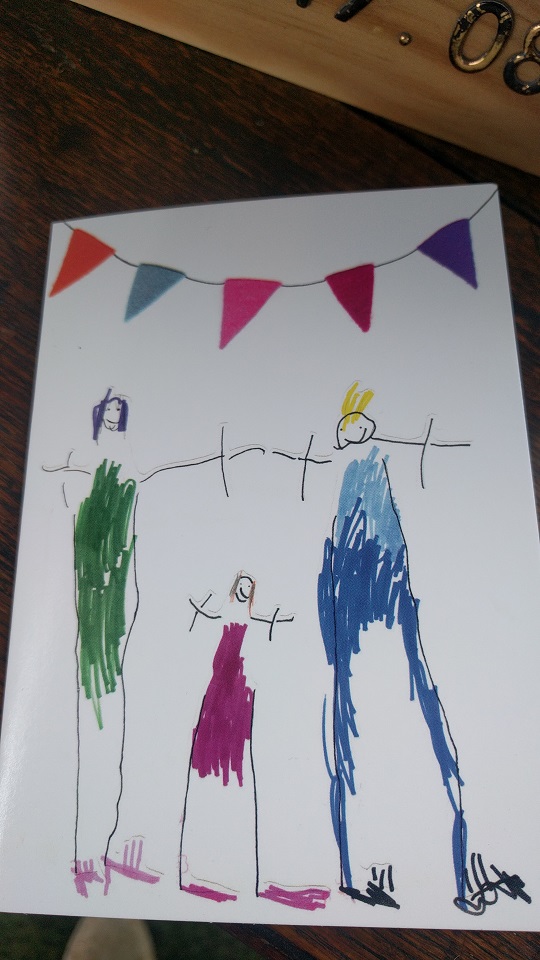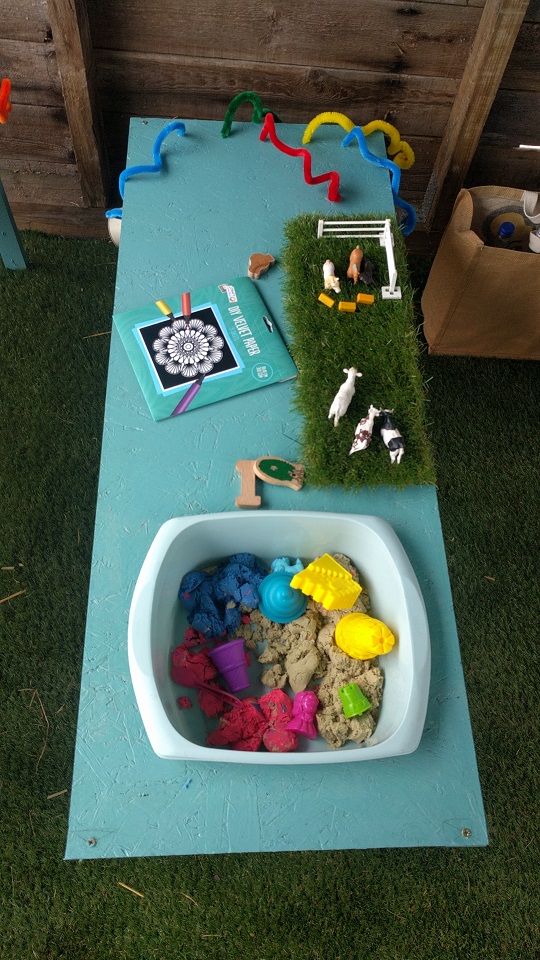 We had the creation of a marriage time capsule, with a stunning box created by the bride. During the ceremony we placed a hand- designed invitation (created by Mabel), a bottle of champagne (given as an engagement present by the bride's sister and her wife), copies of their vows and the lovely reading from today, and finally they added some secret love letters. The box was sealed and will remain so until their first anniversary, where they can enjoy the champagne, re-read their vows, and share the contents of the love notes.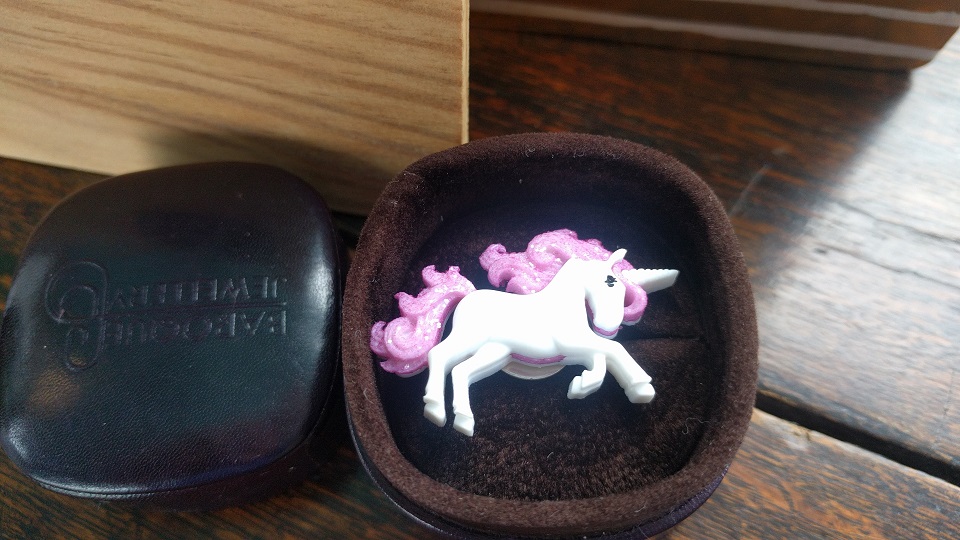 We then had some beautiful personal vows, which generated a few emotional tears, and a lovely ring exchange, complete with unicorn ring for the lovely Mabel!
After signing their certificate, the couple walked back up the aisle as Mr & Mrs, to a display of paper aeroplanes in place of thrown confetti.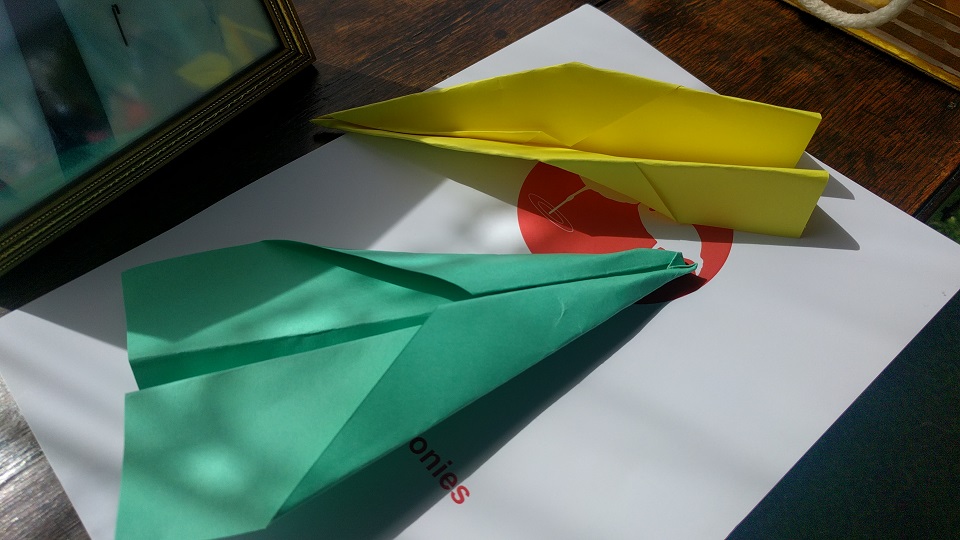 It was an amazing day, and the couple emerged to blue skies and sunshine as they celebrated with their guests with drinks on the front lawn.
Thank you to the Reilly family for opening up your lovely home for the couple today, and welcoming me so wholeheartedly. Congrats go to Hope and Martin, such a wonderful and devoted couple!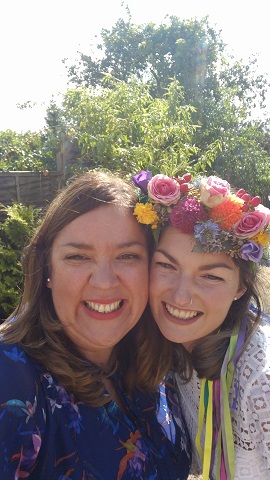 ---------
Dream team:
Celebrant - Knight Ceremonies
Photographer/Videographer - Chris Spice (wwwchrisspicefilms.com)
See more about
Hampshire
Ceremonies