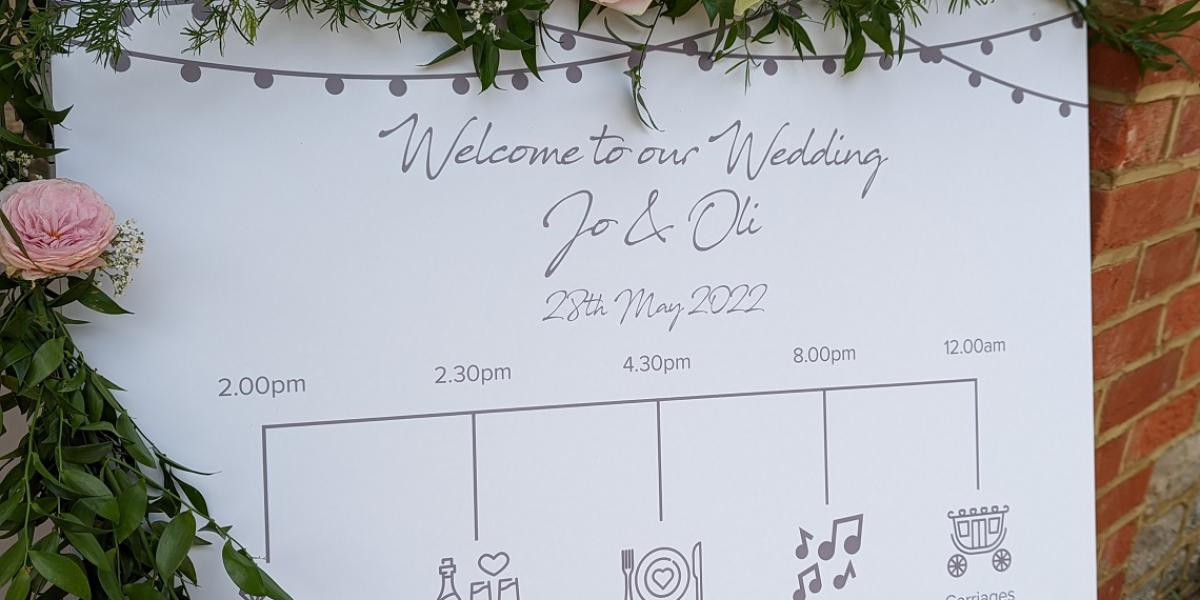 It was back in January 2021 that my couple first reached out to me, and after postponing to this year, wedding plans gathered momentum and we finally reached their special day! The sun was shining, the skies were clear and when I arrived, the setting was a hive of activity, with floristry teams, band, and photographers all on-site getting ready for the ceremony start time.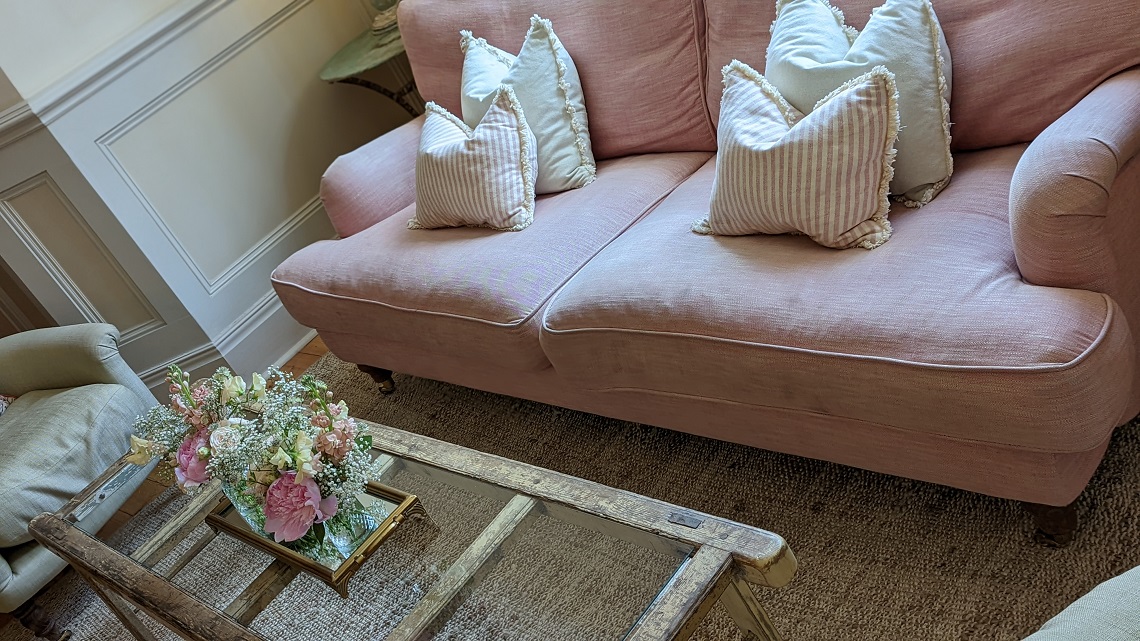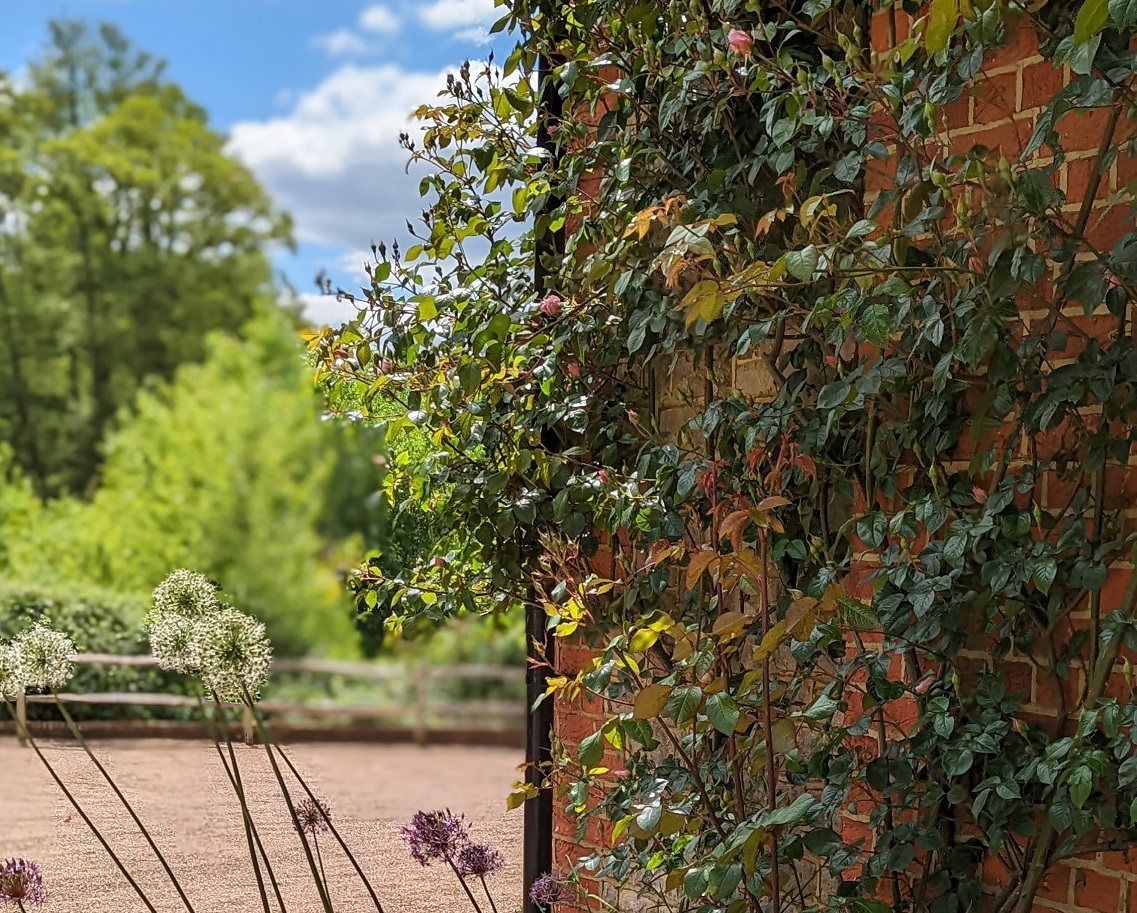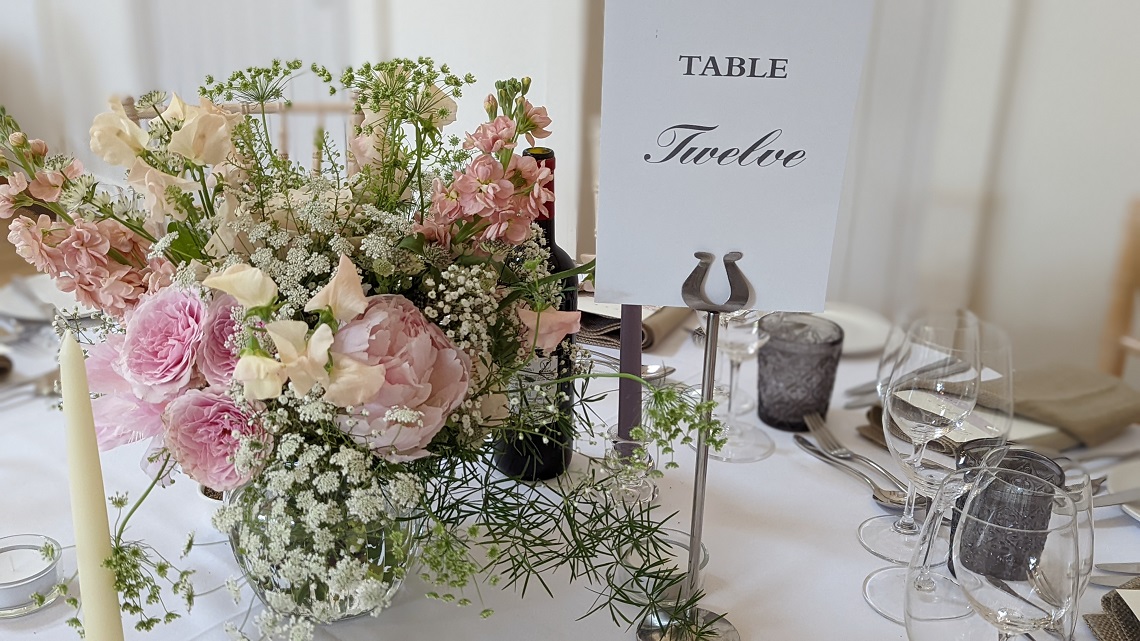 With all of our setup and checks completed, we checked in with the fab photographers, the groom and his groomsmen, the two readers, and the bridal party. It was just joyous to see it finally coming to fruition after all of their hard work. The groom looked so smart, and his groomsmen were all so supportive, and such fun! The bridal prep area was alive with chatter, and there was a lovely sense of excitement in the room.
Once all guests were seated and messages conveyed, we popped out to greet everyone and chatted through all of the entry details with those involved in the procession. They all looked sensational and when I returned to the ceremony space, the atmosphere went up a notch, and everyone was anxious for the arrival of the bride!  As the live ceremony music began and the flower boys entered, they looked so cute and did such a fine job of distributing petals! Then came the bride's lovely maids, and she followed with her father on her arm. He was such a proud dad, and it was lovely to see them having this special moment together.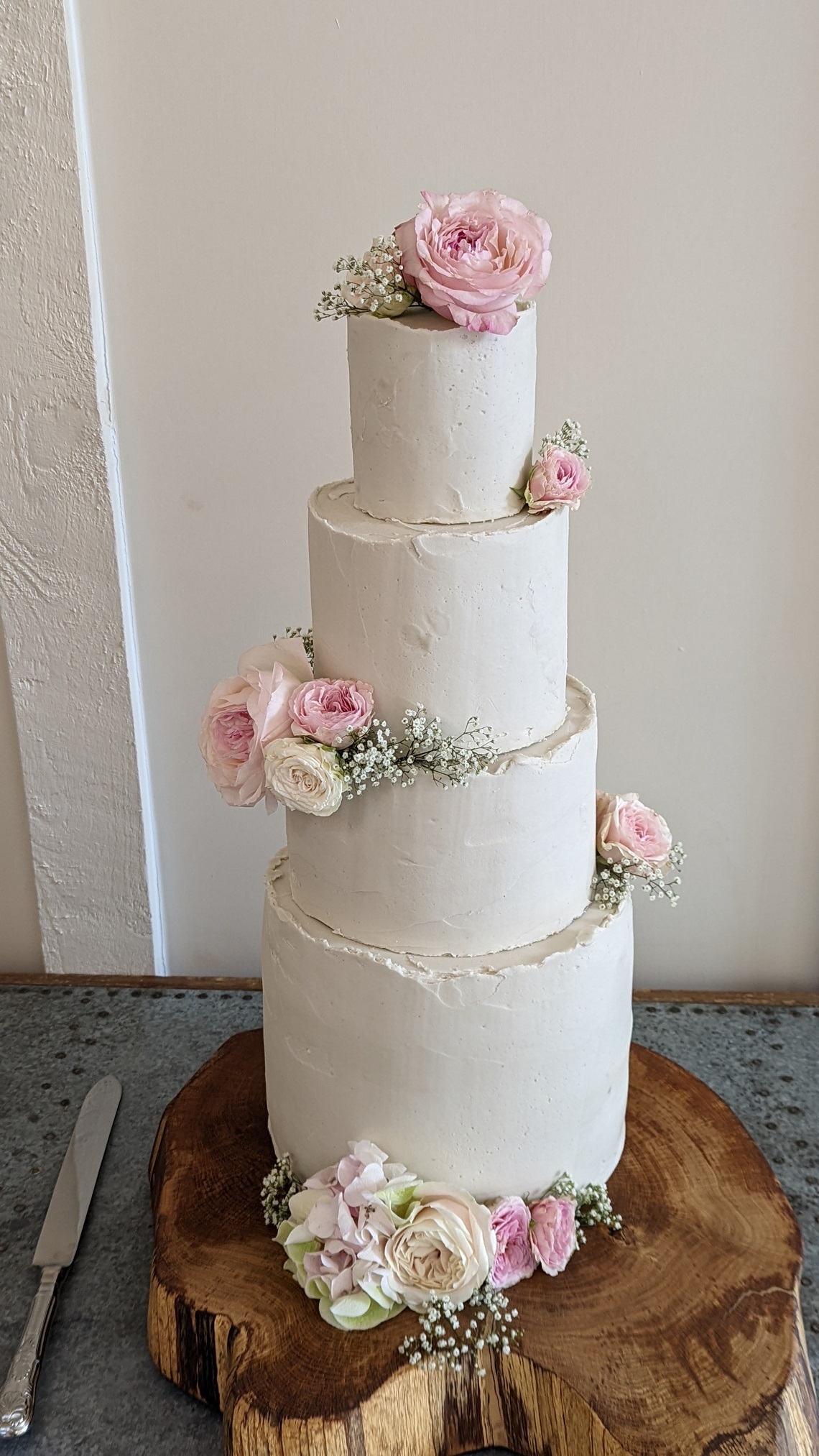 With everyone now united, we began with a few welcoming messages, and we soon arrived at the time the bride's brother was going to join us to say a few words. Getting married himself in September, it was lovely to see him supporting his sister and he did a grand job of sharing his reading. We had the privilege to share the couple's story, to recap on some of the details about how they got together, why they work so well together, and of course a few of the funny stories that provide such a fabulous insight into the fabric of their relationship.
". . .after a card game of 'ultimate snap' which involved lots of shrieking, the whole family got told off for making too much noise and did a walk of shame to the pool the next day!"
Our second reading was by the couple's friend, the person that was responsible for them getting together, and she had written a beautiful reading and it went down an absolute storm! With vows and rings next in the ceremony, things got a whole lot more personal and indeed emotional. As the couple shared their own vows to one another, I could see so many guests with tears in their eyes, all so invested in the words being shared, and the moments that we had created.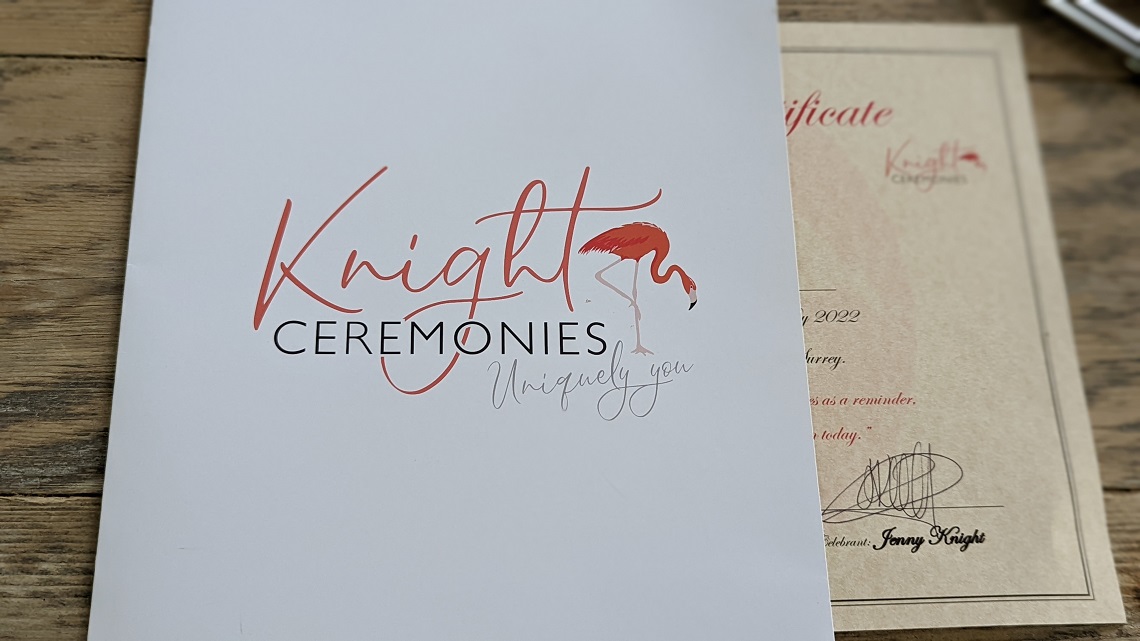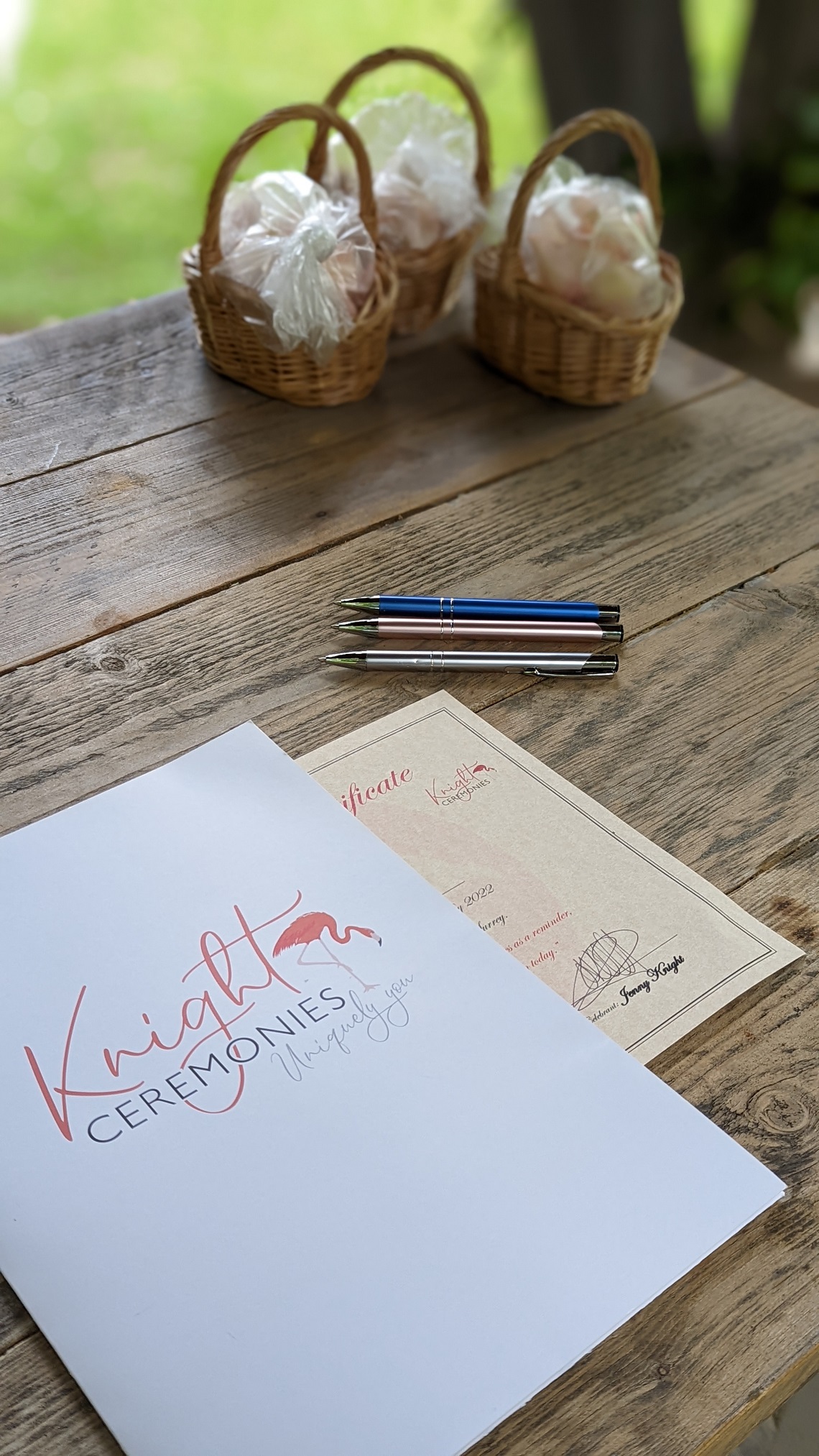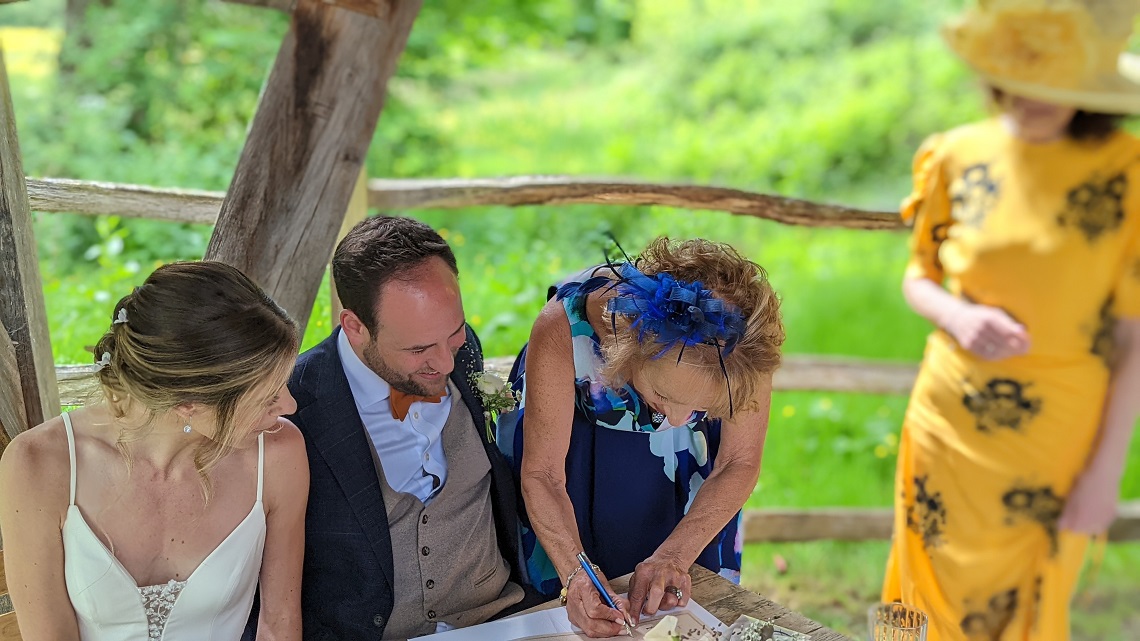 It was just wonderful to see all of their nearest and dearest fully behind them, their faces showing just how much they care about this amazing pair. After signing their wedding day certificate with both mums, it was time to hear from the groom's father. As a nod to their Jewish faith, the groom's father shared details about the traditions at Jewish weddings and how typically the groom would break the glass, but how today they were going to do this together.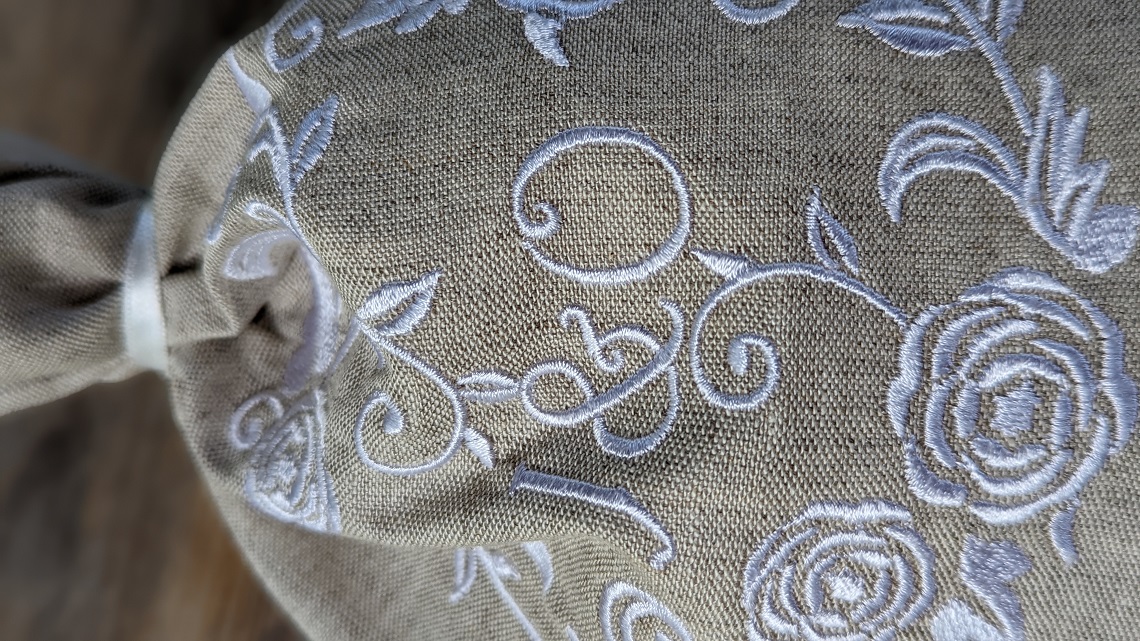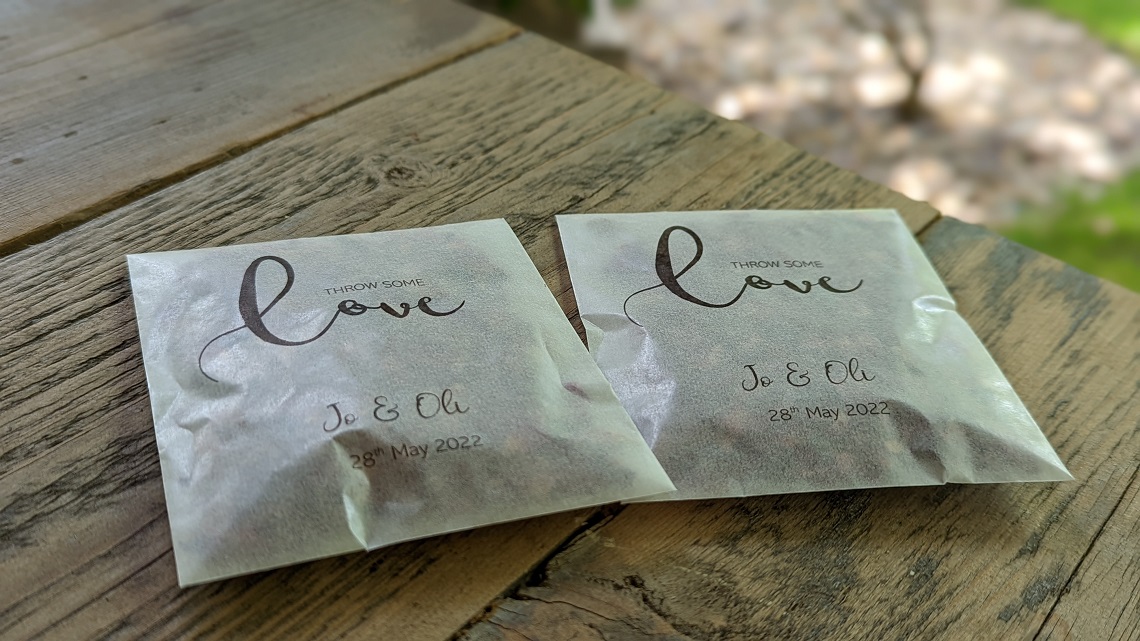 As we brought everything to a crescendo, and with everyone in position clasping their confetti, the couple stamped on the glass, and cheers of "Mazel Tov" filled the space! They then began their walk back up the aisle as coloured petals rained down on them, and guests cheered and clapped in celebration.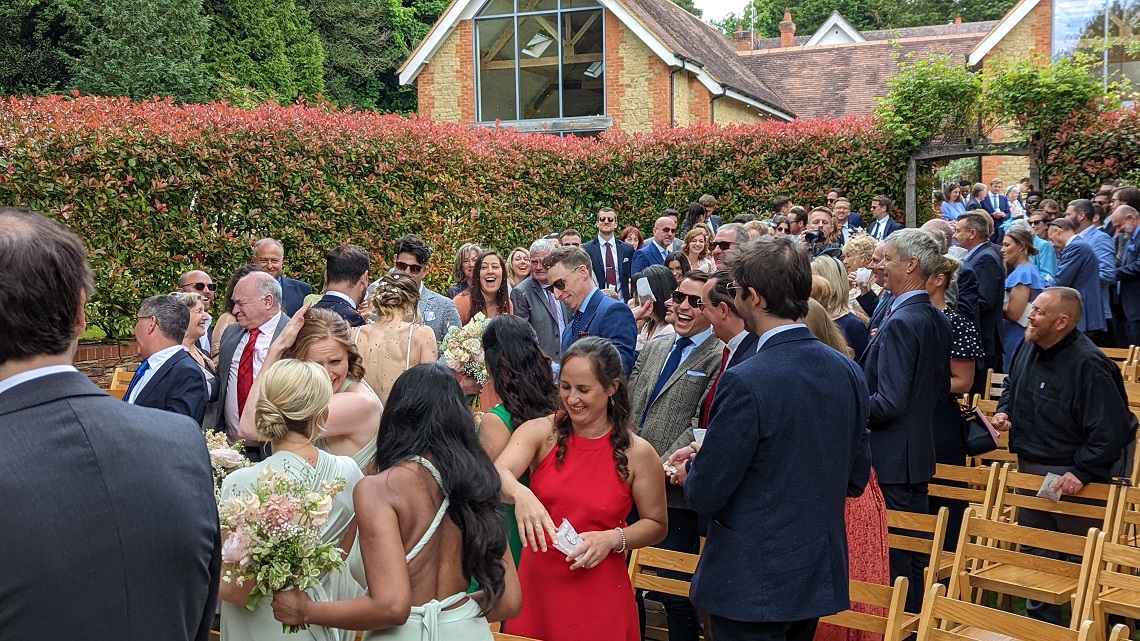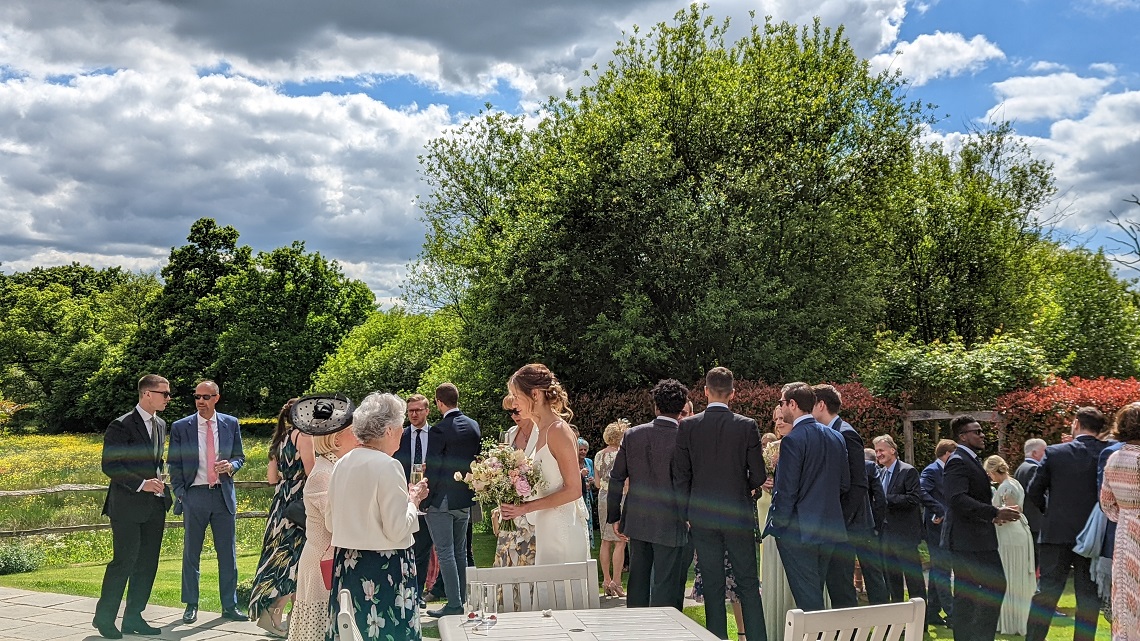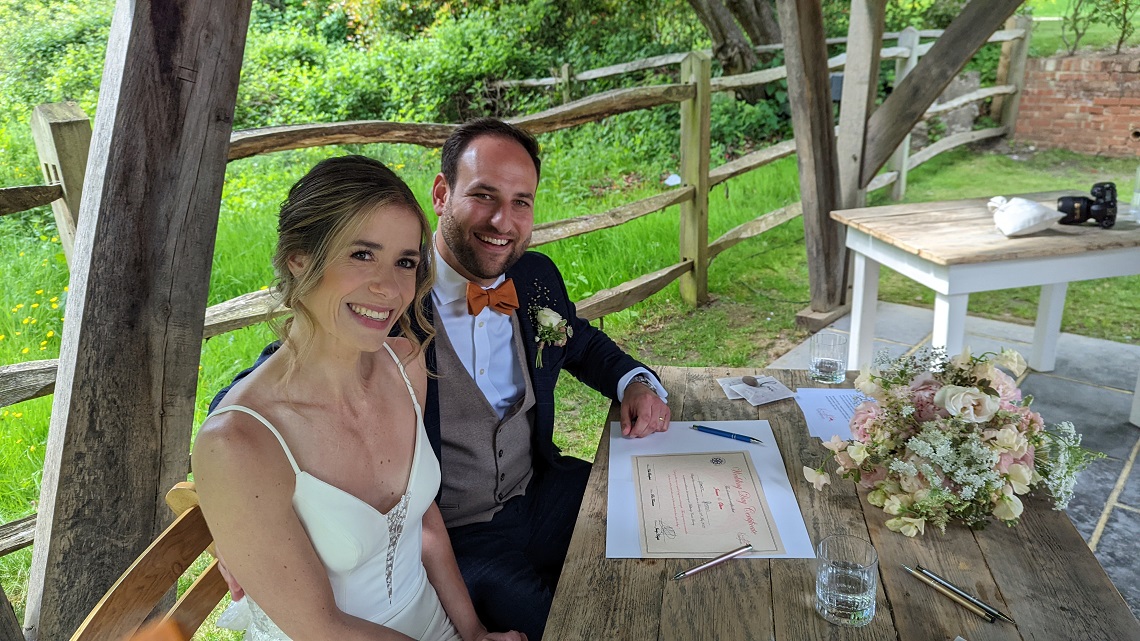 What an incredible couple, and the most amazing day. Congrats to Jo and Oli and may your future be filled with much love and happiness.
Jenny x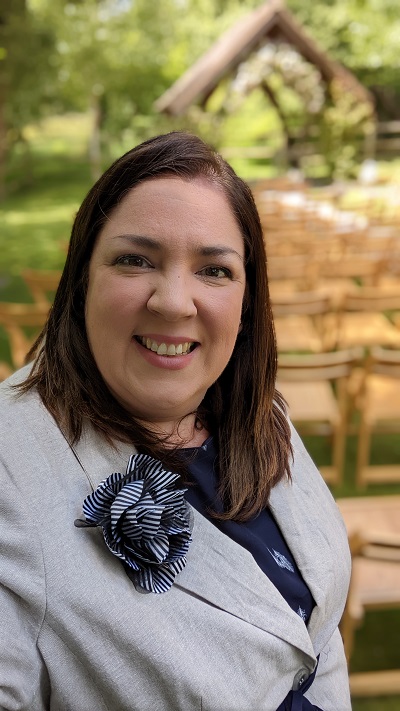 (all images taken in this blog were by Jenny and Louse from Knight Ceremonies. We look forward to seeing the official images soon!)
-------------
Dream Team:
Venue: the amazing Charlie and the team from Millbridge Court
Celebrant: Jenny from Knight Ceremonies
Photographers: Matt Lawrence & Charlie Bluck
Musicians: Kudos Entertainment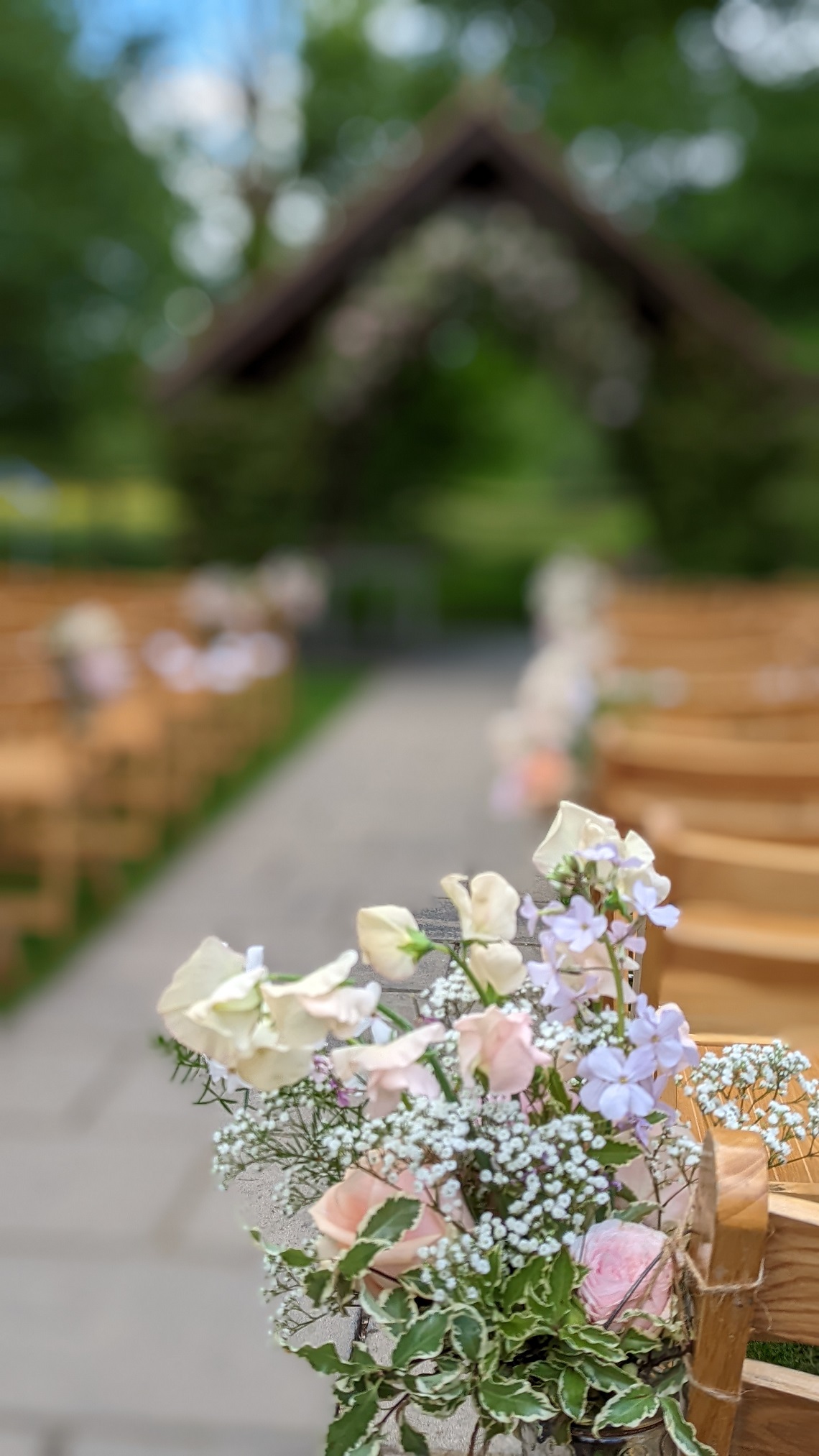 See more about
Surrey
Ceremonies