LGBTQI+ Community and Ceremonies
Pride
We are proud supporters of Pride in Surrey and an exhibitor at Winter Pride. You can find us in their LGBTQI+ Directory here.
We are also active within the local community and were asked to write and lead the very first Pride Flag raising ceremony in Surrey Heath!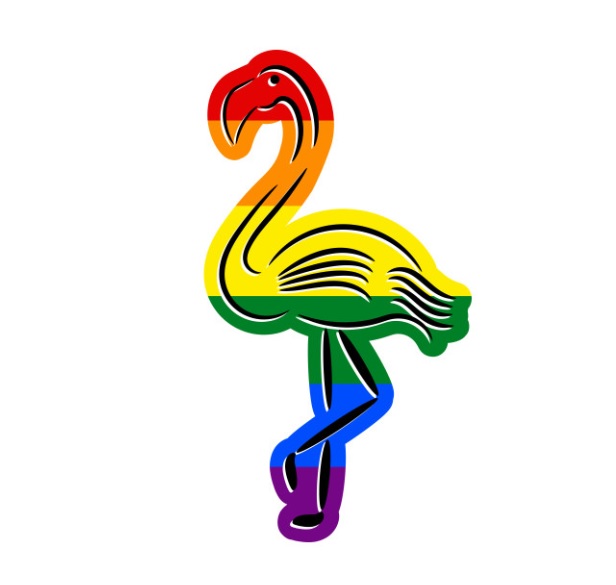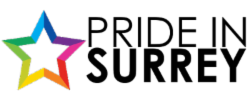 Making a commitment
Congratulations to you if you are looking to celebrate a commitment to your partner! Whether that be a wedding, a renewal of vows or indeed a family celebration to include the children in your relationship.
It goes without saying that am an LGBTQI+-friendly celebrant, and proudly embrace diversity and inclusivity but why am I shining the spotlight on the LGBTQI+ community?
Well, whilst I work with each of my couples in the same way, I have over 20 years in this fabulous industry and can guide you through the logistics of arrival, walking down the aisle, and ensure it is as inclusive for your guests as you wish.
Hop over to read my fab Same-sex wedding blog here!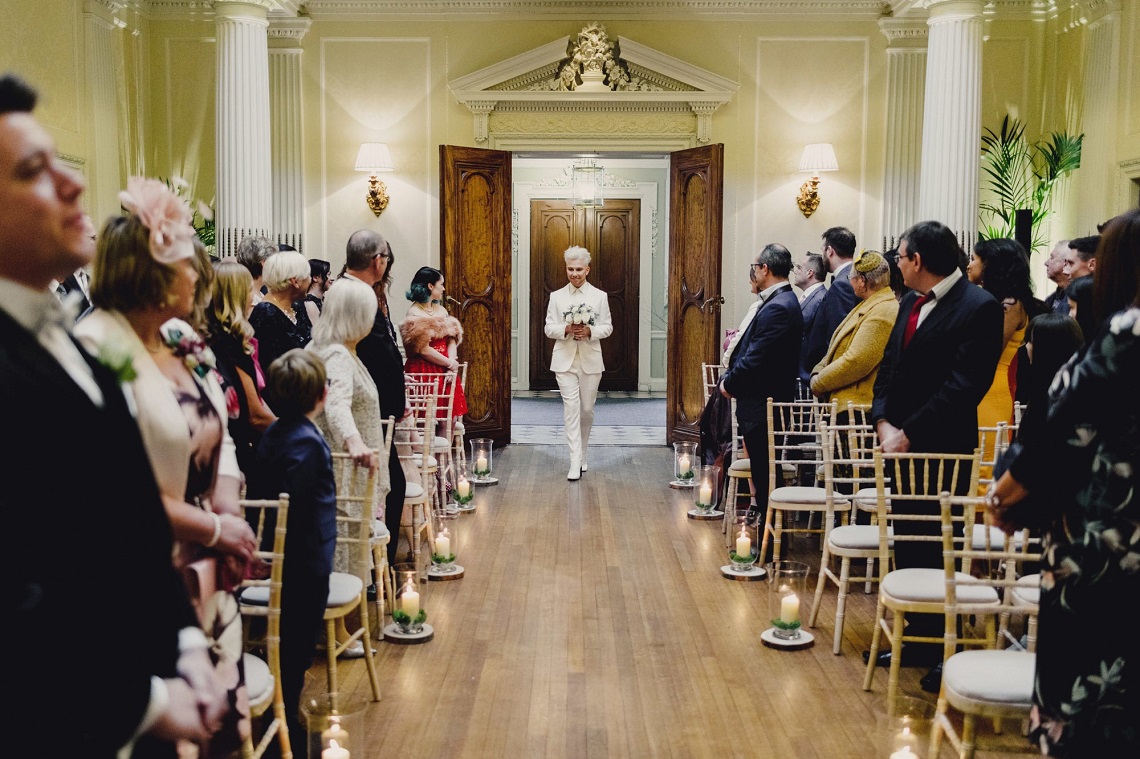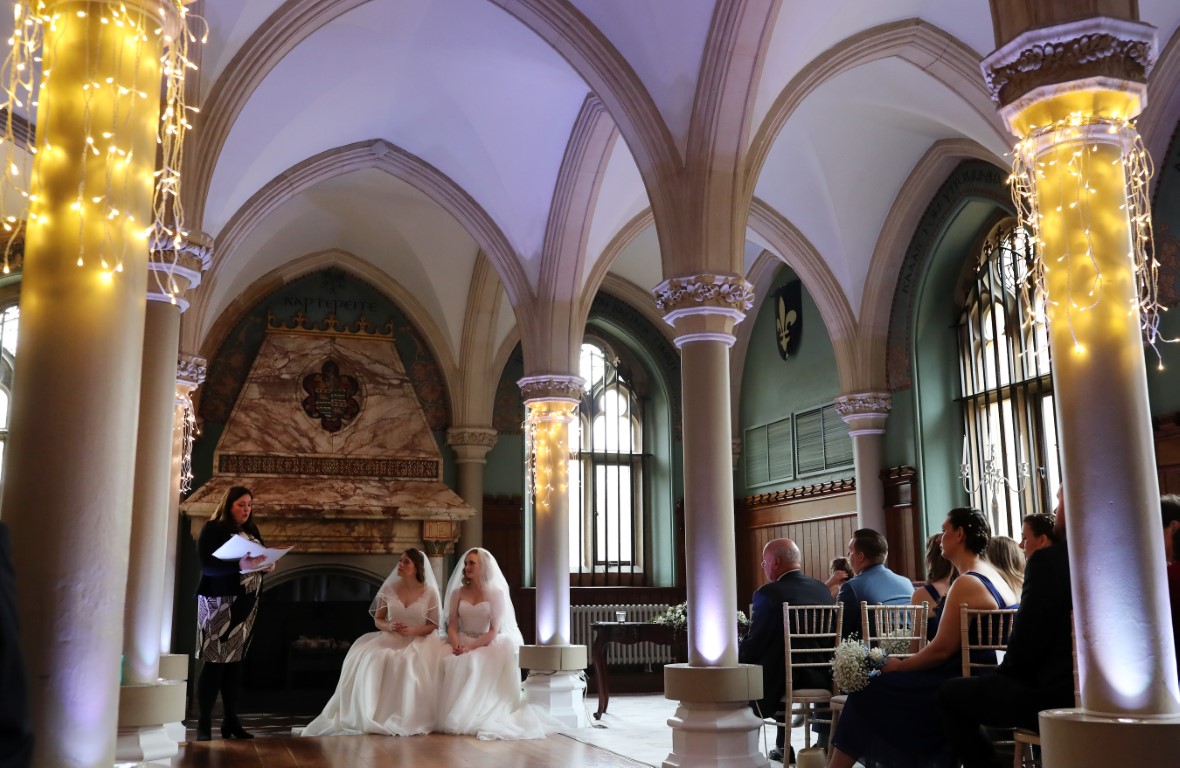 Whether you want to arrive on your own or together, walk into the ceremony separately, with bridal party members or with family, I can help with the 'stage management' of this and ensure that it all runs smoothly.
Many of my couples choose to arrive together and in these cases, they won't have seen the set-up of the ceremony space prior to it starting, and I am entrusted with making sure it is just as they had planned it.
For those arriving with family or wedding party members, I can assist with the timing of your entrance, and during our venue walk-through, can demonstrate where everyone stands or sits too. Feel reassured and relaxed knowing that I have your best interests at heart and that your ceremony is in safe hands.
We encourage a collaborative relationship and so your script becomes something very personal, written by us, but full of all of your personalities. We are talented storytellers, with a natural flair for delivering your unique story with warmth and with our trademark sprinkle of humour too.
It is said that 'love is love', and for, me this is at the roots of all that I do, whoever I am working with. We want you to feel all the emotions, enjoy those fun moments as well as the more sincere and personal elements too. This is what guarantees the most amazing memories.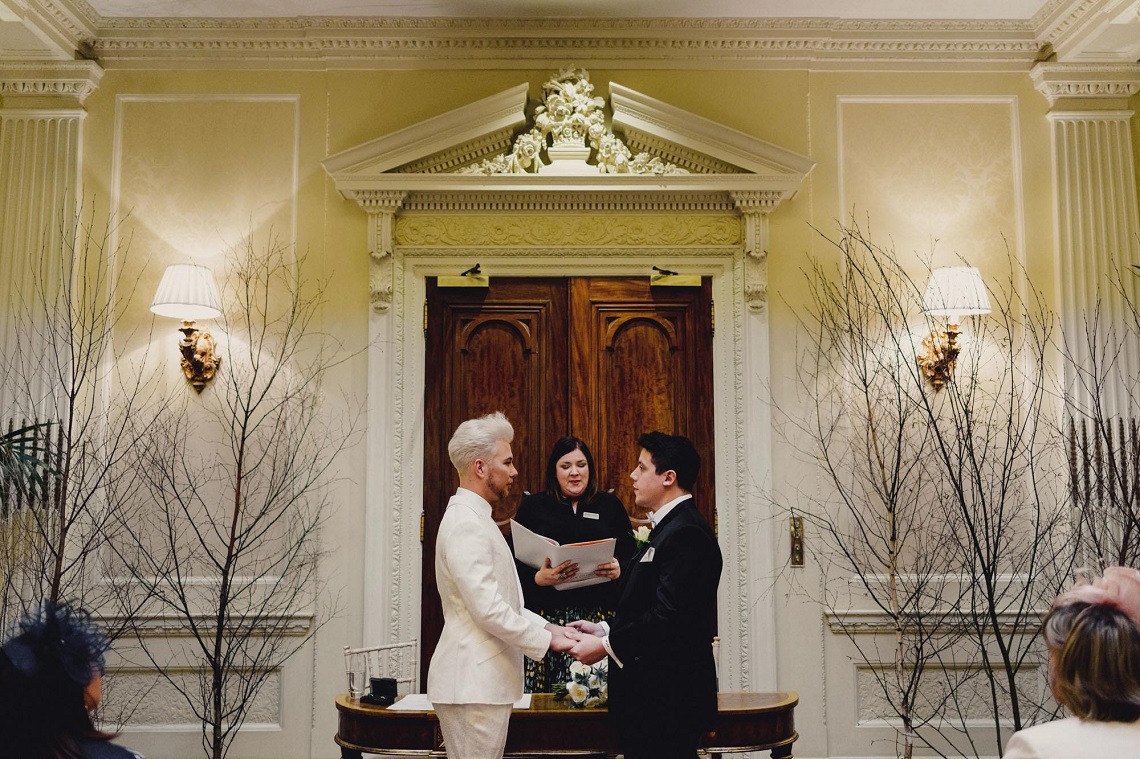 Let's make your ceremony unique to you, and bursting with love, laughter and magical moments, and happy smiles!