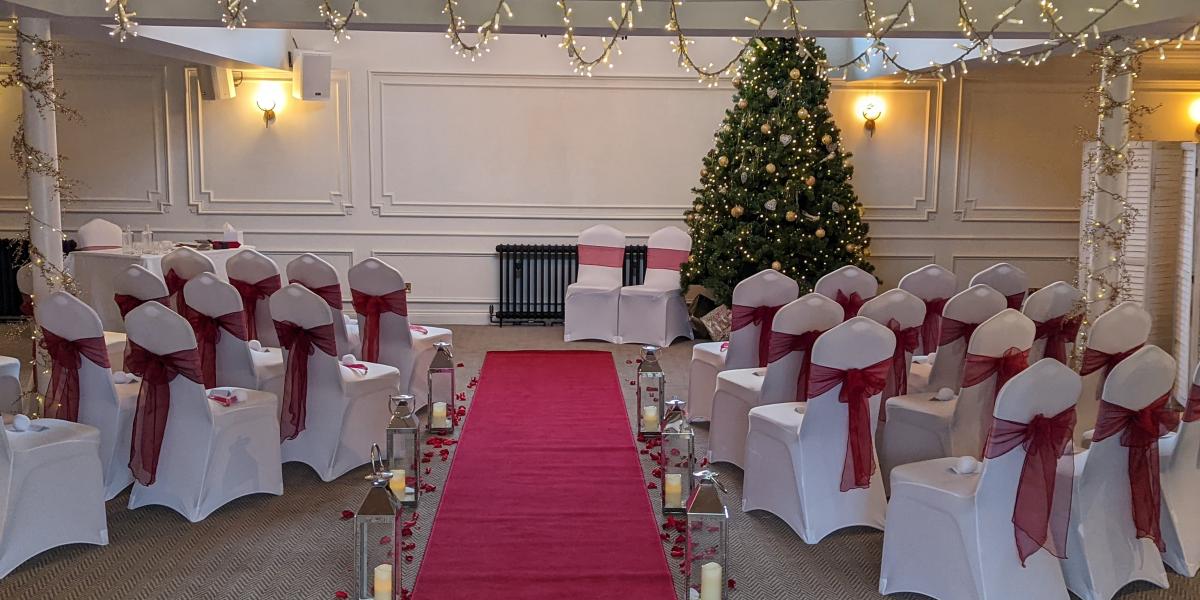 Today was my last wedding of 2021, and wow was it a special one!  With very much a Christmassy feel, we had an intimate gathering at the beautiful Wellington Arms in Stratfield Turgis in Hampshire. 
My couple reached out to me back at the beginning of the year, and we started by chatting through the options available to them with a celebrant led ceremony.  We walked through all of the traditional elements which appealed to them and personalised each aspect with details about their relationship, their hopes and dreams for the future, and of course some very special moments woven throughout.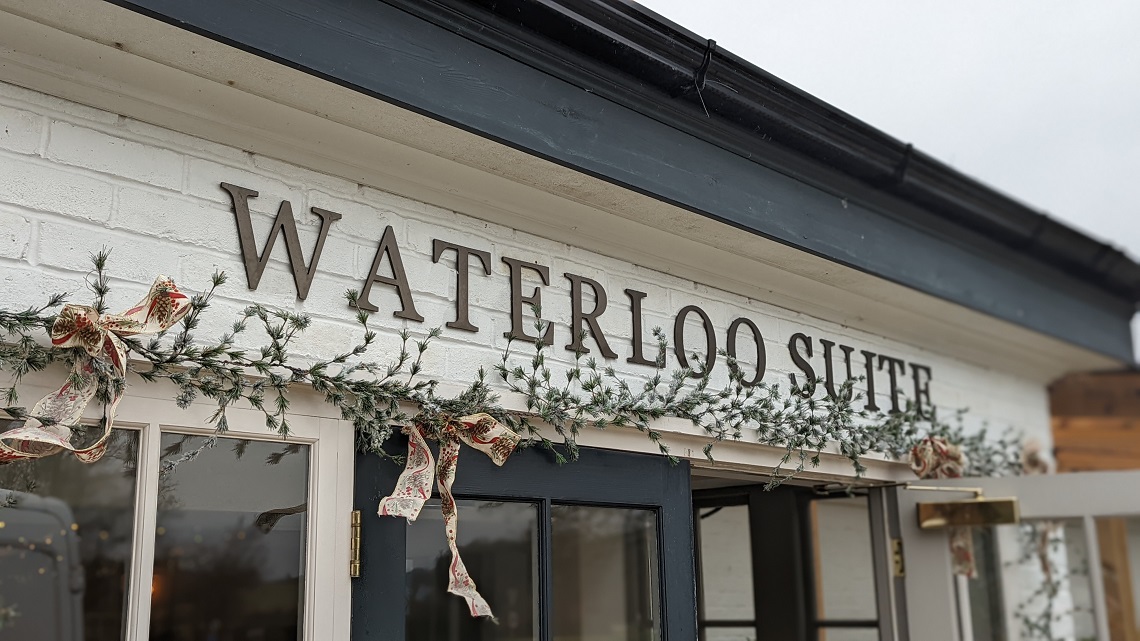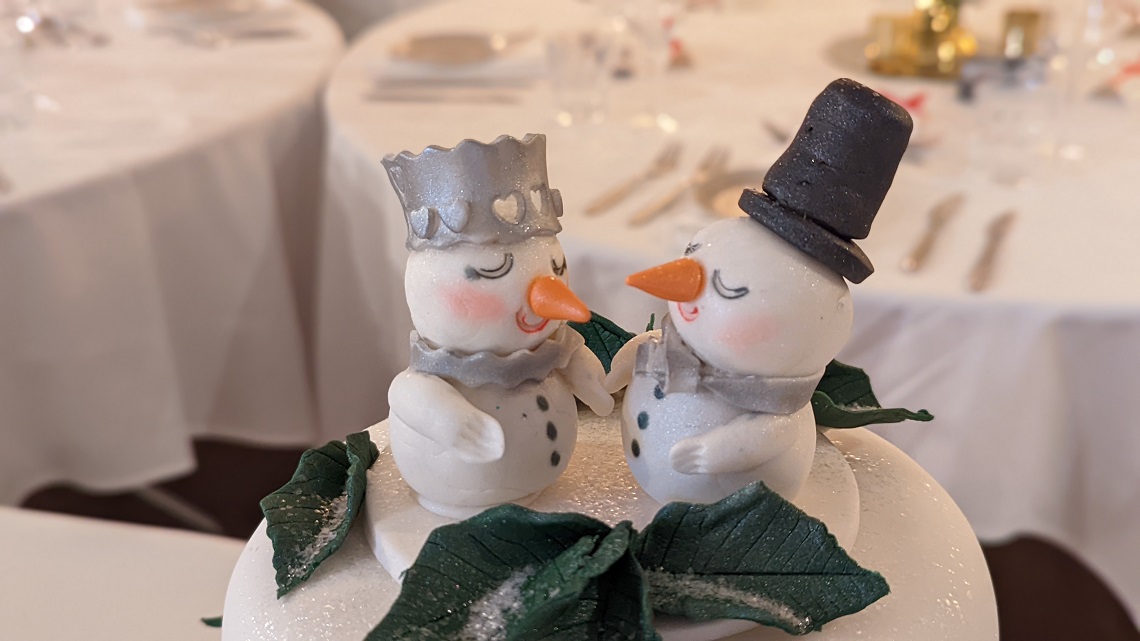 Despite the pandemic often playing an unhelpful hand we managed to arrange a venue visit and started to visualise all of their plans in situ, creating some really fabulous and fun little surprises.  It is always lovely to do this at the venue and to experience just how it is going to flow on your day.
The visit was a huge success and I came away with some great additions to the script which was packed full of their personalities.  With everything in place and a little check-in with them over Christmas, we were all set for today, and when I arrived, the venue looked beautiful.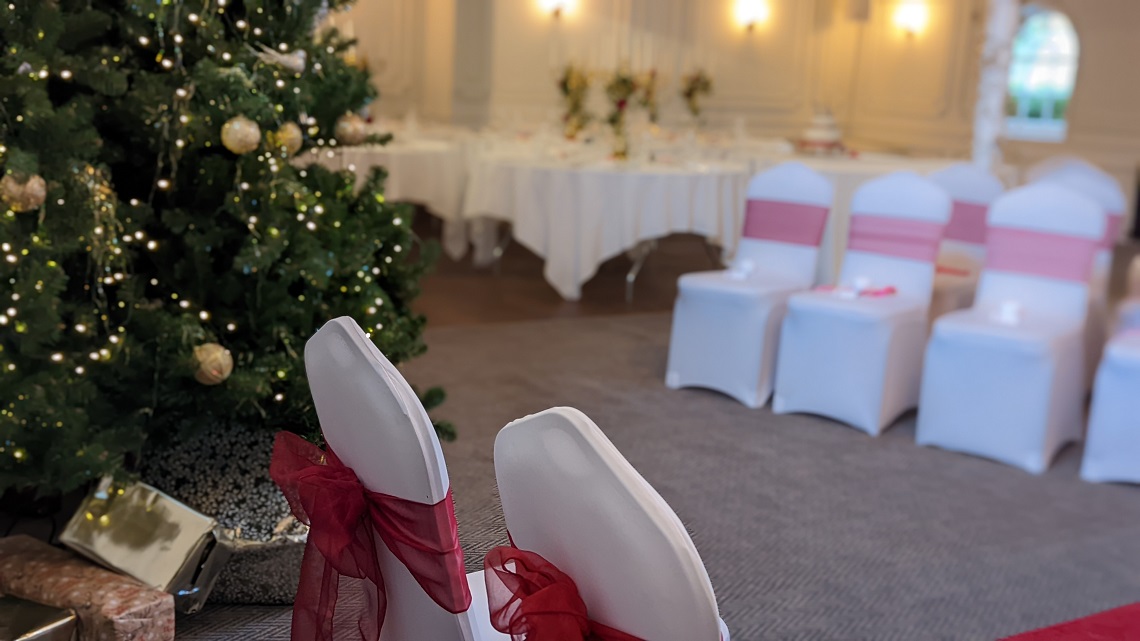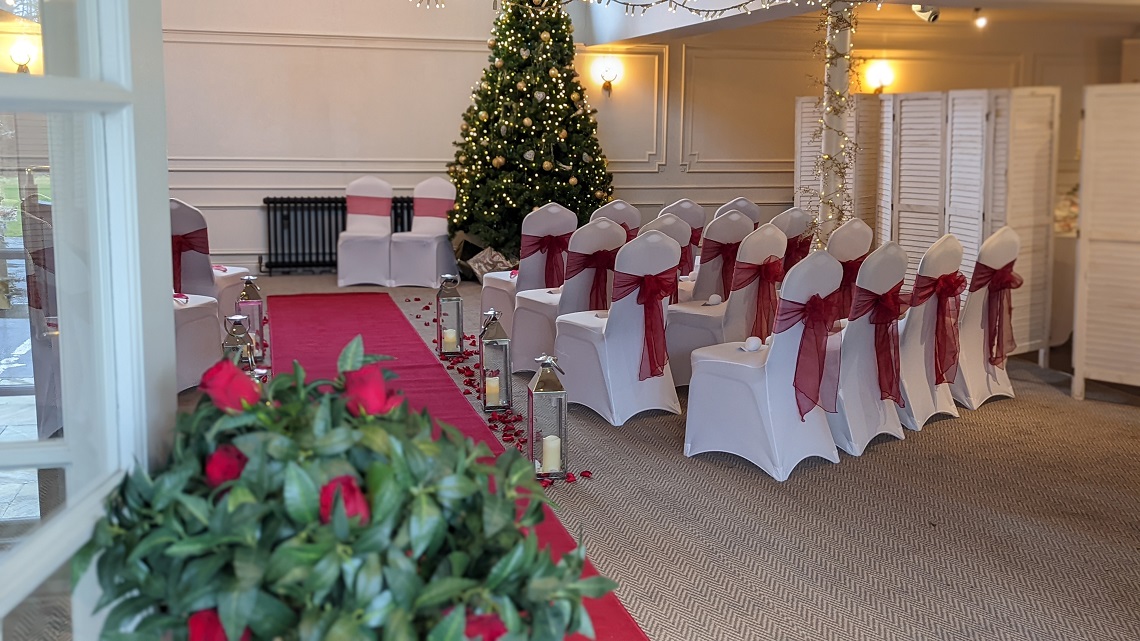 Having spoken to them about how they wanted it to look and feel, I knew instantly that it was perfect and couldn't wait to see the bridal party.
I know the wedding coordinator from previous weddings and I was delighted to meet her fab team at the Wellington Arms today who had everything under control and ran a very warm and friendly but extremely professional and slick operation.  It was a joy!
Having checked in with each of them and welcomed the groom it was time to run through standing positions and movement throughout the ceremony with him and to make sure he was happy and as relaxed as possible before everyone arrived.  He looked so very dapper and was clearly excited, nervous and very emotional. 
I love these moments and having helped him with his tie, and soothed a few nerves, I was aware just how much this day meant to him and how emotional it was to be able to have this special day with his lovely bride.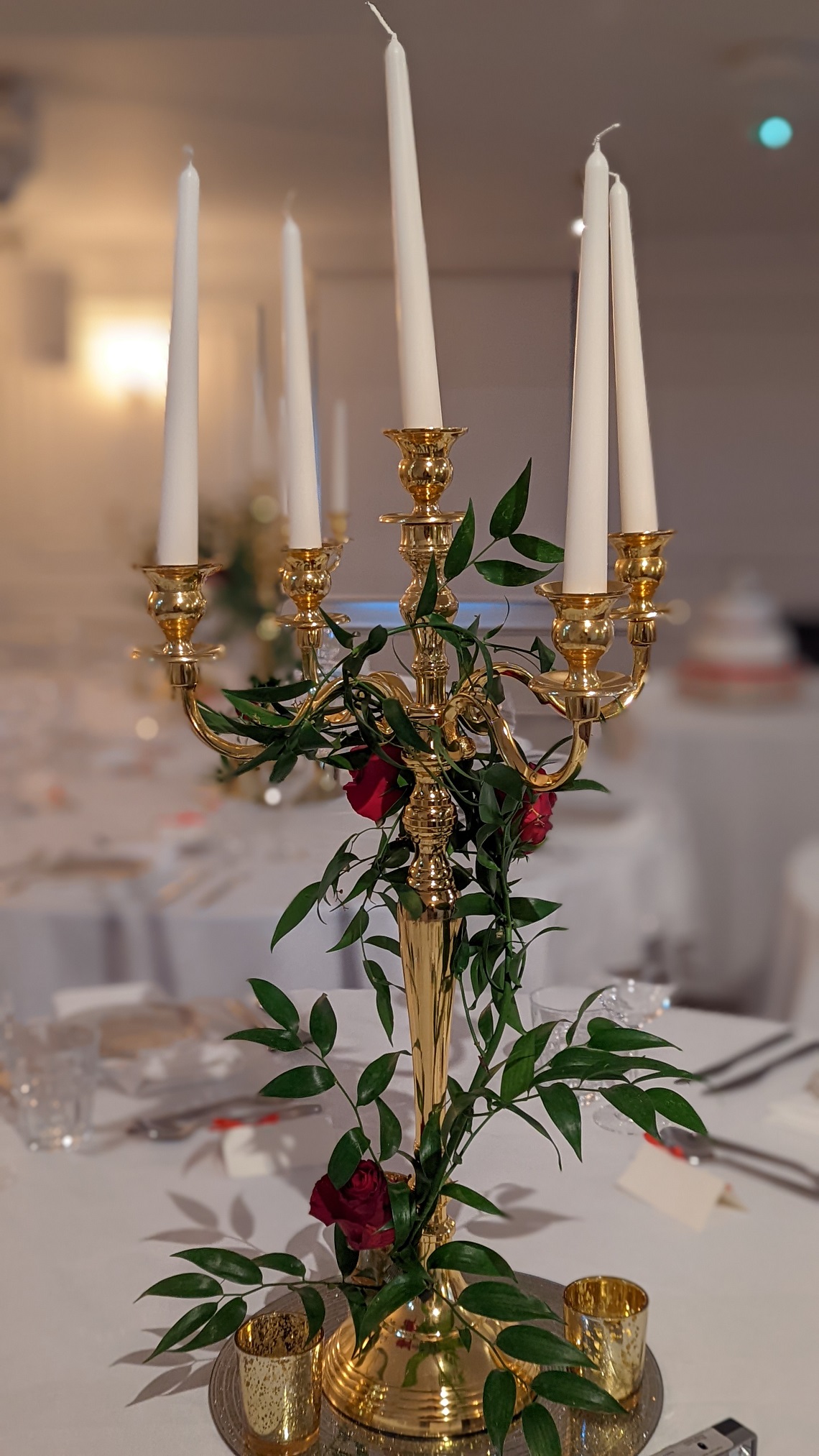 Next on my list of checks was with the couple's photographer and I was over the moon to be working again with the fabulous Robert Pugh and as we chatted like old friends, the whole atmosphere in the setting felt warm and supportive and all of their suppliers were busy working hard for this very personal day.
As guests began to arrive, and my final checks completed, I made sure the groom was ok, as this is often an overwhelming moment, having loved ones surrounding you and there to witness all that is about to take place.  With everyone seated and ready, I began my opening address and then had the privilege of greeting the bridal party before we began the ceremony.  The flower girl with her wand, and dressed in a fab tuxedo, and the bridesmaid looking very smart indeed, were all nervously awaiting the bride and her son.  As her car pulled up and she stepped out, we all gasped.  She looked sensational!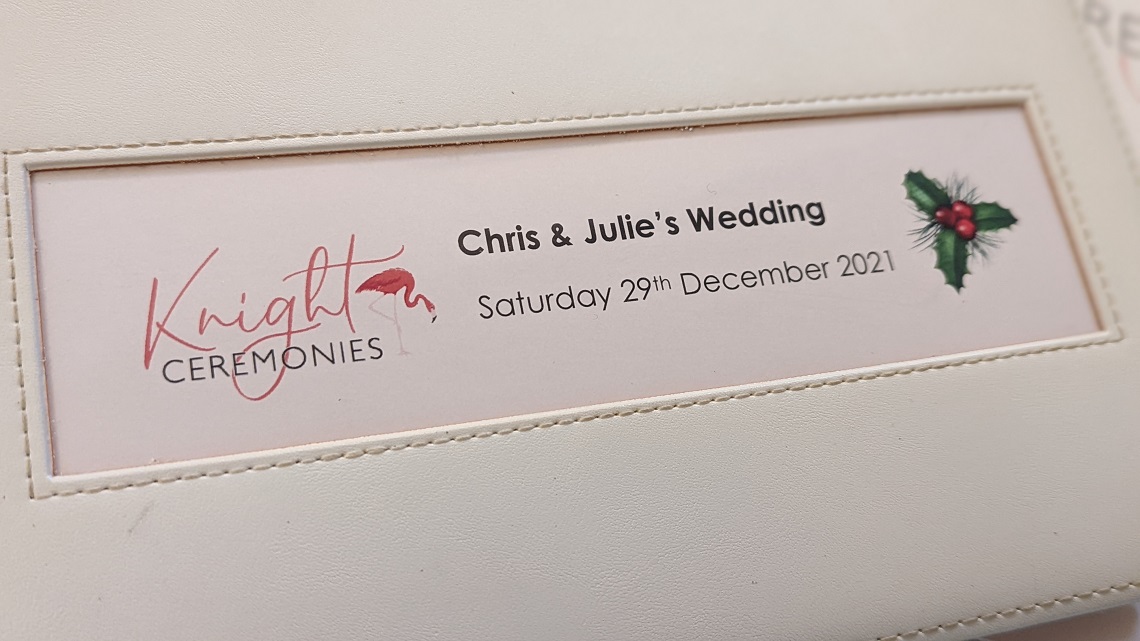 In a beautiful tea-length gown, faux fur cape, the most gorgeous red shoes and accessories, she looked the picture of vintage glamour.  Her lovely son helped to escort her inside, and after a brief run-through of the wedding party's entrance, we were ready to begin.
As guests took to their feet, the velvet drapes opened to reveal the bridal party and as I nodded to the groom to turn around he was consumed with emotion at the sight of his beautiful lady.
I think everyone in the room felt it, the special moment that everyone had been waiting for, to be able to be together to celebrate this lovely couple's relationship and commitment had arrived and as I settled everyone into their seats, I could see just how much it meant to them all.  There were many tears, smiles and much applause too.  It was a wonderful moment.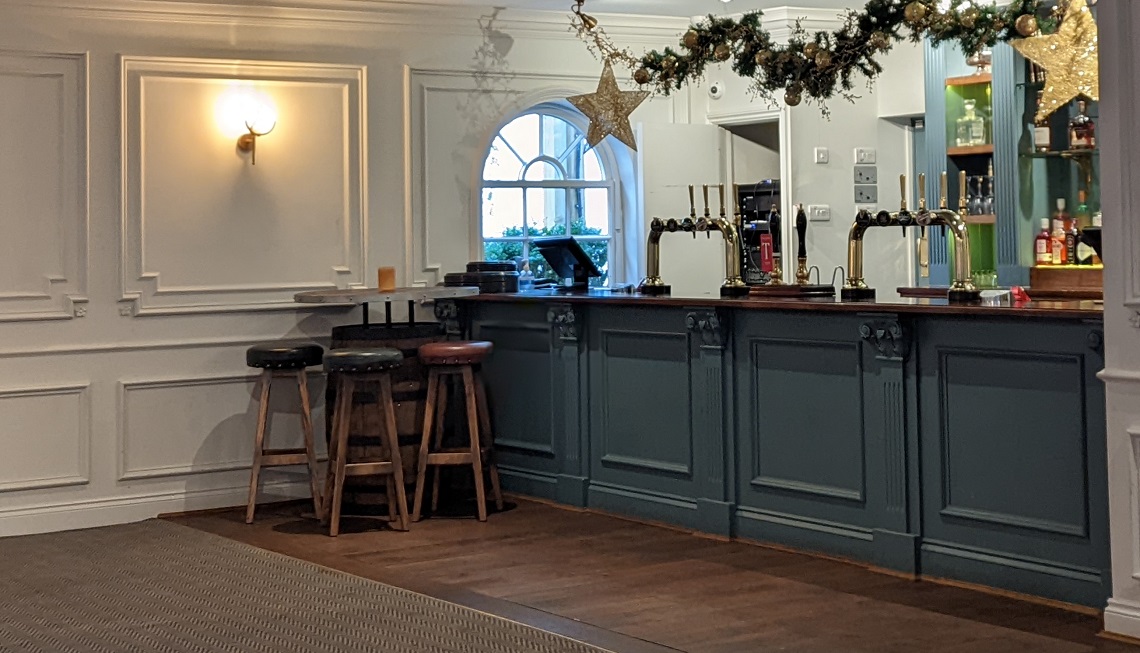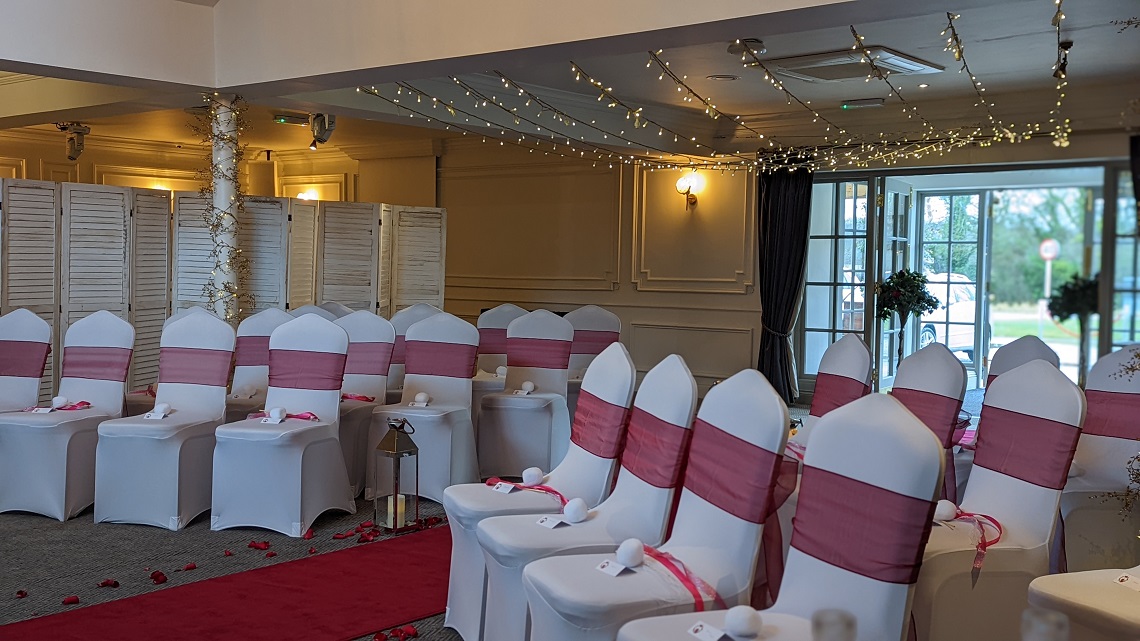 As the ceremony began, and we set the tone with guest participation and a glimpse at what it means to the couple to be married, we had the first of our three reading, led by the groom.  It was a poem by Robert Burns and despite being a tricky one to read, he delivered it wonderfully and then joined his lovely bride in their seats at the front.
With many, many stories to share, and details of how they met and how their relationship grew, it was important to me to make sure we conveyed the deep feelings behind their story, and the emotion and meaning behind the commitment that they were making. 
"Marriage to these two means commitment, supporting each other and loving one another unconditionally and eternally.  
They also both pick each other up when down and today they celebrate this next phase of their lives together with you all here to support them.
 
Being able to draw their guests into the story, and to have everyone in the room hanging on to every word, is magical.  I could see from my position at the front, how their family and friends were nodding away and smiling as their love story unfolded.  It was wonderful to have everyone so invested in what was happening, and completely behind this incredible pair.
Our second reading was by the groom's mum, and after a little surprise, and much laughter, she delivered beautifully a poem chosen by the couple.
With their personal ceremony well and truly underway, we talked about how their mutual love of singing brought them together, how the words from Eternal Flame by the Bangles were the reason these two even began chatting!  Not only did the bride walk into this song, but I also suggested we include some of the lyrics as part of their ceremony, and it was lovely to be able to tie this in so beautifully into their day.
"Julie sings regularly in her choir and tells me that she had the lyrics to the latest song that she was learning, on her desk.  She actually had only 6 weeks to learn 17 songs and so she grabbed every spare moment to memorise them!  
Chris walked past, saw them and the conversation began!"
As we neared the end of their story, the bride read words by Carrie Bradshaw from one of her favourite TV series (we shared this mutual appreciation of the show!) to her lovely groom, and it proved to be a lovely and very emotional moment.
As the couple moved into the centre for their vows I knew that things were about to become very emotional indeed, and having seen their personal vows, I knew just what was about to happen.  As they read their words to one another, all of the feelings they had came to the fore, and I think we all (including me!) managed to just about get through it without crying!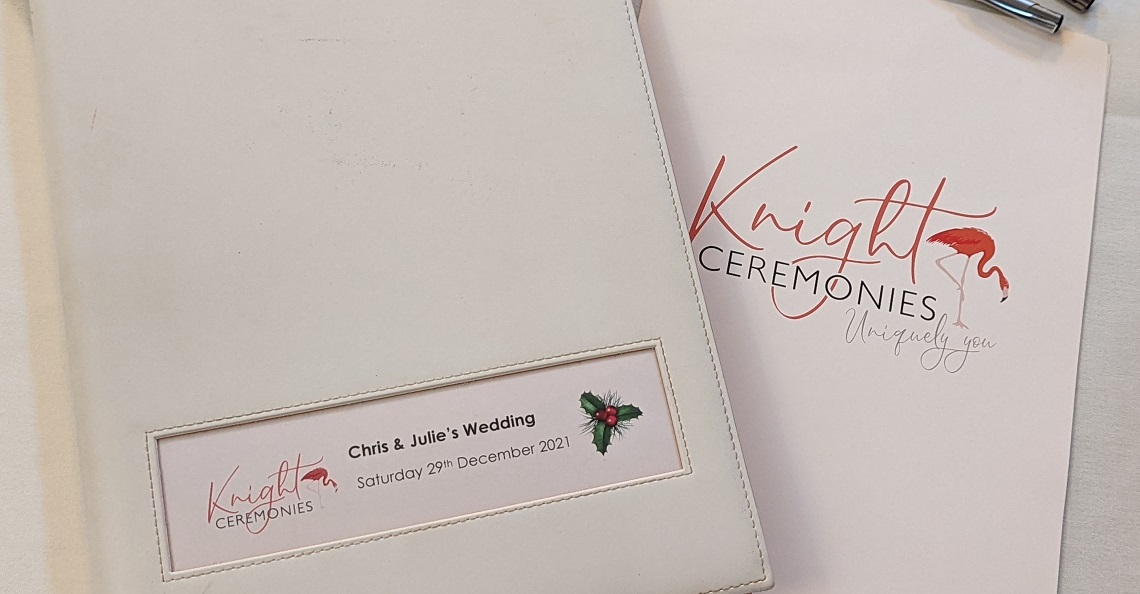 With the help of the groom's sister, we presented the couple's rings and saw them complete a really lovely and sentimental ring exchange, followed by a moment or two to catch their breath during the signing of their wedding day certificate. 
With witnesses completing the signing, and photographs taken, I brought the ceremony to a lovely crescendo, recapping on all that we had witnessed, and as I presented this lovely couple back to their guests to huge applause, they showered them with a fab confetti alternative. . .pom-pom snowballs!  The perfect addition to this winter wedding!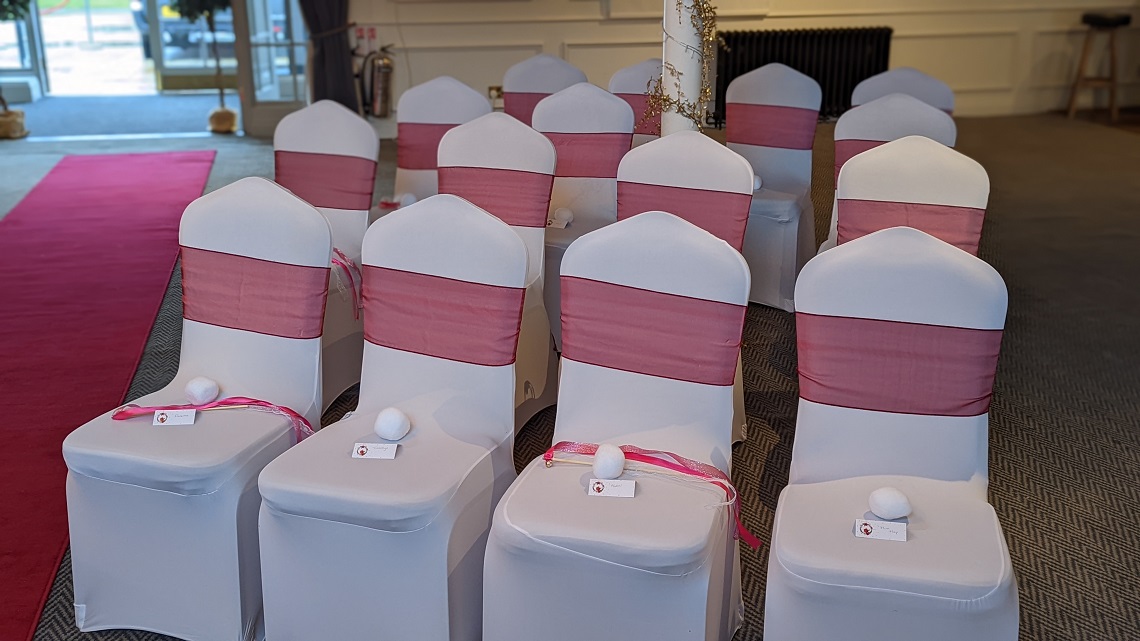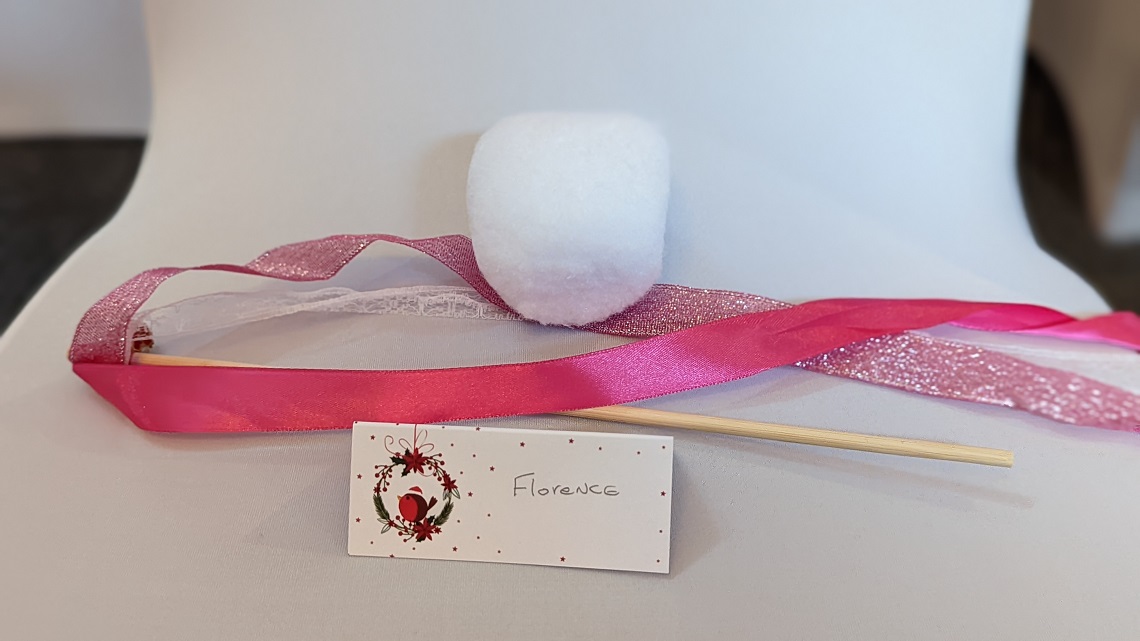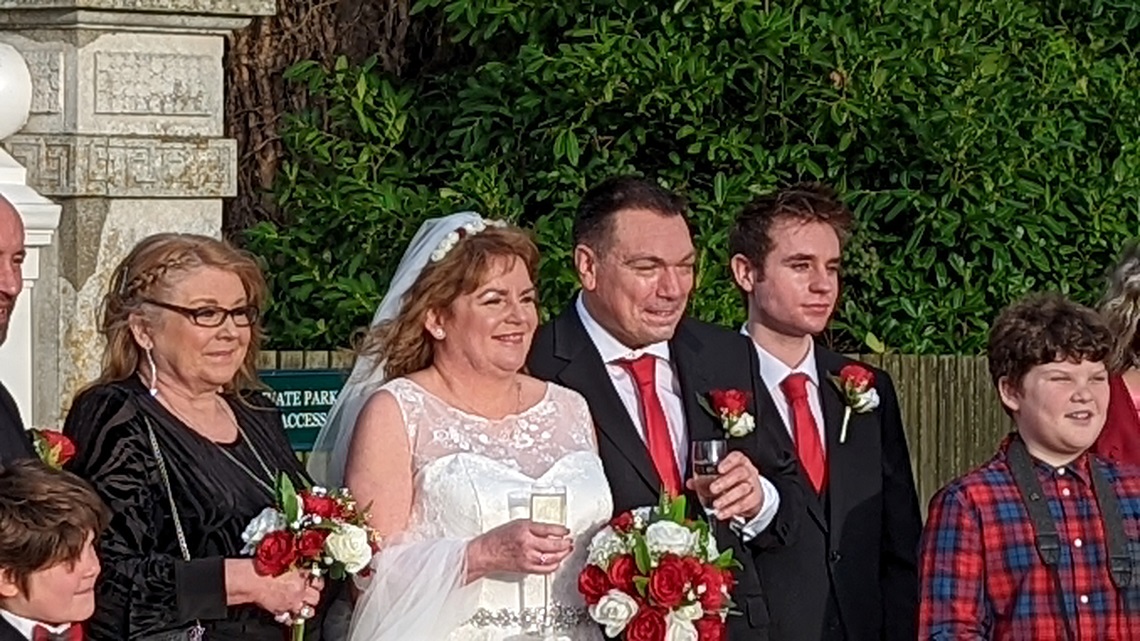 What a corker of a day, and a wonderful celebration of my couple's achievements and indeed their resilience and dedication to one another.
Congratulations Mr & Mrs Hay-Smeal and I wish you both the very best for your future together.
Jenny
x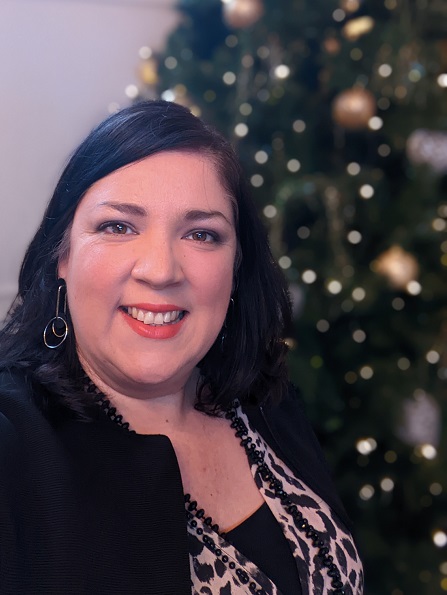 (All images in this blog taken by Jenny Knight before and after the ceremony - we look forward to seeing the fab official images soon.)
-------------------------------------------
Dream Team:
Venue: The Wellington Arms (Hampshire)
Celebrant: Jenny (Knight Ceremonies)
Photographer: Robert Pugh Photography
Venue styling: BWH Events
See more about
Hampshire
Ceremonies